Upgrade The Way You See Your Favorite Entertainment with ProxekViu.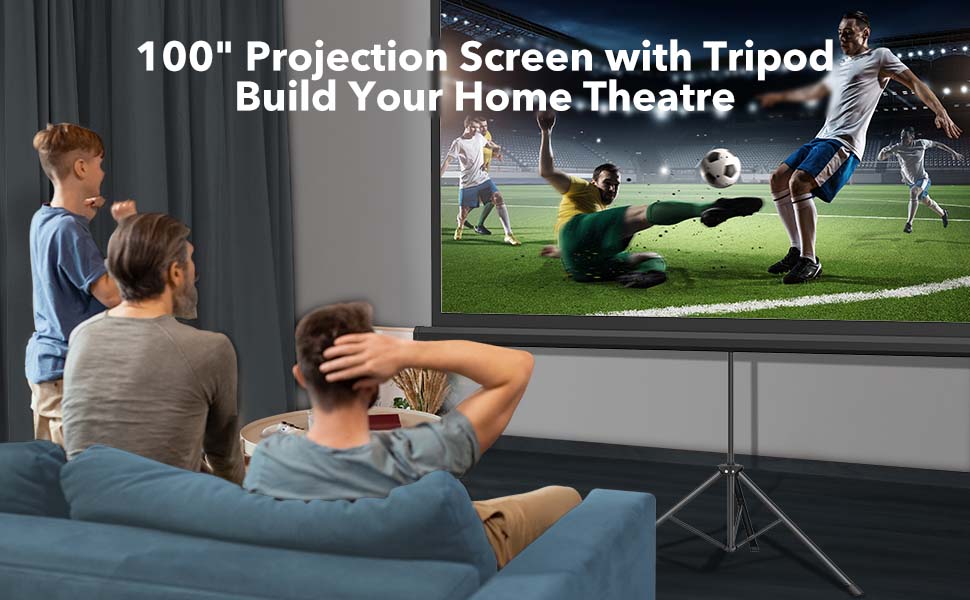 Experience the Full Details with the Projector Screen that Provides Vivid Views
Comes with 100" diagonal scope.
The projector screen with an adjustable height.
The screen features a 1.1 gain for more  vibrant images
Active ultra 4K and HD ready.
160 degree viewing angle.
Easy to clean Carrying bag included.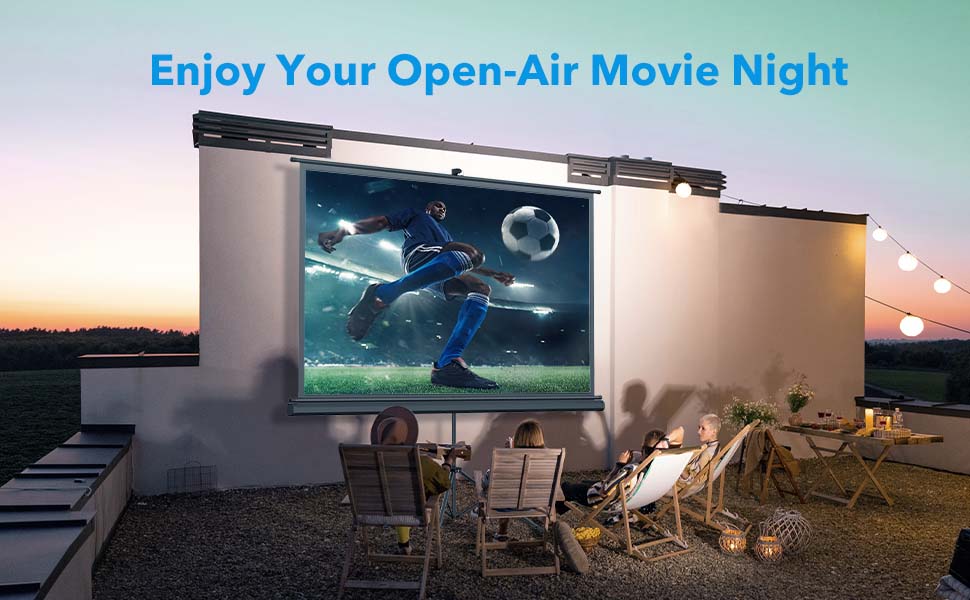 Premium PVC Matte Projector screen: Wrinkle-free screen is easy to clean and avoids yellow staining to better watch your favorite films.
Fast 2 Minutes Setup: Takes only a few steps to quickly set up and begin using; no screws necessary.
1:1 Gain with 160° Viewing Angle: Clearer and less reflective screen with a wider viewing angle so you don't need to sit directly in front of the screen on movie nights
Stable Tripod Support Stand: Upgraded, thicker tripod stand provides greater stability; fits neatly into a carry bag for transport or storage
A Versatile Viewing Experience: Perfect for home, schools, offices, weddings, church, or outdoor movie screenings; can be used for PowerPoint presentations and other displays
About stability: It is recommended to use the screen on a flat ground and stay away from blowing wind; if there is wind, secure the screen to wall/tree etc. With ropes to prevent it from shaking side to side or being knocked down.
Note: Projector screen components are fragile and should be handled with care.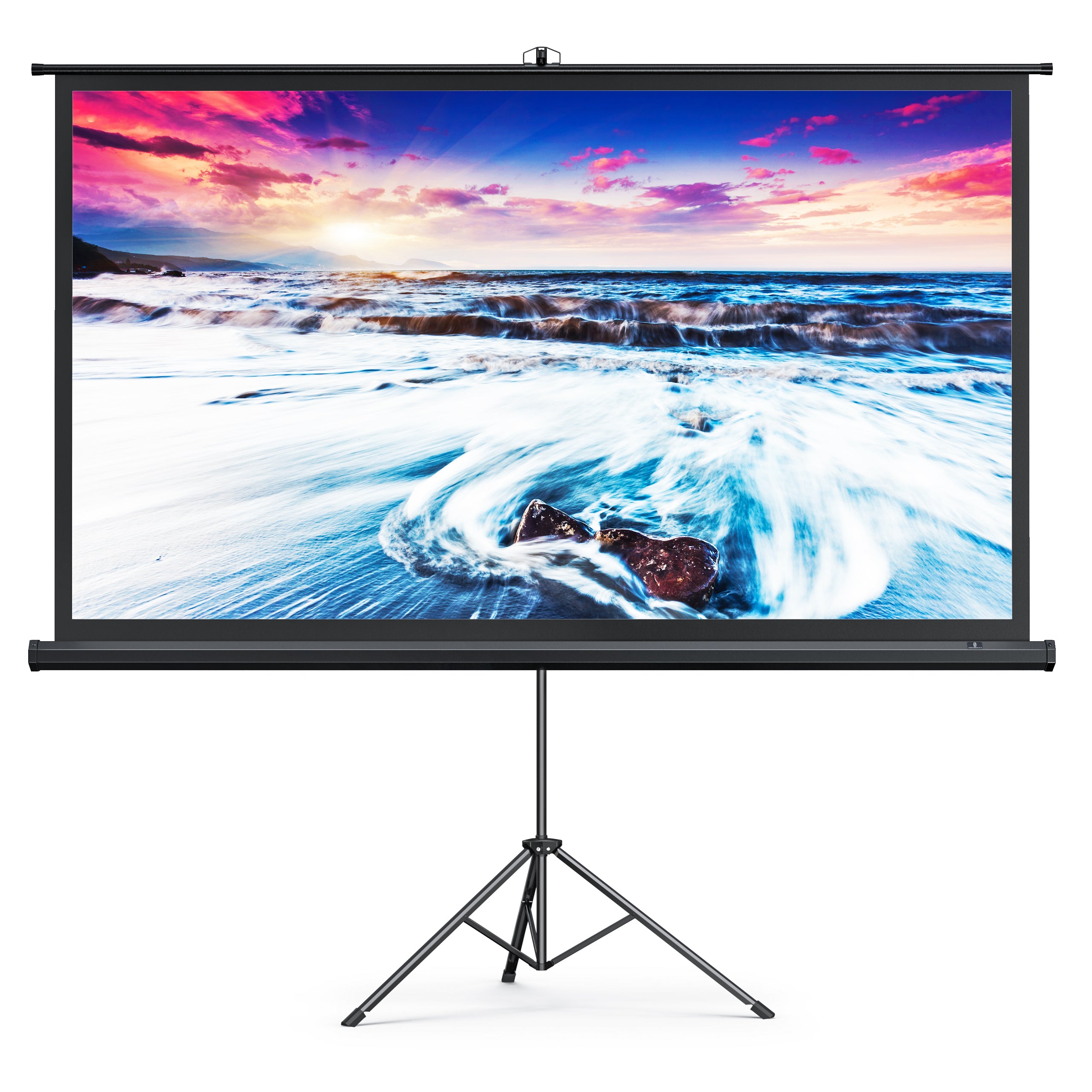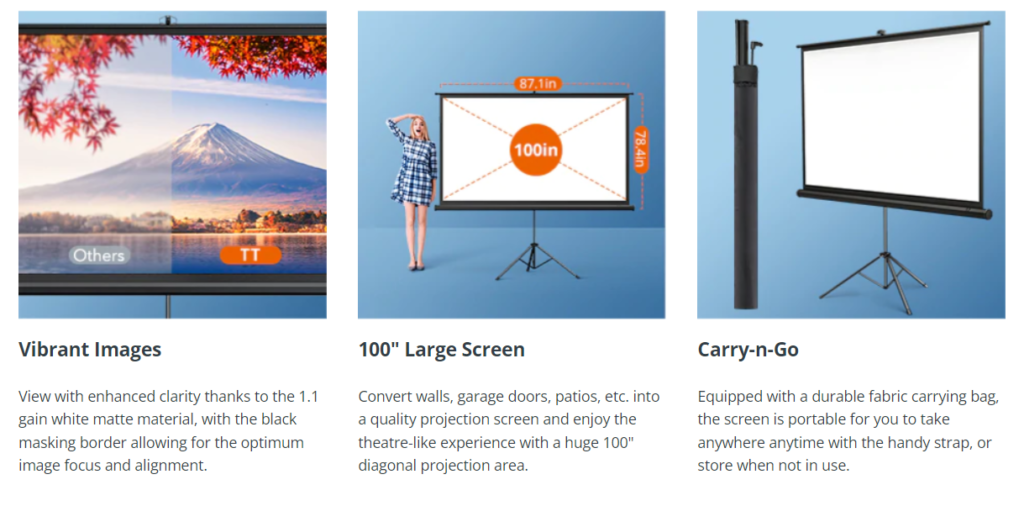 Specifiction
Size: 100in

Color: Black

Gain: 1.1

Resolution ratio: 4K HD

Viewing angle: 160 degree

Compatible Aspect Ratio: 16: 9

Projection area: 2213 x 1245mm / 87.1 x 49.0in