The Stable, Free-standing Projector Screen for Your Home Movie Sessions, Entertainment Events, and School and Office Presentations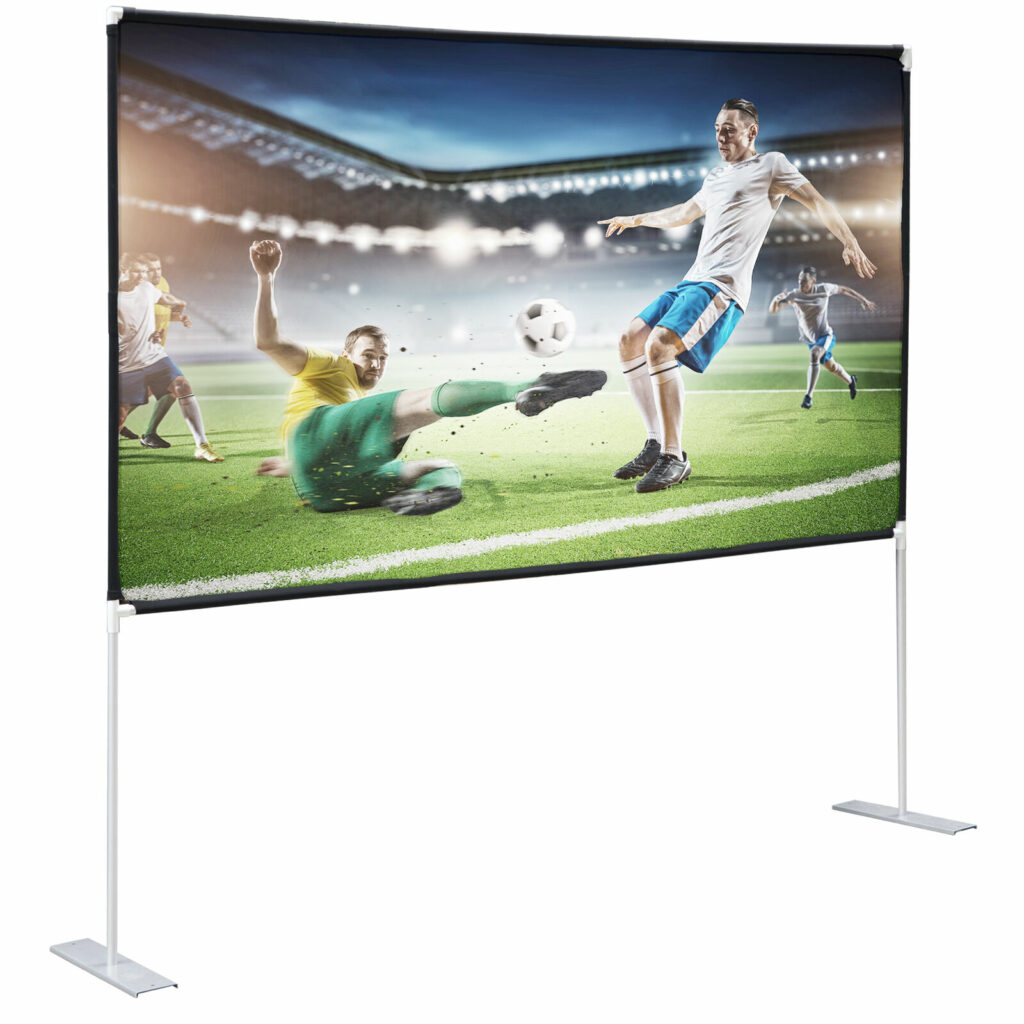 Now, watching your favorite movie and making important presentations go beyond the small screen. This projector screen with poles will help you see everything in big, full details!
You don't need to settle for the small screen. The HaxxyScreen offers you a larger, wider, fuller view without requiring you to stress out too much with installation and transporting it from one place to another.
Go big, and go bold with your entertainment, school presentations, and work proposals - get HaxxyScreen now.
✅ Stable projector screen supported by strong alloy poles.
✅ Comes with a wide aspect ratio of 16:9. Supports wide-angle viewing.
✅ This projector comes with a thicker screen material that allows front and rear projection.
✅ Made from durable polyester material that makes the screen less susceptible to creasing and shifting.
✅ Easy-to-clean projector that is also anti-static, and isn't prone to mildew.
✅ Wide application - can be used for home, office, and school.
HaxxyScreen Projection Screen Features:
100-inch diagonal, 160°wide viewing angle, aspect ratio 1.1 and 16:9, 100-inch outdoor projector screen with stand is made of high-quality natural polyester fiber, thicker than other ordinary screens.
Projector screen is suitable for home theater movie, education, conference room presentation, lecture halls, boardrooms, sports bars, outdoor activity and more
The four-side black borders can enhance the picture contrast.
It can be folded as small as you can, and won't take space, convenient to take with you where you go.
The outdoor movie screen with stand has a number of lightweight aluminum rods that are less prone to rust or deformation.
It's very portable and takes up less space, so you can travel in the trunk of your car.
Specifications:
Product size: 233x40x207cm 91.7" x15.7 "x81.4"
White screen size: 125x227cm 49.2 "x89.3"
Diagonal size: 257cm 101.1 ''
Net weight: 3.9kg 8.5lb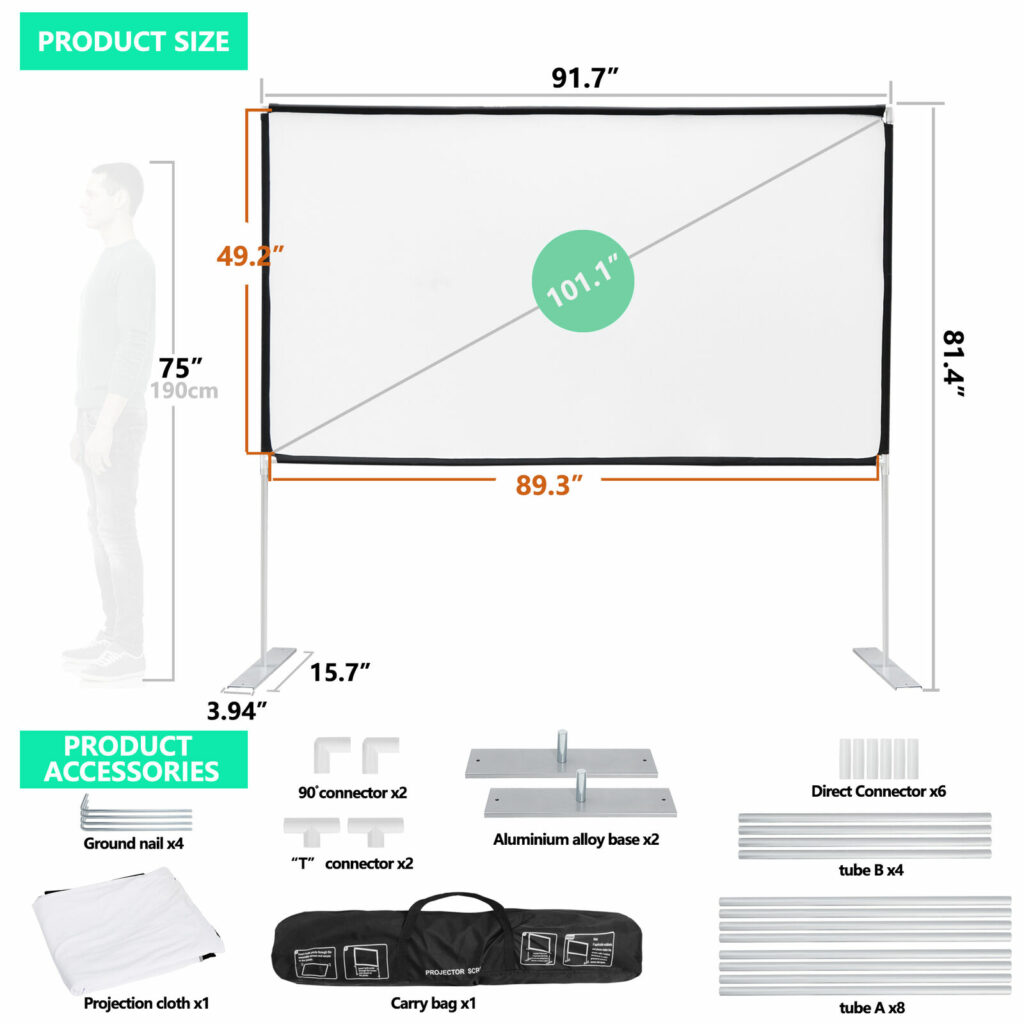 Products include:
Oxford cloth bag
12 aluminum pipes
10 connecting accessories
2 bases
4 ground plugs
1 polyester curtain