See Beyond the Small Screen and Appreciate the Visuals in Their Finest Details with this Portable, High Quality, Crease-Free, 100" Projector

Go Beyond the Small Screen, See More Details, and Present More Information! The ProjeXion is The Best Choice for Movie Nights, Events, and Office and School Presentations
To appreciate the some details, you gotta go big. If a laptop or television screen isn't working anymore, go for the ProjeXion portable projector screen for home, office, entertainment, and business use.
Your movies and presentations will be displayed on a high-quality screen that allows you to see a film or a Powerpoint presentation in vivid details. The sleek, smooth, high-quality projector isn't meant to be used in just one place. With its portable design, you can bring it to school, to an event, or to an important work meeting. Go big and go bold with the ProjeXion.
✅ Wrinkle-free, sleek, smooth projector made with high-quality polyester. 
✅ The projector that offers a 160-degree visual view. 
✅ At 100", this is one of the widest projectors. Perfect if you're presenting to a big group. 
✅ The projector's overall design ensures to deliver HD video details. 
✅ Portable projector that weighs only 6-kilograms. Easy to install and disassemble.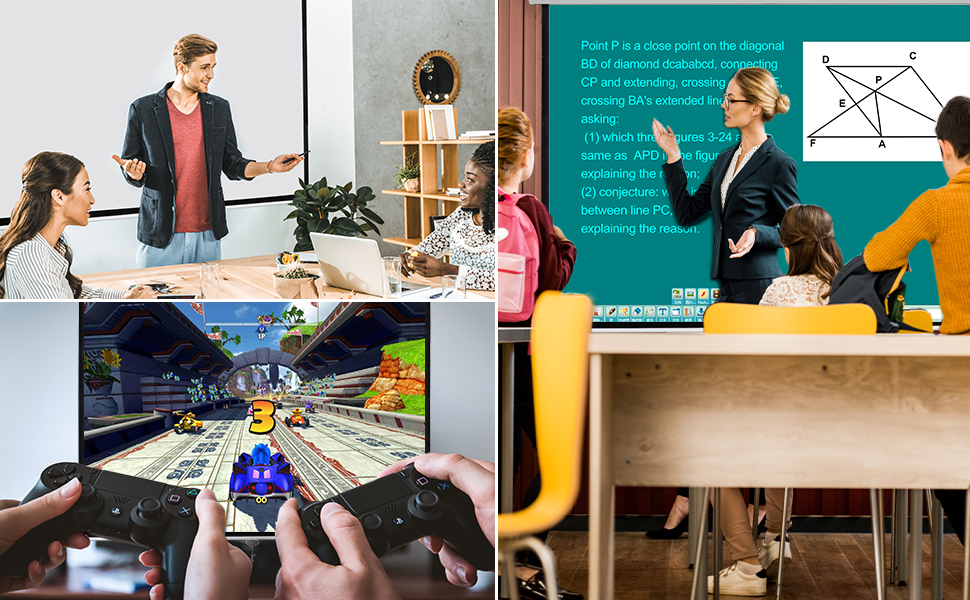 ProjeXion Projector Screen Features:
The projector screen that has a wide application - it is ideal for home theater and entertainment, public display, business, events, and even classrooms. This multipurpose projector gives you the bang for your buck. You can use one screen for multiple purposes.
The design of the projector screen enables you to conduct easy installation on the wall, and from the ceiling. The package contains ropes and hooks to fasten the projector from the ceiling or attach it to poles, or from the hooks glued to the wall.
Shelf-lock system allows you to adjust the height and aspect ratio so you can get the most ideal viewing angle. The projector screen is adjustable which makes it prone to shifting. The shelf-lock system allows you to secure the adjusted length and width to ensure you won't have to deal with lopsided visuals.
Easy to maintain - all you need to use to clean it is soap and water. The ProjeXion is already less prone to mildew. To clean it, simply use water and soap.
Black background screen material eliminates light penetration to give you the highest video and display quality. You can be assured that with the ProjeXion, you get a projector that only displays the finest details and vivid colors all thanks to the black screen that significantly reduces light penetration.
Lightweight and easy to bring anywhere. The ProjeXion is easy to install and unmount. It only weighs 6kg so moving it from one spot to another won't be too much for you.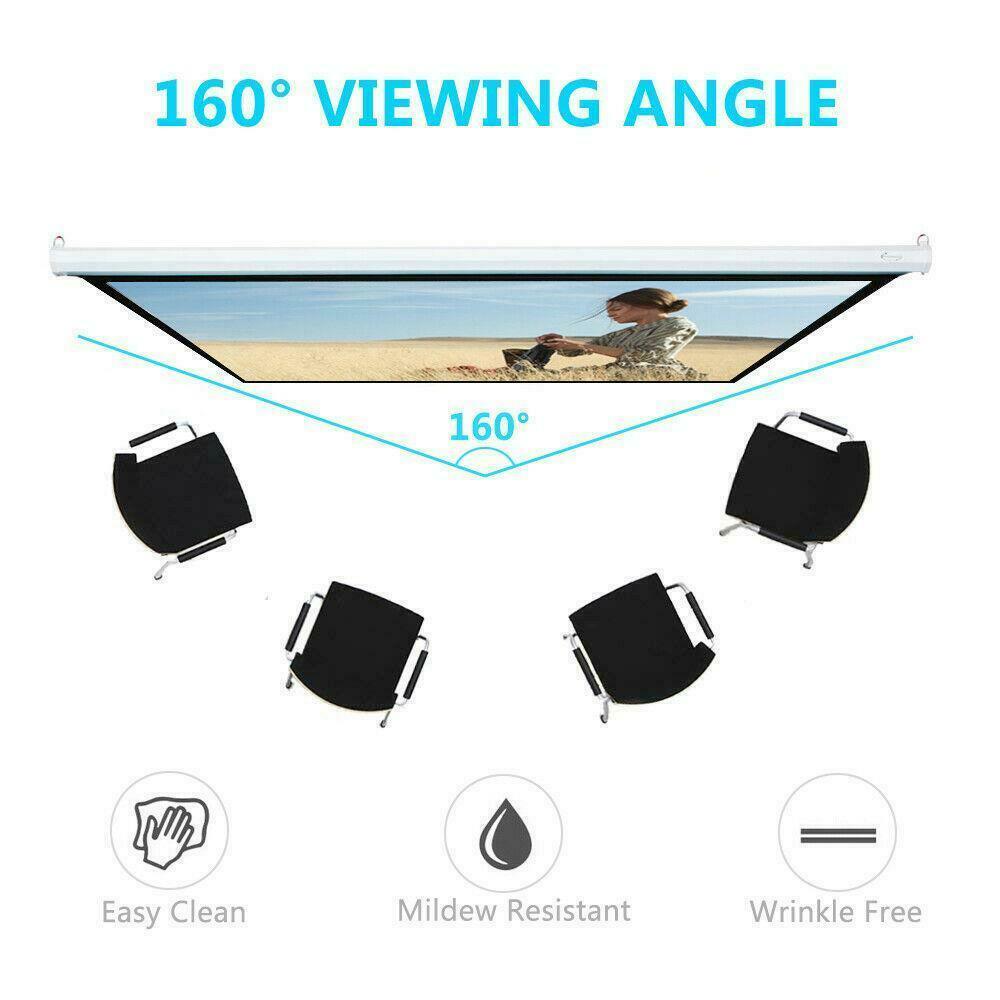 Specifications:
Optical Technology: 1
Screen Fabric Color: Matte White
Viewing Area (W x H): 77.6" x 57.9"
Diagonal: 100"
Material: Steel & PVC & Fabric
Aspect Ratio: 4:3
Gain: 1:3
Viewing Angle: 160 Degrees
Weight: 6kg
Suitable for: Home Theater Movies, Classroom Training, Conference Room Presentations, Public Display, Etc
Visual Width: 77.6"
Visual Height: 57.9"
Left and Right Black Edge: 1.18" / 3cm
Shell Length: 209.5cm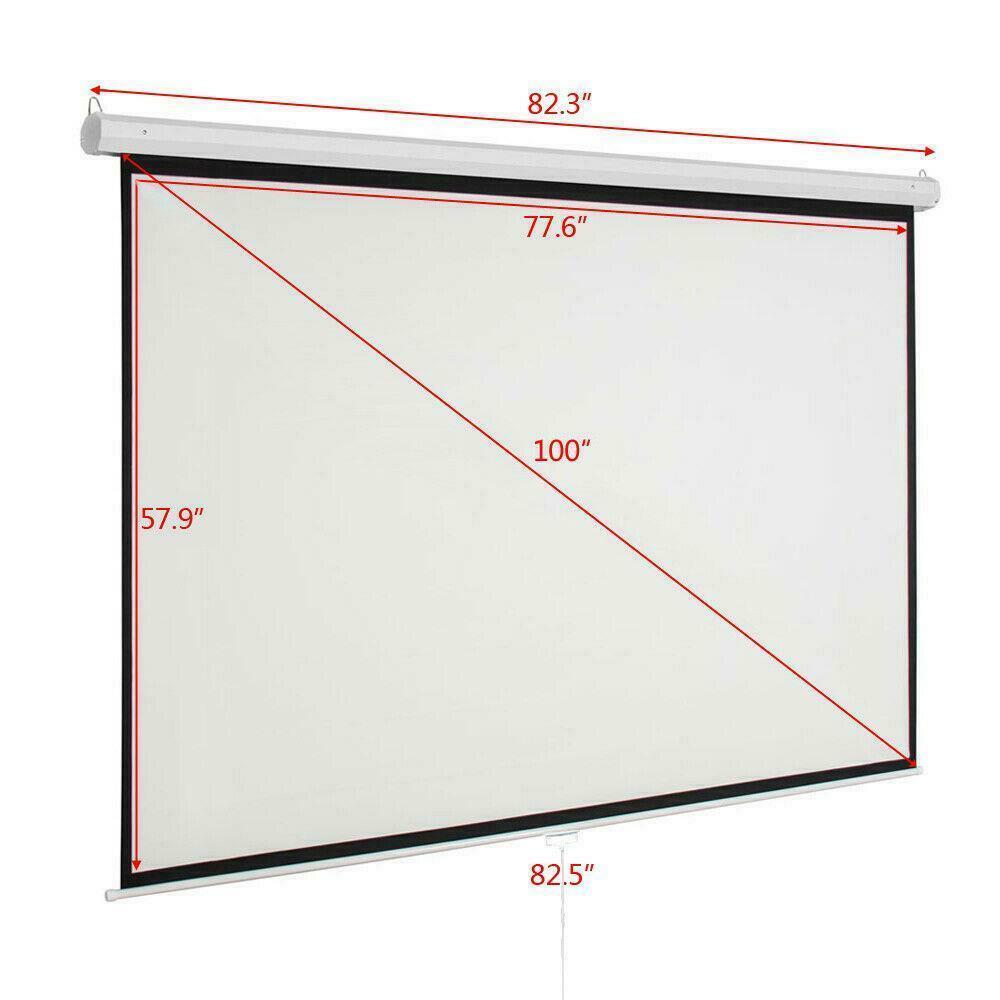 Package Includes:
1 x 100" 4:3 Projector Screen
1 x Instruction
2 x Screw Hooks