With the UXView, You Can Always See The Best Things... Bigger.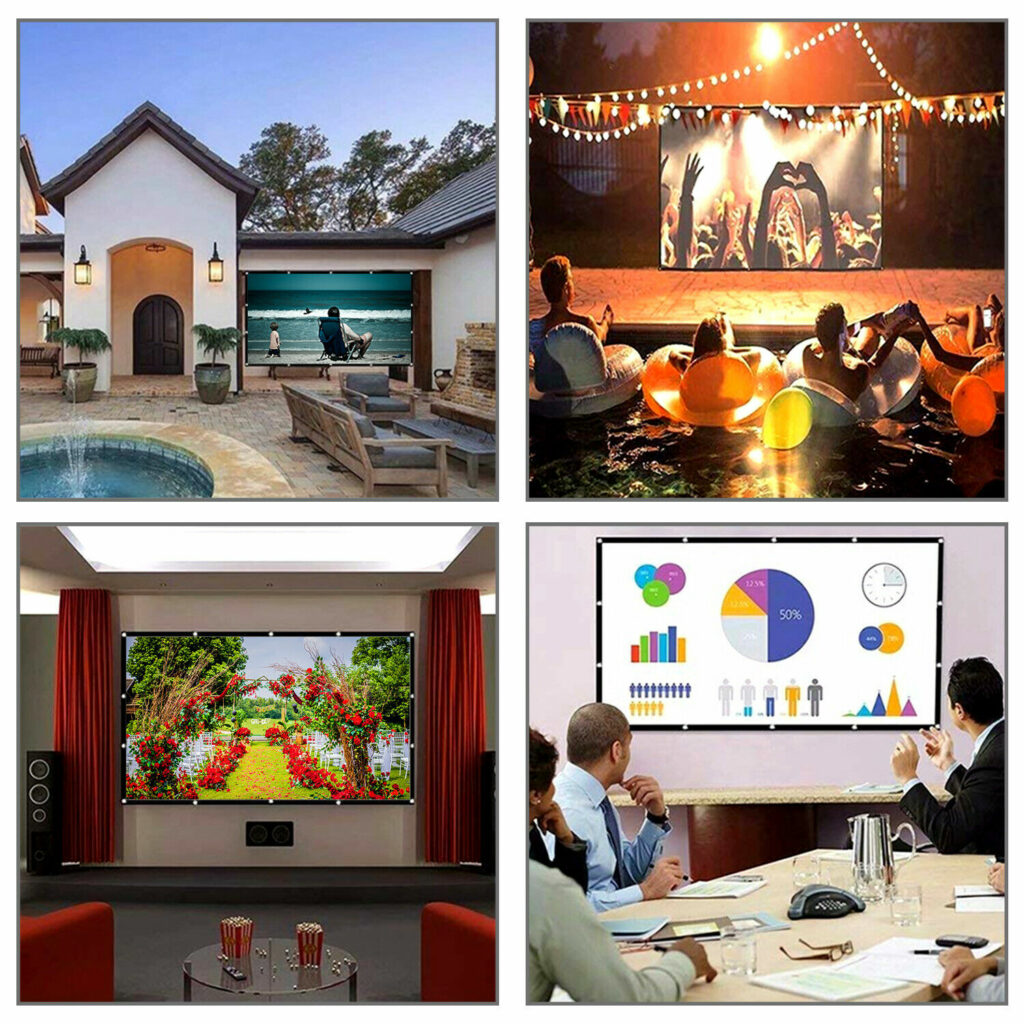 See Your Favorite Shows, Movies, and Presentations in Full Detail with UXView's 16-feet Length, 16:9 Aspect Ratio, and High-quality, Sleek Polyester Screen
Jump from the limiting view of the small screen and see entertainment in a bigger, wider persepctive with the UXView!
This projector screen features a diagonal length of 16 feet which helps you present movies, images, videos, and presentations in better details. The material used for the UXView is fine white plastic polyester which makes the screen 2x thicker than regular cloth projectors. Because of its thickness, the UXView can be used for both front and rear projection.
Multipurpose and can cater to different functionalities, this portable, easy to install projector screen is a must-have!
✅ Total size of the projector screen is at 16 feet diagonally.
✅ Wide projector screen with an aspect ratio of 16:9.
✅ Features a thick, fine white plastic polyester material that makes the screen 2x thicker, and less susceptible to creasing.
✅ The projector screen you can use for rear and front projection.
✅ Easy to clean and maintain projector screen that is not prone to mildew and staining.
✅ Multipurpose projector screen you can use at home, in the office, or during events.
UXView Projector Screen Features
Large screen, you can easily enjoy the best visual feast indoor or outdoor with your family and friends.
Mildew resistant, Anti-static, anti-acid fabric screen prevents from dust accumulation, and it is cleanable with mild soap and water.
Can present you stunning color reproduction image and enhance your visual enjoyment during the projection.
Easy installation and disassembly makes it super convenient for various uses.
Ideal for business & education, home theater, gaming, classroom, conference room, office, public display.
Specifications
Material: Polyester
Size:

60 inches: 133*75cm / 52.3*29.5"
72 inches: 159*90cm / 62.6*35.4"
84 inch: 186*105cm / 73.2*41.3"
100 inch: 221*125cm / 87*49.2"
120 inch: 266*149cm / 104*57.8"
150 inch: 322*187cm / 126*73.8"

Aspect Ratio: 16:9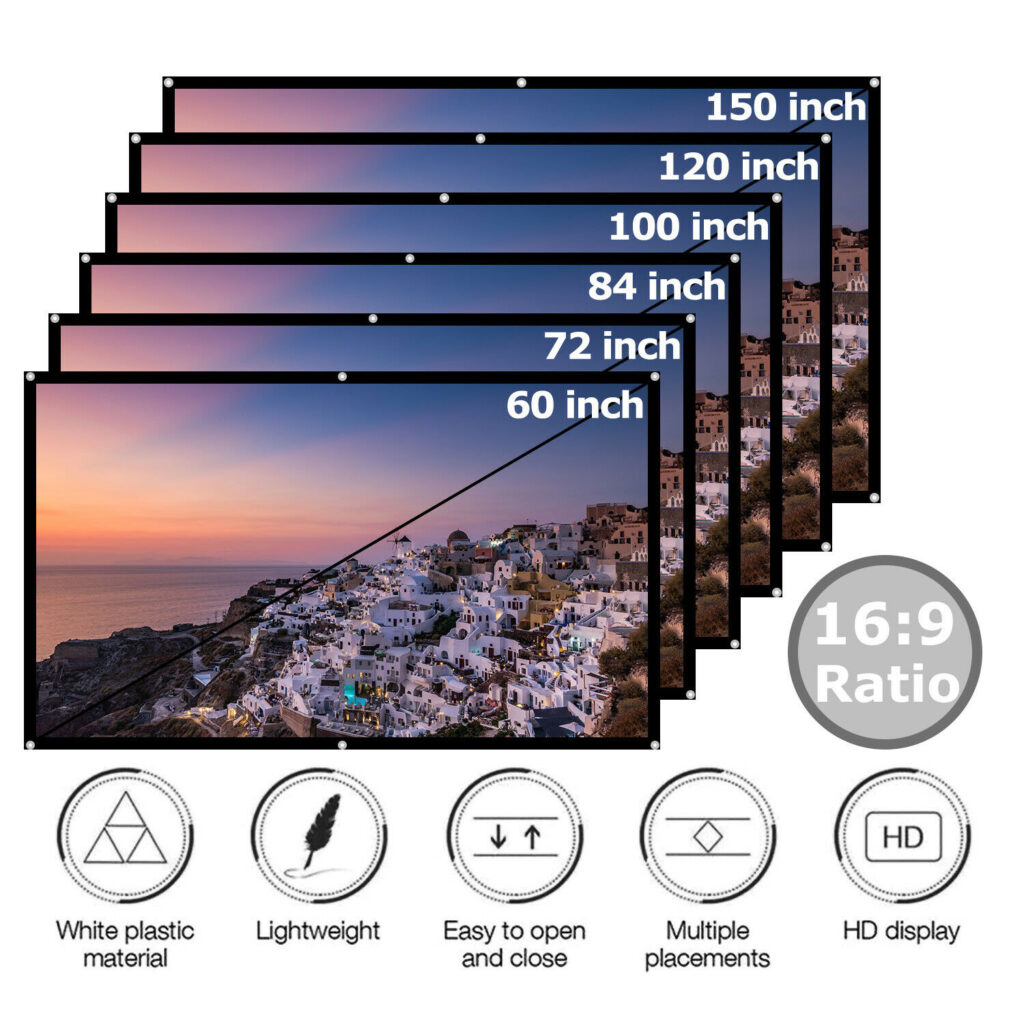 How To Use
To stick it on a flat surface, or hung by a rope as well as pinning it to the wall.
Items Included
One (1) Portable Foldable Projector Screen Cloth ( Pick your size. No ropes.  )
Six (6) Hooks