No Need for Cable. Watch Your Favorite Shows in HD. The Best Outdoor TV Antenna for 2022!
For a no-subscription quality FREE TV at home, our Constanx-Signal Outdoor TV Antenna is the best device to catch signals from various frequencies that not most traditional antennas can pick up. With a signal range of up to 300 miles, this antenna can pick up available local channels from 698 to 2700 MHz.
Watch crystal clear HD shows in your area FOR FREE with Constanx-Signal HDTV Antenna installed at your home. Get it now!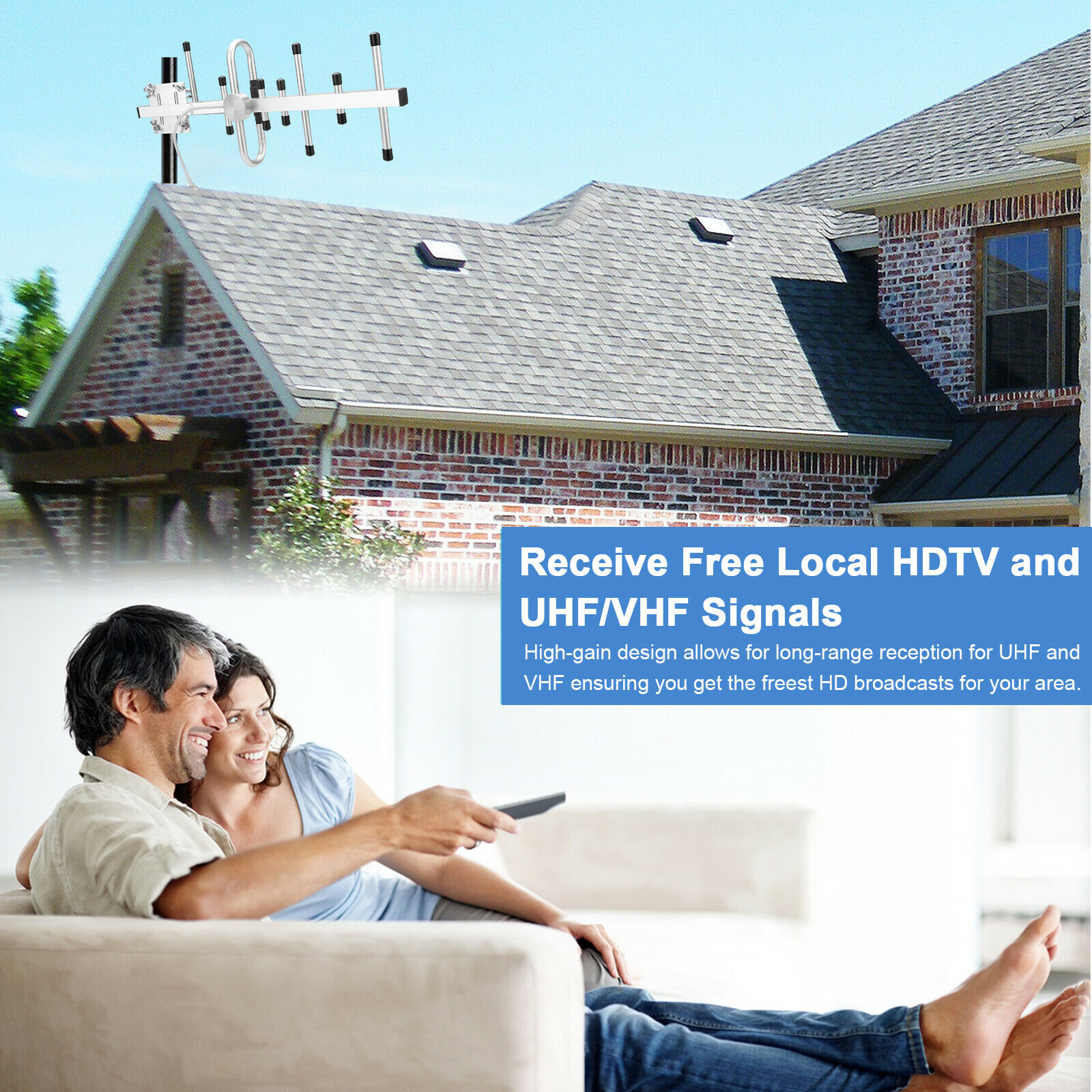 Features:
❤️ Long Range Yagi Antenna: High-gain design allows for long-range reception for UHF and VHF, ensuring you get the freest HD broadcasts for your area.
❤️ Receive Free Local HDTV and UHF/VHF Signals: Full HDTV support 720p, 1080i, 1080p, 4K, 8K | Working Frequency: 698-2700MHz | Receive free digital broadcast high definition TV signals, save your monthly cable/satellite bill.
❤️ Easy Installation: Antenna comes mostly pre-assembled. Only minor assembly is required. No tools are required.
❤️ Weather Resistant: Superior construction to withstand tough outdoor weather conditions.
Specification
Material: Aluminum Alloy
Frequency: 698-2700(MHz)
Gain: 15 dB
Maximum Range: 300 miles
Polarization Type: Linear Vertical
Input impedance 50 Ohms: undefined
Power Supply: 5V
Size: 47*22*3CM
Net Weight: 320g
Package Includes:
1 x Outdoor TV Antenna
1 x Mounting Kit