Enjoy Quality FREE TV for Life! Our BEVURAD Outdoor TV Antenna Delivers Clear, Uninterrupted Signal Without the Monthly Subscription.
Are you looking for a powerful digital TV antenna to improve the quality of your grainy videos? Our BEVURAD Long Range Outdoor TV Antenna is the best FREE TV you'll ever get. It's perfect for both urban and rural areas and significantly reduces the amount of noise and interference that traditional TV antennas and satellite dishes may introduce — a guaranteed quality viewing experience!
✅ Captures Signals up to 990 Miles
✅ Weatherproof for All-Day, Uninterrupted FREE TV
✅ Offers a FULL RANGE of Channels at NO EXTRA COST
✅ Supports 360° Rotation
✅ Low Maintenance and Low Power Consumption
Why Choose Us?
Constructed using high-quality and durable material, the BEVURAD Outdoor TV Antenna is reliable enough to place on your roof throughout the entire year. Each component of the outdoor HDTV antenna is exceptionally resistant to wind and rain, giving you an uninterrupted viewing experience every day.
Despite its simple build, the attic TV antenna captures signals without a hassle. The outdoor digital antenna can capture signals up to 990 miles away to enjoy a full range of channels without any extra cost.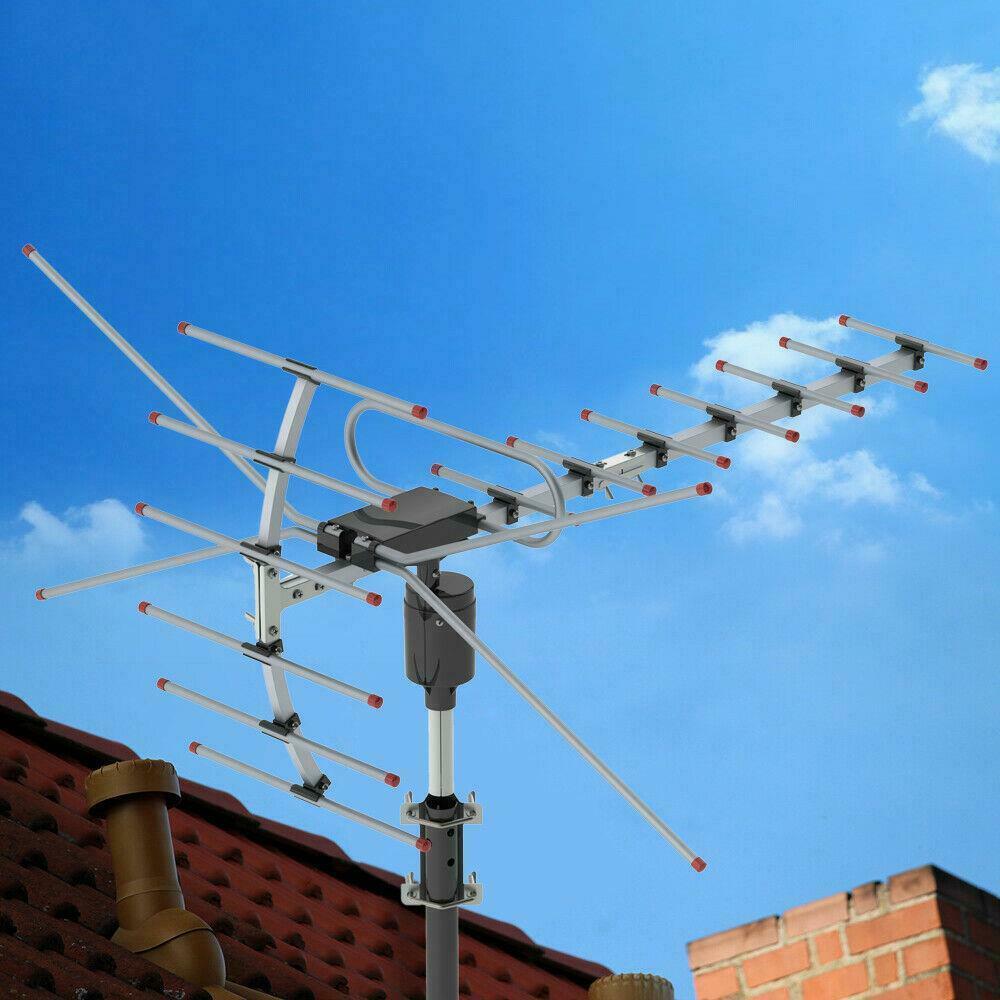 The best part of all, the outdoor TV antenna amplifier is straightforward to set up and install. Connect the 26 feet cable to your TV and start enjoying your favorite shows and movies in high-definition!
Advantages:
Made of high-quality plastic & aluminum material, so it's durable and practical in daily use.
With the lightweight and compact design, it is easy for you to operate
It supports 360° rotation, which will provide a good signal
Low power consumption and environmentally-friendly design
The reception range is 990 miles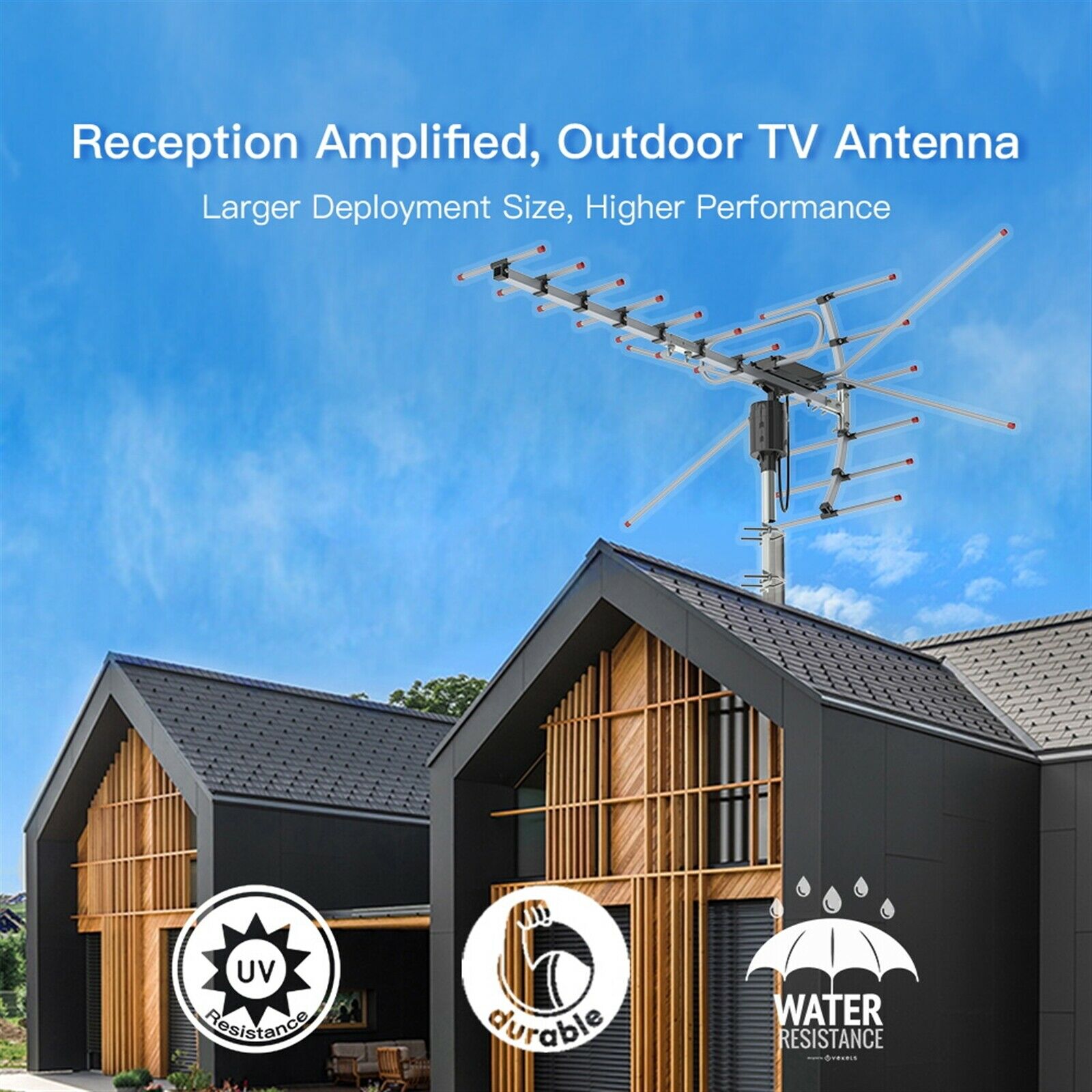 Long-Lasting
The high-quality material of this outdoor HD antenna, paired with its sturdy build and advanced technology, makes it the perfect antenna for daily use and will last for years to come.
Powerful
This digital TV antenna can receive signals from every direction. Its strong receptive power can even pick up signals from 990 miles away!
Easy To Use
The outdoor antenna comes with all the components needed to set it up both outdoors and indoors. Install the amplified TV antenna on your roof, connect it to your indoor power supply, connect that to your television set, and that's it!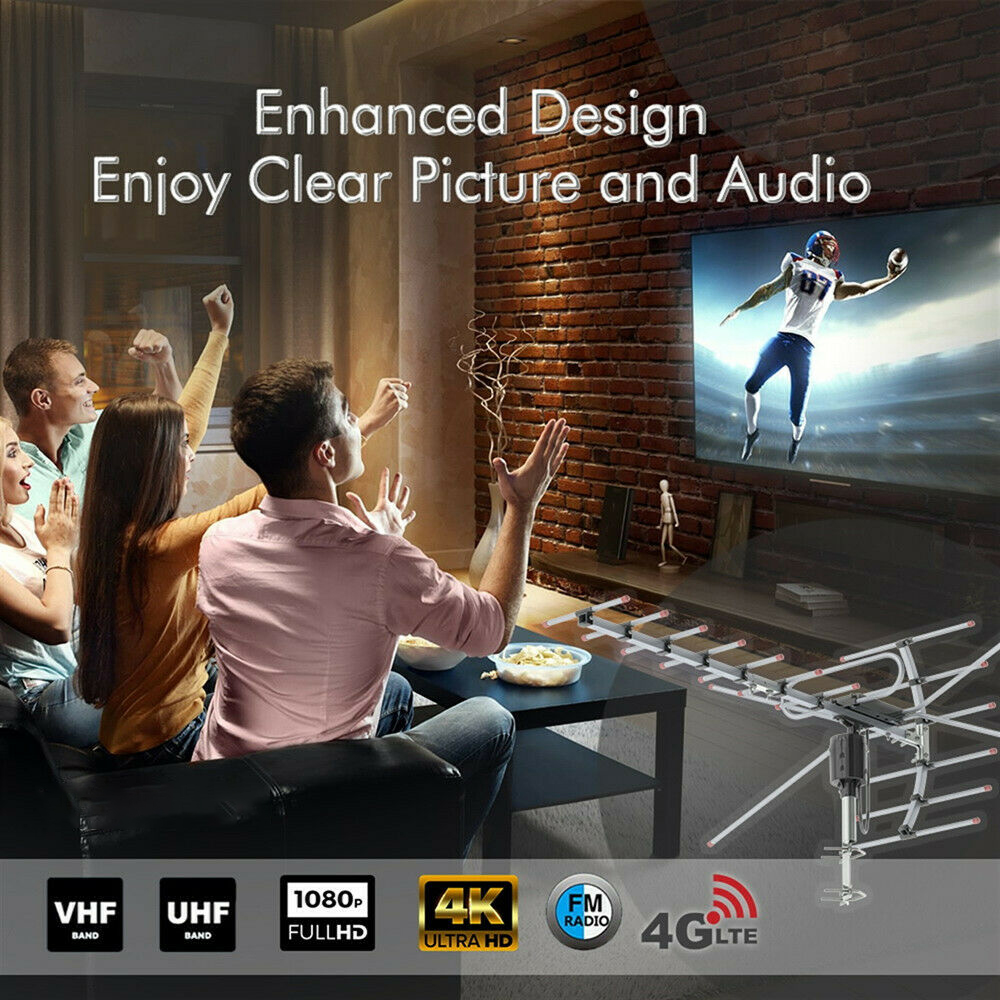 Specifications:
Model: TA-001
Frequency: VHF:45-230MHz / UHF:470-860MHz
Gain: 15dBi/22dBi
Impedance: 75 Ω
Standing Wave Radio: <2.5
Channel: UHF21-69 for Digital Signals
Reception Range: 990 Miles
Color: Black
Dimensions: (28.66 x 27.75 x 18.79)"
Material: Plastic & Aluminum
Wire Length: 8m
Package Includes:
1 x Antenna
1 x Wire 8m
1 x Remote Control Set
1 x Manual