Karaoke Sessions Are Now Made More Available with The XoomBoom Rechargeable Bluetooth Karaoke Machine! Sing Your Favorite Songs, Enjoy Disruption-free Music, and Echo Effects That Make You Feel Like a Pro!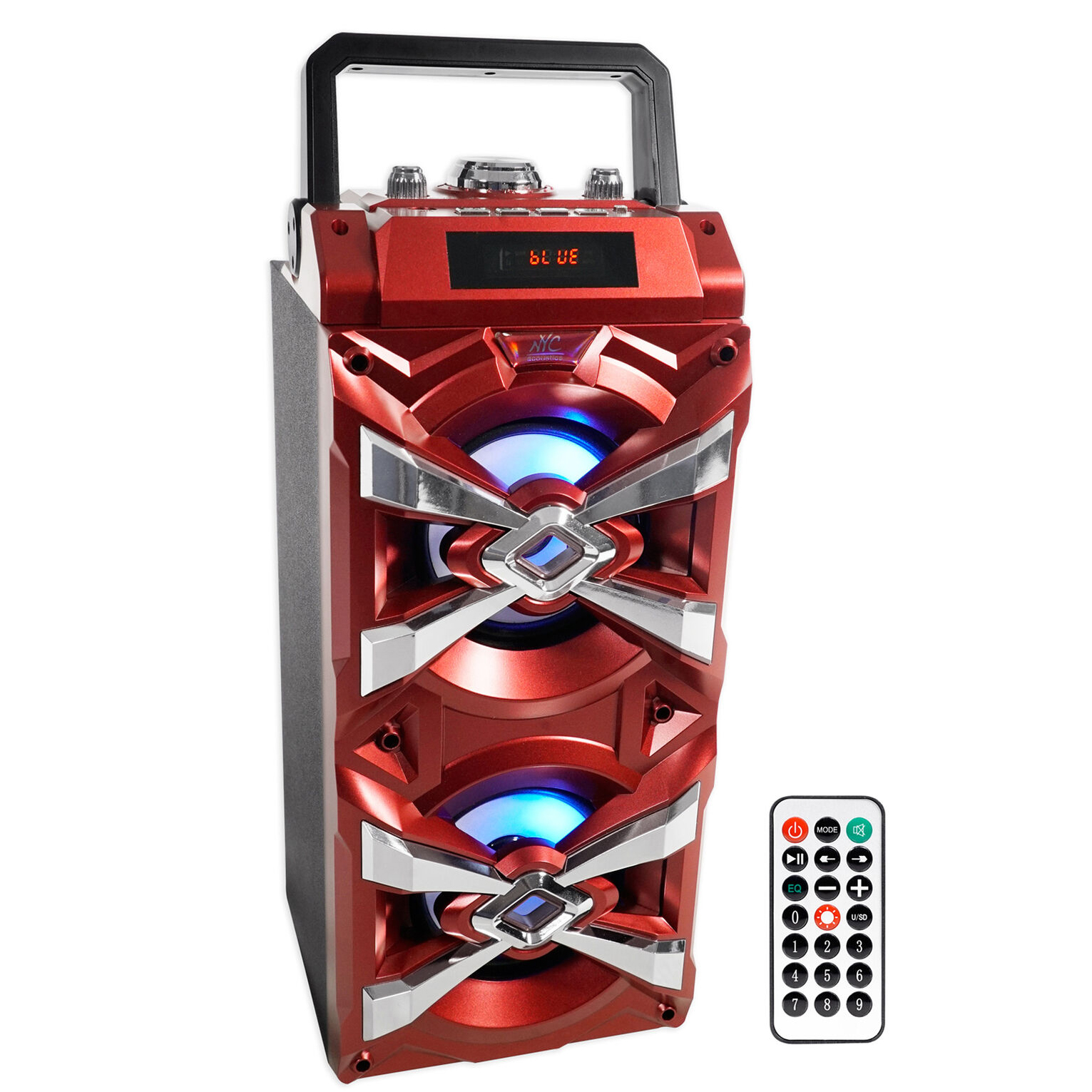 The karaoke machine that brings all the fun from your favorite singing sessions right in the comfort of your place! Sing anytime you want to sing, and dance to your favorite music without having to pay a hefty price. The XoomBoom is a portable, high quality, rechargeable karaoke machine with increased connectivity and accessibility (comes with a remote for extra convenience!). With a high-quality built-in microphone and a booming dual 4" speaker, you also get a music player and a speaker from the XoomBoom!
XoomBoom Karaoke Machine in a Nutshell
✅  Karaoke machine with Bluetooth 3.0's improved connectivity that can connect up to 35 feet. Experience low latency for your Bluetooth playbacks. Connects with smartphones, tablets, laptops, and other handheld devices like ipods.
✅  XoomBoom includes a built-in mic with echo and volume control and low disruption feature that significantly lessons feedbacks, cracking, and rustling sounds even at high volume.
✅ The machine includes high-quality duo 4" speakers that blasts out crisp sounds - experience distortion-free playbacks.
✅  Rechargeable karaoke machine that runs up to 12 hours after just 4 hours of charging.
✅  Portable karaoke machine that only weighs 3.8 lbs. Easy to bring anywhere.
✅  Great for all types of parties and events!
XoomBoom Karaoke Machine Features
👉 Karaoke Machine with Improved Bluetooth 3.0 Connectivity That Allows You To Play Songs From Your Laptop, Phones, Tablets, and Ipads - Your Favorite Songs Are Always Available! Unlike regular karaoke machines, you don't have to install the songs inside just to have access to your favorite music. The Bluetooth of the XoomBoom can now connect to any device within a 35-feet range. Simply connect the karaoke machine to the music source and you can start the party.
👉 Featuring the Latest in Delivering Seamless Sound Output, You Won't Have to Worry About Jumpy Music and Crackling Sounds. The Bluetooth of the XoomBoom is also made to lower sound latency. You get the quality of music just like it would if it was played straight from the music source. The microphone of the XoomBoom also comes with a design that decreases disruption so you won't have to worry about screechy feedback noise while you're doing your karaoke sesh.
👉 The Sound is a-Blastin'! The Dual 4" High-Quality Speakers Make You Feel Every Melody, Bass, and Treble of Your Favorite Songs. The speakers blasts out clear, properly equalized music.
👉 100% Rechargeable and Portable Karaoke Machine That Allows You to Bring It Anywhere Without Worrying About Wires and Electric Cords! The XoomBoom's dimension is at 6.24" x 6.63" x 13.65" inches. It's so handy and easy to carry anywhere. And because it's also rechargeable, it's super convenient to carry around.
👉 Great for Parties, Outdoor Events, Office Celebrations, and Gatherings at Home - No Need to Hire Expensive Sound Systems! The high-quality speakers of the XoomBoom is enough to get your party started.
👉 Includes LED Screen and LED Lights That Turn Up the Vibe for Your Karaoke Parties! Upgrade the party spirit by simply turning on the lights that also comes with a function where the LED lights dance to the beat of the music.
Review for the XoomBoom Karaoke Machine:
"The karaoke machine that really revved up our party! I love how this karaoke machine doubles as a music player and a speaker. The Bluetooth connection is smooth - the music source is 20 feet away and there was zero jumpy sounds. Love the echo effect of the microphone and how the sound did not come with screechy feedback noise. The sound output feels like those from expensive speakers. Definitely a great buy!" - Marcus
What's In the Box:
1 X-Tower Bluetooth Speaker
1 X-Remote Control
1 X-Micro-USB Charging Cable
1 X-3.5mm Audio (Auxiliary) Cable
1 XUser Manual