Professional Quality Sounds Can Be Heard from this Portable Karaoke Machine - Experience Seamless Sound Output and Topnotch Connectivity That Redefines the Portable Speaker Experience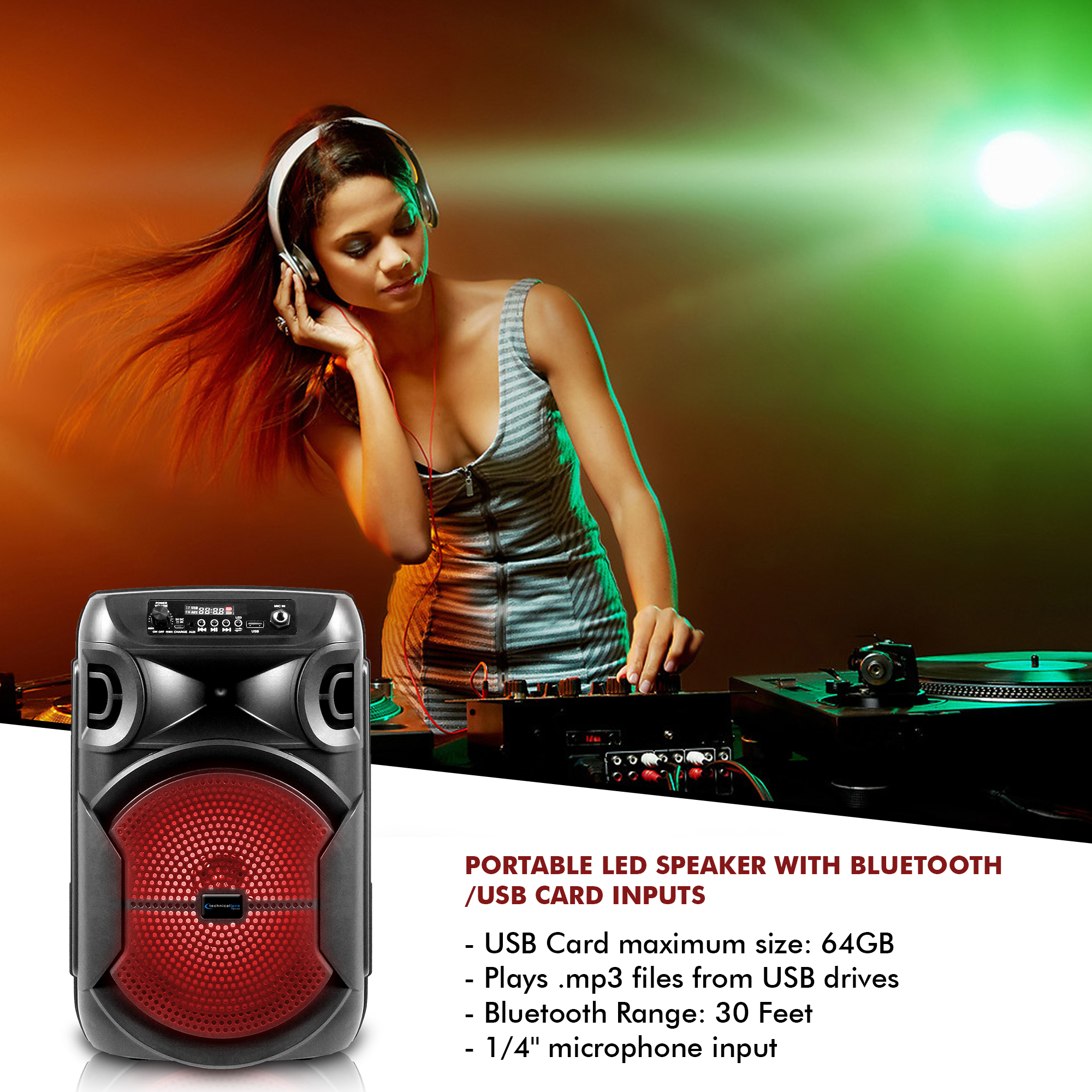 Complete Your Party Experience With a Portable Karaoke Machine that Combines Surround Sound Speakers with Dazzling LED Lights That Hype Up the Vibe!
Say goodbye to expensive party sounds and lights and hello to this karaoke machine that merges quality speakers with eye-popping party lights so you can complete your party experience without breaking the bank! With a booming sound larger than its size, you can just turn on the BoomBudz if you want to fill your party, events, and gatherings with resonating music for dancing and singing!
🌟 Portable karaoke machine with upgraded Bluetooth connectivity - connects efficiently within the 30-ft range. Also has a slot for USB and AUX connect.
🌟 Features a true wireless stereo (TWS) feature that allows you to connect with one more speaker.
🌟 Includes an LED woofer and power switch for easy operations even in low-lit spaces.
🌟 Comes with LED lights that change color and dance with the beat of the music.
🌟 Connects well with phones, tablets, laptops, and personal computers.
🌟 Only 8" in height - easy to bring anywhere.
🌟 Includes an FM Radio feature.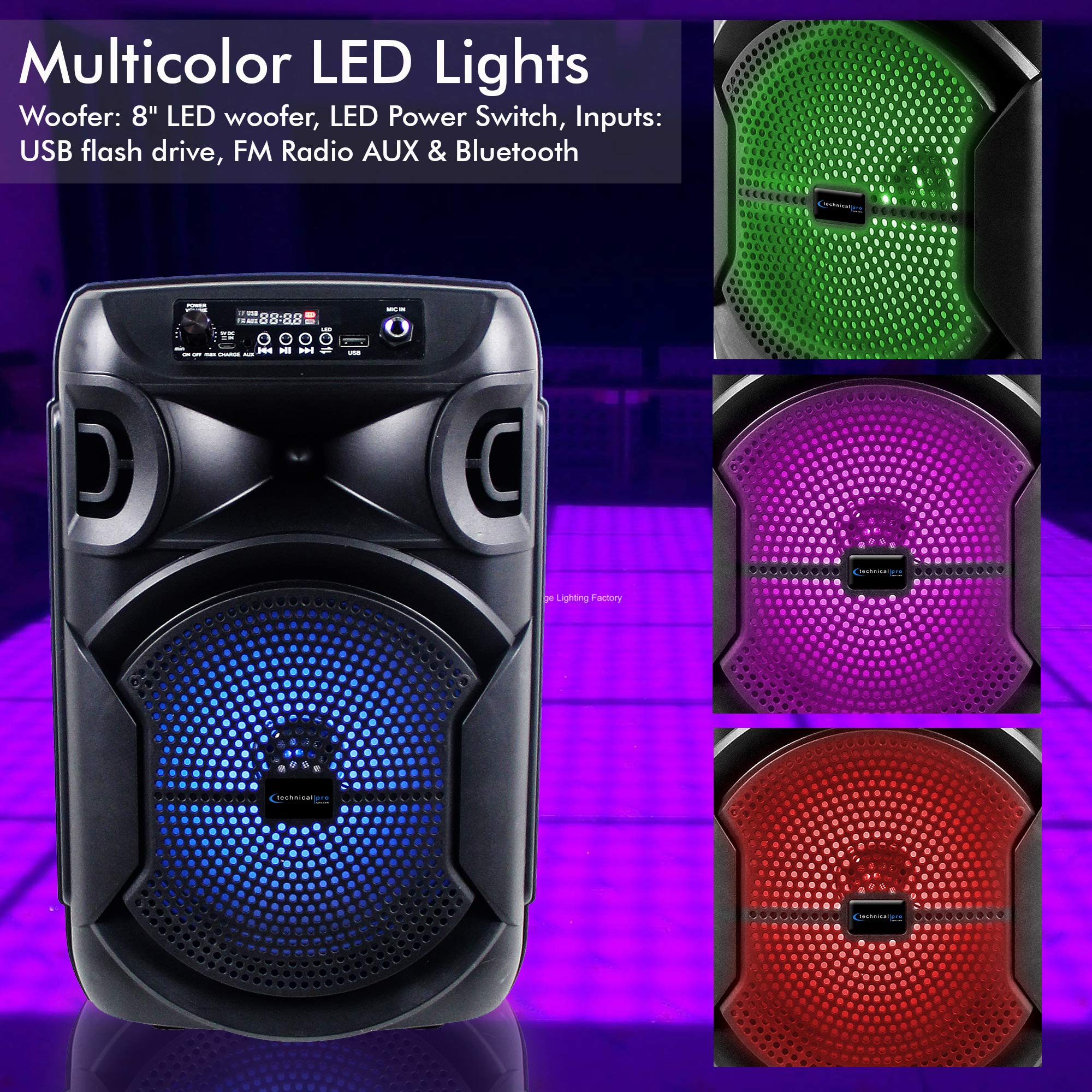 Why Choose BoomBudz
Comes with a Bluetooth range of 30-feet - no more worrying about sound latency! The BoomBudz comes with a Bluetooth type that is highly sensitive. It connects to different devices easily as long as they are in the 30-ft range. This connectivity lowers latency so you can get the quality music and sound you like.
Also includes a slot for USB and AUX which come in handy when your music source does not have Bluetooth. No Bluetooth? No worries. You can still play your favorite vintage sound and classic tracks using the USB and AUX slots.
Blasts out sounds with its digital HD surround speakers. 
Features a True Wireless Stereo (TWS) design that allows you to connect with other speakers without hiccups. If you want to feel the sound surrounding your space, you can conveniently connect your device with the BoomBudz with another BoomBudz so you can elevate the sound coming out from the speakers.
Made with long-lasting battery that can extend your party fun. It only takes 4 hours to fully charge the BoomBudz. When charged to the brim, you can use the karaoke machine for up to 10 hours!
Changing light design of the BoomBudz make it a perfect fit for fun parties and events! It's not just the music that will fill your space; the BoomBudz will spread some party fun with the LED light effects.
100% portable - great to bring in office events, picnics, backyard parties, and gathering with friends. You will no longer have to deal with bulky speakers and microphones to bring music to your events.
BoomBudz Review
"I was hands down impressed with the quality of sound coming out from such a small, compact karaoke machine. The connectivity is on another level - I was roaming around the house while holding my phone where youtube was playing. It didn't make any jumpy sound that might disrupt our karaoke sessions." - Lanea.