For Mini Pools, Outdoor Baths, or Above-Ground Pools, Here's the Best Device to Keep Dirt, Grimes, Leaves, and Debris Out of Your Pool — the PROOVS-HOOVS!
Don't let yourself suffer in cleaning your pool. Get our PROOVS-HOOVS Pool Vacuum Cleaner to do all the dirty work!
This handheld, battery-operated pool vacuum cleaner is excellent for picking up dirt and debris while not being a burden to use. It's powered by Ni-MH rechargeable batteries and has superior suction power.
All in all, this purchase includes the vacuum cleaner, 2 interchangeable brush heads, USB charging cable, 94-inch telescoping aluminum shaft, and a shaft adapter. It's a complete package so that you can spend quality time in your pool right away!
Keep your pool clean and buy the PROOVS-HOOVS Handheld Pool Vacuum Cleaner TODAY!
Why Choose Us?
If you have one of those above-ground pools, the PROOVS-HOOVS is the best cleaning partner because it's handheld and fully submerged. You can control the cleaning path of the vacuum and ensure that no debris or dirt is left behind.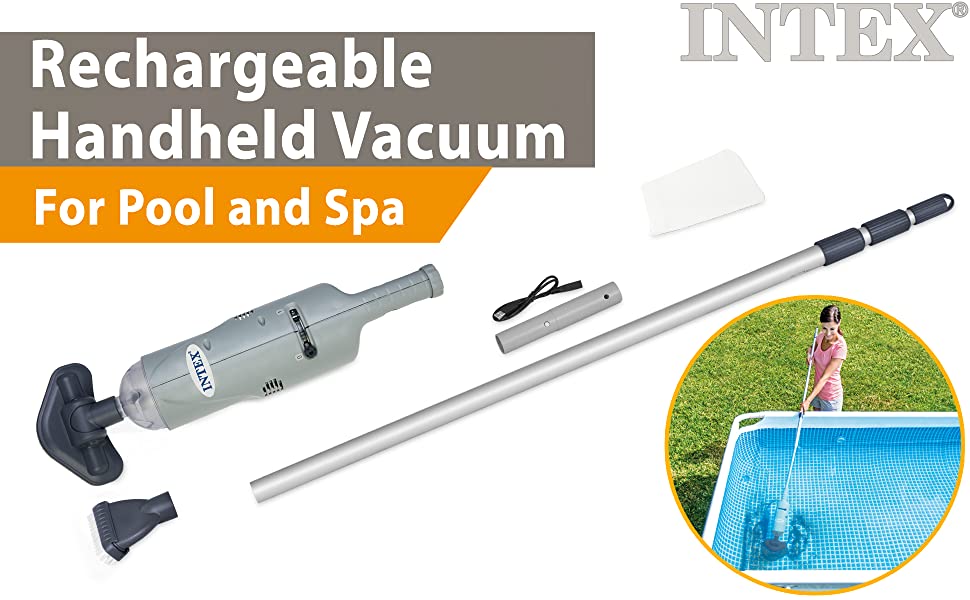 Note: This pool vacuum needs to be fully submerged to work correctly. If not fully immersed, the automatic shutoff feature turns on and shuts off the vacuum.
✅ THE BEST CLEANER FOR ALL PURE SPAS AND ABOVE-GROUND POOLS: The PROOVS-HOOVS is one of the most trusted devices for cleaning pools of up to 18 inches in diameter. Its handheld setting and powerful suction capability make the job easy!
✅ TOP-NOTCH EFFICIENCY: We designed the PROOVS-HOOVS with strong, built-in Ni-MH rechargeable batteries to deliver consistent and excellent suction power. It also comes with 2 interchangeable brush heads, a USB charging cable, a 94-inch telescoping aluminum shaft, and a shaft adapter for a quick and convenient pool cleaning.
✅ SAFETY FEATURES: This pool vacuum cleaner features an auto-shutoff when the vacuum is not submerged in the water for safety. Plus, it comes with an IPX8 waterproof switch for added protection against water submersion.


SPECIFICATIONS
Suitable For: Above Ground Pools
Model: 28620EP
Material: Plastic
Item Width: 7.1 in
Item Weight: 6.74 in
Item Height: 5.6 in
Color: Gray
Weight: 6.74 pounds
Package Contains
1 × Vacuum Cleaner

2 × Interchangeable Brush Heads

1 × USB Charging Cable

1 × 94-inch Telescoping Aluminum Shaft

1 × Shaft Adapter