Save Time and Money. Get the OMEHOOVS Pool Vacuum Cleaner to Remove Dirt and Debris in Your Pool the Easy Way. You'll Never Have to Pay for Pool Cleaning Services Ever Again!
Here's a quick solution to make your pool summer-ready with little to no effort. The OMEHOOVS is every American family's go-to pool vacuum cleaner. Designed to effectively and efficiently remove dirt, debris, sand, and hair in your pool, the OMEHOOVS work with a wide cleaning path to make your pool ready in no time!
Stop breaking your back manually cleaning your pool. Get the OMEHOOVS today and say hello to an awesome pool party ever!
Why Choose Us?
Our OMEHOOVS Pool Vacuum Cleaner is designed to guarantee smooth and efficient cleaning. With its durable and scuff-resistant hose, it prevents air leaks that cause vacuums to clean inefficiently. We've made the OMEHOOVS as premium as possible to ensure you get the best service!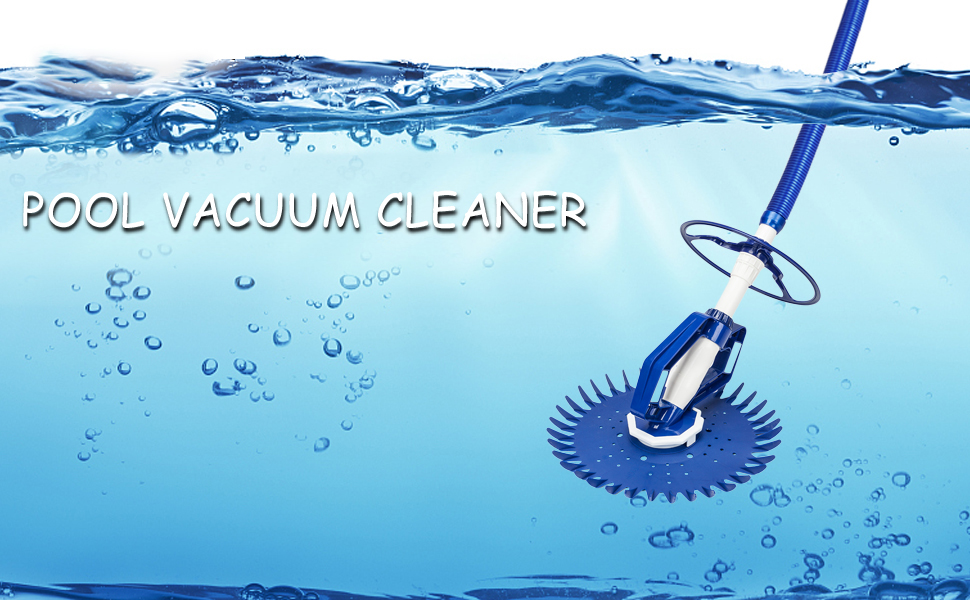 ✅ INCLUDES TEN HOSES: Adjust the hose according to your requirement. You can increase or reduce the hose to reach certain areas in your pool. With 10 hoses, you'll never run out of length in cleaning your pool.
✅ CLEAN AREA NOTE: The OMEHOOVS can work on curved surfaces. However, please avoid using it when cleaning stairs to prevent damage.
✅ WHITE LITTLE WEIGHT FUNCTION: White little weight can keep balance when you clean the pool and seal the hose.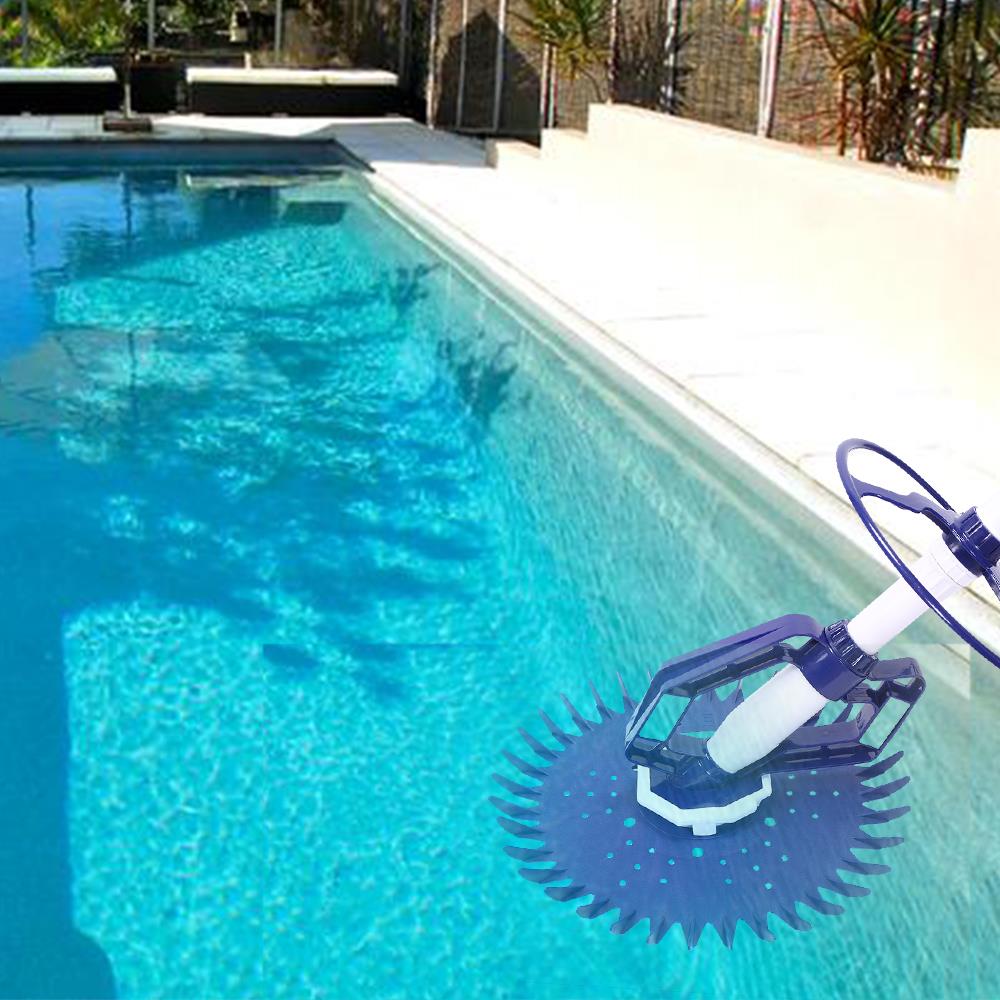 Package Includes:
1 x Swimming Pool Cleaner
10 x Durable Hoses Sets
1 x Regulator Valve
1 x Manual
FREQUENTLY ASKED QUESTIONS:
🤔 Cleaner is sluggish or has stopped operating. Please do the following:
● Check if the pump is ON and/or primed.
● Check the Cleaner head for blockages.
● Clean and empty pump basket and empty skimmer/weir basket.
● Ensure the filtration system is thoroughly cleaned. Clean the sand/cartridge filters on your pool
pump as per manufacturers' specifications.
● Inspect the regulator valve and flush away any debris build-up.
● Check the Mat for wear.
● Make sure the curved tips of the Mat are facing upwards.
● Ensure that the skimmer/weir vacuum lid is fitted correctly and check for cracks.
● Check the hose for blockage.
● Check the hose for leaks by lifting each section above water while the pump is running.
● Consult a pool shop in your area.
🤔 Cleaner travels in a repetitive pattern. Please do the following:
● Adjust return jets downwards.
● Verify proper hose length.
● Ensure the cleaner sits flush with the pool floor. Adjust the position of hose weight if necessary.
● This should be done in the deepest part of the pool.
● Remove or add one hose section.
● Inspect the Regulator Valve and flush away any debris build-up.
● Check that the hose sections are straight; if not, lay the hose in a straight line in the sun to relax
the memory.
● Twist each hose section a half-turn at each connection point.
● Ensure the wheel at the top of the Cleaner head is rotating freely.