Step into the virtual world. Play with friends. Enjoy immersive video display with CyberFlare VR Headset.
All systems go! This powerful all-in-one hardware brings you to the beautiful virtual reality world in excellent quality. CyberFlare creates an immersive experience that makes your everyday gaming, movie binging and social connection out of this world.
Jump Start a Unique Experience
✅ Equipped with a super-fast processor and high-display resolution to make your VR experience smooth and seamless
✅ 3D Phase Sound Technology to make virtual reality feel like the real world
✅ Vibrating diaphragm for better sound
✅ 100° VR View for a completely immersive experience
Discover Virtual Reality Like Never Before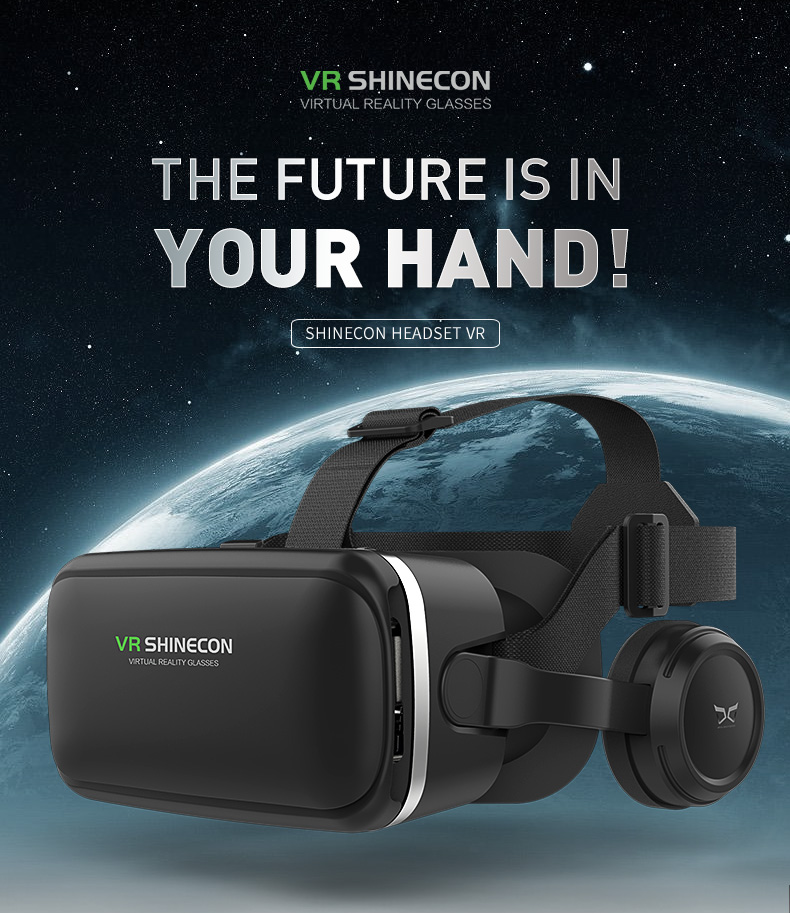 100° VR View
Designed using Japanese SLR optical grade PMMA material and short-focus design, the CyberFlare gives you a 100° VR View for a better and more immersive experience.
Travel new lands & see magical landscapes... such as the summit of Mount Lyell and overlook the surrounding mountains covered by snow; imagine the wind blowing across your face...

CyberFlare Funk Team
The 100-degree field of view makes you feel like an actual climber, not a mere watcher or viewer. It balances immersion and clarity of view while providing you with the most excellent VR view to watch 360-degree video.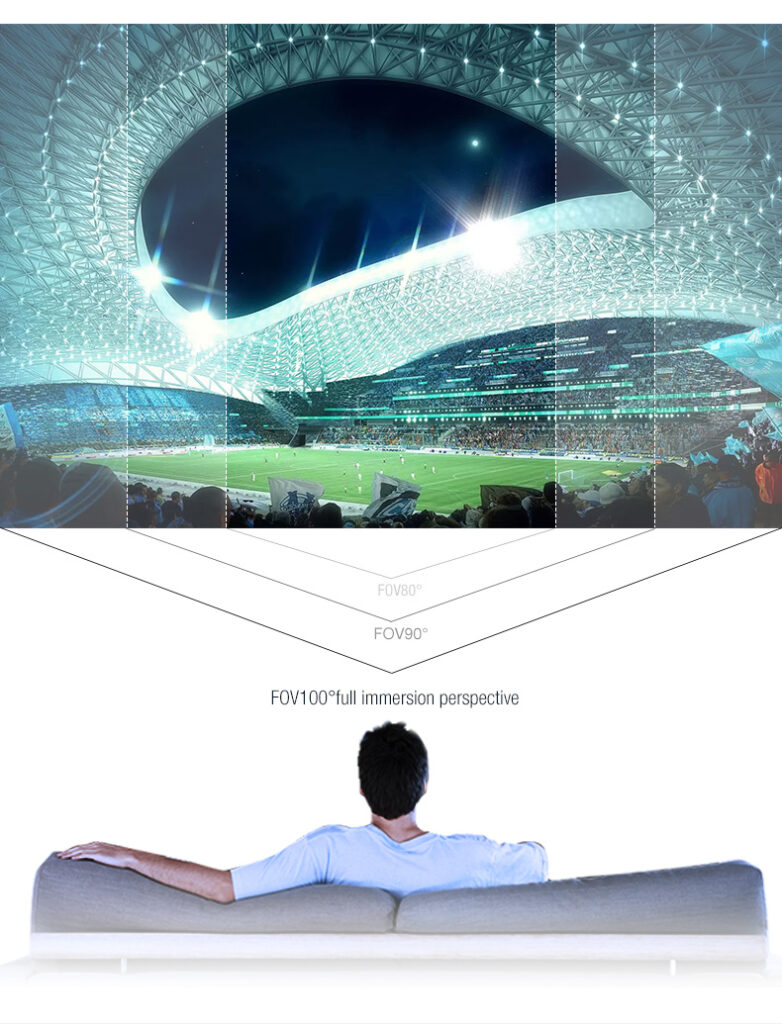 Ergonomic Design For Maximum Comfort
The face padding made of soft leather makes your skin feel comfortable and allows you to immerse yourself without irritation. The object/pupil distance can be adjusted separately to get the clearest view without your glasses (suitable for consumers with myopia 0°- 600°).
Wide Compatibility and Expanding Titles
Discover a wide range of titles across gaming, fitness, social/multiplayer, and entertainment with your friends and family. The CyberFlare comes with excellent compatibility, supporting all smartphones with 4.7 to 6 inches screens.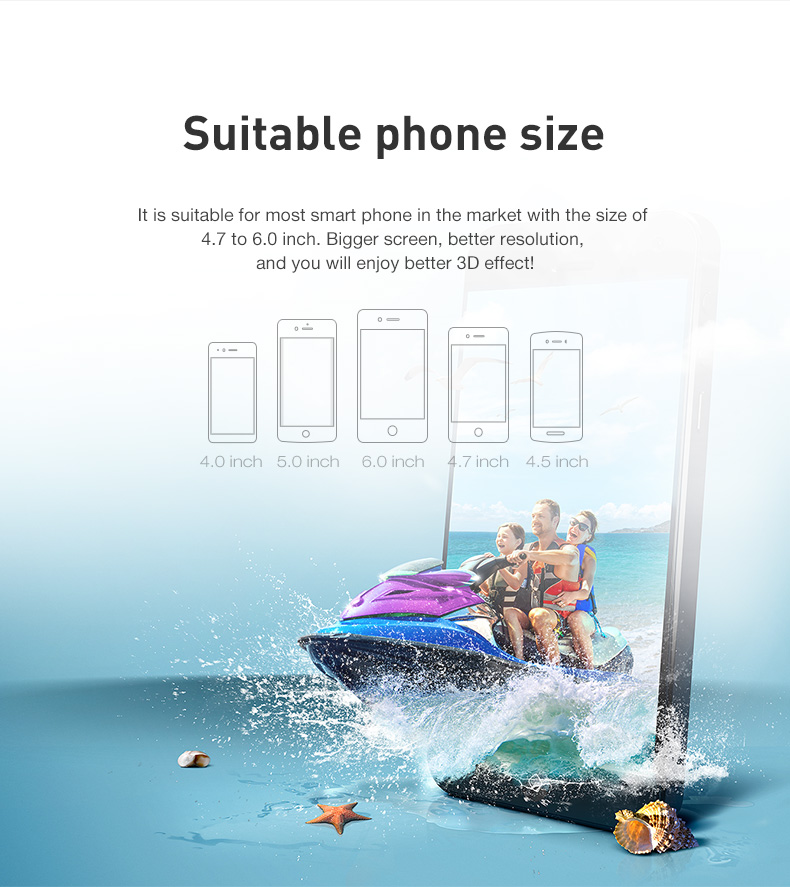 Elevate Your Gaming with Bluetooth Remote Controller
Control Comes Naturally. Use the Gear VR controller as a remote control to navigate your virtual reality easily, or use it as a gamepad complete with trigger to win battles. The controller is designed to be used naturally with one hand.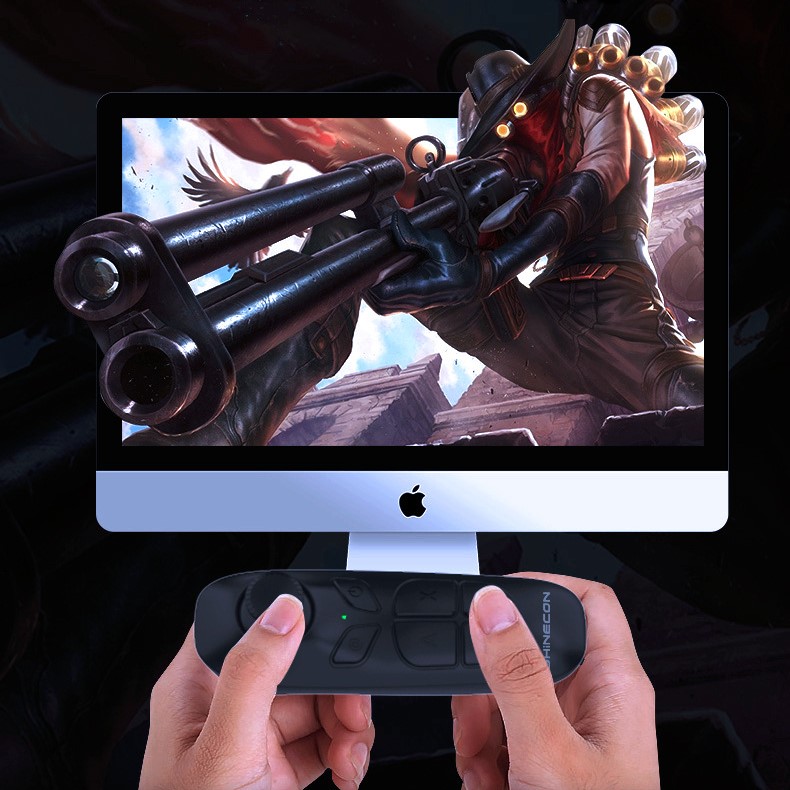 Perfect Gift for Kids & Adults
The best thing about our headset is your ability to play virtual reality games wherever you may go.
Specs:
Color: black

Dimensions: 3.9"H x 8.74"L x 8.07"W

Field of view: 100°

Resolution: 720-1280P

Fits phone sizes: 4.7-6"

Myopia adjustment: 0°- 600°

Adjustable focal length & pupil

Compatible phone size: 4.7-6 inches screen

Remote control battery: 2×AAA Batteries (not included)
Package Includes:
1 × VR Headset

1 × Remote Control

1 × Glasses Cloth

1 × User Manual