The Perfect VR Headset for Your Phone? This 3DSenses VR Headset Offers a Full 3D Immersive Experience to Make Characters and Gameplay as Close to Reality!
Level up the way you enjoy movies and games with 3DSenses VR Headset. Experience a super-fast processor that delivers pictures and videos smoothly and seamlessly.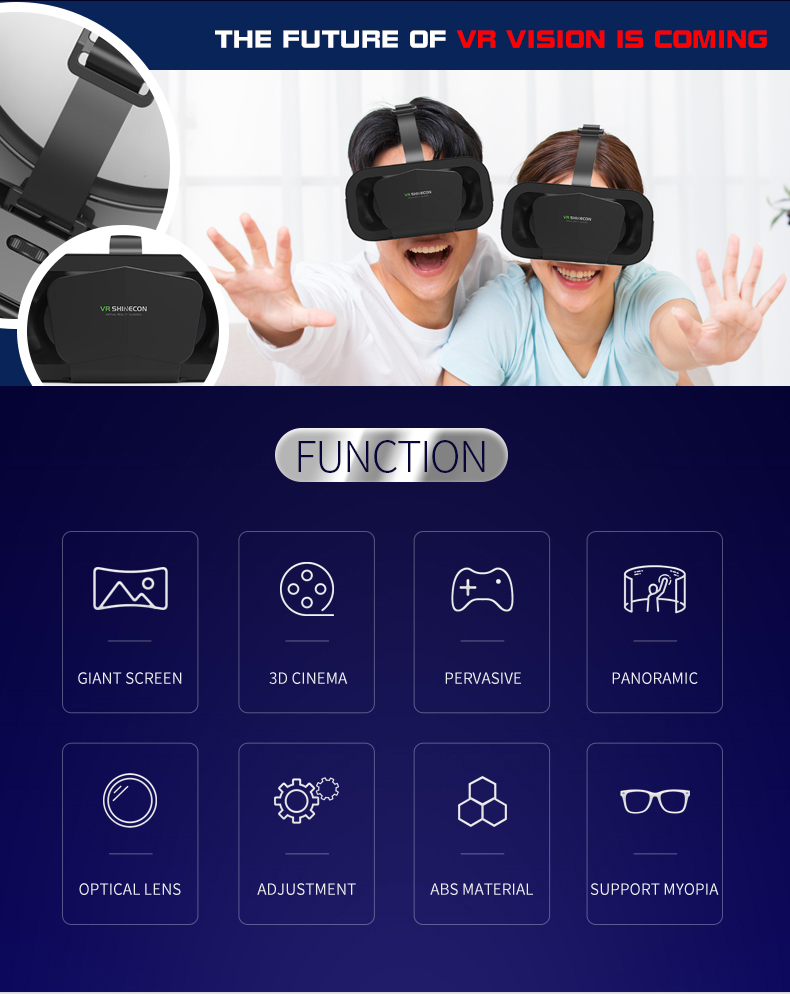 HIGH-QUALITY MATERIALS: The latest generation of 3D virtual reality goggles lenses adopt aspherical resin lenses, surpassing resin lenses with a light transmittance of 99.7%. The images are clearer and effectively prevent blue light. The virtual reality headset protects your eyes.
MYOPIA ADAPTATION: The virtual reality glasses support users within 400°, and the clarity can be adjusted by themselves. Users above 400° can wear glasses directly. Adjustable VR glasses can adjust the distance between the pupil and the object with one key and dual function, avoiding dizziness during use.
FULLY FUNCTIONAL: Augmented reality glasses have full-screen video. Download VR videos at home to play large-scale 3d games, watch movies, and watch concerts. Of course, the 3d virtual reality goggles have a giant high-definition simulation screen, which opens the curtain for you to see the world, allowing you to enjoy a comfortable private space alone.
WIDELY COMPATIBLE: The virtual reality glasses are equipped with a remote control handle and are compatible with all smartphones with 4.7-7.0 inch screens, such as IOS and android with 4.7-7.0 inch screens.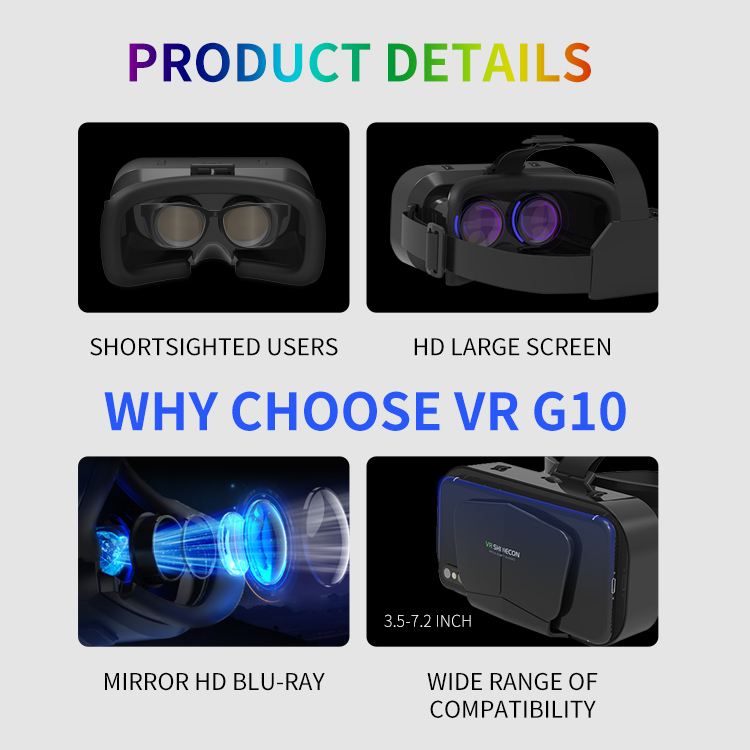 Why Choose Us?
✅Strong light transmittance, good imaging effect, adequate anti-blue light, and protect eyes.
✅Suitable for all kinds of myopia, adjustable within 400°.
✅Function optimization, with high-definition picture optimization, watching movies, playing large-scale 3D games, etc., is a perfect gift for children or adults.
✅You can change your favorite headset and enjoy your favorite sound quality. VR content is supported online, and VR applications and various games can be downloaded from the Internet.
✅Comfortable design, you can adjust the elasticity of the headband at will, and the comfortable design of soft nose pads allows you to have a better experience of the product."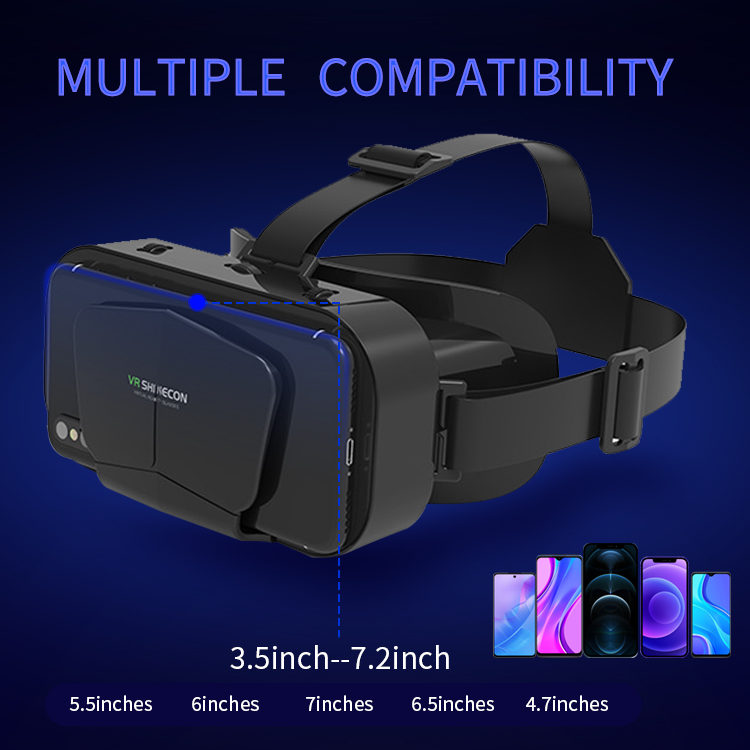 Specifictions
Distance adjustment: 62/ 45(adjustable)

Size: 179*96*125mm

Virtual screen size: 3 meters to view a 1050-inch screen

Field of view: 90 degrees

Support: 3.5-7.2 inch mobile phone

Body material: high-strength ABS+PC

Eye mask material: skin-like protein heat-dissipating skin material

Clarity/Visibility: 90%/99%
Product List:
1 X VR glasses

1 X Cleaning film

1 X Manual