Ensure Your Safety - Make Sure to Detect Leaks Instantly With the Help of High-Precision CombustCut! 
Gas leaks are a deadly threat - their invisible, yet very toxic. 
Your only defense against gas leaks - apart from a reliable home design and gas system - is having a gas leak detector that will instantly let you know when a dangerous amount of leaked gas is already filling your home. 
The CombustCut is designed precisely for that purpose - to give users immediate updates on gas presence in the home. With its wireless design, the CombustCut can be used conveniently. 
With a sensor that detects and picks up all sorts of gases, you can trust on the CombustCut to save you from a gas leak catastrophe! 
Why Choose CombustCut Gas Leak Detector?
The CombustCut gas leak detector can pick up traces of all types of gases - carbon monoxide, natural gas, methane, ethane, propane, and even butane. Also, it detects natural gas, carbon monoxide, sulfide, etc.

It's easy to use and feeds results with just simple operations. 

It is battery-powered and wireless. 

The sensor is now more sensitive, thanks to a high-powered chip included in the design. 

Comes with a reliable sound and light alarm setting that immediately tips you off when gas leaks are present.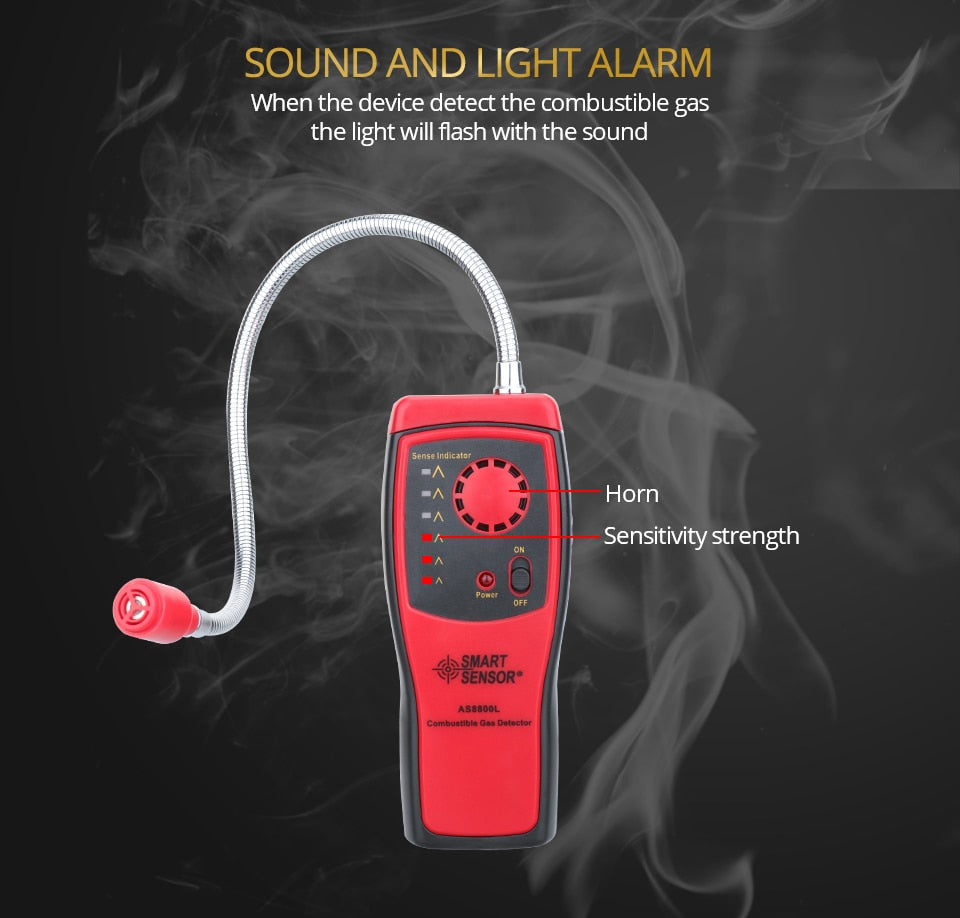 CombustCut Gas Leak Detector Features
✅The CombustCut won't miss any fatal gas leak as it can sense traces of a wide array of gases! You can use the CombustCut to test and warn you of combustible and explosive gases such as natural gas, alcohol, fuel, propane-butane, coal gas, gasoline, ethane, and carbon monoxide. 
✅The gas leak detector comes with a high-processing chip that enables the device to pick up gas leak accurately and quickly! The high sensitivity processing chip enables it to test and analyze gas leak information faster and accurately so you won't risk gas exposure. 
✅The device comes with visual and audio gas indicators to help you not miss any information. This combustible gas detector also comes with visual and audio gas indicators which flash lights and ring alarms when a presence of a gas leak is detected. 
✅You can also adjust the sensitivity of the CombustCut's sensors, especially when you need it to be highly-sensitive. The sensitivity settings of the CombustCut is 100% adjustable. 
✅The flexible natural gas leak detector comes with a design that makes it possible for you to check in narrow and confined spaces. You really won't miss any spot with the CombustCut. You can feel more safe and protected!
✅ The battery-powered device can be used for more than 15 hours when fully charged. You can go for days without needing to charge your device. 
Flexible Natural Gas Leak Detector
This natural gas leak detector comes with a long flexible probe made of stainless steel made to detect gases even in narrow and confined spaces. This gas detector for home also has an indicator light when the battery is low and you can adjust the sensitivity depending on your preference.
Precisely Measures and Displays Data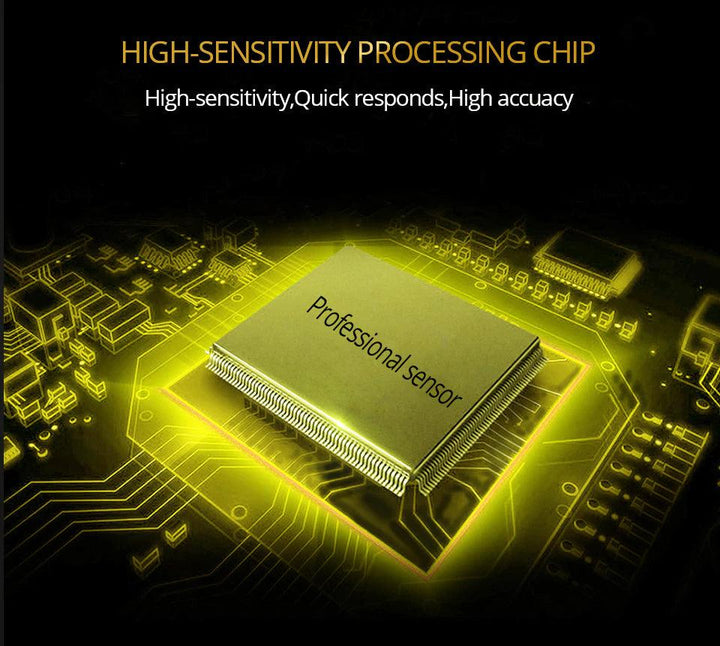 How to Use :
Turn the unit off and the sensitivity knob fully counterclockwise.

Turn the unit on in a non-contaminated atmosphere by slide the switch to ON, the power indicator will be lit. The power indicator keeps on light to show the battery power is sufficient, it ensures the unit's precise detection. 

After turning on, the unit will auto warm-up within 20 sec, and a ticking sound will be heard.

Adjust the sensitivity control until the first leak indicator light up, and the ticking speed up.

Approached the sensor to a known leak source, the leak size indicates lights will increase with the rapid ticking. Above steps to ensure the unit working correctly, now the unit is ready to use. If the battery power is in a sufficient state but the sensor approach known leaks without any response, do not use the instrument, please return for repair.

In conjunction with the increased tick rate, the leak size indicator will light from down to top as a larger combustible concentration.

Search the general area of the leak. When a detectable compound enters the sensor, the ticking speeds up.

If you are searching for a heavy leak source, please lower the sensitivity in clear air by turning the adjustable knob (until the leak size indicator turns off).
Specifications :
Color: Red + Black

Material: ABS Plastic

Detection Gas: Combustible Gas

Sensitivity: Variable, Minimum 50 PPM (methane)

Alarm Mode: sound alarm and light alarm

Response Time: Instantaneous

Warm-Up Time: < 20 Seconds

Battery Type: 3 * AA 1.5V Alkaline Batteries (NOT Included)

Continuous Operation Time: 9 hours(slightly vary with working condition)

Probe Length: 35.5cm / 13.98in

Operating Temperature: 0~50℃, Relative Humidity 0~80%

Storage Temperature: 10~60℃, Relative Humidity: 0~70%

Item Size: Approx. 160 * 65 * 33mm / 6.30 * 2.56 * 1.30in (L * W * H)

Item Weight: Approx. 175g / 6.17oz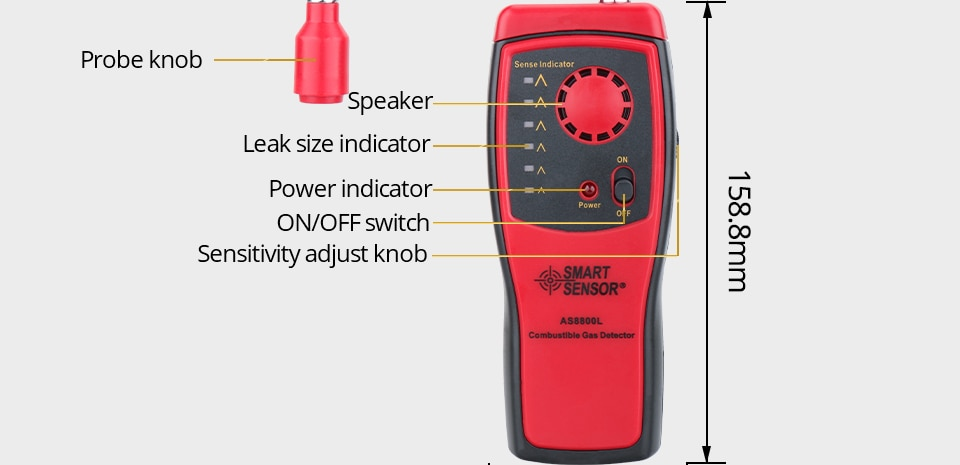 Package includes :