Did you transition from office work to work from home set up? Are you having difficulty creating a great background, but it's too much of a hassle, or you can't utilize the ready-to-use application backgrounds because it requires a green screen? We heard your concern, so we introduce UDesign to help you with these kinds of problems.
UDesign is an easy-to-setup green screen background for everyone! May you be an employee, a vlogger/influencer, a live gamer; UDesign is just the fitting addition to your go-to kits. Its circular design is large enough to cover your whole screen, giving you easy access to all the online styles that you can see online. So what are you waiting for? Get this now and fix, sit, and talk in front of the camera with ease.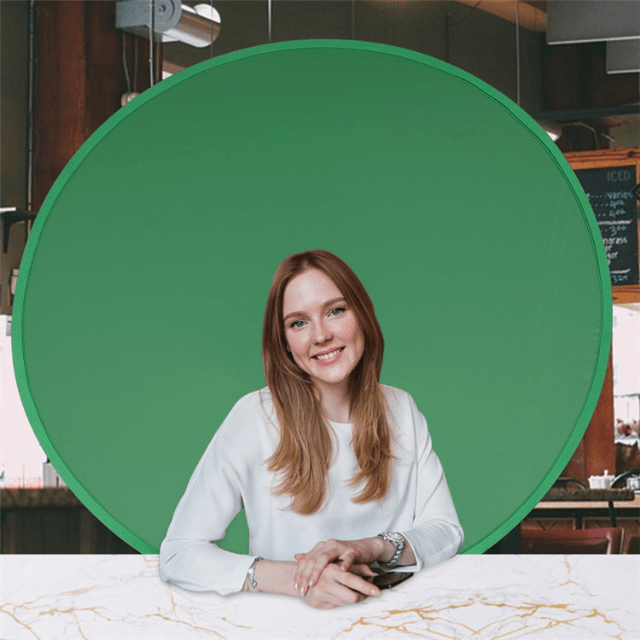 This Portable Green Screen Background Will Upgrade Your Working Environment!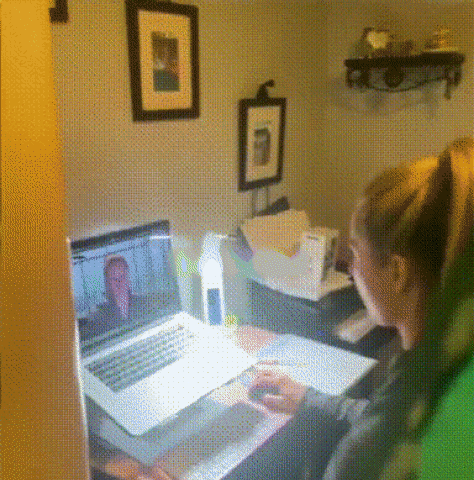 Always look presentable and protect your home and privacy every time you go live into a video conference with the help of UDesign. This portable green screen offers an instant and easy background in whatever style you want. It quickly covers and protects your information and belongings from spectators.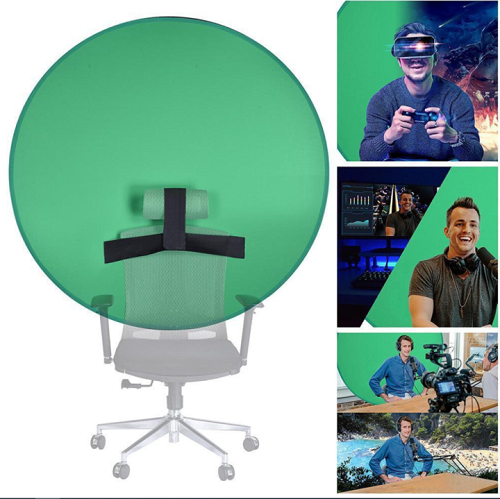 UDesign is perfect for home office, vloggers/influencers, gamers, or even your kids doing online classes because it can work for Gaming, Zoom calls, and other online platforms.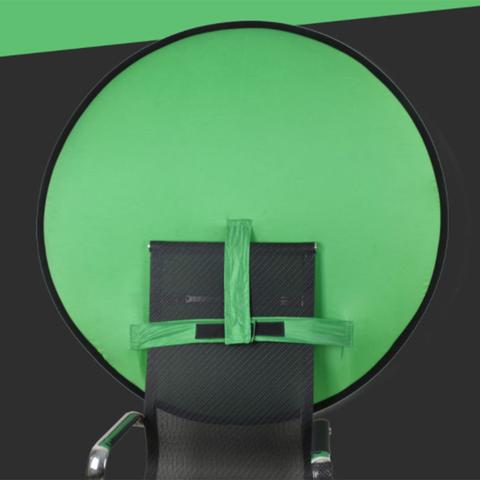 With UDesign Green Screen, you can choose your setting anytime and anywhere. You can also easily mount it to any chair because it is foldable and easy to keep.  That is why it's excellent for Streaming Gamers, YouTube videos, Facebook, Instagram Live Streaming video conferencing, and real-time webcam, the perfect chroma essential context.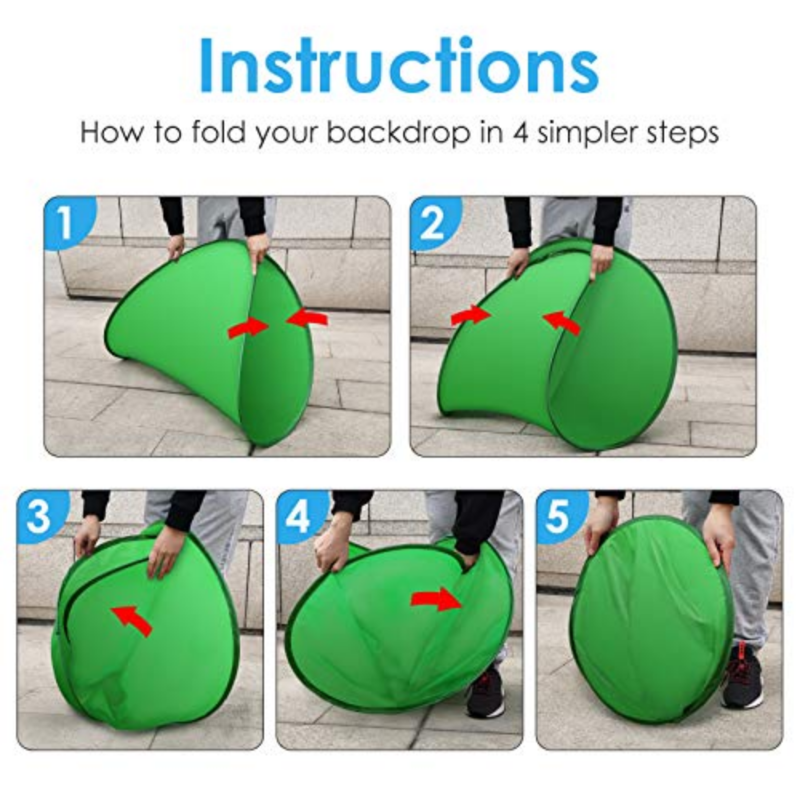 Made of lightweight and durable material, this UDesign Green Screen Photo Backdrop Attachment is perfect for your small home office studio.
With its portable design, you will be able to neatly 
You can fold it after each use and place it on the storage bag, and carry it wherever you want.
 With portable pouch
 Easy to open/close when needed
Lightweight and portable
Suitable for video conference and zoom meetings
 Can be placed behind the chair
Product Features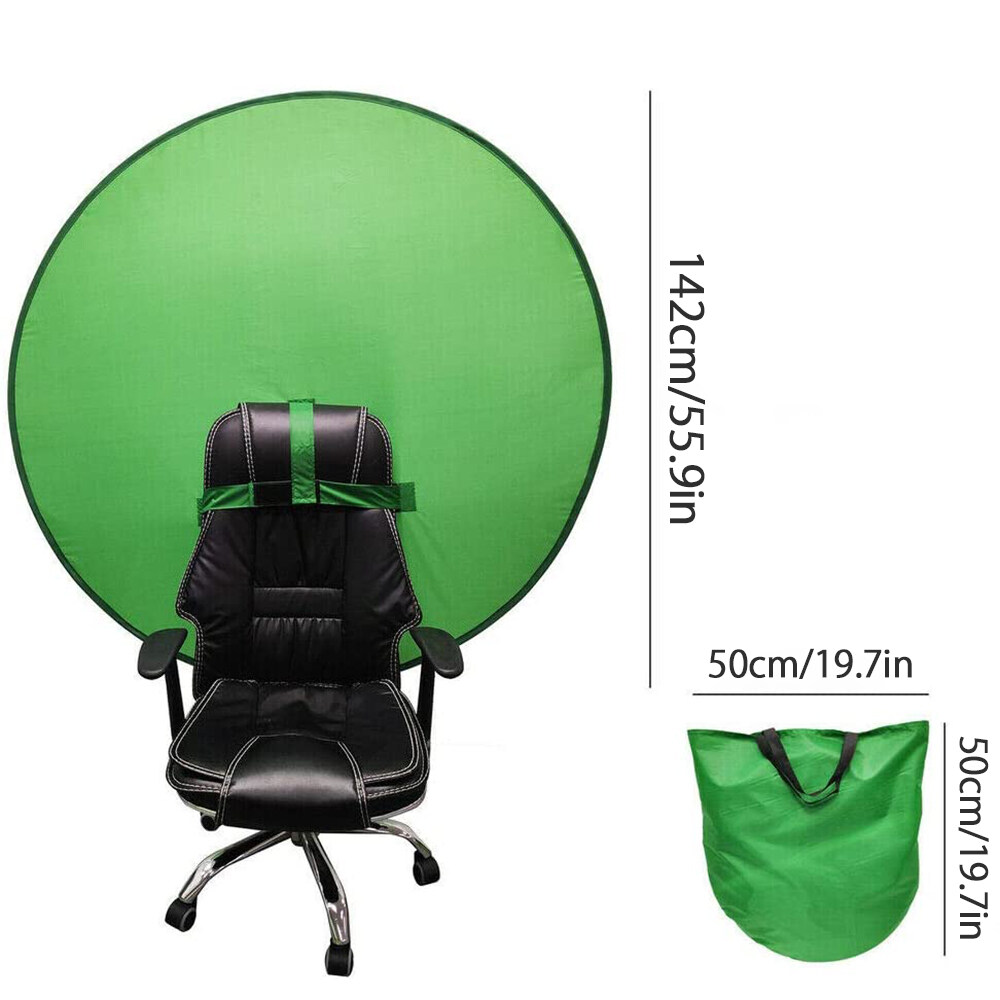 Easy Storage: you can fold it up in a few seconds, making it easy to carry.
Color: Green
Size: 142CM/55.9in
Packcage Include
1 x portable green screen
1 x storage bag.