Be Confident in All Your Virtual Gatherings!
Having the best virtual backgrounds for your virtual meetings is one of the secrets to feeling confident and presentable in your online gatherings.  A portable green screen can help you face your virtual connections and networks with a smiling face, never worrying about what and who is in the background!
If you are spending a significant amount of time in online meetings and virtual meet ups, having a collapsible green screen can 100% come in handy. Nothing comes close to the GearupGrn portable, collapsible green screen when it comes to giving you all your virtual background needs.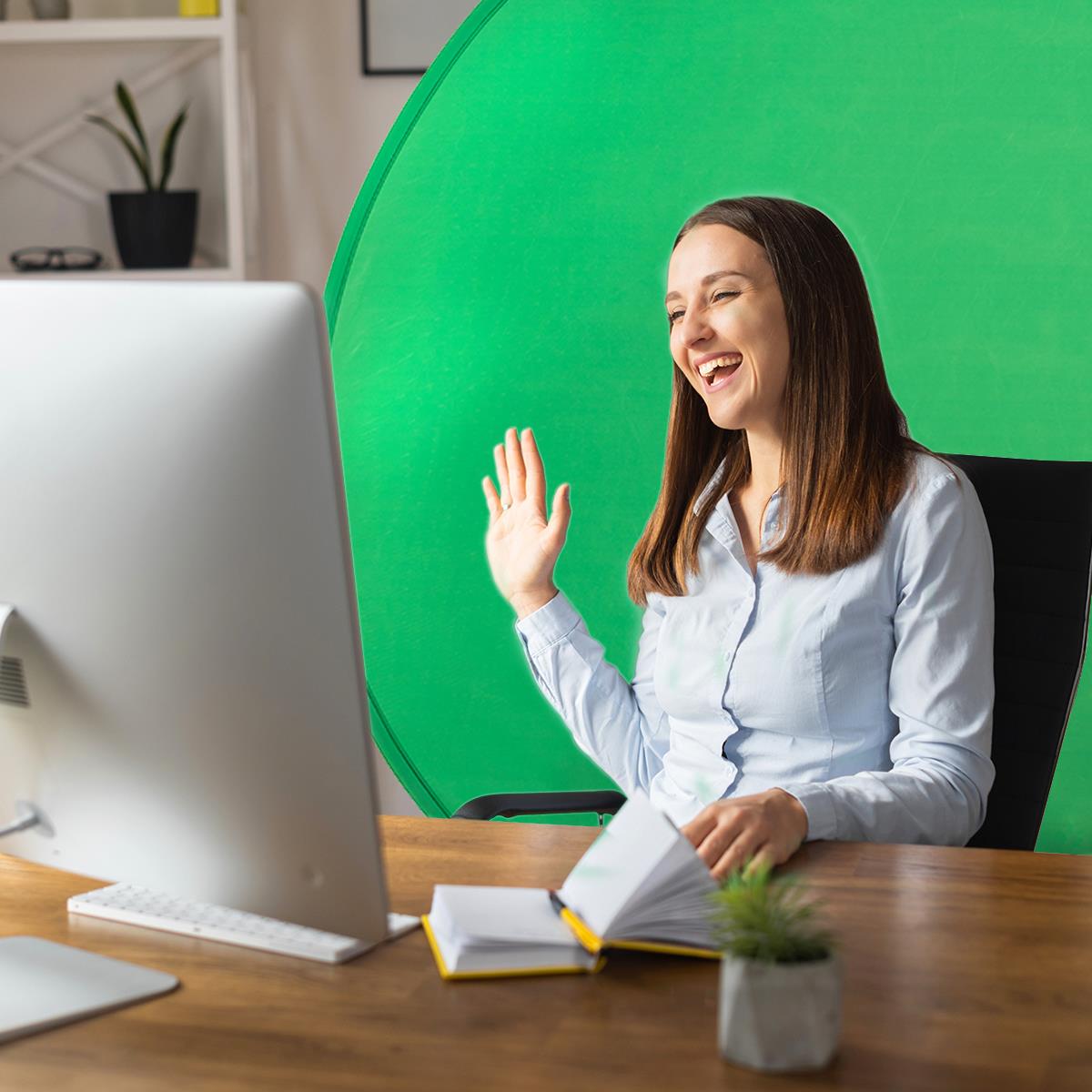 The GearupGrn in a Nutshell
When opened, the GearupGrn can spread up to 43 inches in diameter.
You can easily fold and store the GearupGrn into its carrying box.
The green screen includes a ChromaKey.
You can easily secure it with a velcro.
The material is a wrinkle-resistant polyester.
The design of the portable green screen is compatible with common office chairs and gaming chairs.
Features
The most durable green screen for office and gaming! The material of the GearupGrn is securely sewn on durable metal steels. The steel spring frame helps pop up the screen, and also allows the screen to maintain its sturdy form. The spring steel is extremely flexible - you won't have to worry about the metal breaking while you're working or having fun in your games.
The most ideal portable green screen for travel! If you are always on the go, or if you're moving from one office or gaming location to another, the GearupGrn can come in handy. It's extremely lightweight, 100% collapsible, and easy to transport everywhere.
The green screen for online meetings, and virtual streaming. If you need an instant professional background without having to repaint a wall or redo an interior, the GearupGrn is your best choice. This green screen fits most chairs. In just 3 minutes, you can turn your background from boring to beautiful!
High quality green screen for impressive backgrounds! The GearupGrn's material is wrinkle-resistant. If you're using a virtual background, you can be assured that it will come out 100% clean and even! No green spots popping here and there!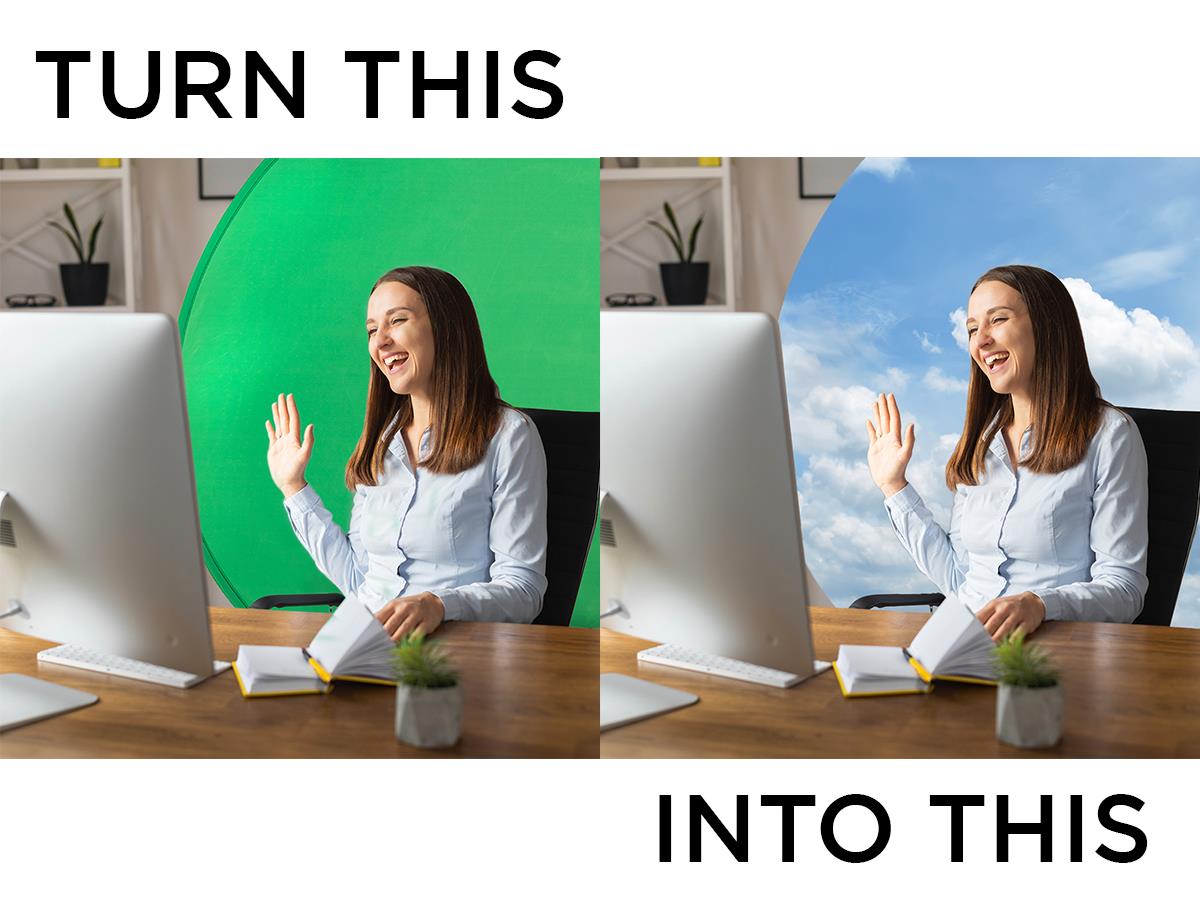 How to Clean the GearupGrn
Should your screen catch dirt or dust, there's a right way to clean it.
First, get a damp cloth and wipe green screen area until clean.
Let it sit open to dry before using again or placing back into bag.
How to Fold Backdrop.
Specification:
Material: Nylon/Polyester
Color:Green
Weight: 300g
Size: 110cm/43in
Packcage Include
1*portable green screen
1 x storage bag.
Tips:
 Because of shipping, the green screen might develop some wrinkles. However, it will smoothen out in the long run. If you need a smooth background fast, you can use a flat iron to fix the creases.
In the process of shooting product pictures, due to factors such as pixels and light, plus post-production, there's a certain difference between the picture and the actual object in terms of color and vision.