Baby's Safety Is Always in Check With SensoCub! This New and Improved Baby Monitor with Infrared Capacity, Built-in Lullaby, and Ultra-Clear Speaker and Microphone Provides an Efficient Way To Speak, See, and Monitor Your Baby When You're Away from Them!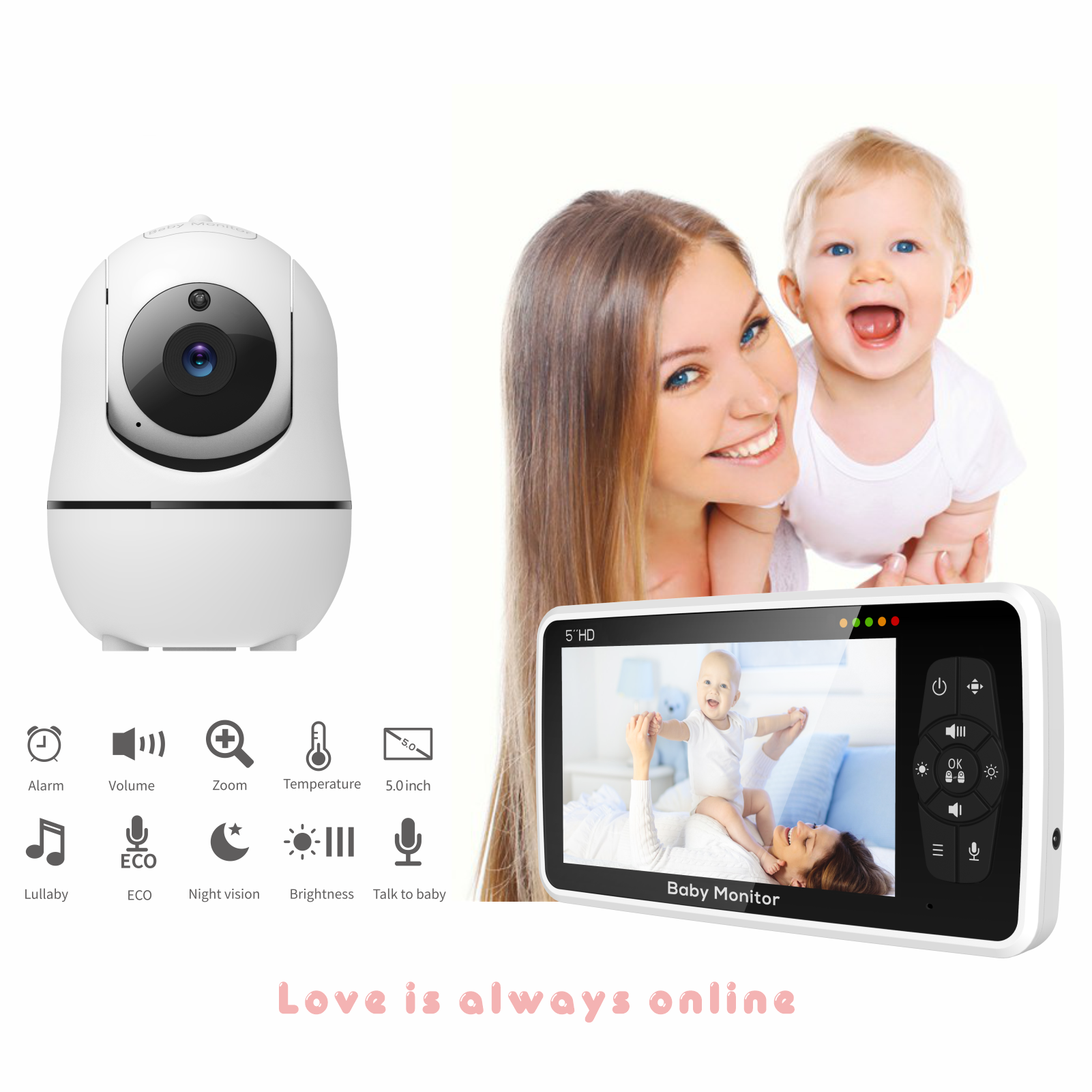 SensoCub - Your Baby's New Companion, and Your Trusted Device in Keeping Your Baby Monitored, Seen, and Heard! Features All The Topnotch Qualities You Need from a Baby Monitor!

Multitasking while ensuring your baby's safety is now made more efficient with the SensoCub baby monitor!
Are you constantly wondering how to have better time management because it seems all your time only goes to caring for your little one? You don't have to look far. The SensoCub is designed to help parents reclaim their time without compromising baby's safety and security.
Packed with features that serve as your eyes and ears in watching your baby, you can trust that the SensoCub can give you back your time, and your peace of mind!
Why Choose SensoCub Baby Monitor?
Here are some benefits you will be getting if you get the SensoCub baby monitor.
Enjoy a peaceful morning
Make breakfast in the kitchen and want to keep careful control over your baby while he is sleeping or playing in the nursery.
Whole-room monitoring and instant alerts extend your eyes and ears beyond the nursery, so don't worry.
Start your day peacefully instead of running around.
Achieve a balanced work life
As a new parent, it's easy to feel chaotic or anxious, especially when you have to work while taking care of your baby.
Get a SensoCub baby monitor, get a balanced work life.
Long transmission distance and instant sound alerts give you peace of mind when working in another room.
Have a good night of sleep
You need to keep an eye on your little one at night as he will suddenly wake up and cry in the middle of the night.
A baby monitor with clear automatic night vision is the perfect solution.
Have a good night of sleep. The monitor will inform you when needed.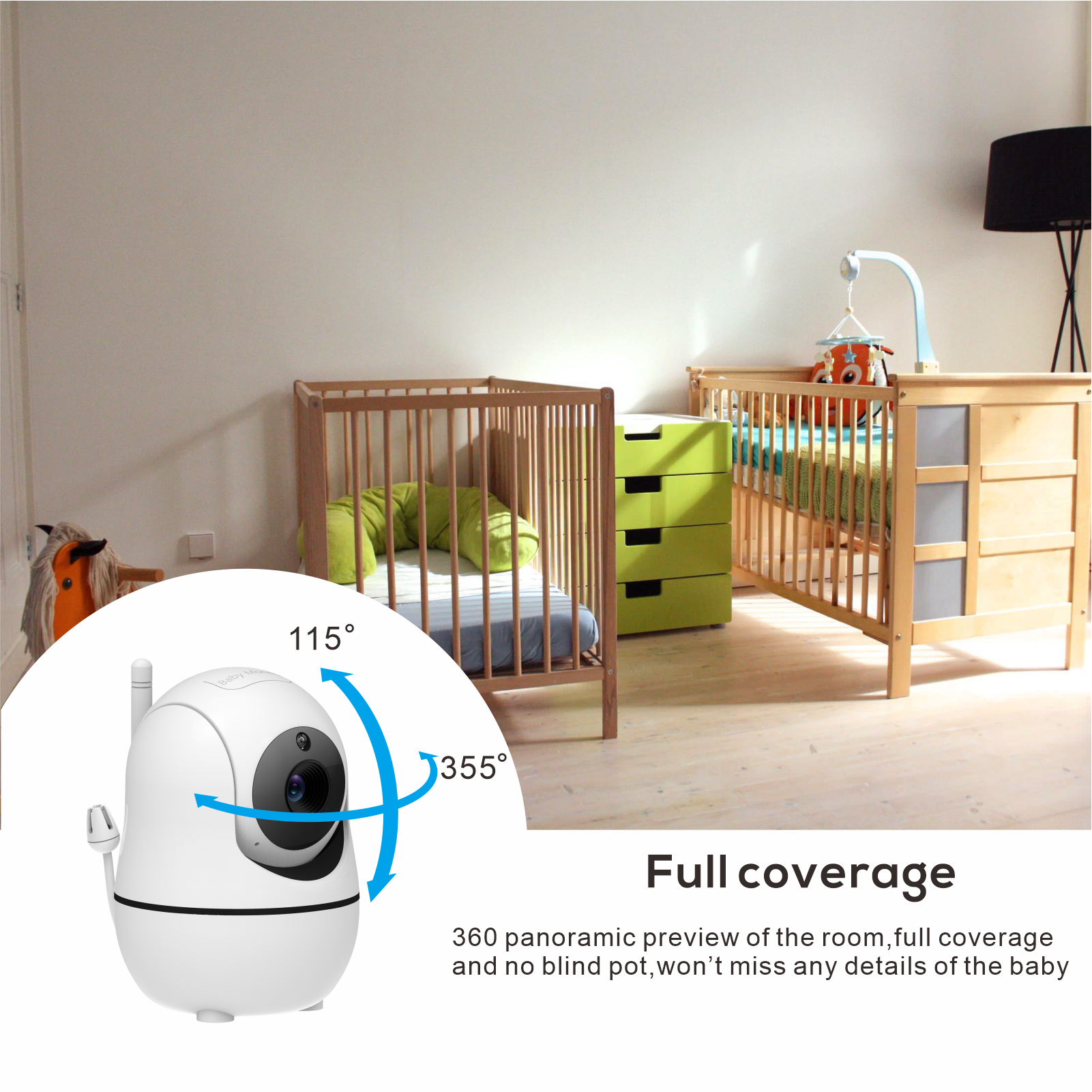 SensoCub Baby Monitor Features
Better, Wider Camera Coverage That Will Allow You To See Baby and the Room in Full View
You won't be missing any crucial detail about your baby even if you're in another room. The SensoCub now comes with a full coverage camera. The camera of the SensoCub supports 355-degree panoramic view that can scan the whole room area. The vertical view includes 150-degree views.
Built in Calming Lullabies That Will Prevent Baby From Getting Scared 
The SensoCub comes with eight cute lullabies to help soothe your demanding baby and make it easy to get to bedtime. The music provided are made to soothe your baby's anxiety of you being away.
With High-quality Microphone and Speaker That Allow You to Talk and Soothe Your Baby While You're Away
Sometimes, all the baby needs is to know that mom or dad hears them. The SensoCub comes with a crystal-clear microphone, and high-quality speaker that will convey your voice to your baby immediately. Sing lullabies, tell stories, and communicate with your baby even if you're in another room with the help of SensoCub!
Temperature Monitoring Feature to Tell You if The Room is Becoming Uncomfortable for Baby
The temperature monitoring feature assesses the nursery temperature in real time throughout the day. The SensoCub will notify you when the temperature is higher or lower than the settings so you can adjust it for baby's comfort.
Long-lasting Baby Monitor with 4,000 mAH that Can Work from The Wee Hours of Night Until the Morning
The SensoCub comes with a Built-in 4,000mAh rechargeable battery that makes 22-hour monitoring possible. Check your baby anytime with ease. If the screen is on for a whole day, it can last up to 8 hours.
Stable Connectivity with Full Home Coverage.
Get a clear, stable live stream from anywhere in your home - such as your living room, kitchen or laundry room - with wireless range coverage of up to 1,000ft.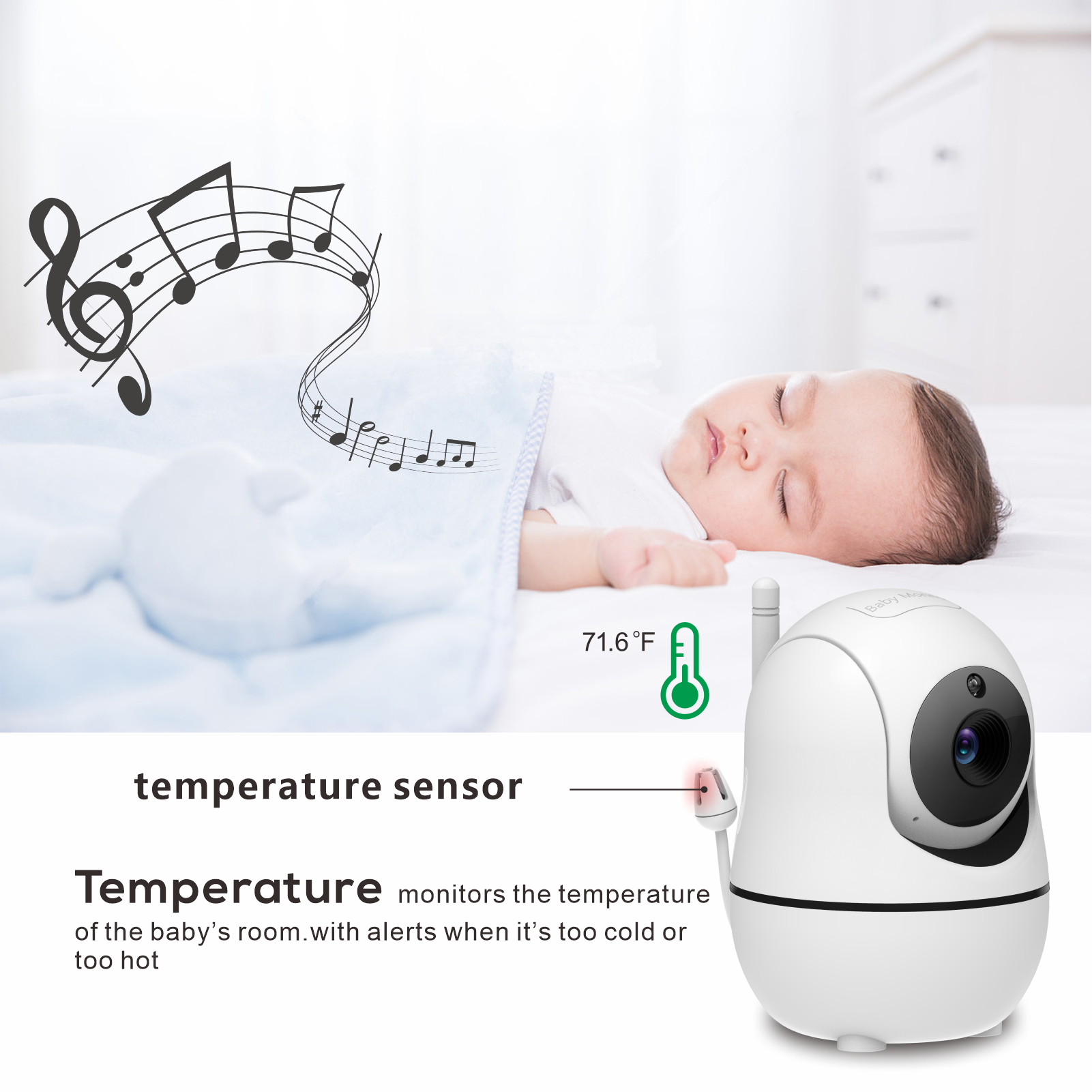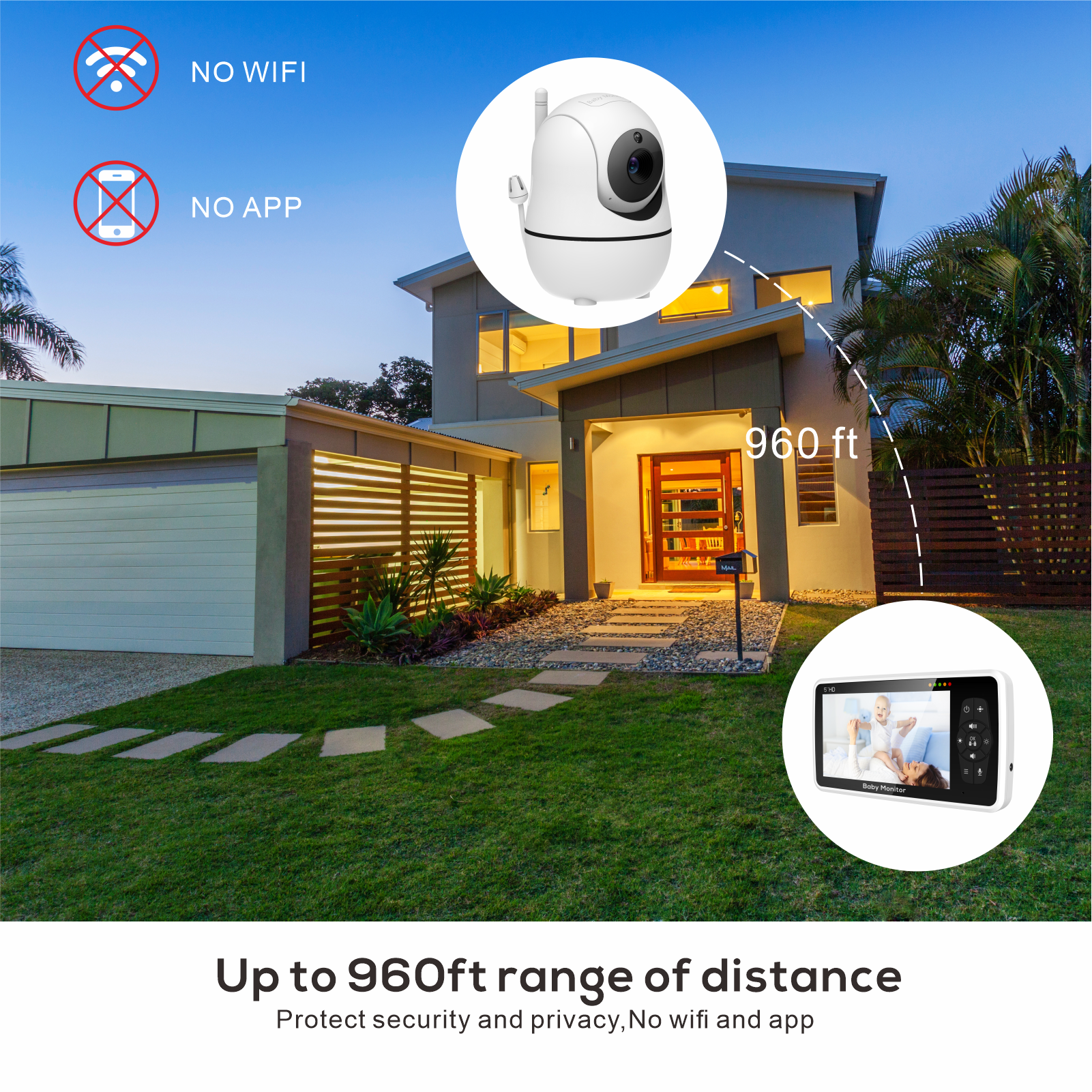 Specification
Frequency: 2400-2483.5 MHz
TFT LCD screen: 5" HD 720P
Effective Pixels: 320x240
Demodulation Mode: GFS
Frame rate: up to 25 fps
Power Adapter: Input: 100-240 V, 50/60Hz; Output: 5 V, 600 mA;
Built-in lithium-ion battery: 4000mAh
Standby time: up to 15 H in eco mode
Transmission power: 18+/-1dBm
Current consumption: 100 mA
Display color: full color;
Working range: up to 300M
Operating temperature: 0 ~ 40°C
Humidity: 5-90% RH
Size: 22.2*18.1*9.7CM
Weight: 0.766KG
What in the Box?
1 X Baby Monitor
1 X 5 inch Remote Display Control
1 X User Manual
2 X Power Adapter
1 X Mount Kit