Your Extra Pair of Eyes to Watch After Baby When You're Not in The Room. The Baby Monitor Complete with HD Camera, An Intercom, Lullaby Option, and Alarms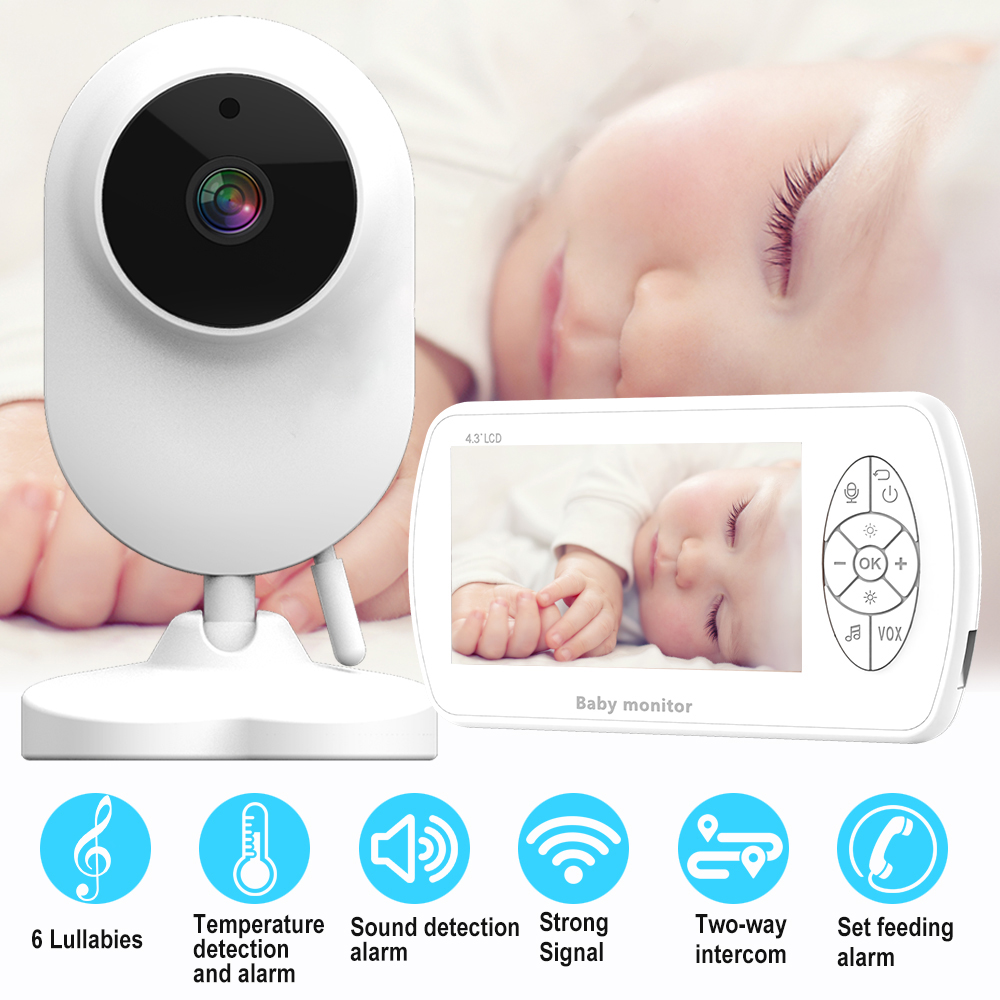 Keeping the Baby Safe Even if You're Not in the Same Room Is Now Made Possible with High Definition Camera, a Crystal Clear Intercom, And Strong Signals That Will Help You See How Baby is Doing in Real Time
Parents, taking care of a baby can occupy a lot in your schedule.
We hear you - you want a tool to help you keep an eye on your child without having to let go of other tasks, or to do things that also need your attention.
The good news: there's CuddleViu, an advanced baby monitor that helps you see, hear, and monitor you're little one while you're away in the room.
Complete with high-quality camera, improved audio quality, strong signals, and an intercom that gets your voice across, the CuddleViu is a device you can trust to assure you that baby is safe.
CuddleViu Baby Monitor Features
The Device Comes with High Quality Audio To Help You Hear What Your Child Needs
The CuddleViu comes with a top quality speaker that will allow you to instantly hear your baby's request for you and your attention. You can set the volume on high so you won't miss any sound coming from the room where your baby is staying.
CuddleViu is Equipped with a Powerful Microphone So You Can Talk to Your Baby While You're in Another Room
Worried that your baby might feel anxious without hearing your voice? The CuddleViu's microphone allows you to talk to your baby in real time through the audio baby monitor to soothe your baby's emotions.
The microphone allows you to talk to your child while you're doing other tasks like exercising, cleaning the house, cooking, working, or taking a break.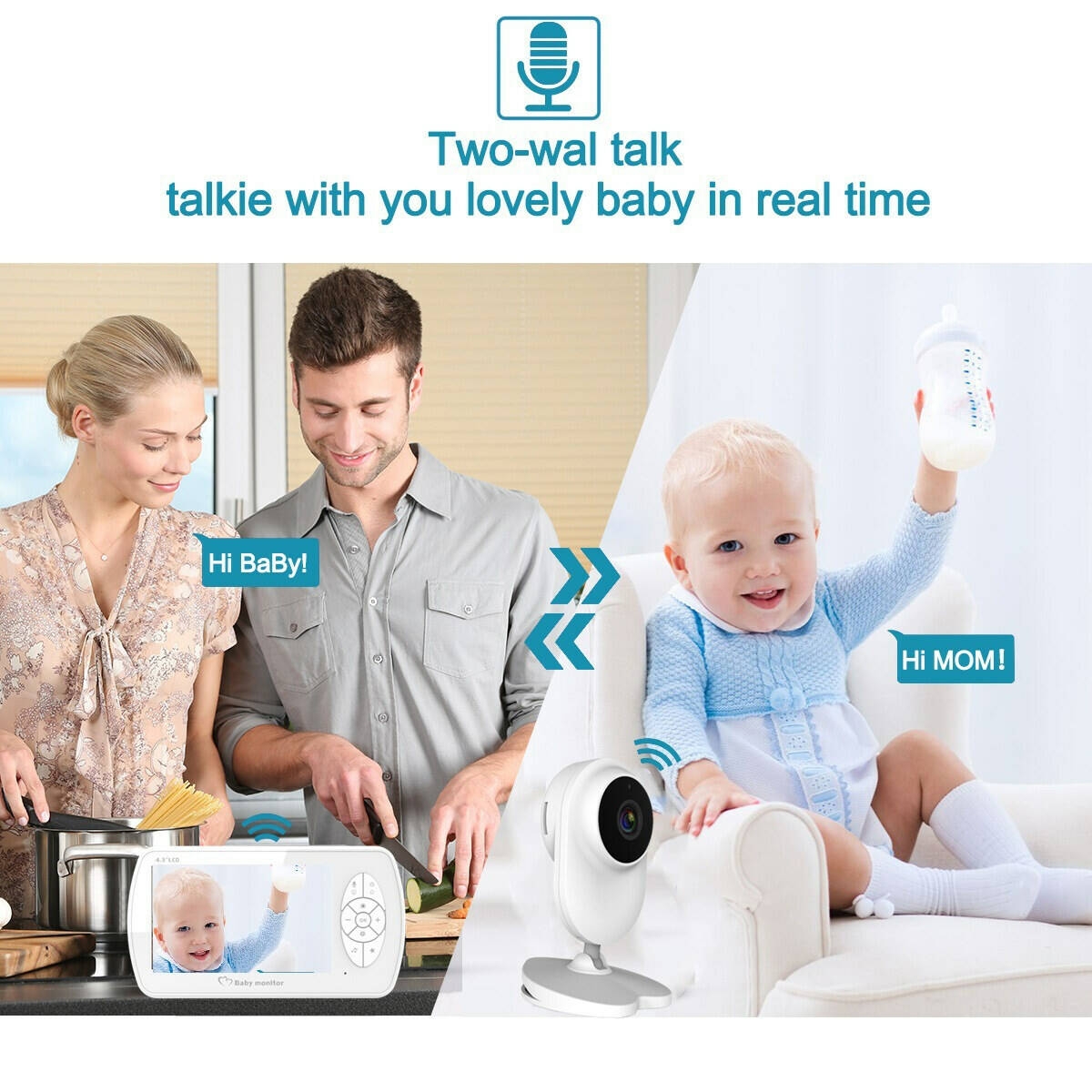 Strong Signals So You Can Get Real-time, Uninterrupted Updates on Your Baby
The CuddleViu comes with a design that promotes strong signals so you can get smooth-flowing, less-choppy updates of your baby. No more crackling, unclear souds to deal with because CuddleViu will deliver the clearest details to you even if you're 15 feet away.
The Baby Monitor with Night and Day Vision So You Won't Miss Any Detail
Equipped with infrared lights and a sensor, the CuddleViu baby video camera automatically turns into black and white night vision when it detects low light. I know you miss your baby all the time, Kidsneed baby monitor with camera and night vision helps you see your sweet baby at night.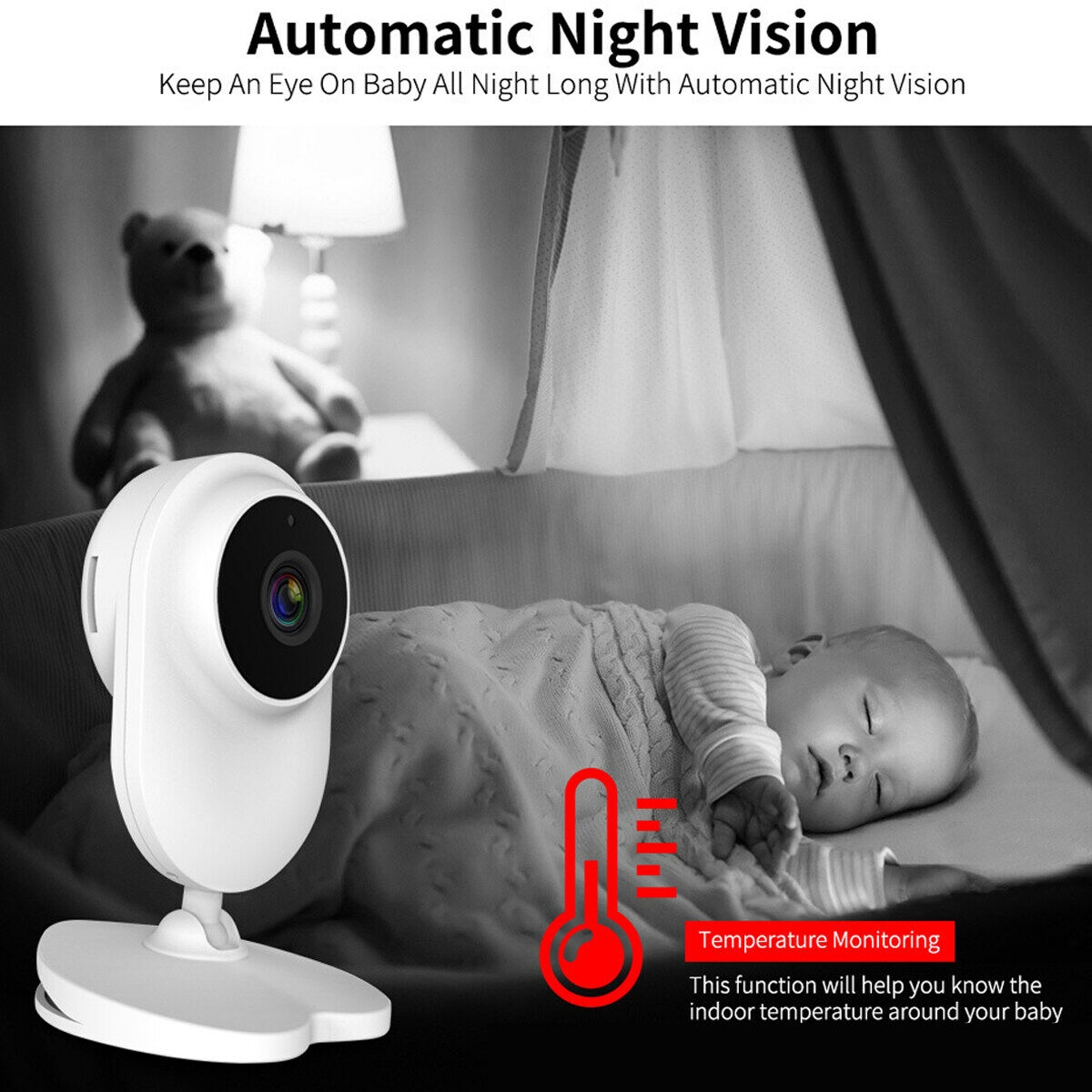 The CuddleViu Now Comes with 6 Built-in Lullabies to Encourage Baby to Relax and Sleep
The baby monitor has 6 fascinating lullabies built in. Preset lullabies with soothing rhythms, which can be played via remote control from the parent unit to help babies relax and fall asleep.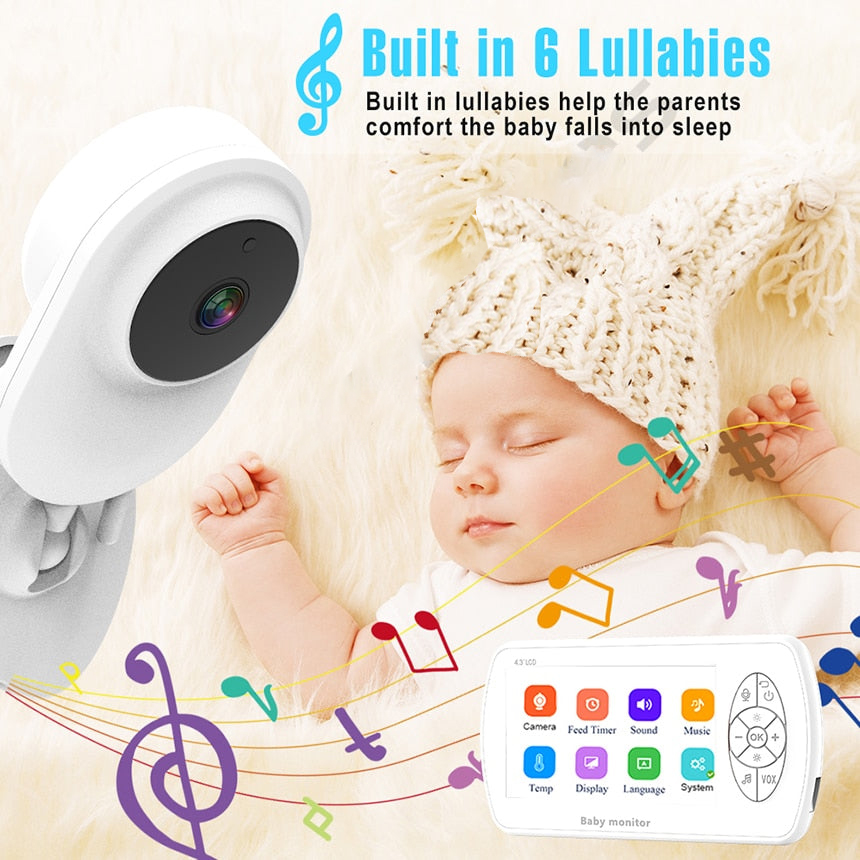 Long transmission range that helps you monitor baby even if you're in a different room.
Enhanced transmission range up to 960ft No matter you are in the next room, downstairs kitchen or outside patio, you can always get the stable video.
What in the box?
1 X Baby Monitor
1 X 4.3 inch Remote Display Control
1 X User Manual
2 X Power Adapter
1 X Mount Kit