Hear, See and Monitor Your Baby Even if You're Not in the Same Place or Room with the AmmyBibi Baby Monitor with HD Camera with Night Vision, Clear Microphone and Speakers for Intercom, and Long-Lasting Battery
Parents, we see you. You want to ensure your baby is safe round-the-clock. There's just one issue - sometimes, you no longer get anything done because you need to keep an eye on baby. When you lose sight of your kid, you immediately go to panic mode, you lose focus of other things that need your attention.
You don't have to give up your other tasks and just stay glued guarding your baby. With the AmmyBibi, you can still keep your baby safe even while you're exercising, cooking, cleaning the house, or doing some studying.
AmmyBaby Features
A lightweight, handy, portable baby monitor you can move from one place to another. The 2.4-inch LCD color screen baby monitor perfectly fits your pocket so you can use it in multiple areas of your home.
The improved night vision feature gives you clearer vision of what your baby is doing, even at night. The device's design focuses on an infrared light source emission point. This night vision design reduces the interference to the baby's night sleep, and vividly display the baby's sleep state.
Clearer microphone and sound output allows you to hear and talk to your baby more effectively. The baby monitor adopts 2.4 GHz FHSS wireless transmission technology that delivers seamless connection with advanced high-sensitive microphone and speaker for clear two-way audio talk, allowing you to talk back promptly
The baby monitor includes additional features that soothe, comfort, and keep baby safe. The AmmyBaby comes wtih a lullaby function to comfort them, a temperature sensor to let you know when the room's uncomfortable, and an alarm clock function useufl during feedings.
Easy to install everywhere. The plug and play, manual 360-degree free rotation camera, can be installed on the wall or other places to monitor the baby's condition.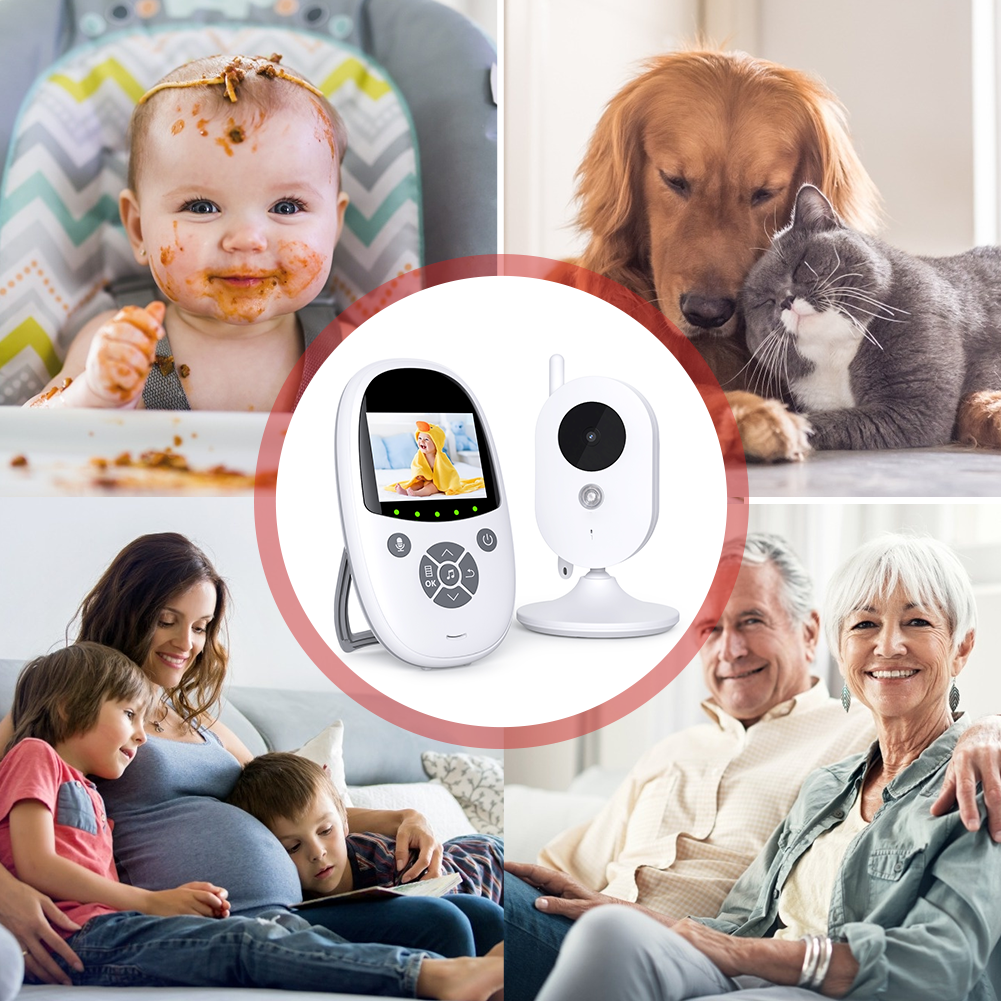 Movable and Portable Unit
You can take the portable parent unit with you within the range of monitoring, allowing you to hear, see or talk to your baby at any time.
Two Way Talk Back Function
When your baby is under uncomfortable or crying, you can comfort him or her with the sound of your own voice by using the two-way talk back function.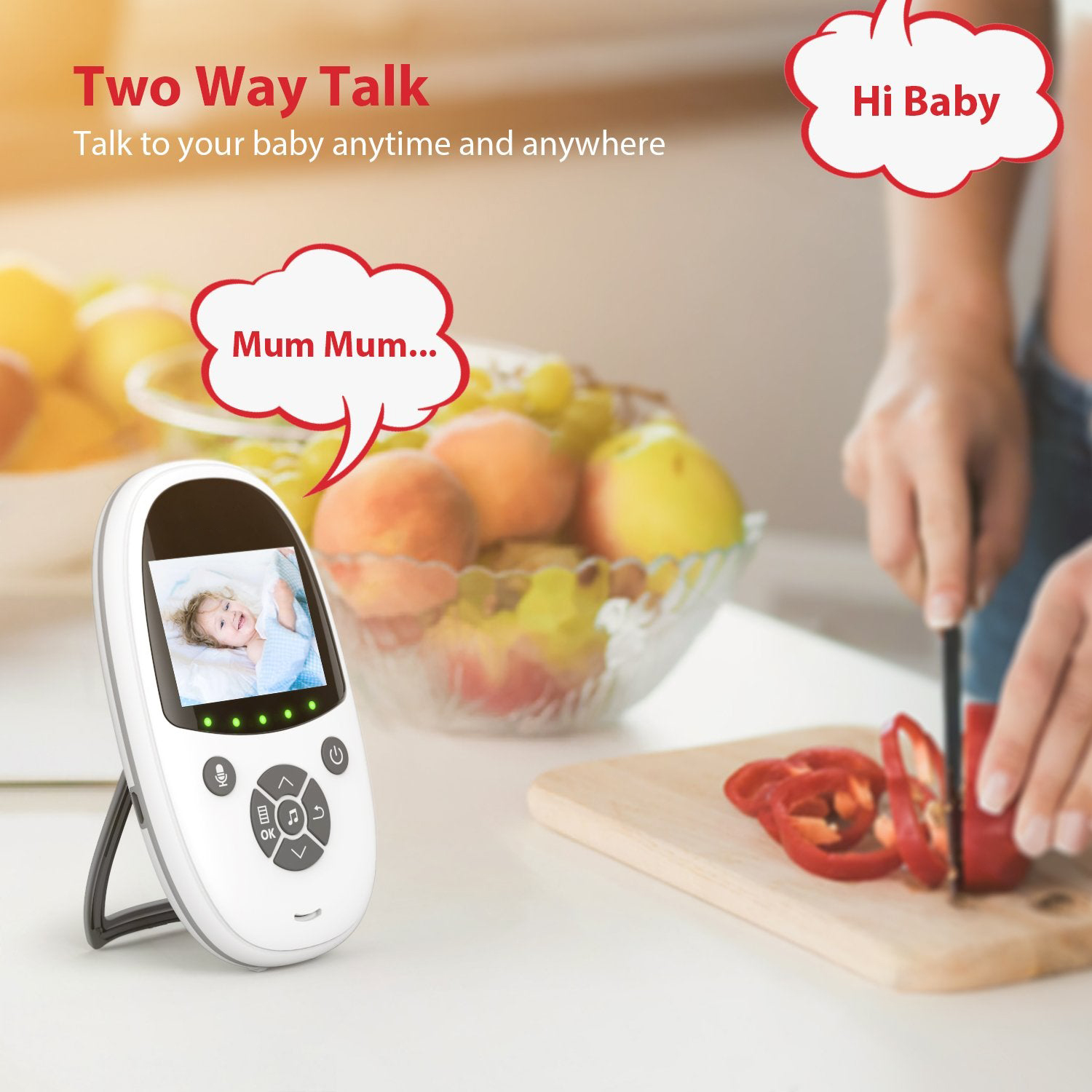 Auto Infrared Night Vision Function
Knowing your baby good or not in the night, even in the darkness.
Temperature Monitoring Function
Smart monitoring the temperature allows you to create a safe and comfortable environment for your baby.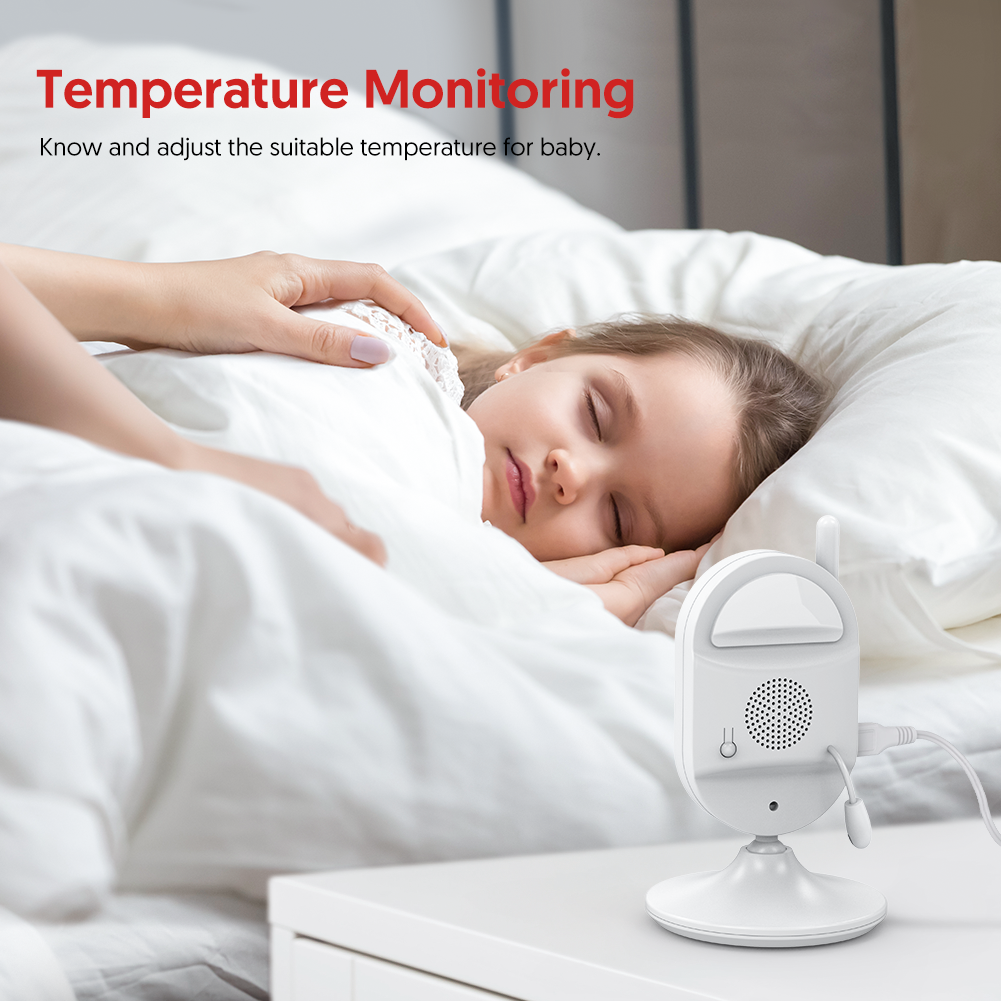 VOX/ECO Mode
The screen will auto wake up to remind you that your baby is uncomfortable, while in other time will stay in black screen. So it extends the time of working to some degree.
Specification
Screen Size: 2.4 inch
Resolution (Display):320*240
Battery Capacity:750mAh
Transmission Distance (Open Area):100 feet
Intercom mode: two-way intercom
Music: Built-in about 3 minutes of chord music
Night vision: infrared night vision about 5 meters
Detection method: voice control power saving mode
Detection: Display indoor temperature
Packcage Include
1*baby monitor
1 * Remote Display Control