Get An Upfront Security Arrangement Bundled In A Compact Camera.
It used to be that making security arrangements for the home was an expensive ordeal. Think of modifications such as drilling and the installation of many wires, and you may think that guaranteeing better safety for you and your loved ones is out of reach. But not with the PorchSECURE Peephole Camera. Just install it on a regular peephole, and you'll get a bundle of high-definition security that captures all the activity by your front door, day or night.
About This Item
EASY TO INSTALL & USE: Bundled with all the parts you need for easy installation. No extra purchases required. To begin using, just short press to turn it on, and long press to turn it off.  You can even replace the battery without dismantling the camera or the peephole.
LONG LASTING BATTERY LIFE: Designed to have a long-lasting battery life. Just place 4 AAA batteries (not included) and have it monitor your front door 24/7.
CLEAR PICTURE: Comes with a 3.5-inch LCD color screen that ensures clear picture display.
DISCREET DESIGN WITH A WIDE VIEW ANGLE: Made to look similar to regular peepholes, helping you guard the front door with greater discretion and ease. It can also view up to a 130º angle, providing a wider range of vision.
CAN FIT ANY DOOR PEEPHOLE: Can fit a Door Hole Range of: 14-28mm; and Door Thickness Range of: 40-100mm
See Who's At The Door More Clearly With its LCD HD Screen.
Protect your home and your loved ones day and night with the help of its 3.5 inches LCD Color Display Screen, giving you a smooth HD view of what's by your front door at a wider 130º angle.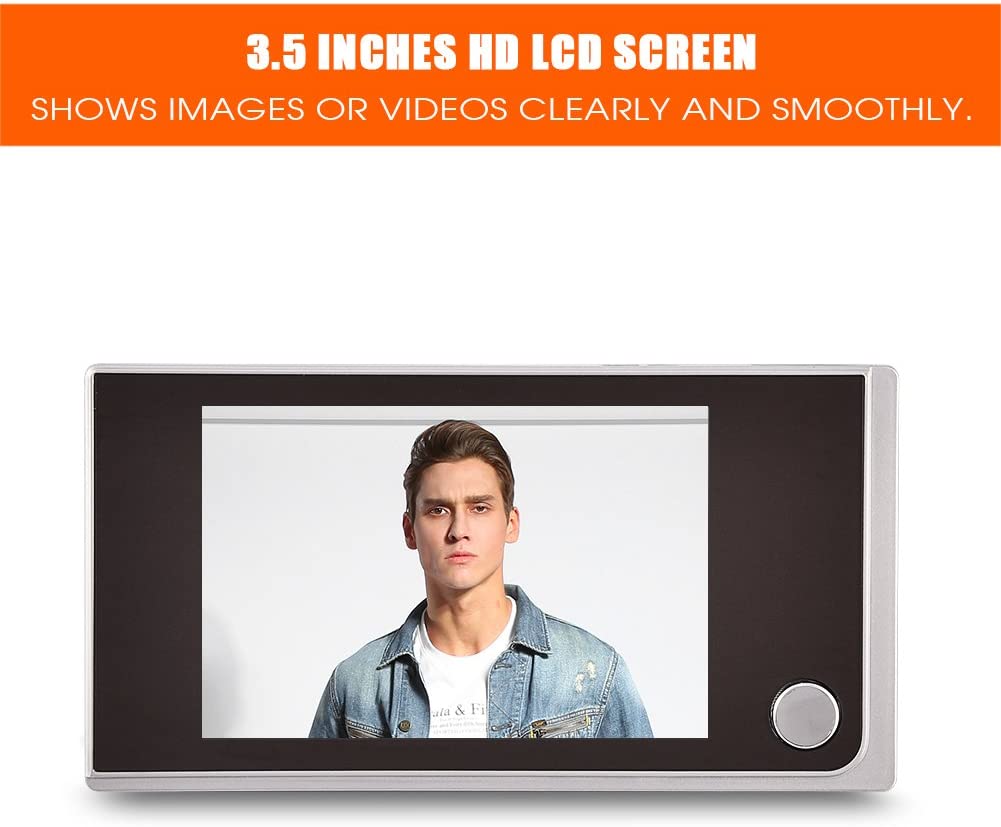 How to Install?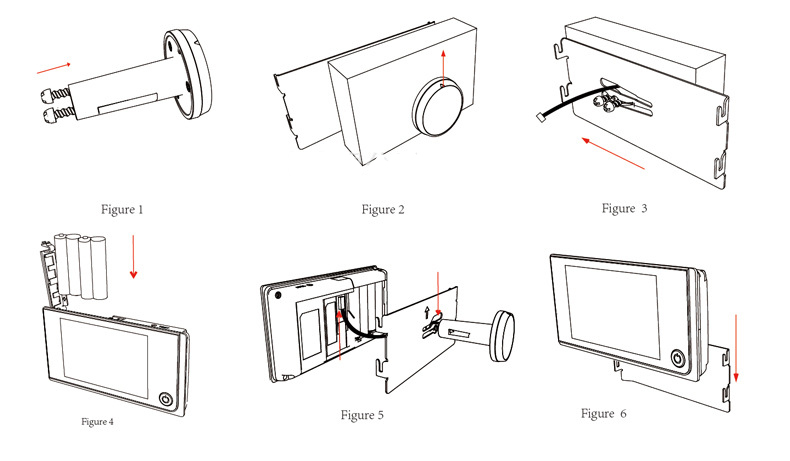 Specifications:
Material: Zinc Alloy
Type: Digital doorbell
LCD screen: 3.5 inches
Power supply: 4 pcs. AAA batteries (not included)
Door Hole Range: 14-28mm
Door thickness range: 40-100mm
Includes:
1 x Outdoor Unit
1 x Inner Unit
1 x Screw Pack
1 X Hanging Board
1 X Manual