Better, More Professional Sounds - Now Made More Accessible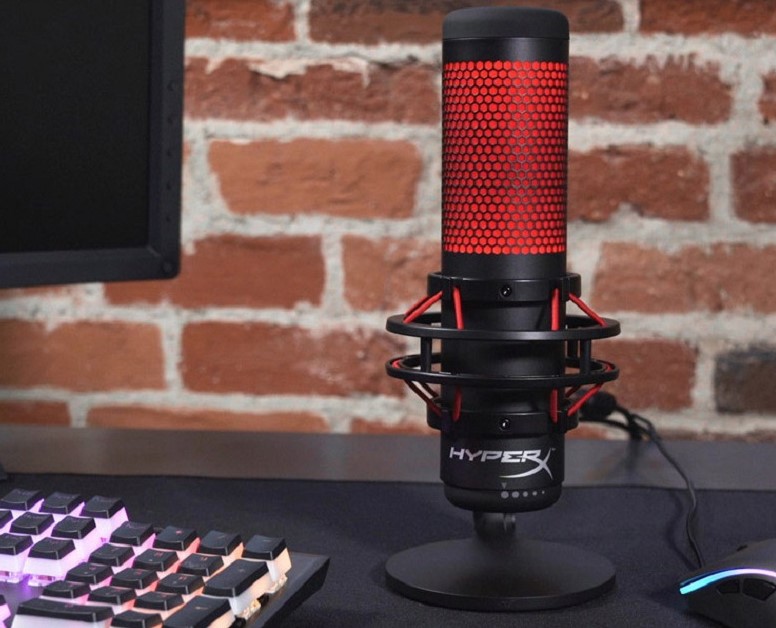 Do you need all the microphone wires and other gizmos to create quality sound input?
The OzzoTune comes trotting in to tell you that even with a plug-and-play USB microphone, you can get those head-turning sounds with a professional touch.
Dubbed as the "easiest professional condenser in the market," the OzzoTune is quickly becoming the top choice of gamers, podcasters, vloggers, and streamers who want the best sound quality without all those complicated set-ups!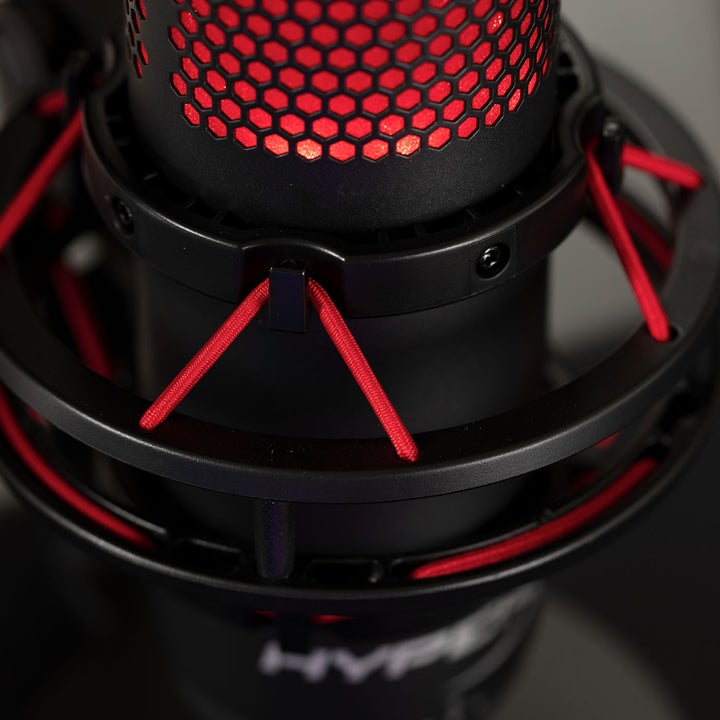 OzzoTune Features
Plug-and-play condenser microphone that doesn't need a complex set-up. Looking for a condenser microphone that won't call for meters of wires, and complicated set-up? You can count on the OzzoTune to deliver professional results without needing you to go through the hassle.
Includes 4 directional patterns for sound variety. If you want to produce various sound styles for different needs, the OzzoTune can help you. The microphone comes with Cardioid, Bidirectional, Omnidirectional and Stereo polar patterns you can choose from.
Comes with a gain control knob to help you get the desired sound quality. Adjusting the sensitivity of the sound pick-up can easily be done with the use of the gain control knob.
Frequency response range at 20Hz - 20kHz. The microphone is highly sensitive and prompt enough to pick out sounds everywhere.
Comes with an anti-vibration shock mount. No more humming, buzzing sound!
Includes a built-in pop filter for better sound input. The condenser microphone does need an additional pop filter as it already includes one inside.
Compatible with Macbooks and Laptops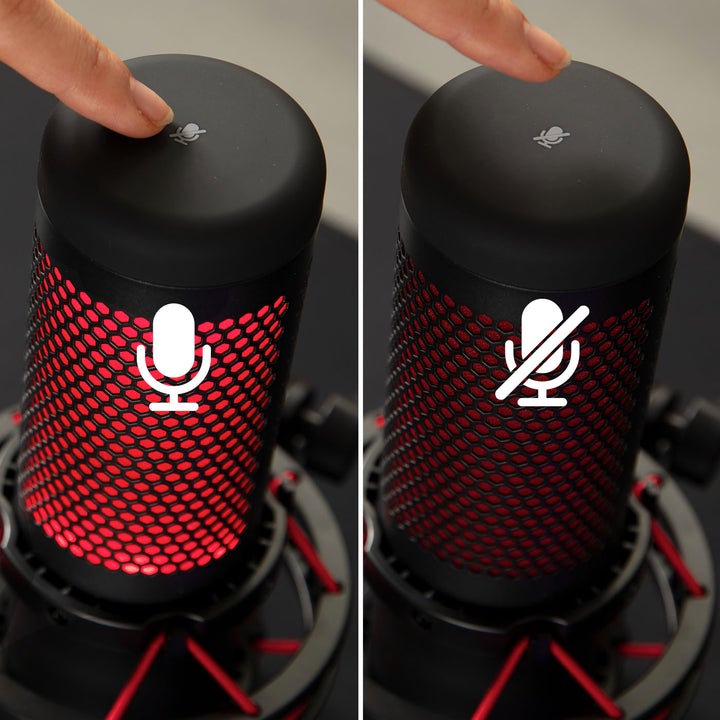 Mic mount adapter included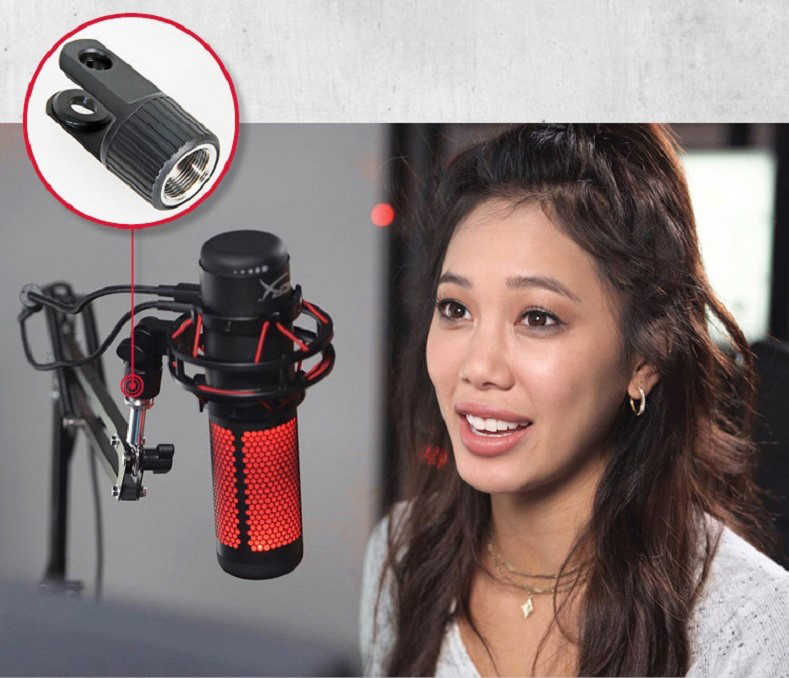 Four selectable polar patterns
Choose between four polar patterns (stereo, omnidirectional, cardioid, bidirectional) to optimize your broadcast setup and keep the focus on the sounds you want to be heard.
Convenient gain control
Easily adjust your mic sensitivity by turning the dial at the bottom of the QuadCast.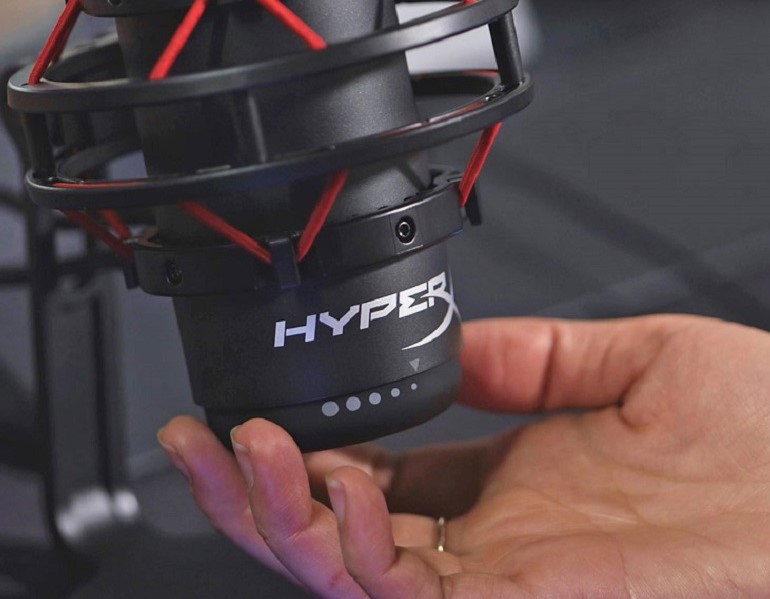 Built-in pop filter
The internal pop filter will help smooth out some of those pesky percussive noises that periodically punctuate your speech.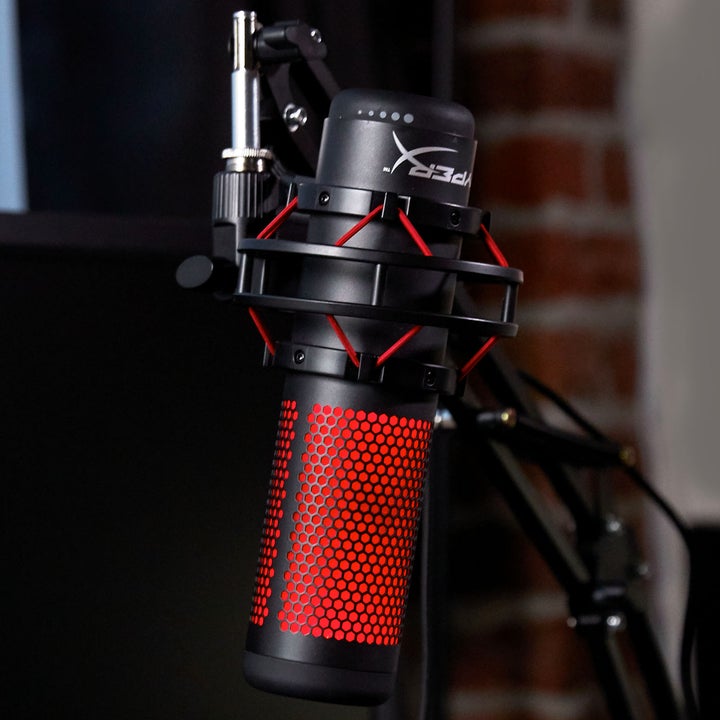 Monitor mic input through the headphone jack
Ensure that you're sounding the way you want by monitoring your sound with the 3.5mm headphone jack.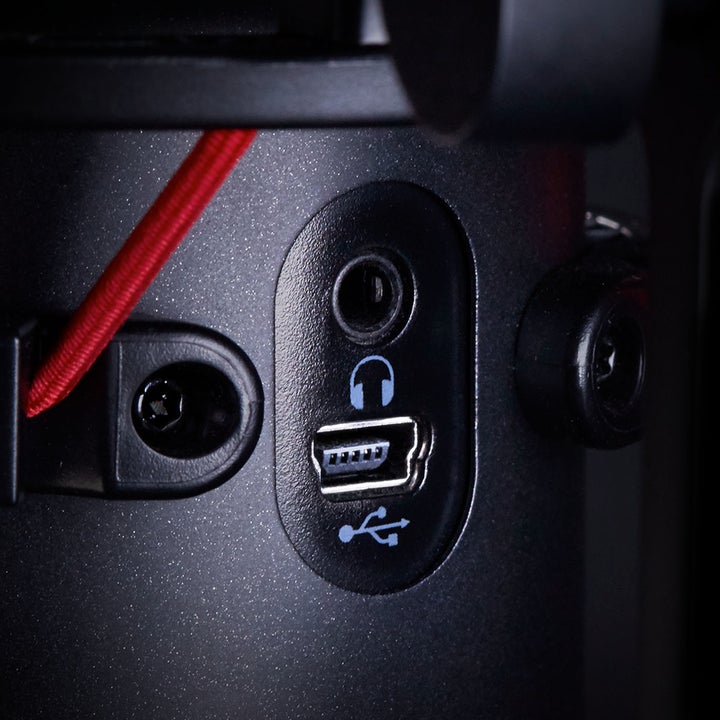 Specifications
Brand: HyperX
Color: Black
Connector Type: USB
Polar Pattern: Cardioid, Bidirectional, Omnidirectional and Stereo
What's Included in the Box?
Condenser Microphone
USB Cable
Bracket Adapter