Let Your Voice be Heard, The Clearest Way Possible!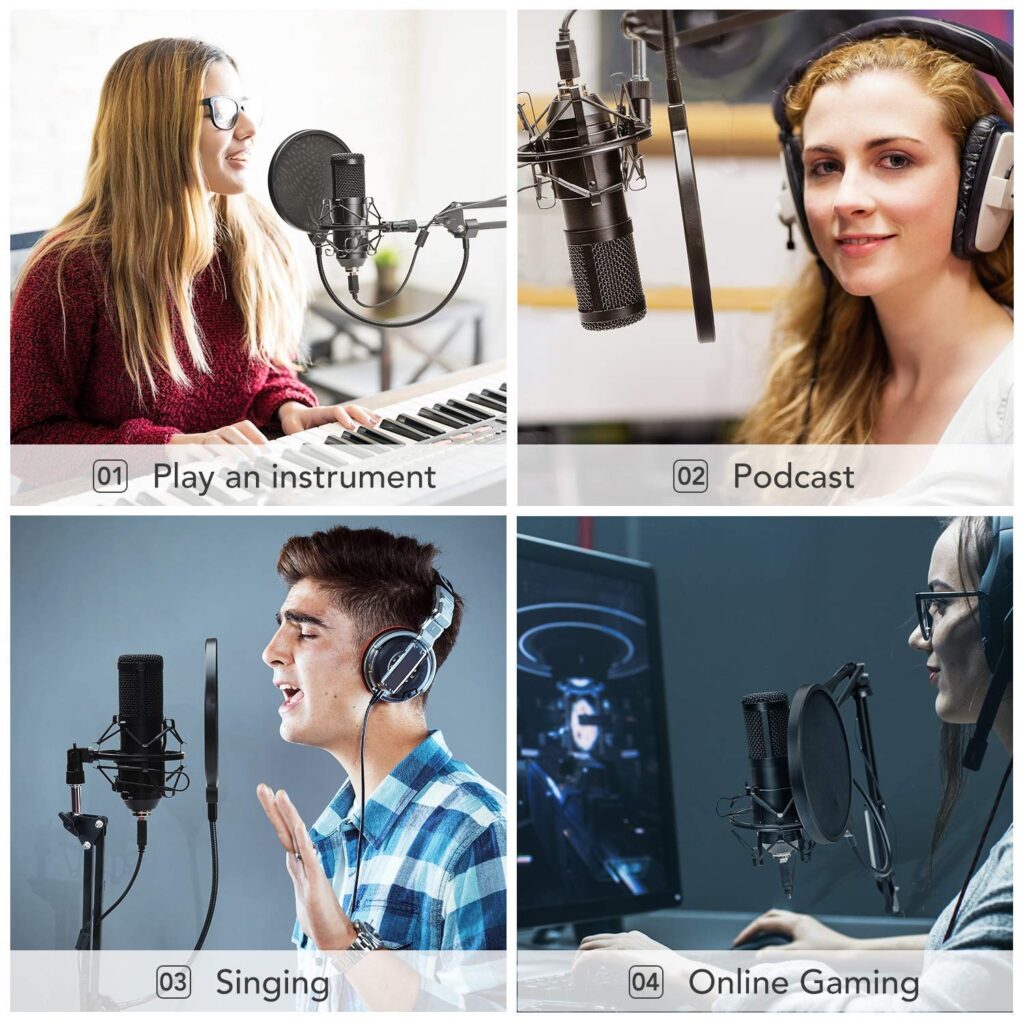 Are you a content creator that wants to elevate your videos, podcasts, and streams?
If you're someone who distribute content on the digital marketing space, you understand how critical it is to bring the soul back to your sounds. To win the "like-know-trust" game with your audience, your sound should be topnotch. Having a professional condenser microphone and a home studio set up can triple the results you want for your content.
But wait, there's a little hurdle - your budget.
Most home studio sets require you to slash out a ton of money. Fortunately, the AlphaVerb is here. This condenser microphone and home studio set for vloggers, podcasters, musicians, and gamers is an affordable option for those who want to elevate the quality of their sound input!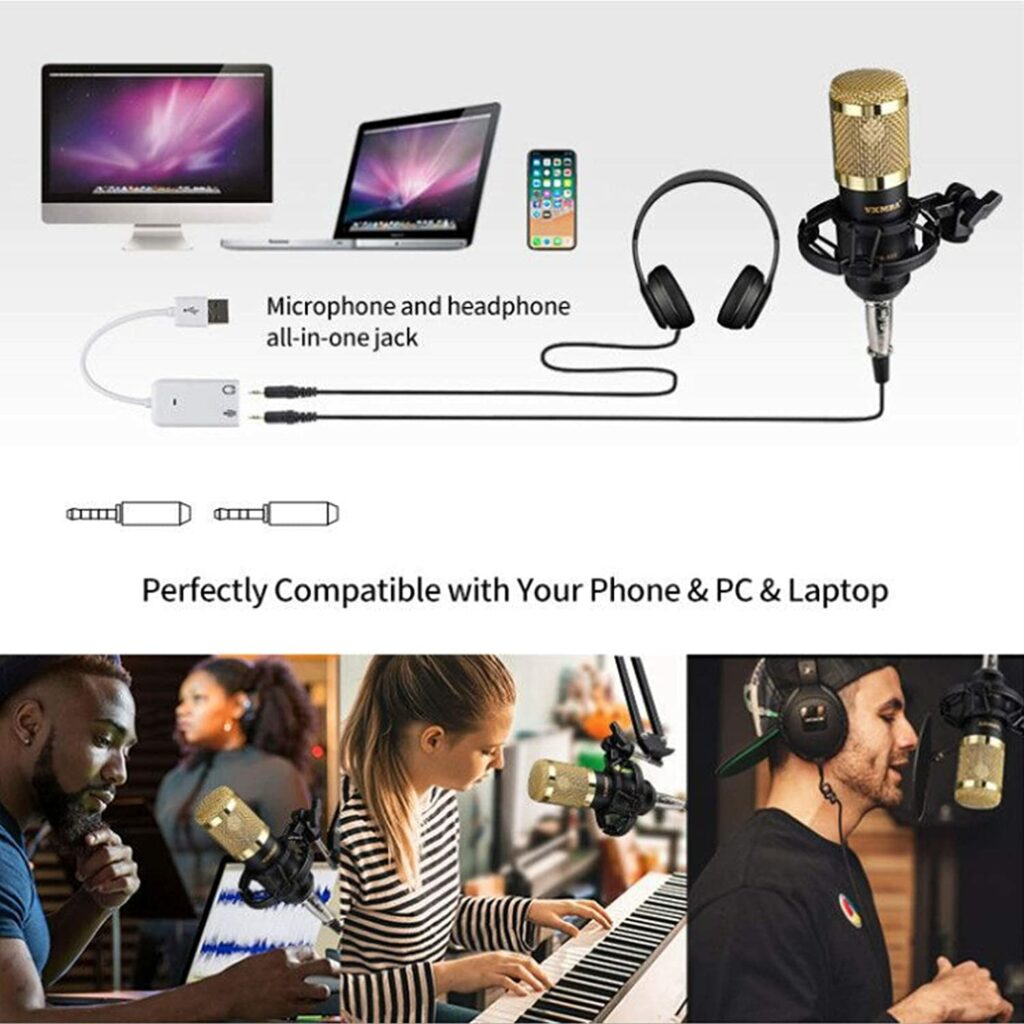 Why Choose AlphaVerb? 
The best pick for those who want to start their home studio. The AlphaVerb is an all-in-one home studio kit which includes condenser microphone, suspension scissor arm, metal shock mount, double-layer pop filter, windscreen and XLR to XLR cable, which is easy to install and use.
The starter-kit that comes with professional features. Apart from its affordability, the AlphaVerb will also surprise you with its pro features. It has plated membrane to facilitate a wide-ranging frequency response, a high sensitivity in picking up sound, and a fast transient response.
The condenser microphone kit designed with noise cancellation capacity. The AlphaVerb condenser microphone comes with a noise-cancelling design that ensures the clearest, highest quality of sound input. The pop filter also improves the way the microphone picks up the sound.
The versatile home studio kit for all types of creators. Beginners and pros will benefit from the AlphaVerb. Great for vloggers, podcasters, Youtubers, streamers, and gamers!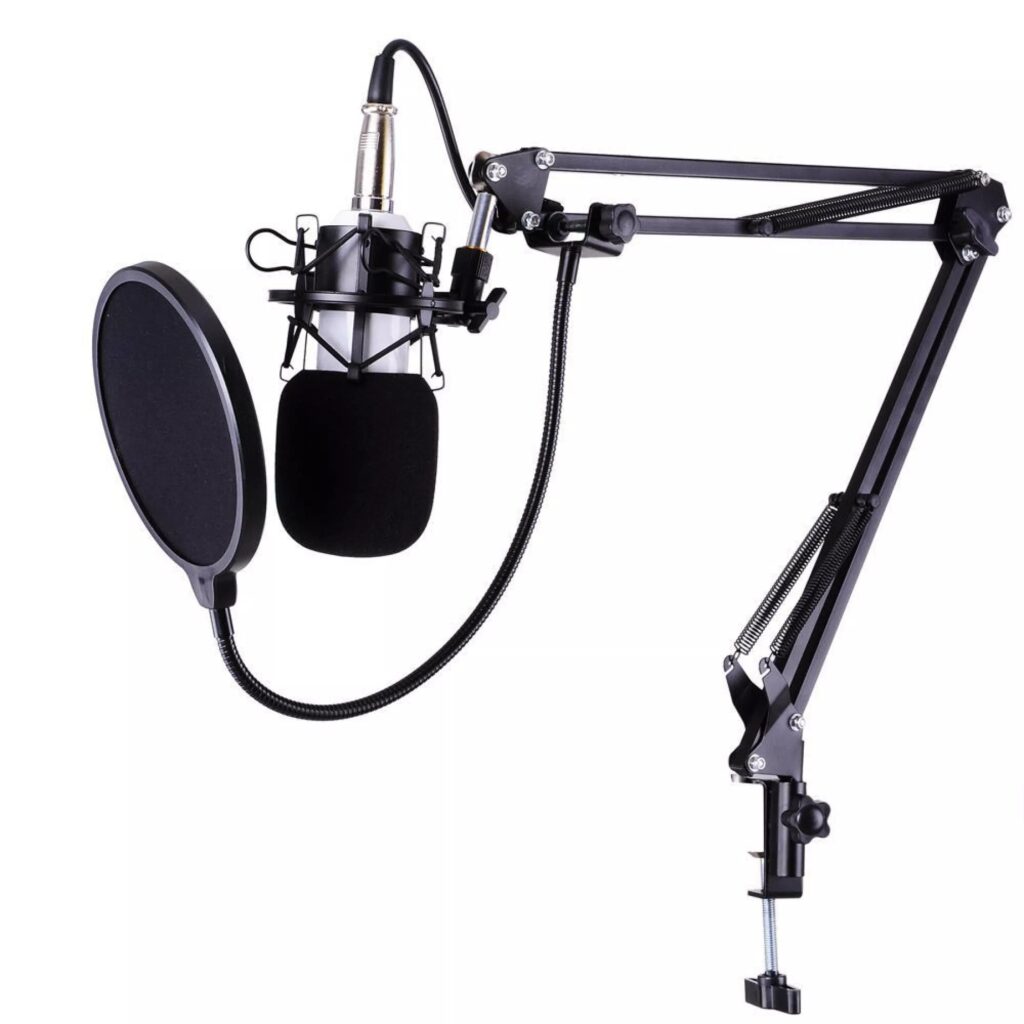 AlphaVerb Features
🎙️ The home-studio kit that delivers professional results! You can get smooth, natural sound quality at home and in your office with the AlphaVerb. This innovative condenser microphone delivers consistent high performance and impressive sound sensitivity.
🎙️Quality condenser microphone that elevates the quality of your sounds. Inside the AlphaVerb achieves a frequency response from 20Hz-20kHz, a high sensitivity rate of (-34dB ± 3dB (0dB = 1V/Pa @ 1kHz)) and a fast-transient response. These features ensure the sound input is crystal clear.
🎙️Features a cardioid polar pattern that works like a beast in cancelling sounds. This plus the pop filter is designed to cancel noise from surroundings, making a clearer and more real sound.
🎙️Includes a durable arm set for all types of set up. This durable, portable arm set that comes with the condenser microphone kit is made to last. It's also very versatile - you can use it for a sit-down set up, or if you want an elevated position. This is 100% foldable, thus, it's also great for traveling!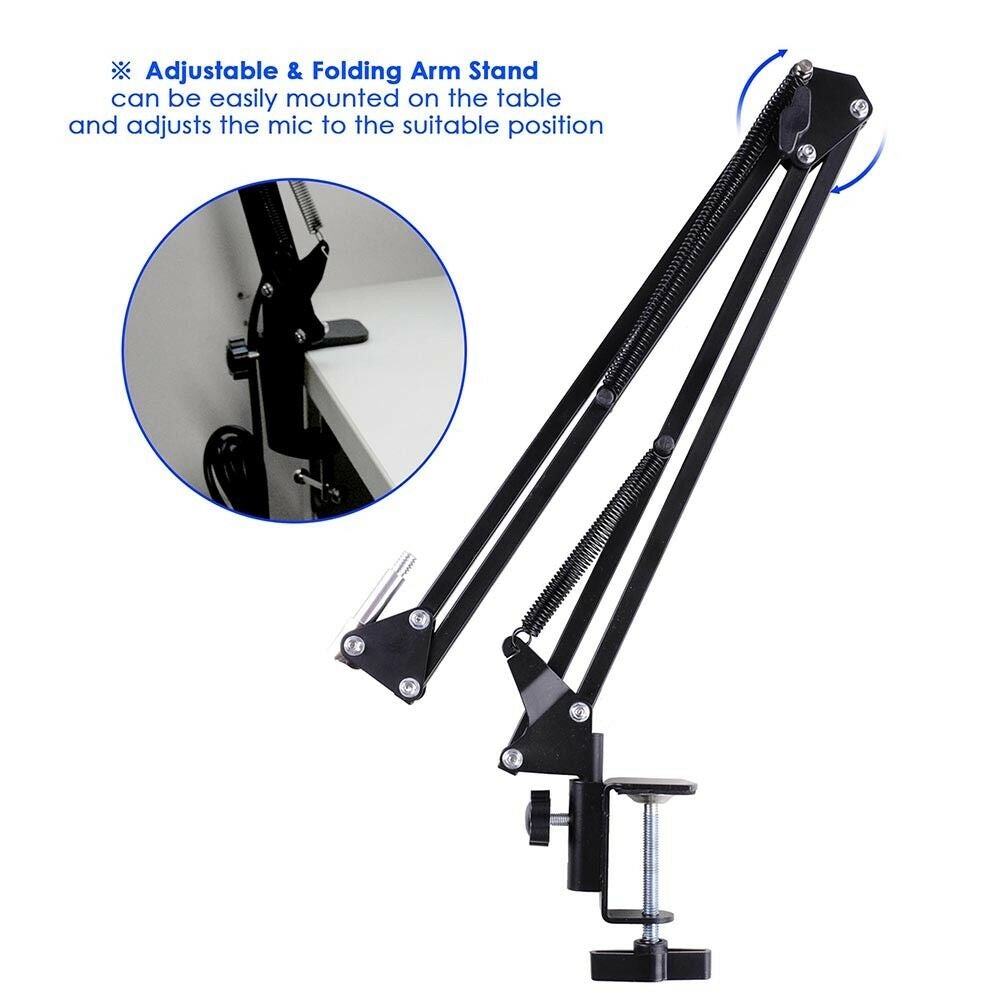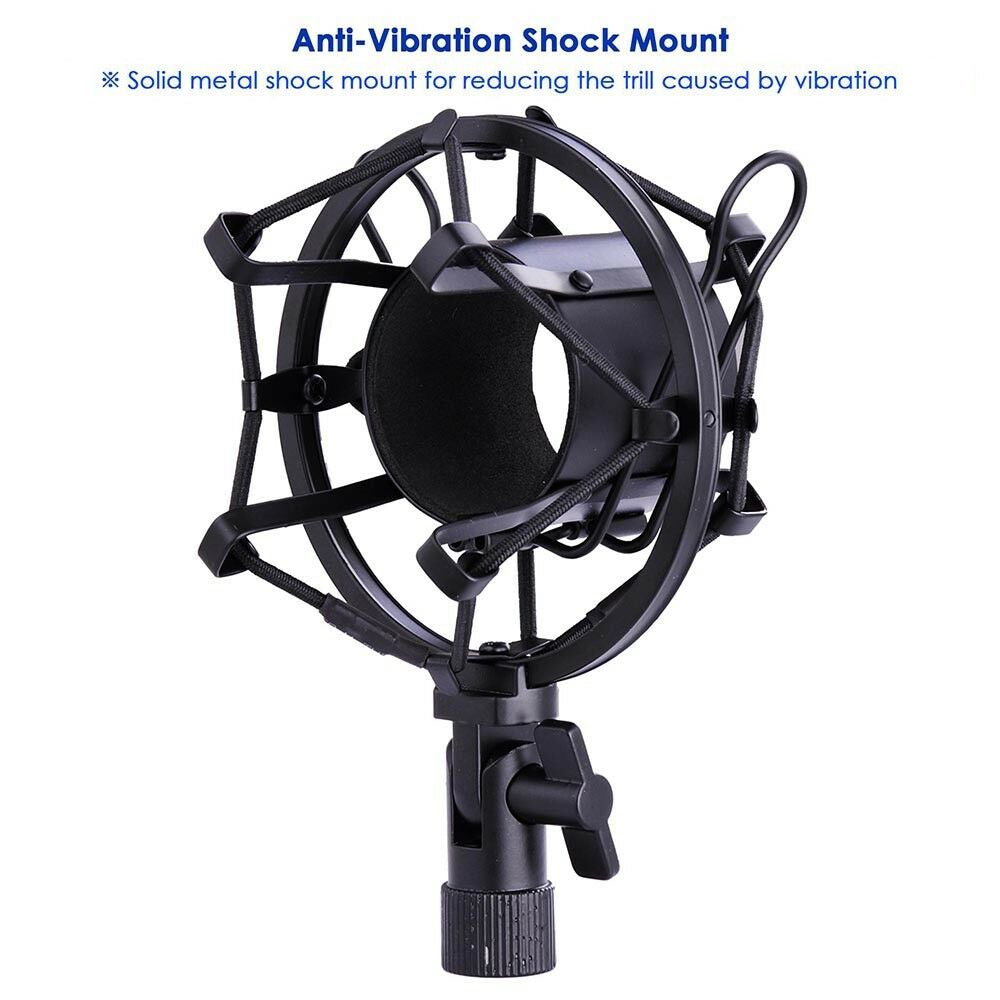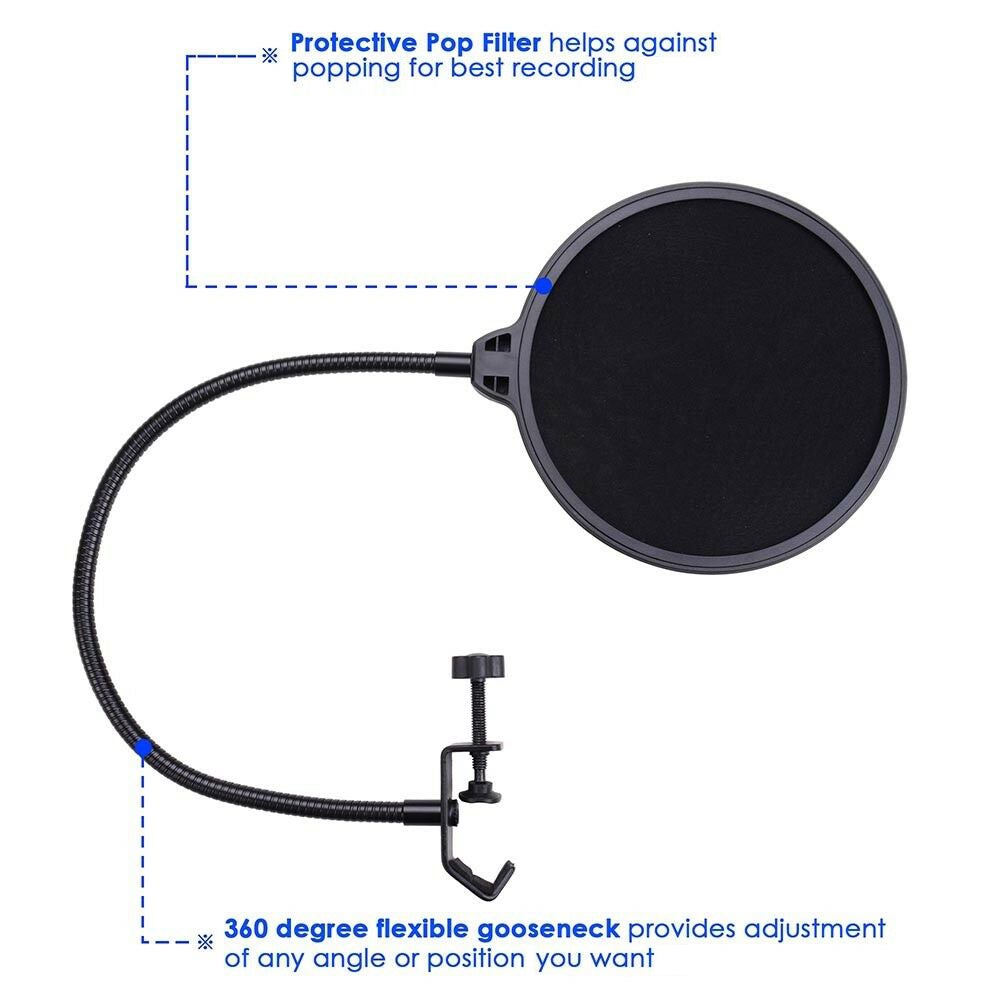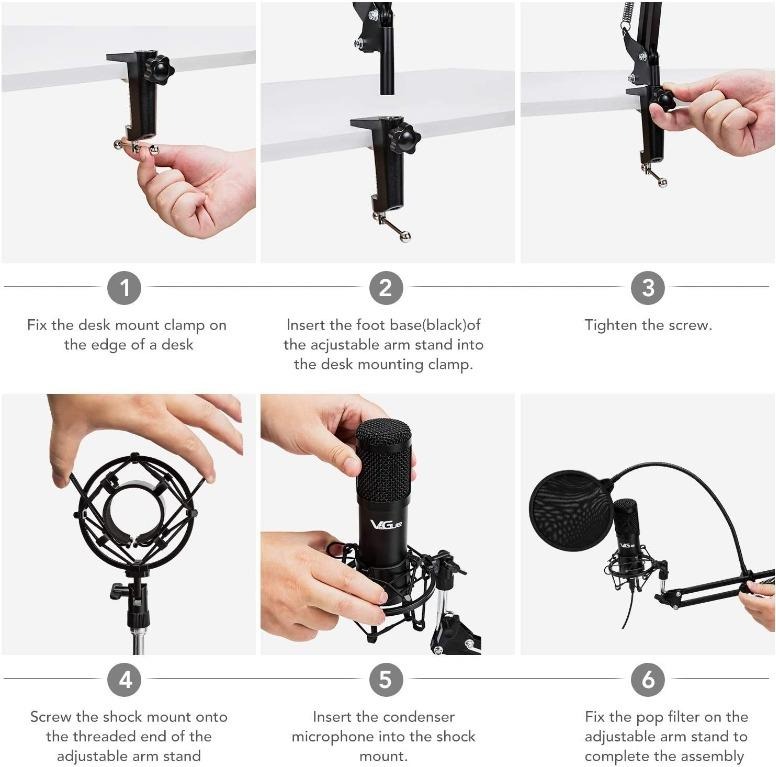 SPECIFICATIONS
Polar Patterns: Cardioid
Frequency Response: 20Hz-20kHz
Sensitivity: -32 dB ± 3 dB (0 dB = 1 V/Pa at 1 kHz)
Maximum Sound Pressure Level: 132dB (at 1kHz ≤1% T.H.D)
Output Impedance:  150Ω±30% (at 1kHz)
Load Impedance:≥1000 Ω
Equivalent Noise level: 16dB A
Signal Noise Ratio: 78dB
Electrical current: 3mA
Use of voltage: 48V phantom power supply
Microphone body weight: 14 oz. (400g)
INCLUDED:
1xMicrophone
1x Shock Mount
1x Line(7.2 ft long)
1x Sponge Ball
1x 35 cantilever bracket 3-piece set
1x Large blowout net
1x User Manual
1x Usb Converter
Please kindly note:
Generally speaking, most of the desktops and portable devices need a 3V voltage, while our microphones require voltage above 5V. If you just use the microphone, it can reach a perfect performance. It's recommended to use it with an external audio card.