Dazzling Night Sky Inside Your Favorite Spaces!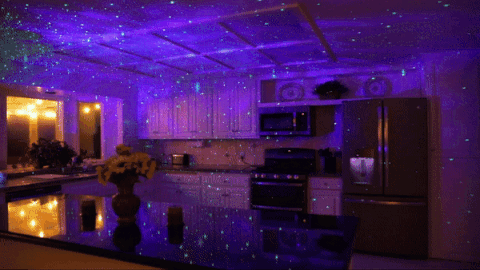 The beautiful, romantic glow of the sky now brings relaxation and romantic vibes to your home with the NebuGlow galaxy projector. 
The stars projector for home, office, and outdoor use has been winning hearts with its realistic images of the nebulas and the night sky. The high-quality projector delivers every sparkle, every colorful hue, every enchanting movement of the galaxy. 
When it comes to bringing aesthetics and dazzling effects to your rooms, the NebuGlow knows what to do. This galaxy projector night lamp is the perfect pick for TikTok videos, Instagram reels, photography sessions, and video shoots! 
The NebuGlow high quality night lamp with galaxy projector is also a great pick if you want to amp the vibe in your rooms. This galaxy night lamp can set the party mood, and also improve relaxation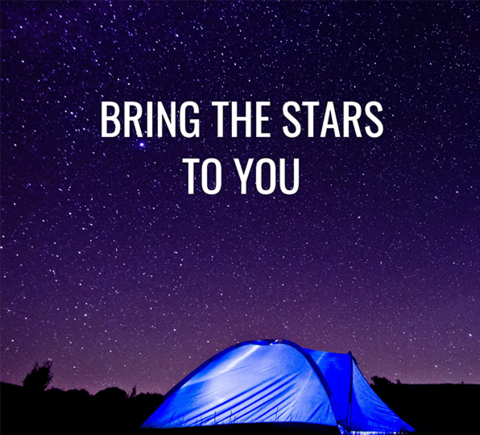 Features:
The stars projector night lamp with 3D wave movements for more realistic, moving images. The images that the NebuGlow projects isn't just static - they move just like the night sky making each projected image feel more realistic!

 

Choose from up to 10 nebula options. You have plenty of beautiful images of the galaxy, stars, and nebulas to choose from.

 

You can double up the relaxation with music! The NebuGlow comes with a built-in high definition speaker so you can enjoy your favorite tunes with the lights.

 

You can easily connect with any device through Bluetooth. This Bluetooth-compatible projector can help you play your music from phones, laptops, and other devices.

 

The projector with both static and movement settings. If you don't like static images, you can opt for a moving option, and vice versa.

 

Auto-timer allows you to sleep without having to worry that your device isn't turned off. You can set the time you want your device to be turned off.
Remote-controlled galaxy projector makes customization easy. You can set the music, lighting options, brightness, speed of movement, and timer with the remote control.

 

Great device to improve the relaxation vibe. This galaxy projector can be used to help you relax better, put kids to sleep, or escape the stress for a while.

 

A great gift for those who love aesthetics!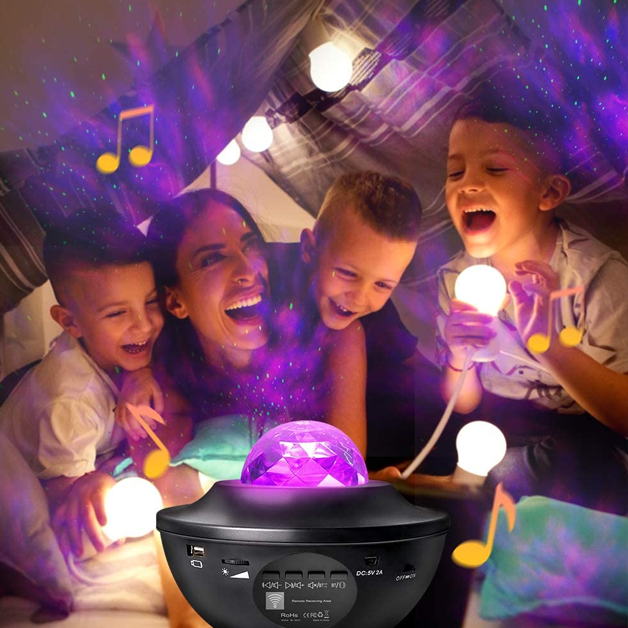 Why Choose the NebuGlow? 
The best device to help you relax and escape the hustle and bustle.

 

Kids easily fall asleep after you turn on the NebuGlow.
Create a nostalgic and inspiring atmosphere in any room of the home.
The 10 lighting modes help you get the best setting for the best relaxation or party experience.

 

It's incurably romantic (private lighting and music show? Yes please!)
Sit back, relax, and feel the stress of the day melt away as you immerse yourself in the starry scene that surrounds you.
It's guaranteed to transform any room (from the tiny bedroom to aircraft hangar), occasion, party, or chill-out session into an
The device that gives you unforgettable experiences!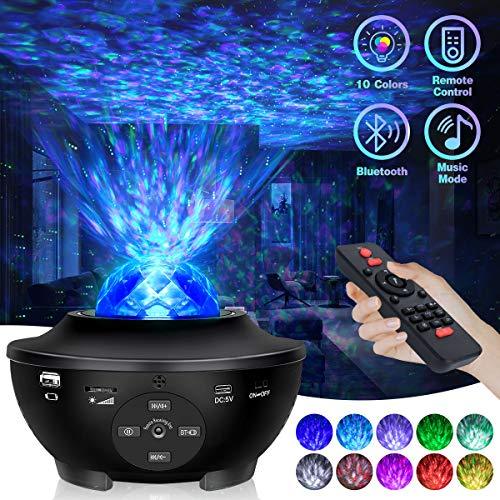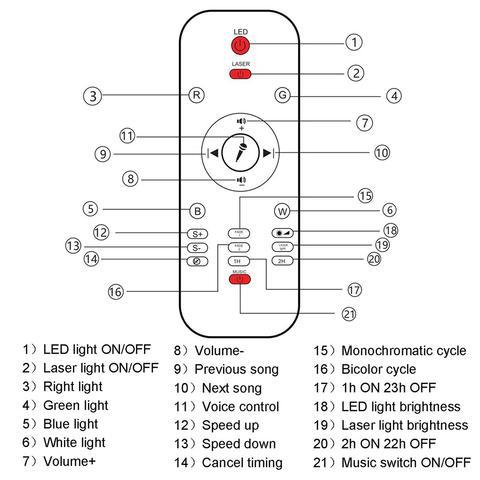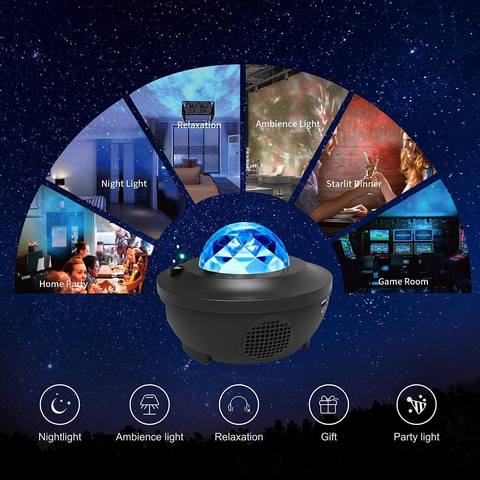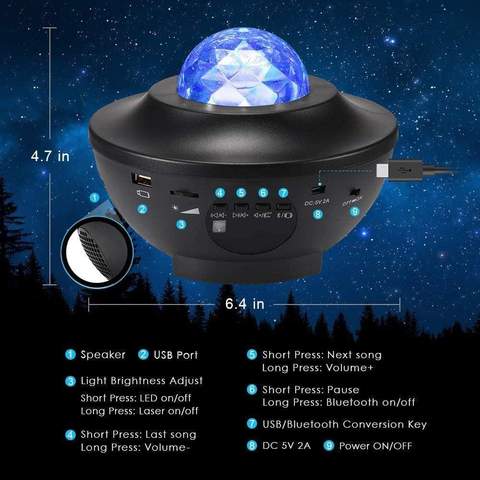 Package Includes:
1*Galaxy Projector
1*Remote Controller(Batteries not included)
1*USB Cable
1*Instruction Guide Manual