Make Digital Creations Anytime, Anywhere with the LumoxLinez Drawing Tablet with High-Sensitivity Digital Pen and Improved Compatibility with Multiple Devices!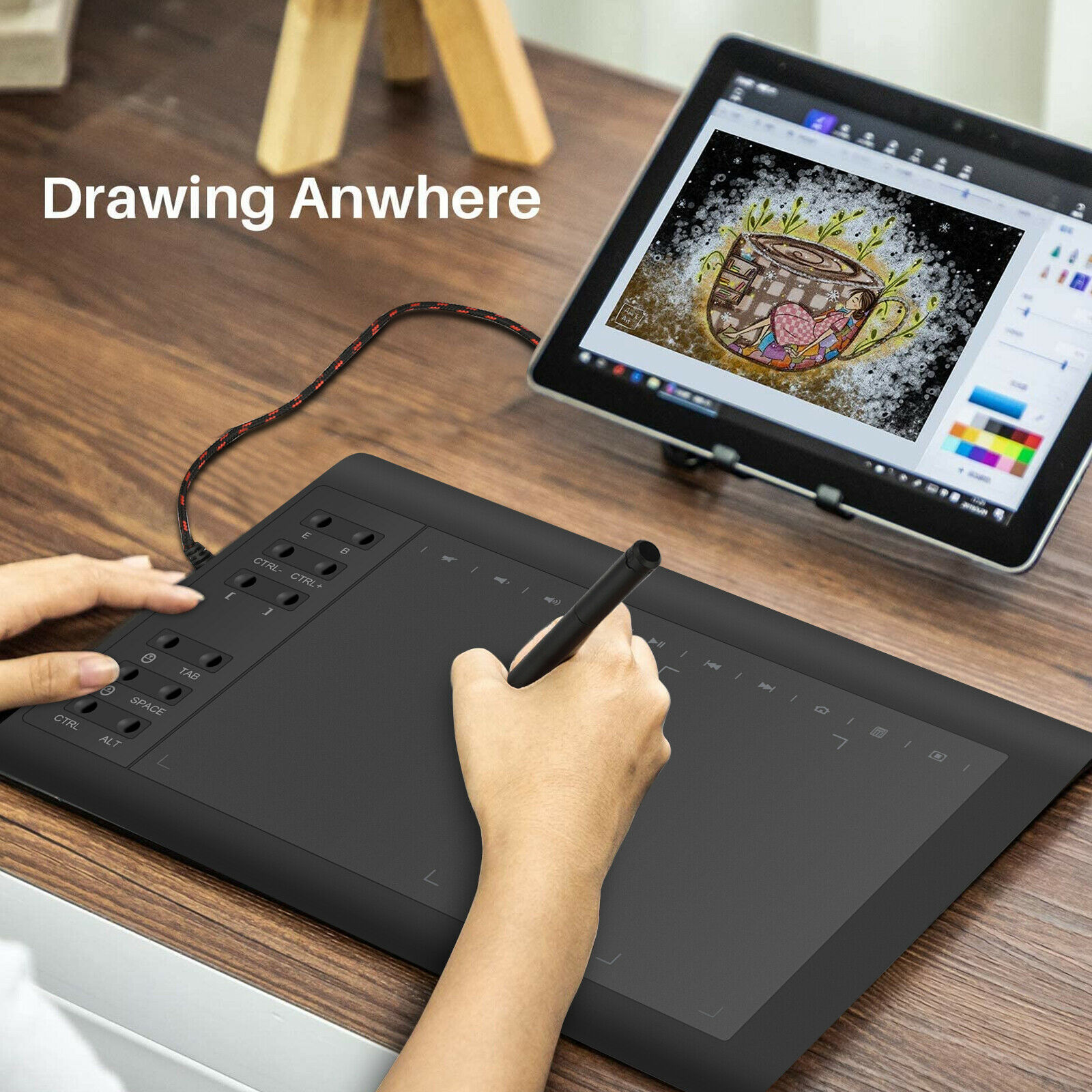 The Drawing Tablet with Easy-Access Hot Keys to Make Your Drawing Sessions More Smooth-Flowing! The High-Sensitivity Pen Allows You to Make Digital Drawings Seamlessly! 
Digital drawing tablets have made it quicker to transform any creative idea in mind into a digital masterpiece. With a reliable drawing tablet on your side, you can create animations, comic strips, illustrations, and educational materials.
All the qualities of a good drawing tablet that you are looking for can now be found in the LumoxLinez! With a large space to draw on, a high-sensitive pen for smooth and seamless drawings, and a processor that connects with Mac OS, Android, and Windows, you can make digital art in a quick and precise manner.
Why Choose the LumoxLinez Drawing Tablet? 
🌈 The drawing tablet can match multiple softwares. It is compatible with most 2D/3D/Plan/Video/Animation software.
❤️ You can make mobile painting, large independent special painting with its wide drawing area.
⭐ Passive pen, no battery, no need to charge.
🚀 Up to 233 points /second quick reading speed, painting lines are more consistent and smooth, and not splattery.
✈️ Comes with 22 smart buttons, 12 physical smart keys and 10 virtual smart keys.
😍 Professional pressure sensing, the line thickness is obviously fine, the color transition is natural.
LumoxLines Drawing Tablet Features
With customizable easy-access buttons for uninterrupted, seamless drawing sessions!
This tablet's buttons are clearly labelled to help beginners remember what each button does. Instead of guessing, the labels "Zoom" next to the zoom-in feature and "Erase" under the erase tool give you an idea of what these do right away.
The pen does not need any battery, or charging time. Accuracy is 100%, thanks to its 8192 level pressure. 
This pen is ideal for artists or anyone who likes to draw. The stylus pen comes with a feature that makes it stand out from the rest: it never needs to be charged! The 233 touchpoints per second ensure that your drawings are accurate and precise. With the help of the pen, you can create beautiful and professional-looking art creations!
The drawing tablet that matches with the popular drawing softwares in the market. 
An art tablet that can be used with multiple software is a must-have for artists who use different programs. This drawing tablet gives its users access to all of their favorite software, such as Photoshop, Illustrator, Sketch, and Corel.
Improved processing capacity - your strokes are read and picked up in real time! 
You no longer have to deal with a drawing tablet that lags in delivering your actions. Your strokes are picked up in real-time - no more risking that your drawing will have splatters and broken lines.
Notice:
⚠️ 1. Connecting to the phone requires an OTG adapter(including).
⚠️ 2. Support phone / tablet with Android system.
⚠️ 3. Mac OS system only supports Mac OSx10.11-10.14.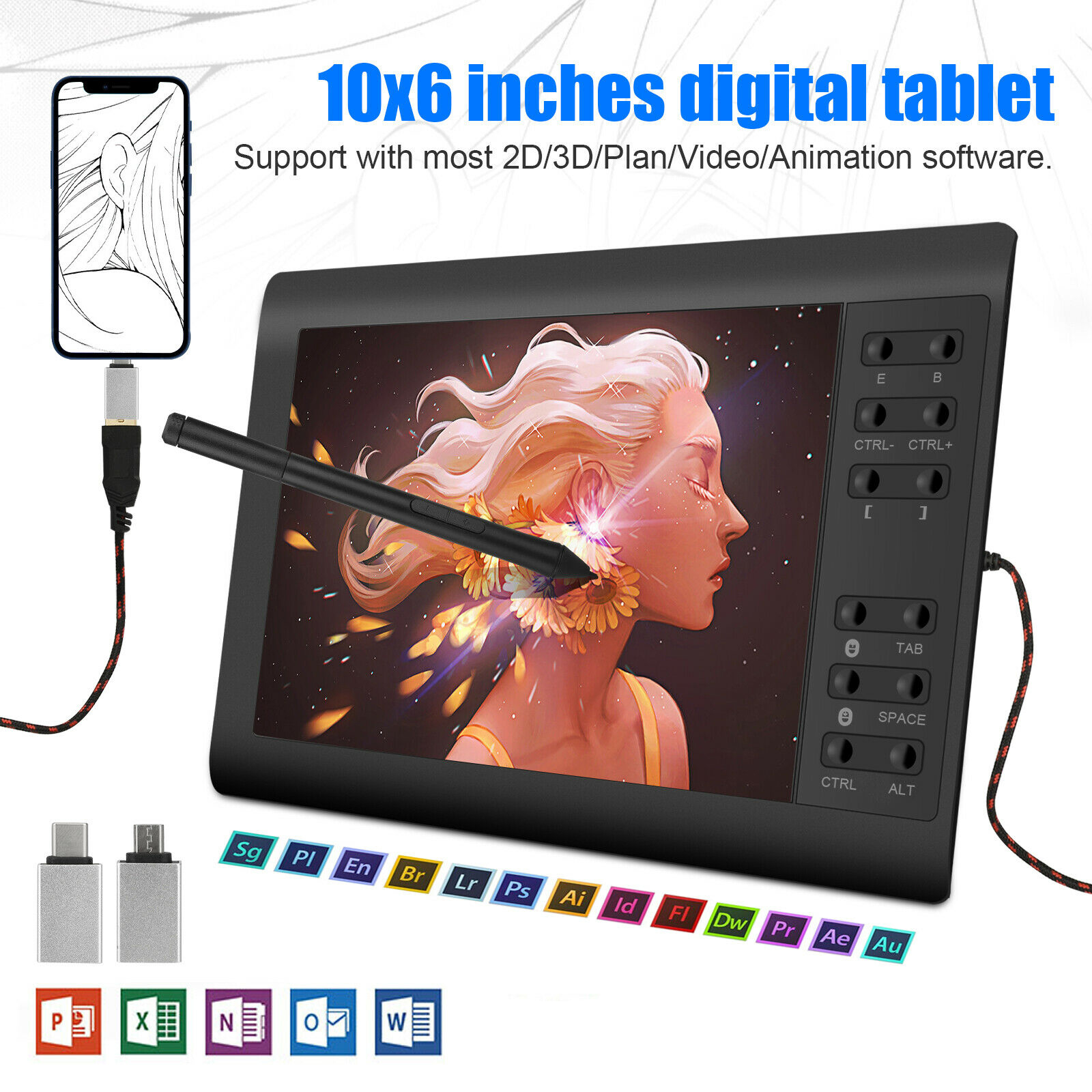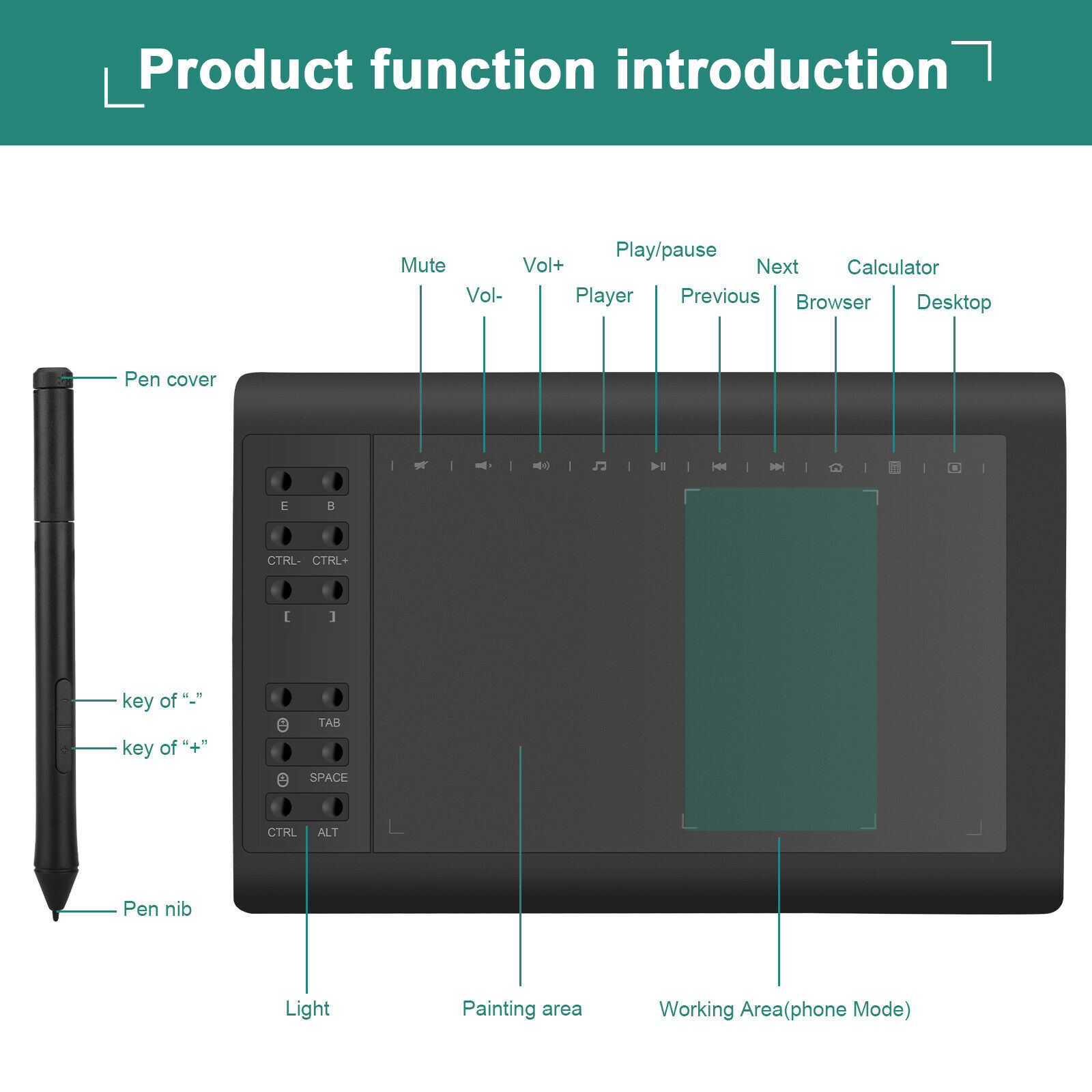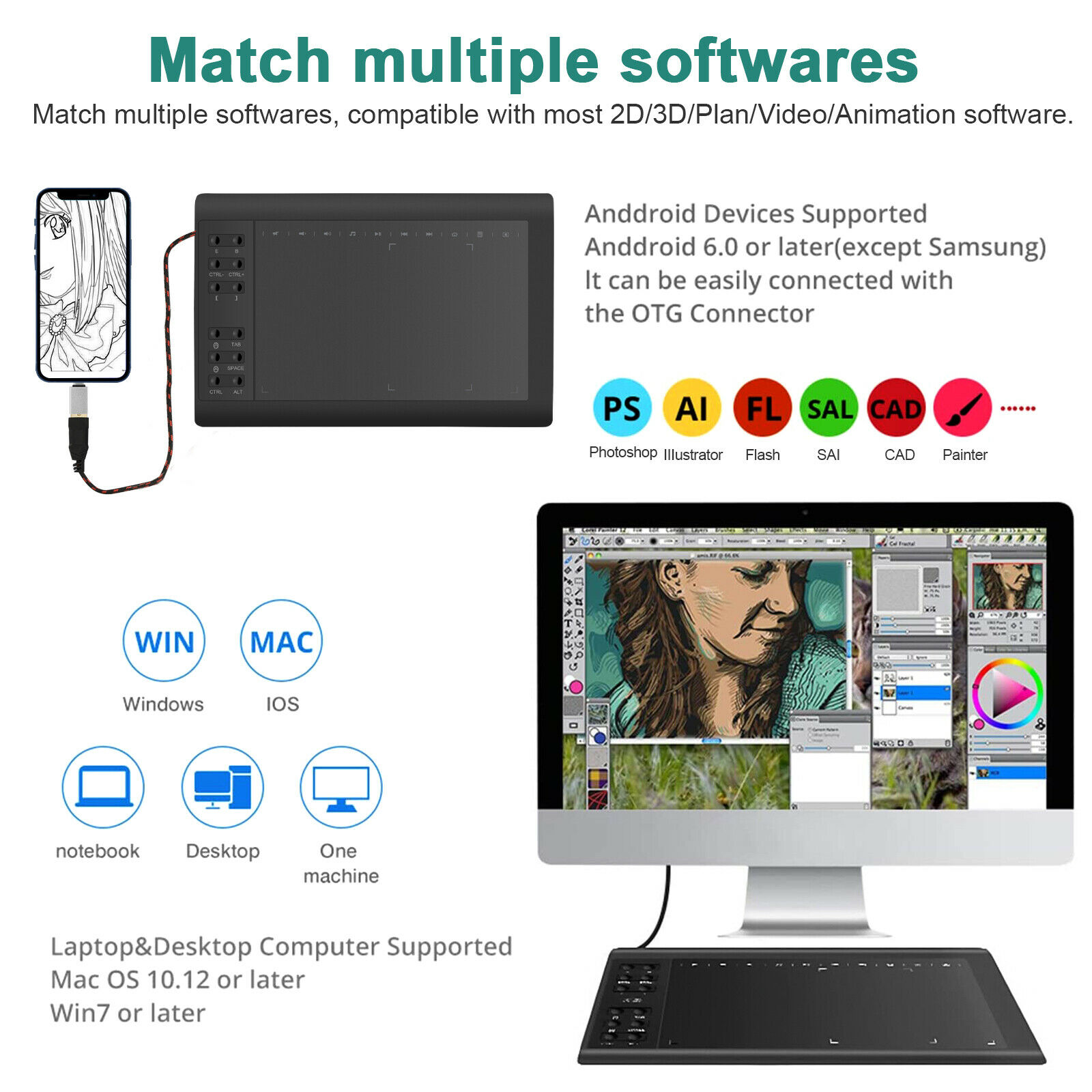 Specification
Color:Black
Screen size:10*6 inches
Compatible devices:Mobile phones, tablets, computers
Compatible system:Windows/Android/Apple Mac OS X
Support interface:USB
Reading speed:233 points / sec
Package Included
1 x Drawing tablet
1 x Drawing pen
1 x Pen case
1 x Micro USB to USB-A adapter
1 x USB-C to USB-A adapter
1 x User manual