A sore neck is a common complaint among over 90% of computer workers. This ergonomic desk monitor stand is the best solution to make office jobs pain-free and improve productivity!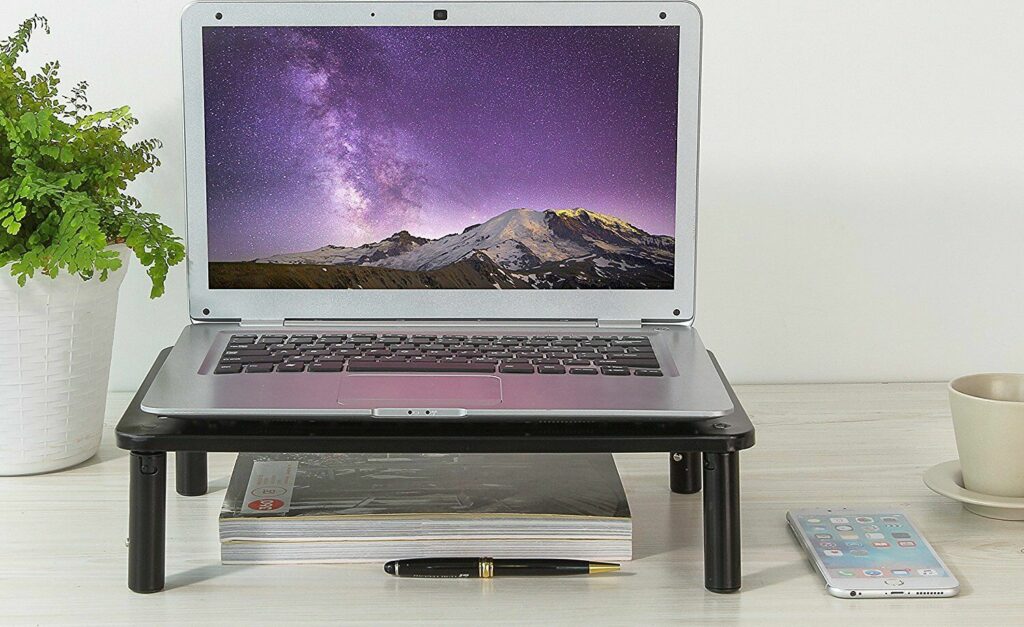 What makes this monitor stand the best accessory to create a healthy working station?
Improving Ergonomic - The Go2Basics Monitor Stand raises your monitor to a comfortable viewing level to prevent back and neck pain and eye strain. Its height is adjustable to accommodate your needs and ensure you'll never have to deal with unhealthy posture again!
Elegant Design - This Monitor Stand is made of durable steel with a black smooth vented top surface to blend with any aesthetics.
Compact Size - Measures 14.5 x 9.25 x 5.5 inches and holds up to 44 lbs, this Go2Basics Monitor Stand is perfect for all monitors.
Storage Underneath - This unique design creates a shelf that allows you to store a laptop game console and other objects underneath your laptop, desktop, or flat-screen TV.
Stable Stand - We've added a non-skid rubber underneath the legs to keep the stand in place and protect your desk surface from scratches.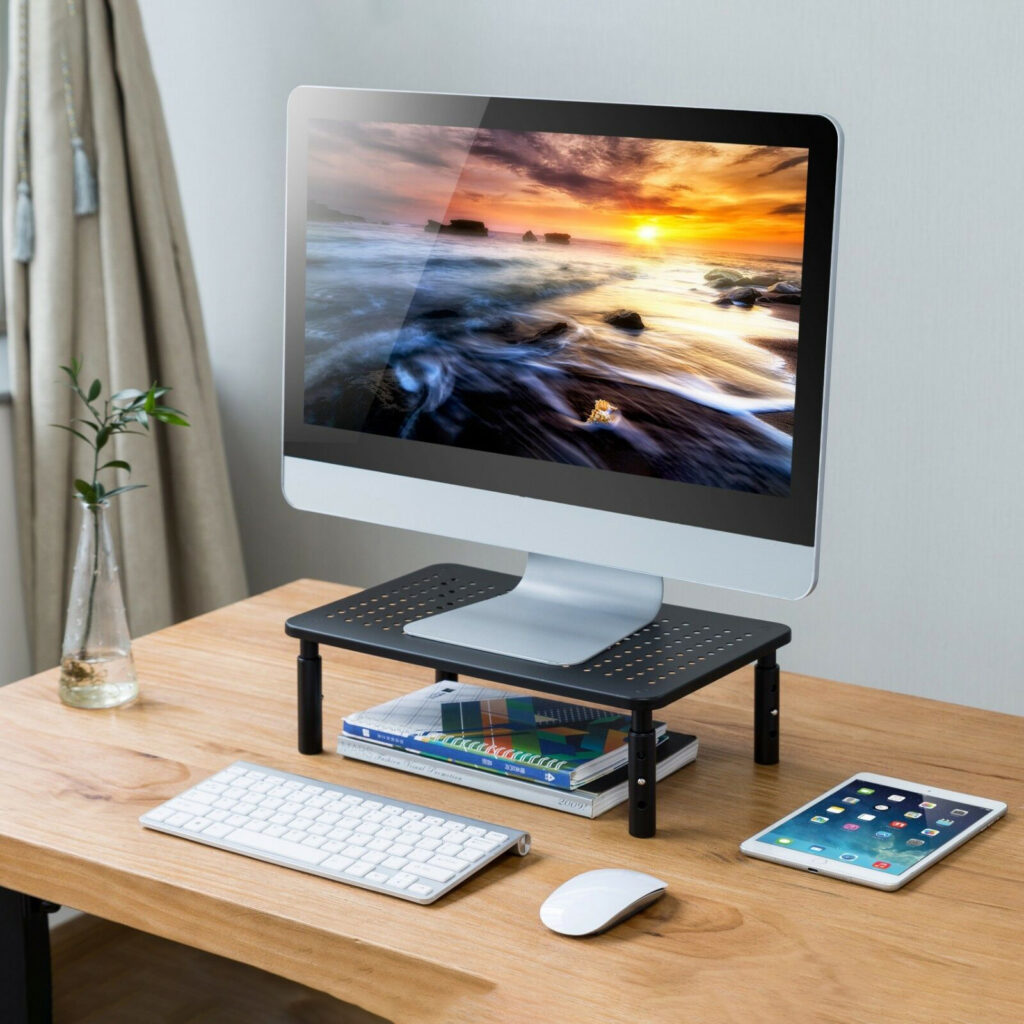 Ergonomic Design
Our ergonomic Go2Basics Monitor Stand effectively improves posture to relieve eyestrain and prevent back & neck pain throughout the workdays. Perfect for computer workers!
3 Height Adjustable
With the scientific 3 adjustable height (3.9"/4.7"/5.5") & one-touch press control design, this desk stand raises your screen to a suitable & comfortable eye-level height.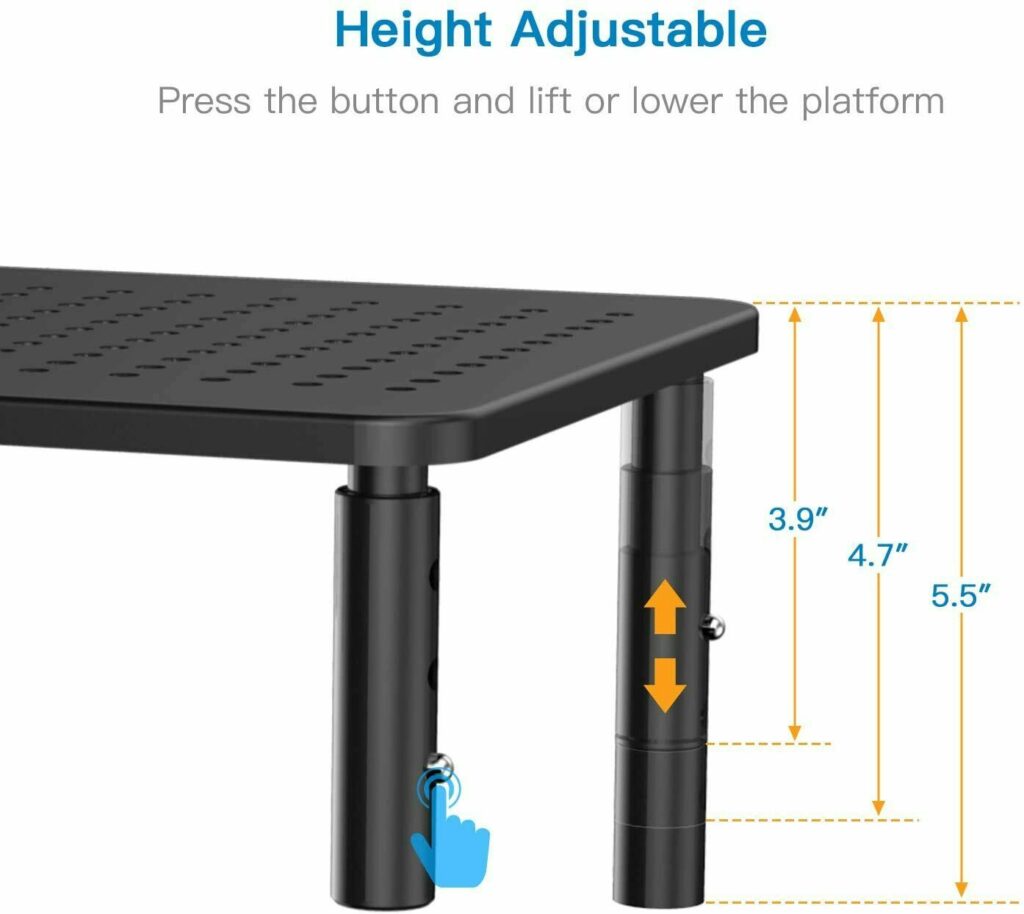 Increased Airflow
Design with a perforated mesh hole platform, this stand efficiently improves airflow & prevents electronics from overheating.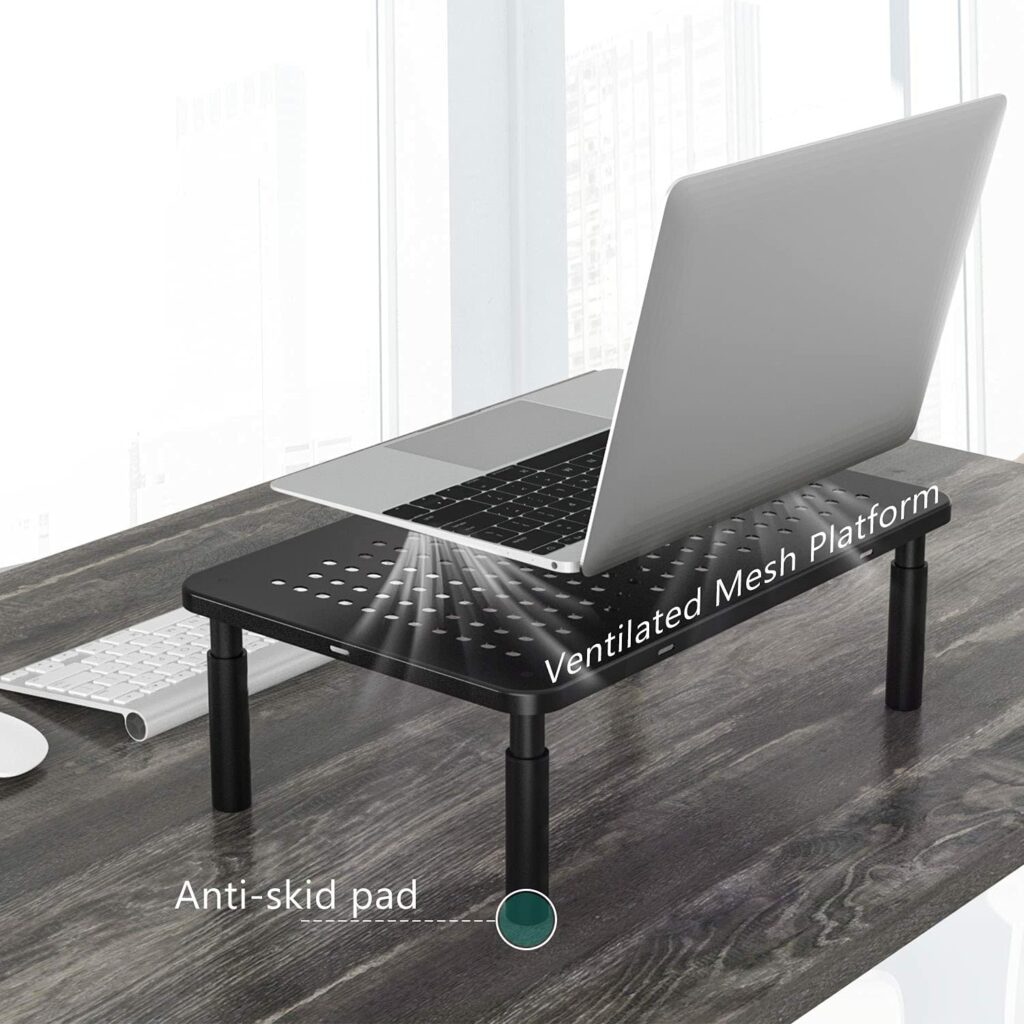 Monitor Stand Riser
What benefits can we get from this monitor stand riser?
✅Create a comfortable viewing position and a better healthy posture.
✅Keep your workstation neat and clean.
✅Increase your productivity by eliminating hindrances such as messy desks and back and neck pain.
Weight Capacity: 44lbs

Dimensions: 14.6"x9.25"

Height Adjustable Levels: 3.9", 4.7", 5.5"