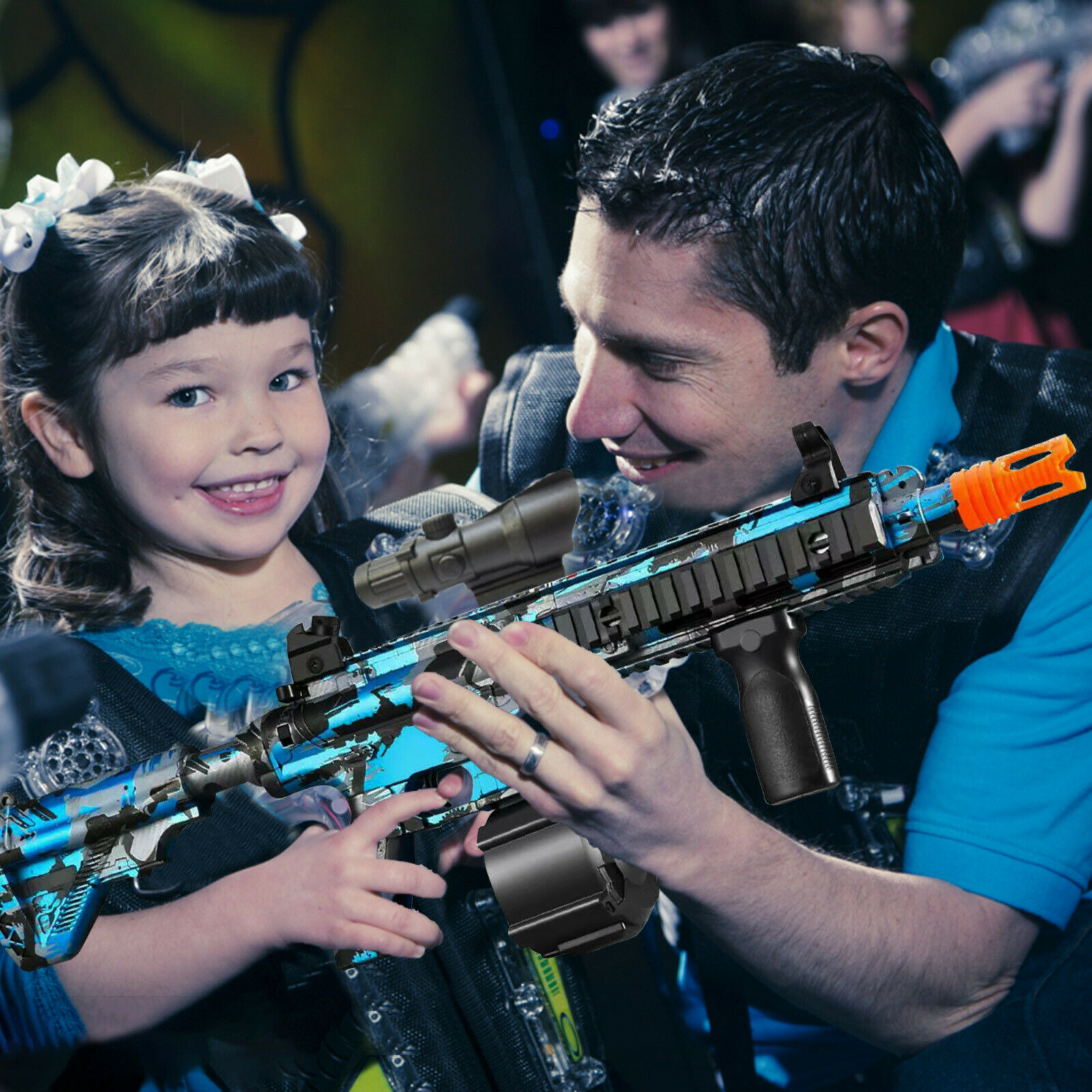 Electric Gel Ball Launcher: The gel ball launcher is a launcher toy that can shoot brittle gel balls as projectiles. Therefore, when the water gel ball is ejected, it will break immediately after encountering an obstacle, forming a pile of small fragments. Once dry, they will completely disappear. It is not only environmentally friendly, but also requires no cleaning. Let you enjoy fun outdoor games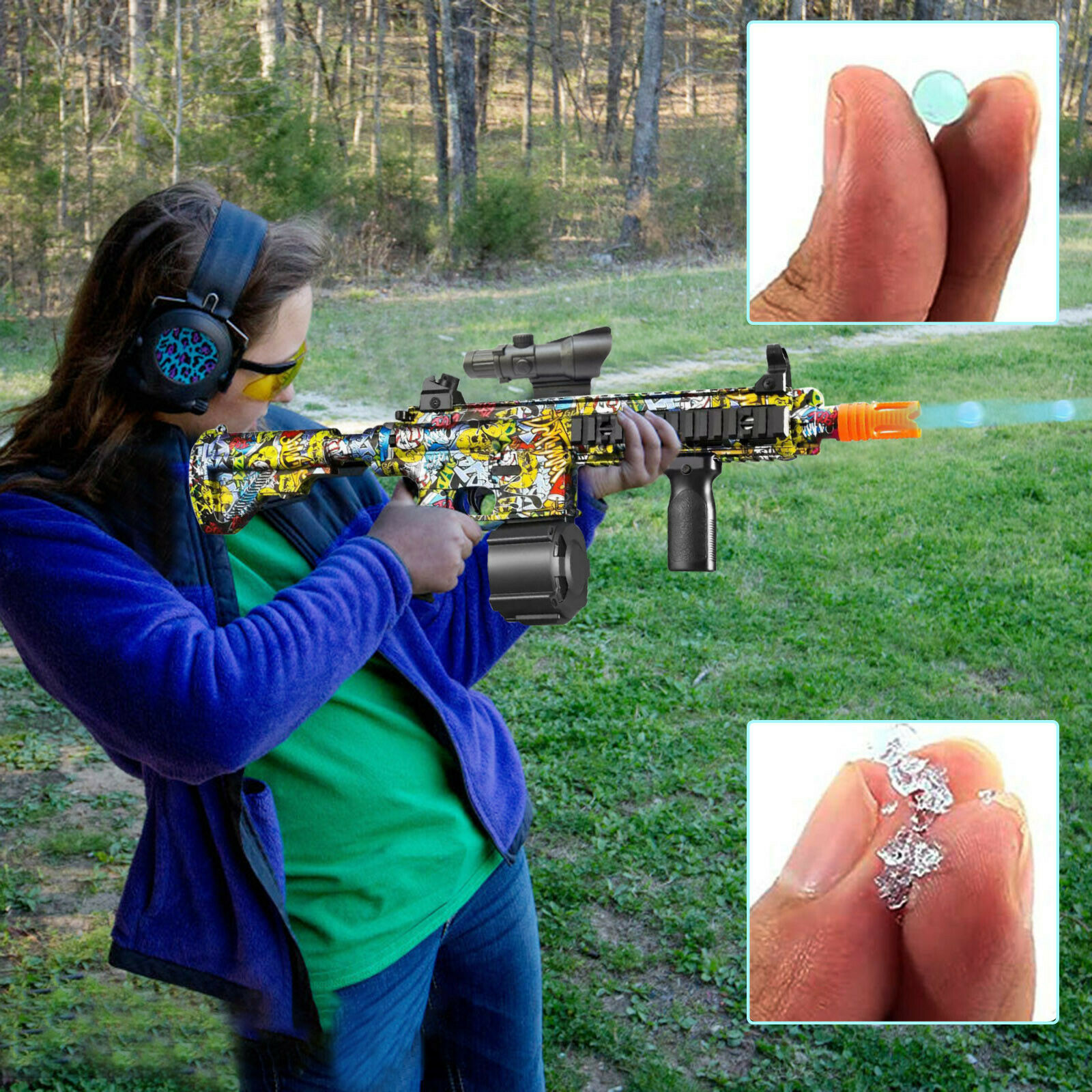 Electric Automatic Mode: We have upgraded the gearbox of this electric gel ball blaster to be faster and smoother, bringing you a real experience. The fire rate of the gel ball blaster is very fast, it can shoot up to 12 gel balls per second with a range of about 15 meters. And we also have safety switch design and safety glasses gift to provide users with adequate protection measures.
Easy to Assemble- Upgraded version of gel ball blaster for over 12 years, just put the fully charged battery into the charger, pour the pre-soaked water sticks into the top of the water blaster, then touch the start button. start and you can start shooting. Plus, for your unlimited fun, we've set up 1500 water beads so you don't have to worry about not having enough gel balls for that extra fun.
Perfect Gift - Have you been racking your brains to give your son, grandson, niece or nephew a gift? If so, these cool gel ball launchers are a good choice. They are perfect for birthdays, holidays, etc. The gel ball launcher is a new and interesting toy.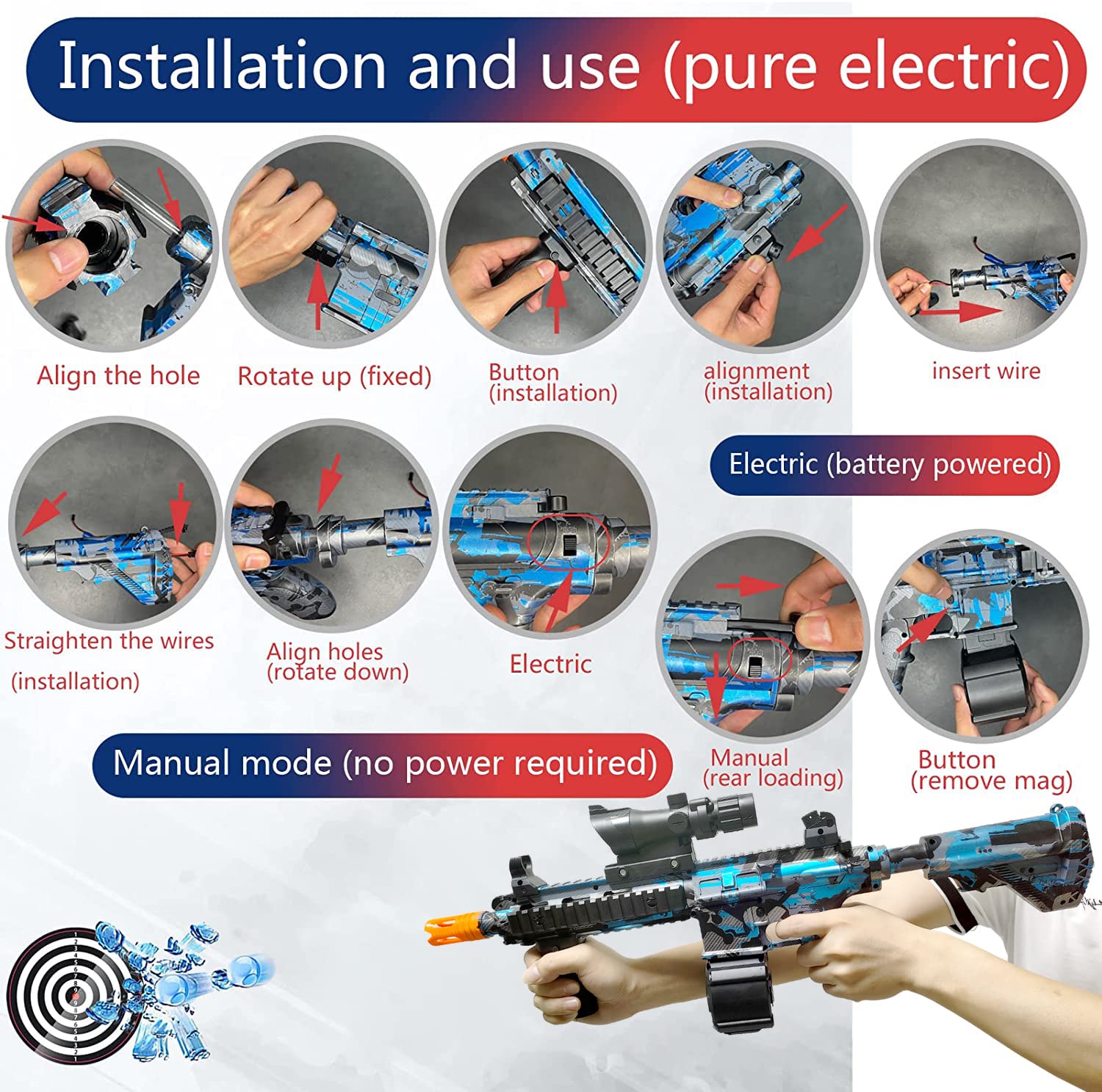 Attention:
 Don't let the water enter the hopper when you load the water beads. Please wear protective safety glasses (included) before use.
The water beads must be soaked for more than 4 hours before use. 3. If you don't play with the gel ball launcher for more than 3
hours, please pour out the water beads from the bottle to prevent the water from evaporating and affecting the size of the range is 45-65 feet.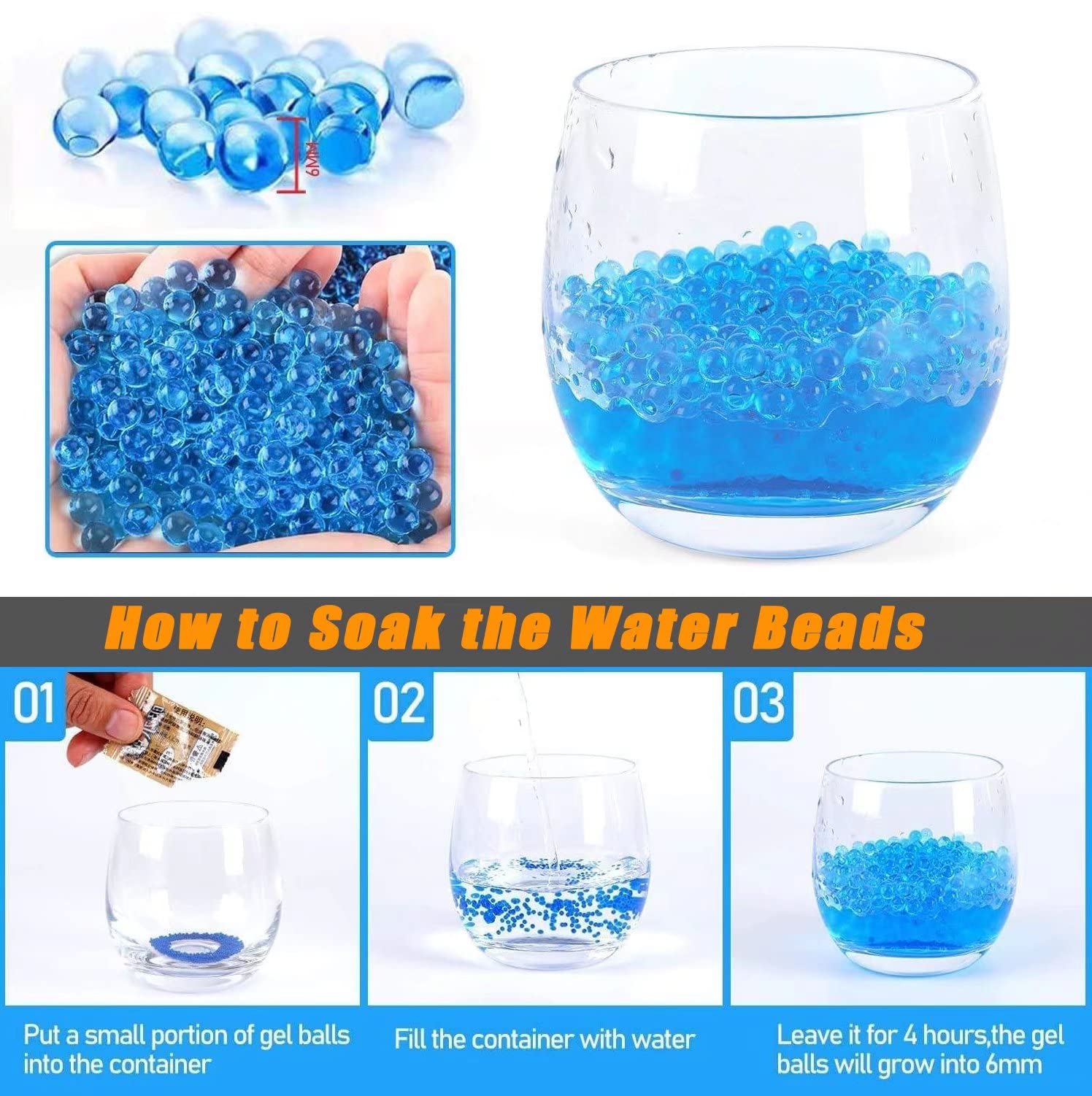 Packing list: