Win the Games with a Gel Blaster That Shoots Pellets Long Distance Efficiently, And Has Automatic and Semi Automatic Settings to Help You Win Your Games!
}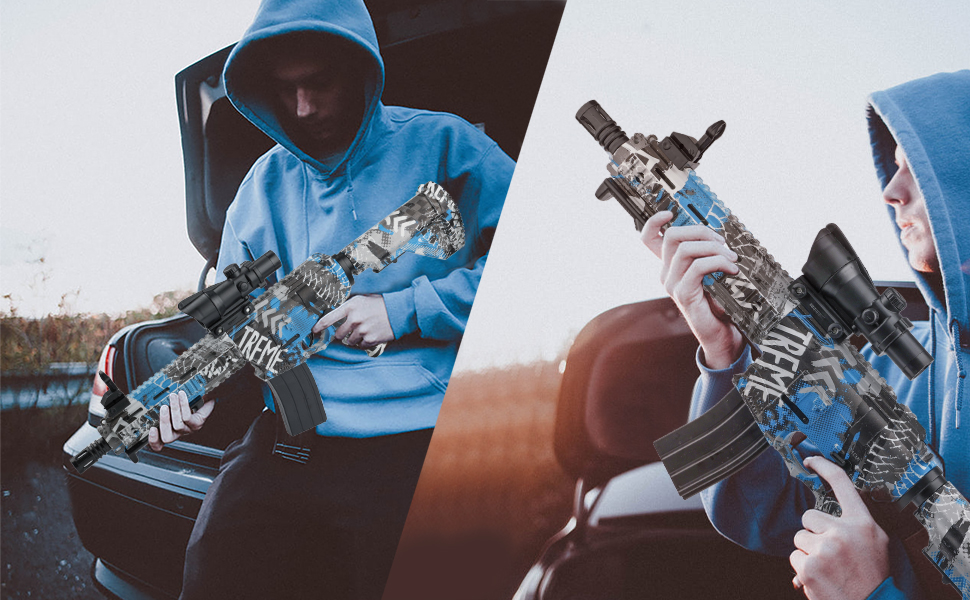 The Gel Blaster with Two Firing Modes, A Design That Delivers Far-Reaching Shots, and High-Capacity Magazine That Ensures You're Ready and Loaded for Your Games!
Elevating your outdoor games with your friends and kids so you're looking for a gel blaster that is just the cut above the rest?
When it comes to the best gel blaster, you need not look far. The HotBlast gel blaster is equipped with all that you're looking for in a gel blaster - gel speed, strength of the shots,  efficiency, automatic and semi-automatic settings, and ergonomic design for that firm grip.
If you want to win your games - without hurting anyone or anything - the HotBlast gel blaster is the best choice.
HotBlast Gel Blaster Features
The battery-powered gel blaster is equipped to help you enjoy longer play time! The HotBlast gel blaster now comes with a high-capacity battery that can last for up to 1.5 hours when fully charged! Non stop fun can be yours!
Enjoy action games without compromising safety! The gel water bead launcher is a launcher toy that shoots a brittle gel ball like a projectile. When the water bomb is thrown, it will explode immediately after encountering an obstacle, forming a pile of small shards. Dry and disappear completely without washing. (Note: the bullet may not fire when you start shooting. This is normal because the bullet needs a buffer. Pull the trigger about 15 times and the bullet will fire normally)
The reach of HotBlast can extend up to 15-22 meters so your shots can work even on open space. Our electric gel water bead blaster has a long range, two modes, you can switch back and forth between auto and manual, high speed auto shooting, no bullets stuck, water filled gel balls and shoots more than 3 to 5 gel bullets per second, which can be used in launches at a distance of 15 to 15 meters. The best choice for outdoor games.
The best gift for game enthusiasts! As we all know, shooting can be a fun, positive and challenging experience. It involves aiming skills, physical activity, observation, reflexes and endurance. It is also a great fun or parent-child activity, especially for outdoor group games, which is good for children's health and stamina. It is also a good gift for birthday, Easter, Halloween, Thanksgiving, Christmas, New Year, group events.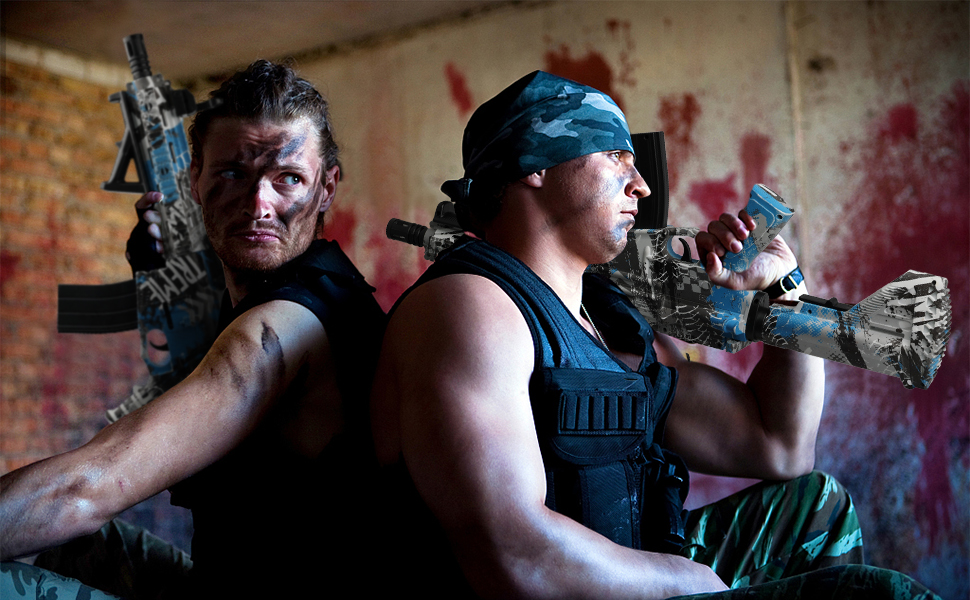 This is an outdoor shooting game suitable for both adults and children. Amazing outdoor activity shooting game on weekends, vacations, birthday parties. With a little preparation, you can fully enjoy this toy
How to Soak the Water Bead?
Fill a large container with water
Use warm or room temperature water
The water gel ball needs to be fully soaked for 3-4 hours