This Gel Blaster Shoots Up to 300 Rounds Per Minute and Can Reach Up to a Distance of 65 feet! Easy to Use - Even Kids Will Love the MaxoBoom!
zero-mess gel technology
our water-based gel bullets are designed to burst & immediately evaporate on impact, for minimal cleanup & maximum fun!

Gel bullets included
every gel blaster comes with  gel beads. Just soak them in water for 2 hours, load your GelShooter, & you're ready to go!
Features
【Safe and Green】The Gel-Ball-Blaster is a fun toy for outdoor games. Perfect for 12 year old boys, girls and also adults. When the water beads are ejected, they will break immediately after encountering obstacles. Once dry, they will completely disappear. They do not stain clothes. It is a safe toy that will not cause harm to people or objects.
Full Electric Mode: We have upgraded the gearbox of this electric gel ball blaster to be faster and smoother, bringing you a real experience.
Have fun anytime, anywhere: For young children, it can be a fun, challenging, and positive experience. Backyard, jungles, hills and flat terrain. Some safe abandoned factories are also ideal places. It involves physical exercise, orientation skills, observation and endurance. This is great entertainment, especially for group games
【Real and Fun】The speed of the Gel-Ball-Blaster toy is very fast. Fast speed can give you a very real and fun experience. Wearing glasses can make you more enjoyable during the game.
Excellent Gift: The toy is an ideal gift for parties and various holidays (Easter, Halloween, Thanksgiving, Christmas, New Year) and exquisite birthday gifts for more than 12 children. Perfect for any beginner or the experienced player. This Gel-Ball-Blaster is a favorite of all outdoor games for children or adults over 12 years of age.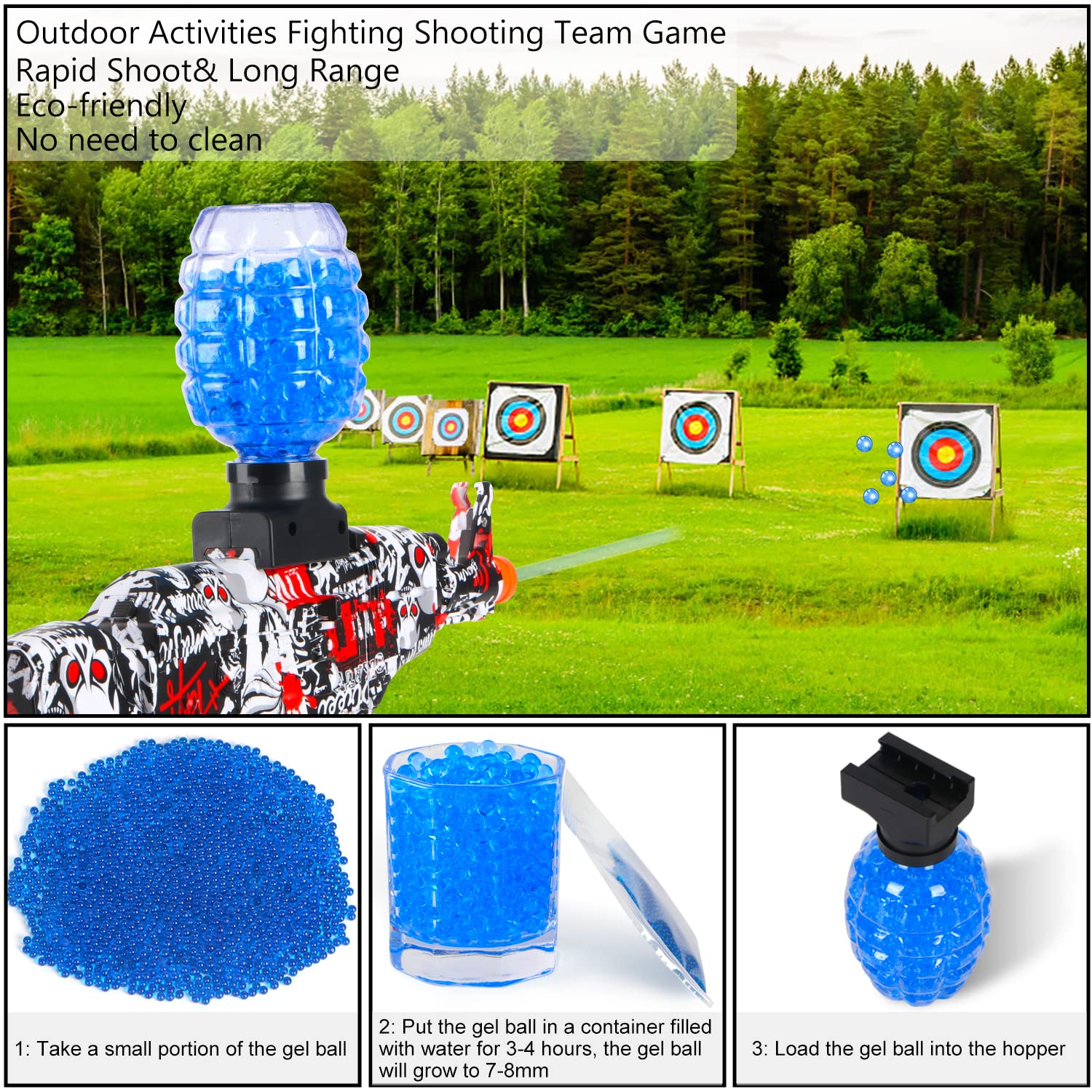 Package Includes:
1*gel ball blaster
1*reusable battery
1*rechargeable USB cable
1* packgel balls water balls.