Is it such a hassle to walk to your kitchen, turn on the stove, and wait for the water to boil for ten long minutes? How about having a kettle wherever room you may be and any time of the day? Isn't it amazing? That is what FierPot can do for you!
FierPot is made of a sleek, stainless steel design that is BPA-free, making it safe, durable, and long-lasting. At the same time, its slender curve spout allows a precise and spill-proof pouring makes it the best match for those clean geeks out there. It also is noise-free when working and auto shut-offs when it's done; these features are made to avoid overheating and frustrating noise that your family might find disturbing.
It is always recommended that you consume a glassful of hot or warm water every morning when your stomach is empty. It also decomposes any remnant foodstuffs and moves the particles smooth and less painful through the intestine. So get FierPot now and enjoy the convenience of getting this device.
The benefits of drinking hot water:
It Prevents premature aging. Warm water can help cleanse the body from toxins. Furthermore, it can help repair skin cells, leading to an increase in the elasticity of your skin
It helps with weight loss. Warm water increases your metabolic rate, and an increase in metabolic activity gives the body the ability to burn more calories throughout the day.
It improves blood circulation. Warm water is also relaxing, helping the muscles loosen, eliminating poor circulation, and assisting blood flow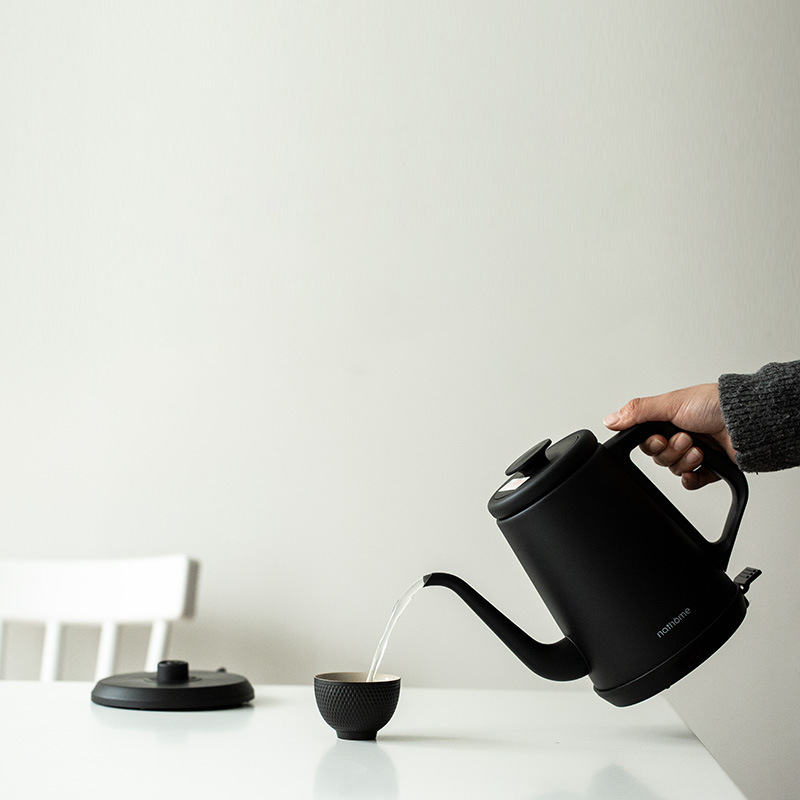 Features
Precise Pouring Without Spills - The slender, curved spout with a 7mm gooseneck nozzle allows careful and steady pour, giving you total control over the speed and direction of the stream. Its constructed with one solid piece; this tea kettle has a double-layer base to prevent leaks.
High-Quality Stainless Steel Interior Ensuring Pure Taste - Crafted from BPA- and rust-free stainless steel(304 food-grade), this water kettle is tough and durable that can hold up to daily use. ZERO plastic is in contact with hot water, which aims to ensure a pure taste and enhance the flavor.
Extra Safe Design - Anti-overheat coupled with auto-shutoff protection keeps this pour-over kettle from boiling dry. The large counterbalanced handle always stays cool without scalding your hands. Easy to use with no settings needed.

It makes little noise(almost negligible) while working and pouring without waking your family in the morning, great for noise-sensitive environments. You can store and hide the wires under the base to make the gooseneck kettle look clean and straightforward.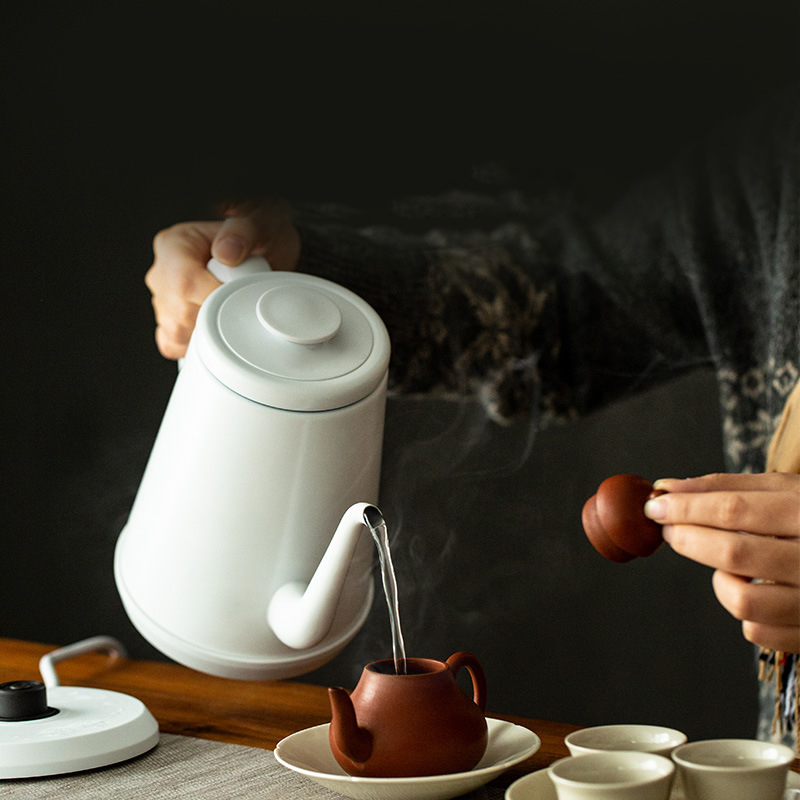 Specifications:
Voltage: 220V-50HZ
Power: 1000W
Capacity: 1000ml
Size: 250mm*212mm*135mm
Material: 304 . stainless steel
Color: White/Black
Boiling Time: about 7 minutes
Packing list:
1* Electric kettle
1* User Manual
1* AC Adapter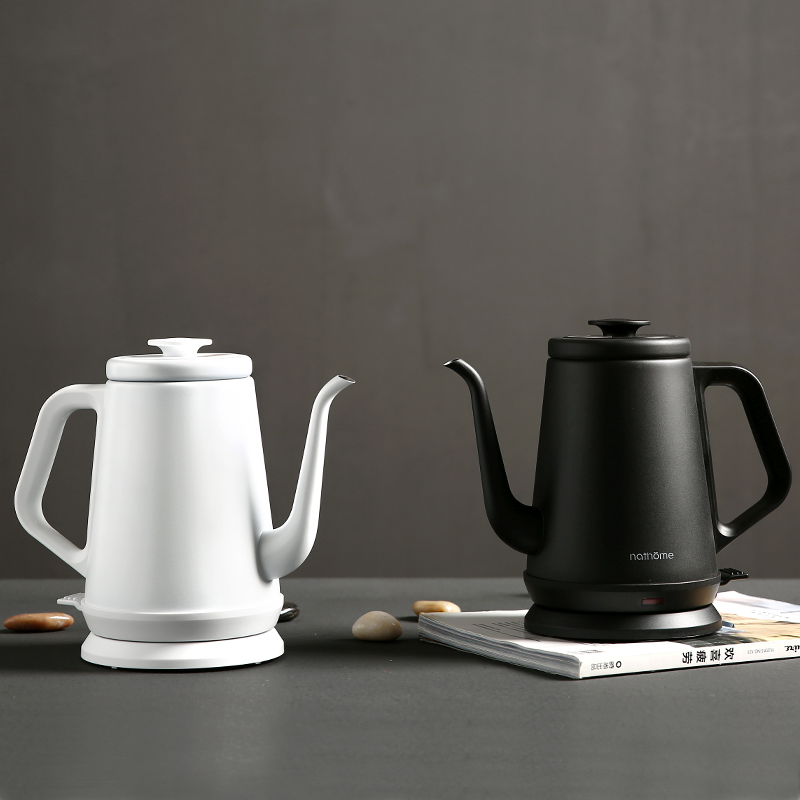 How To Remove Stains?
Step 1: Fill an equal quantity of water and vinegar into the kettle
Step 2: Soften the limescales: Boil the water, and let it cool down for 20-30 minutes to after finished boiling
Step 3: Scrub kettle inside with a sponge, cloth, or a soft brush, and rinse thoroughly with fresh water
Step 4: Boil fresh water once or twice to remove the remaining vinegar odor or taste
Friendly Reminder: Please do not pour out all water once the boiled water is ready. The residual heat could keep heating the inner bottom and cause burned stains.
Tips for the First Use:
Please fill the kettle with clean water, bring it to boil, and discard the water several times to avoid smell or metallic taste. Repeat the operations if necessary, the kettle is ready to use.