Take Professional-Level Car Care To Your Home with the CarKleen Car Cleaning Kit Complete with Interior and Exterior Drill Brushes and Brush Sets That Can Help You Clean Your Ride Thorougly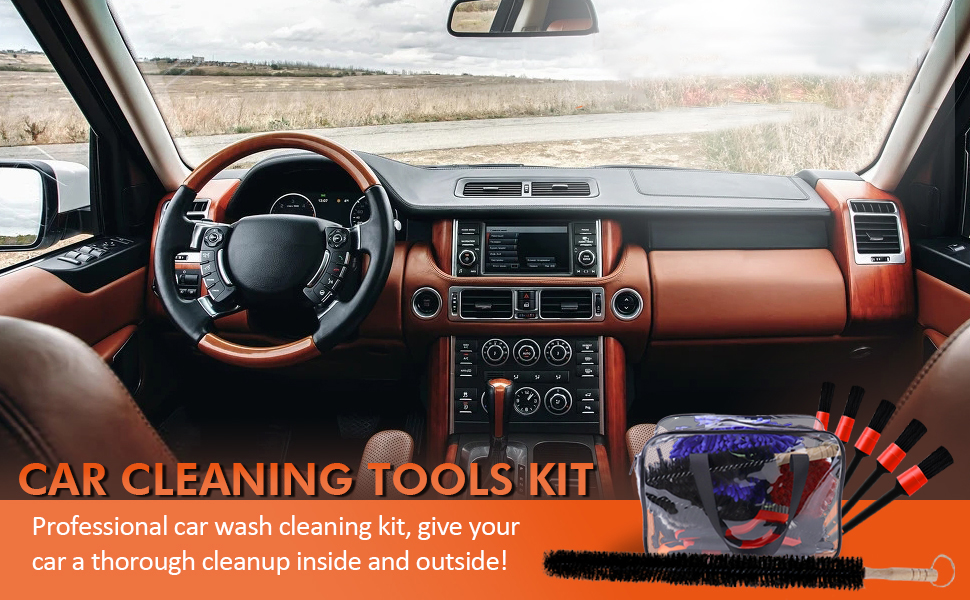 23PCS Car Wash Cleaning Kit contains all your car-cleaning essentials in one package.
What's in the package ?
---Detailing Brushes x5
---Drill Brush Attachment x3
---Wire Brushes x3 ---Air Outlet Brush x1
---Car Tire Clearing Stone Hook x1
---Engine / Exhaust Pipe Cleaning Brush x1
---All-purpose Window Squeegee x1
---Chenille Microfiber Wash Mitt x1
---Drying Towel x1
---Car Washer Tablets x5
---Storage Bag x1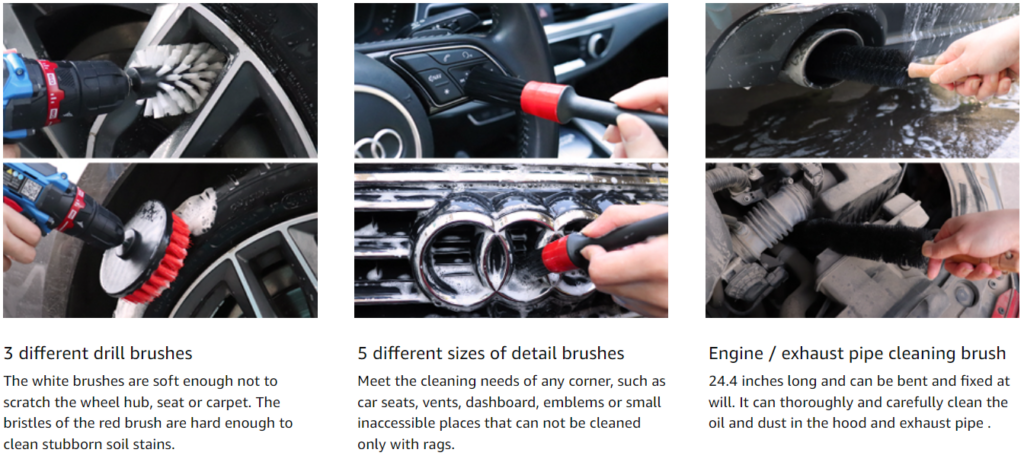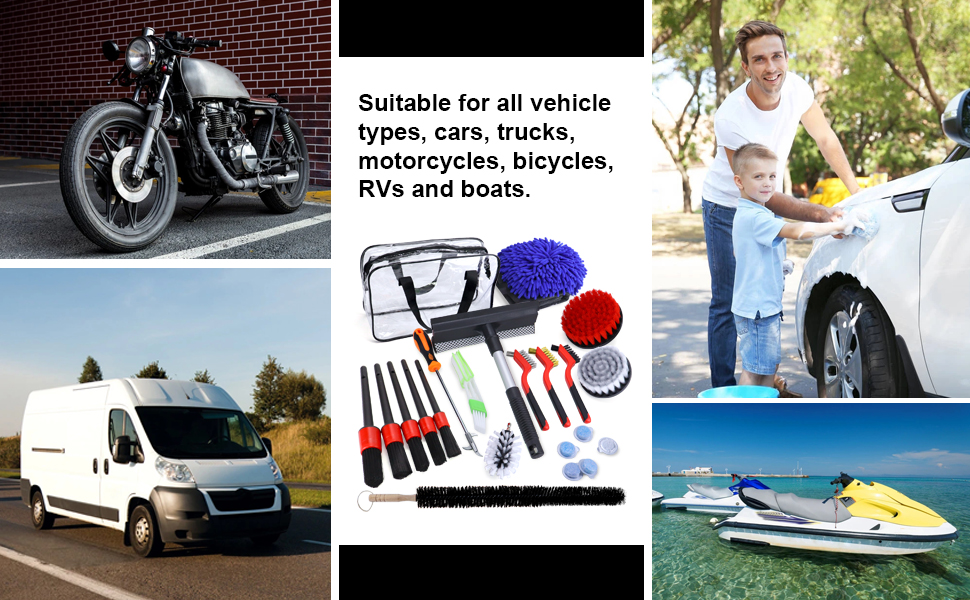 CarKleen Car Cleaning Kit Features
🌟Complete Car Cleaning Set For At-Home Car Cleaning Tasks. 
🌟Includes Brushes With Drill Attachments to Help You Expedite Car Cleaning
🌟Tools Made from High Quality Material - It Can Do Thorough Cleaning without Breaking
🌟The Complete Set Comes with Brushes and Tools for Interior and Exterior Cleaning
🌟Multipurpose Car Cleaning Kit - Works for Cars, Motorcycles, Bikes, Vans, and More!
🌟The Best Gift for Car Fans!
Package Contains:23Pcs car cleaning kit