CAR CLEANING KIT INCLUDES: 1 Deerskin towel, 1 Folding bucket(9L), 1 Car wash gloves, 1 Wiper, 1 Steel ring brush, 1 Air outlet cleaner,1 Air outlet brush, 1 Big wax mop, 1 Large towel(63*23.6in), 1 Car wash cotton, 1 Small towel(11.8*27.6in), 1 Small scraper, 1 Tire brush, 1 Small wax mop.
SAVE TIME & SHINE WITH OUR CAR WASH KIT COMPLETE WITH BUCKET - The tools are specially designed for easy use, convenient for you to hold and clean your car, SUV, Motorcycle, Pick up, RV, Semi truck thoroughly.
SCRATCH-FREE, LINT-FREE AUTO DETAILING SUPPLIES – Cleaning tasks made easy! Our car washing kit gently glide over surfaces for superb quality washing, drying, and detailing every time.
KEEP EVERY ASPECT OF YOUR VEHICLE CLEAN! The ideal 14 Pcs car cleaning supplies for body, rims, windows, leather, dashboard, vents, wheel, tires, and more!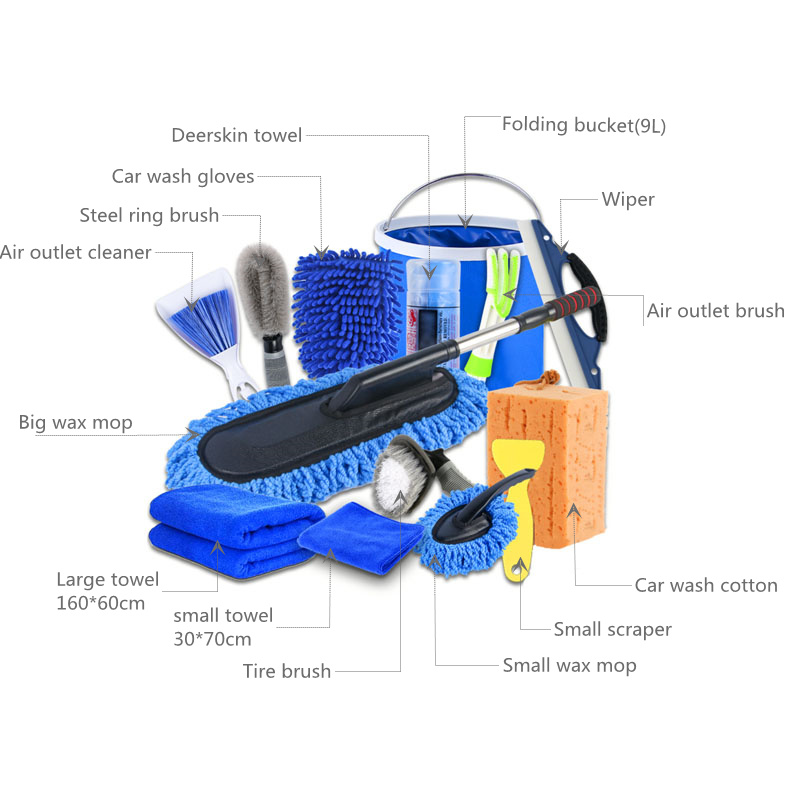 All Your Car Cleaning Essentials
Ultimate Car Wash Mitt
The ultimate mitt for an ultimate clean
Ultra-absorbent

Machine washable

Elastic wrist cuff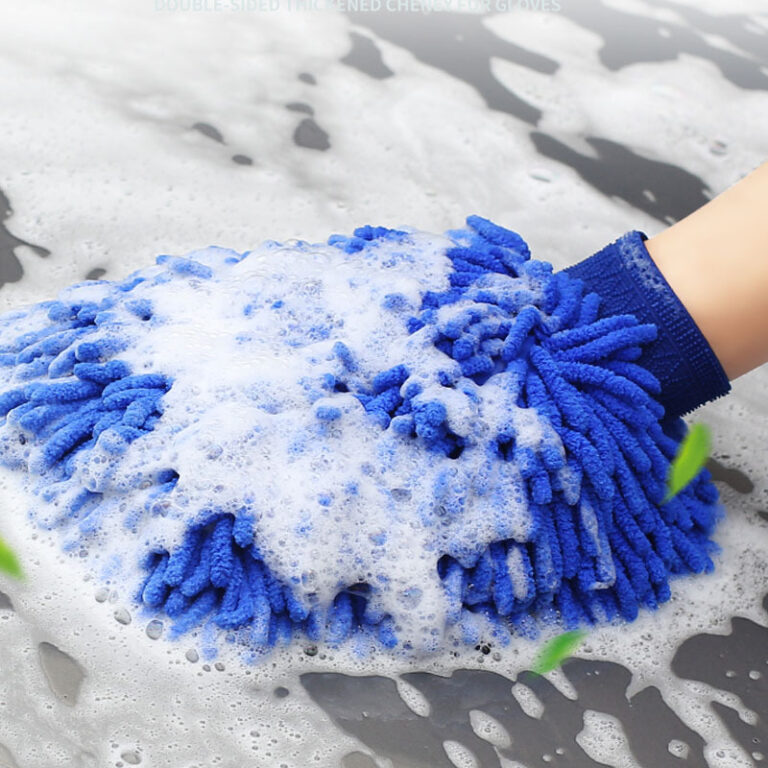 63" x 23.6" Drying Towel
Quickly dries and cleans interior and exterior
Lint-free, scratch-free

Fast drying

Extra soft and ultra-absorbent
Wheel and Rim Brush
Easily removes grime and grease
Knuckle guard

Premium, soft, nylon bristles

Wide flexible brush head

Protective rubber cap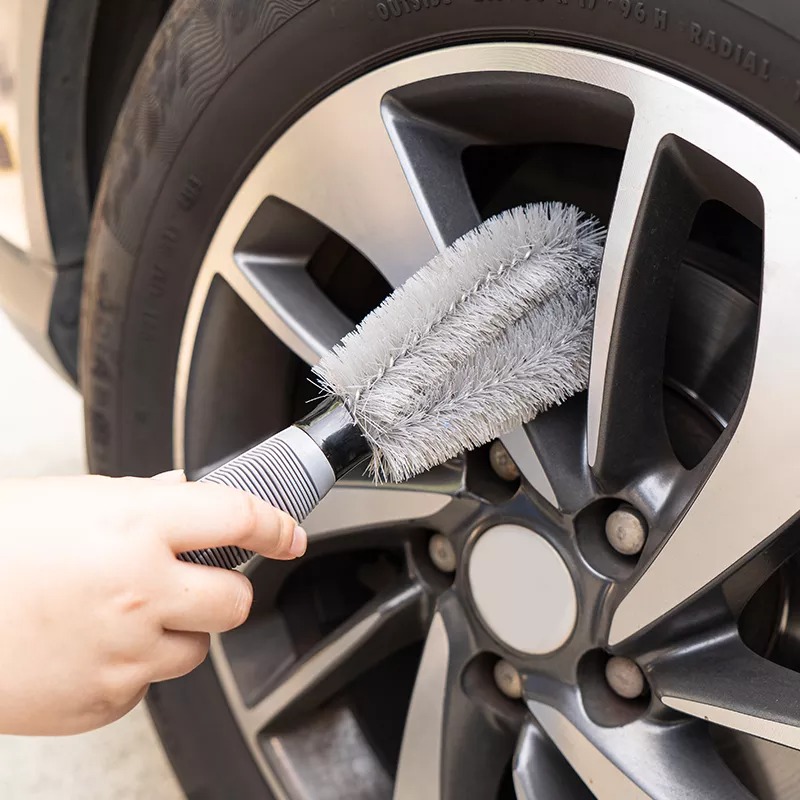 Dash Duster
Leaves no dust behind
Electrostatic microfiber chenille

Dusting head

The great quality microfiber

Convenient size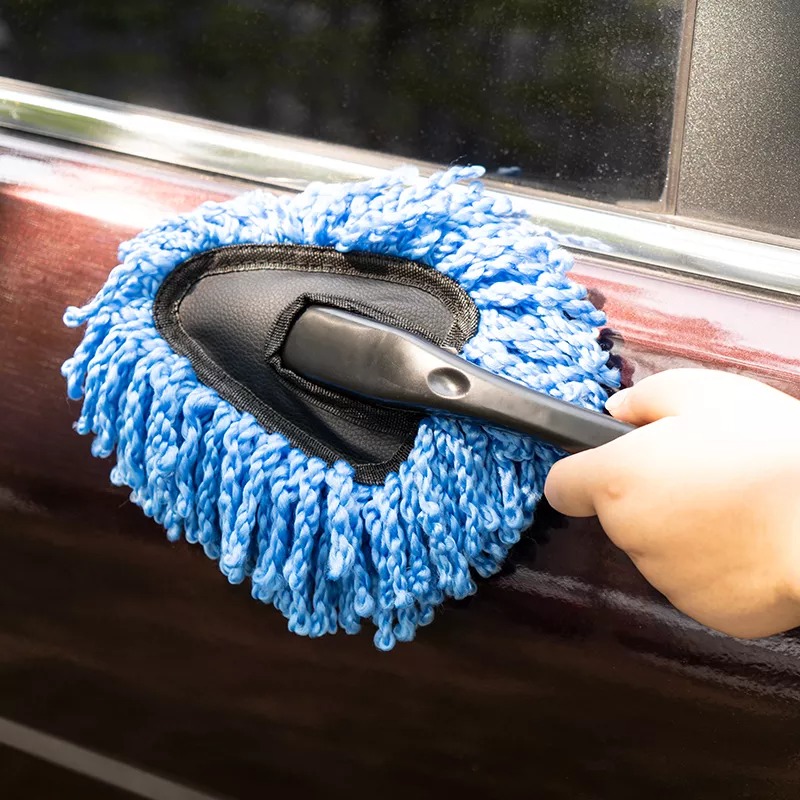 This cleaning kit is not only used for cleaning cars, but also for motorcycles and daily cleaning of kitchens, bathrooms, offices, etc.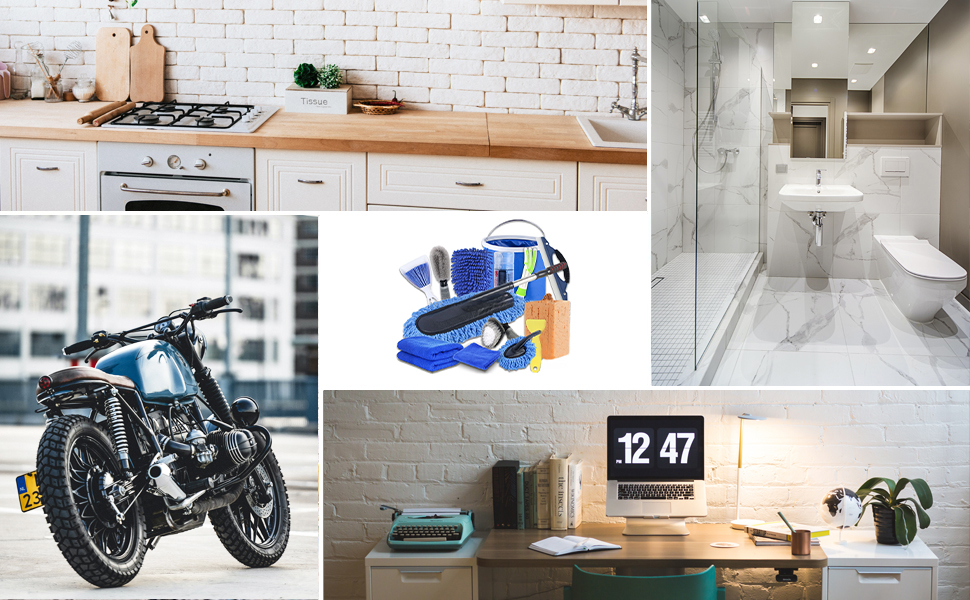 Package Contains:14Pcs car cleaning kit