The Most Complete Car Cleaning Kit with 26 Pieces Tools Including Cleaning Brushes for Interior and Exterior of Car, Buffing Sponges, and Car Detailing Tools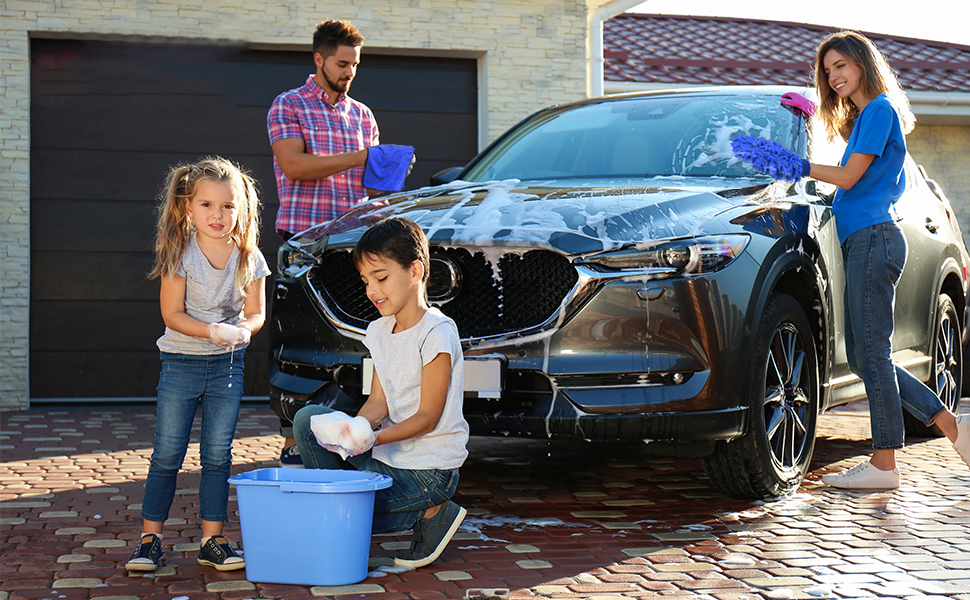 Cleaning Your Car at Home Will Now Be On Par with a Professional's with the AutoSwish Complete Car Cleaning Kit!
Who doesn't want a clean car, right?
The thing is for a car to be clean, you will have to bring it to a professional car cleaner, which could sometimes mean spending bucks for a service you know you can do at home.
If you've always wanted to bring car cleaning at home and do it yourself, we're excited to introduce to you the AutoSwish - one of the most complete car cleaning kit in the market with 26 car cleaning tools ranging from interior and exterior brushes, car buffing tools, and tools to clean even hard-to-reach areas!
With the AutoSwish, you will car detailing brushes, drill brush, tire brush, microfiber wax applicator and washing mitt and etc, Contains everything you need to clean your car, helps to clean your car efficiently. This is your best choice!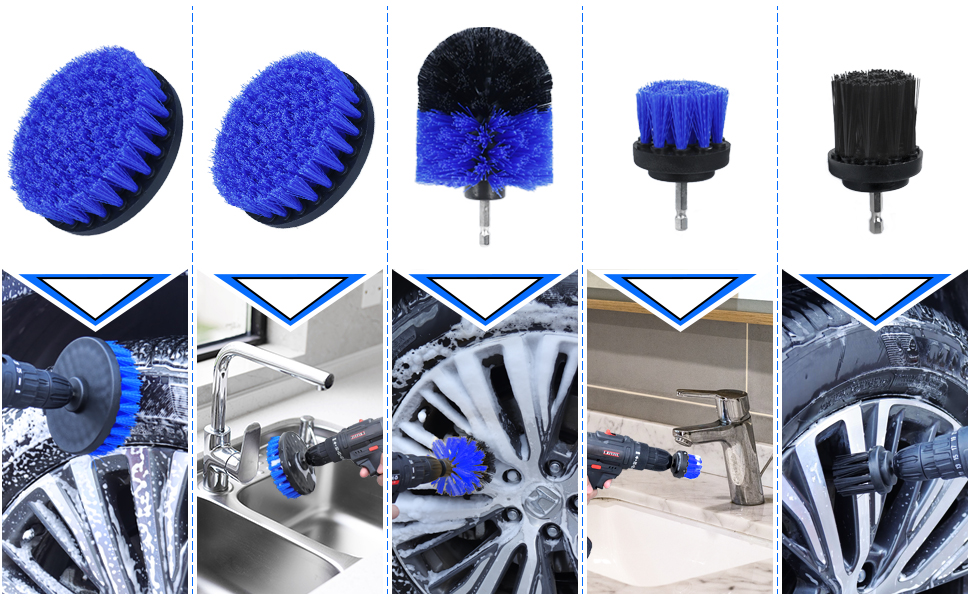 Why Choose the AutoSwish Car Cleaning Kit? 
With the AutoSwish, you will get 5 pieces of medium-stiffness electric drill brush set ranging from 2.5 inches, 3.5 inches, 4 inches, 5 inches.

The high quality car cleaning kit is made of high quality PP, wear-resistant and heat-resistant, and easy to clean.
Compatible with most cordless screwdrivers or drills. You can attach them on drills and make your task faster and easier.
The multipurpose car cleaning kit is suitable for cleaning car rims, and is also an ideal choice for bathrooms, bathtubs, tiles, floors, sinks, corners, grills, etc.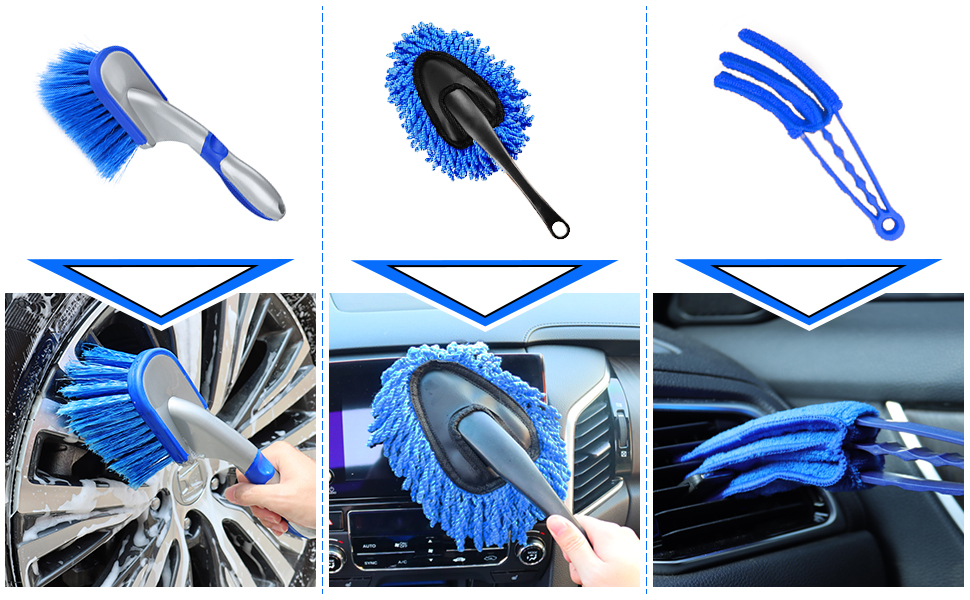 AutoSwish Car Cleaning Kit Features
🧼 You get value-for-money with the AutoSwish. The car cleaning supplies can satisfy your car's internal and external beauty and cleaning. It's 26-pcs car cleaning kit includes the following: five (5) car detailing drill brushes, five (5) car detailing brushes, three (3) wire brushes, one (1) car dash duster Brush, one (1) tire brush, one (1) air outlet brush, one (1) car wash mitt, two (2) microfiber wax applicator, two (2) car washing towel, two (2) car foam drill polishing pads, two (2) woolen polishing pad, one (1) sponge backer.
🧼 5x Drill Brush Attachment Set & 2 x Polishing Pads& 1 x backer with different stiffness and shapes that make exterior and interior cleaning easier. If you want to do the job faster, you can attach the drill brushes to a wireless drill! Brushes come in various designs that you can conveniently use for both inside and outside the car. The stiffness of these brushes also make it perfect for cleaning bathroom surfaces, wheels, shower, toilet, kitchen, bathtub and carpets.
🧼 5 x Car Detailing Brush & 3 x Wire Brushes makes cleaning small cracks, nooks and crannies, and hard-to-reach areas easier to do! The design of the brushes can meet any cleaning needs of small cracks, corners, lug nuts, wheels, vents, car seats, engine compartments, dashboards, and signs. The kit also includes 3 pcs wire brushes with 1 stainless steel brush, 1 brass brush, and 1 nylon brush. These wire brushes of different materials are suitable for different surface types - they will address all your cleaning concerns!
🧼 1x Air Vent Brush &1x Car Dash Duster & 1x Wash Mitt & 2x Wax Applicator & 2x Towels for cleaning windows, metals, and dashboards without worrying about scratches. The brushes, dusters, and towels are soft and ergonomically designed for easy handling and brushing car air vents. The car duster easily fits in the hands. Microfiber Wash Mitt absorbs 7x its weight in water and comes with internal waterproof design, elastic wrist cuff to keep mitts in place on hand.
🧼 The ultimate car cleaning kit - best gift for car and motorcycle buffs! This car wheel cleaning brush set is the ultimate collection of car wash supplies. The Car detailing brush kit to apply to cars, trucks, motorcycles, bicycles, RVs, boats, wheels, tires, rims, spokes, grills, engine bays, exhaust tips, bumpers, inner fender, undercarriage, and vents! The AutoSwish brings professional cleaning closer to home!
AutoSwish Tools Are Great Because...
Tire Brush
Ultralight, no scratches, strong adsorption, can easily remove dust, suitable for cleaning, dedusting, washing, etc.
Car Dash Duster
Light-weight, compact microfiber strings trap and lift the dust and will not scratch or streak your car.
Air Outlet Brush
Suitable for cleaning various parts of car air vents. Easy to remove and wash.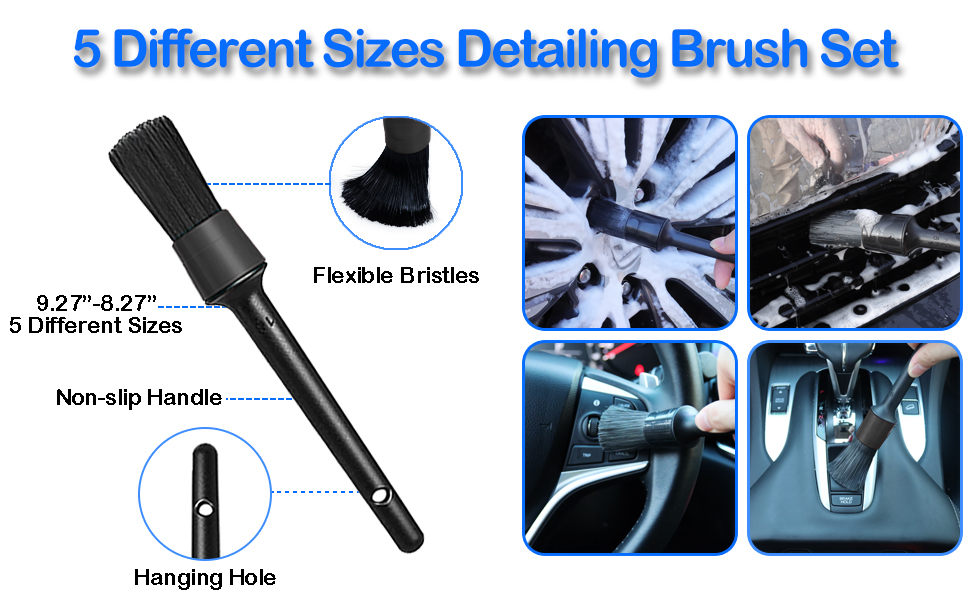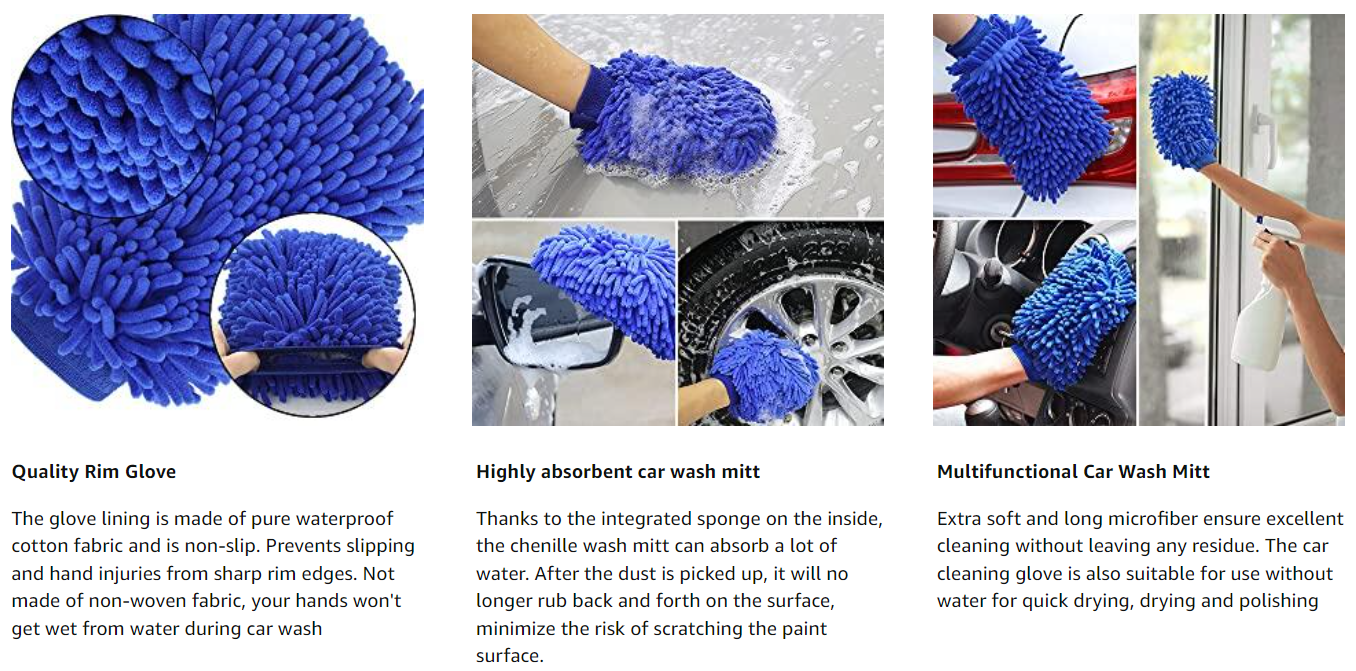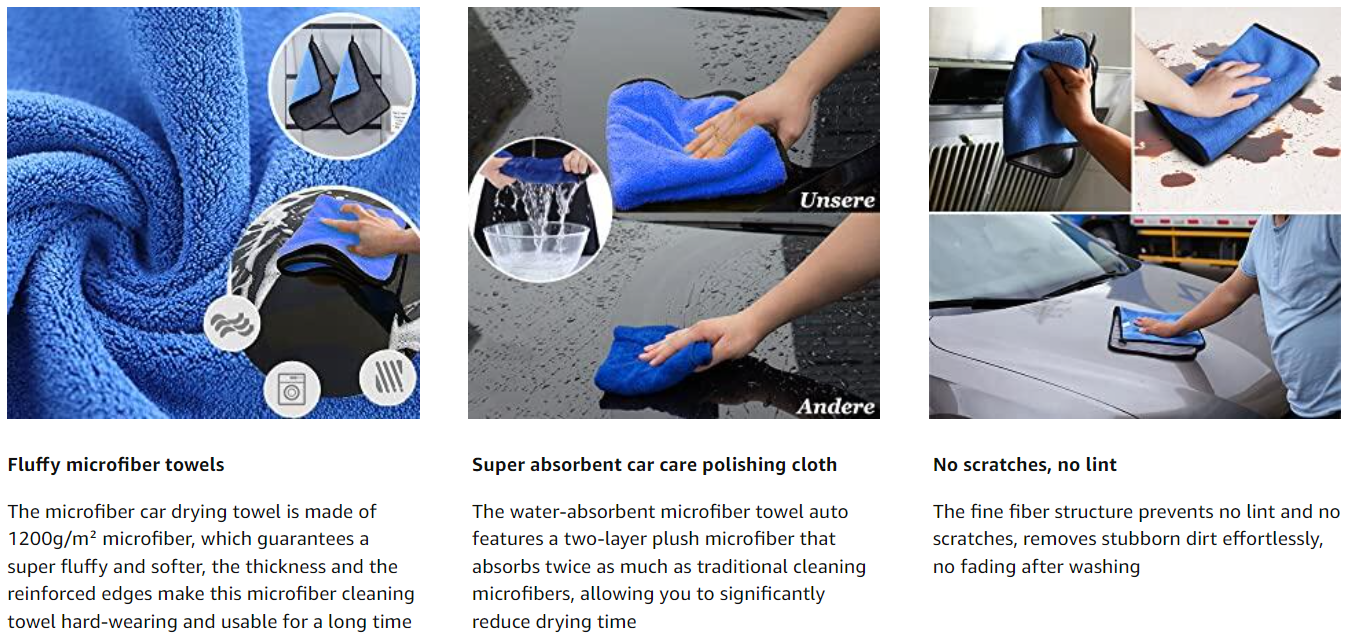 Package Contains:26Pcs car cleaning kit