Keep your precious cigar with this good deal, better seal, and best humidor in the market!
If you are a cigar lover, you know that keeping the freshest cigars needs time and extra tender loving care. If you are a beginner, you know that cigars are a form of investment coupled with a great experience; that is why you can't just leave it in the open unless you want it to taste awful and bitter. If you are asking how to maintain its freshness and quality, the answer is- ZigaFecto cigar humidor.
ZigaFecto has a high-quality artificial leather and cedarwood coating that contributes to precisely controlling temperature and moisture levels to keep the cigars fresh even for long-term storage. Additionally, its airtight and luxurious design makes it highly portable and easy to use anytime. So never lose the quality of your cigars and invest in a great humidor like ZigaFecto starting today!

Why ZigaFecto is the perfect humidor for you?
ZigaFecto has an airtight design that steadies and protects the cigar's moisture- This humidor's unique airtight design maintains the steady moisture level that prevents dryness or sogginess of the cigars. 
This humidor has high-quality artificial leather and cedarwood coating for perfect protection- Its nice interior, cedar stand, and wonderful cedar wood smell protect the cigars from tobacco beetle and other insects that may damage it. 
The best and perfect humidors are made of Spanish Cedar-  When you look for the best humidor product, you should always get the one made from Spanish cedar. This interior and material give the tobacco a distinct, aromatic, and appealing smell that every smoker can't resist. 
Created with a design that complements every tobacco lover- Its small yet elegant design will capture the interest and heart of anyone. Making it a must-have if you're a cigar enthusiast. 
Made for you and made for your travels- The humidor can be easily carried when traveling and offers excellent protection for cigars.  It is portable enough to fit in a suitcase or travel bag so you can easily take it wherever you need to go.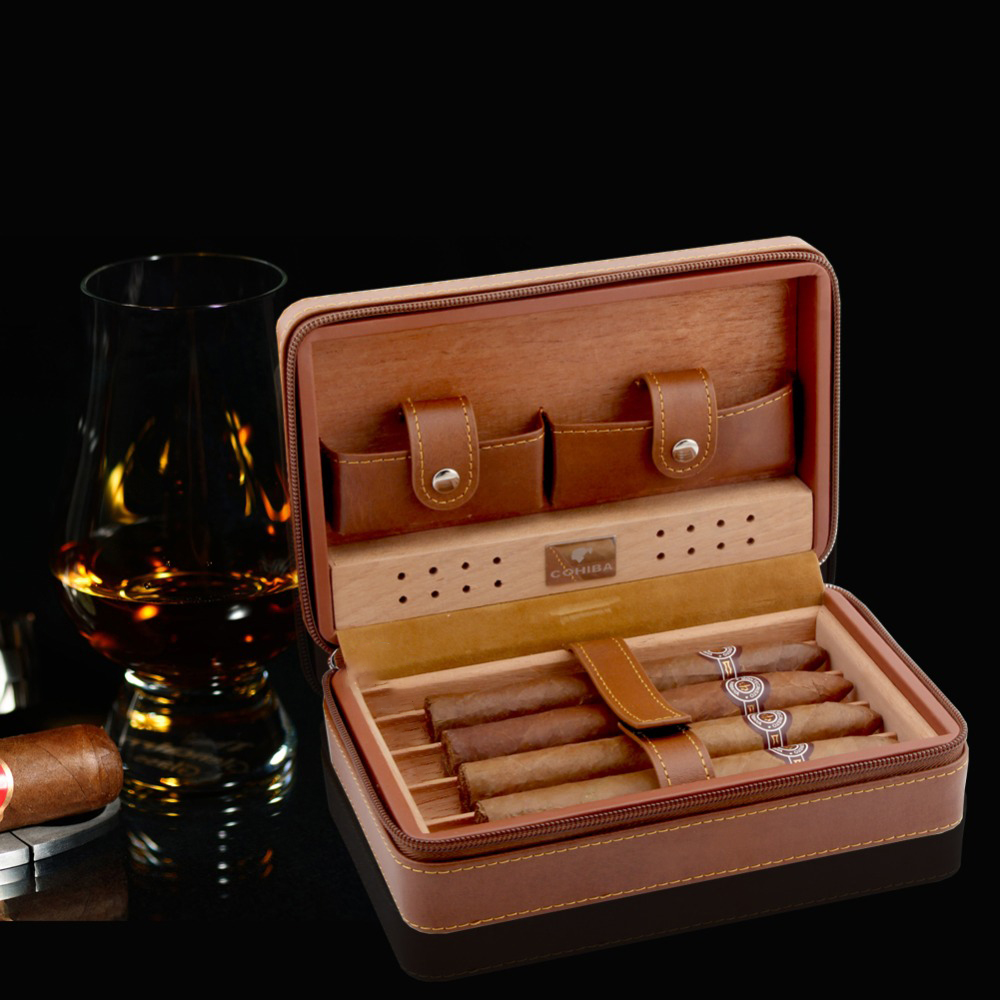 Product description
Outer size: 203 * 127 * 77mm(7.99*5*3in)
Inner size: 175 * 25mm(6.9*1in)
Material: leather
Color: black / brown
Packing: gift box
Ring diameter: suitable for less than 60 ring diameter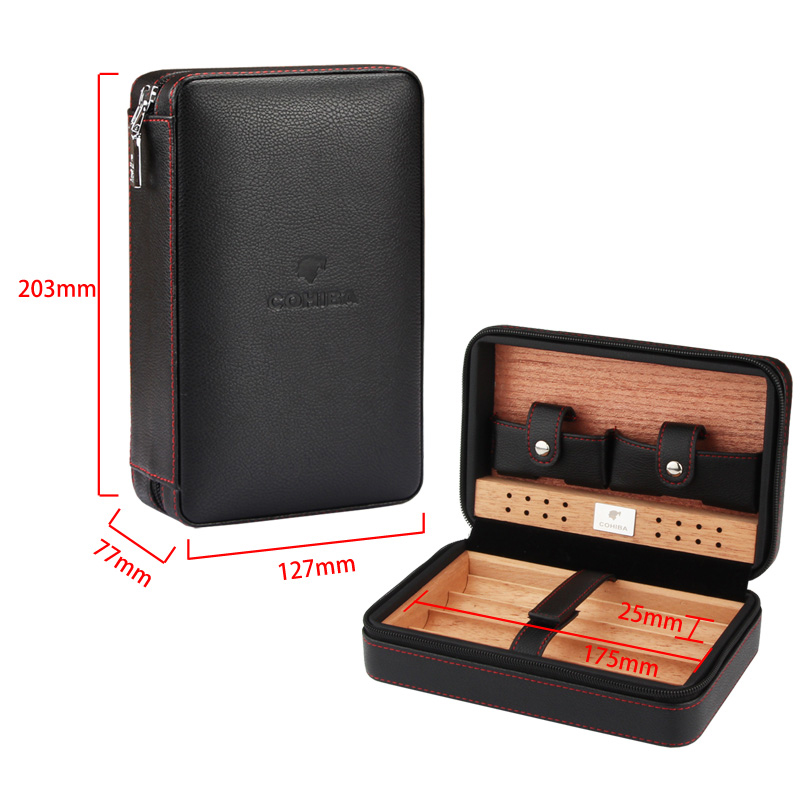 Features
it has unmatched Quality in the market: ZigaFecto's unmatched Quality of craftsmanship shows in every detail, every stitch.
U Shape Wood Tray: Its U-shaped sturdy, durable wood tray can store your cigars one by one while fixed steadily with leather strips. Providing cigars with the best protection possible.
Equipped with a Humidifier: The humidifier controls the humidity level and prevents a too dry environment that will affect the taste and aroma of your cigars.
Premium Zipper: The zipper is firm and smooth, and it is super durable and never gets stuck.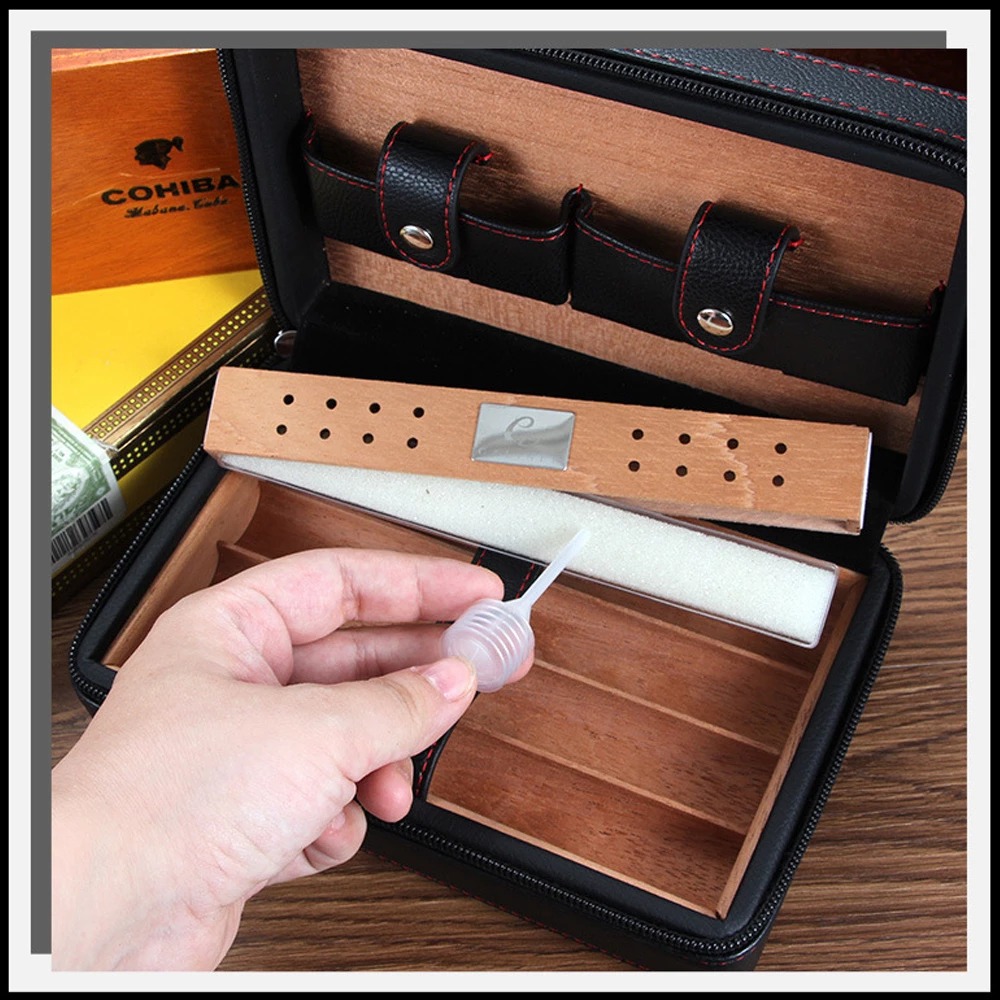 Occasions
Travel or Vacation

Outdoors (Golf, fishing, camping, hiking, beach, etc.)

Gift (Wedding, birthday, new year, Christmas, thanksgiving, etc.)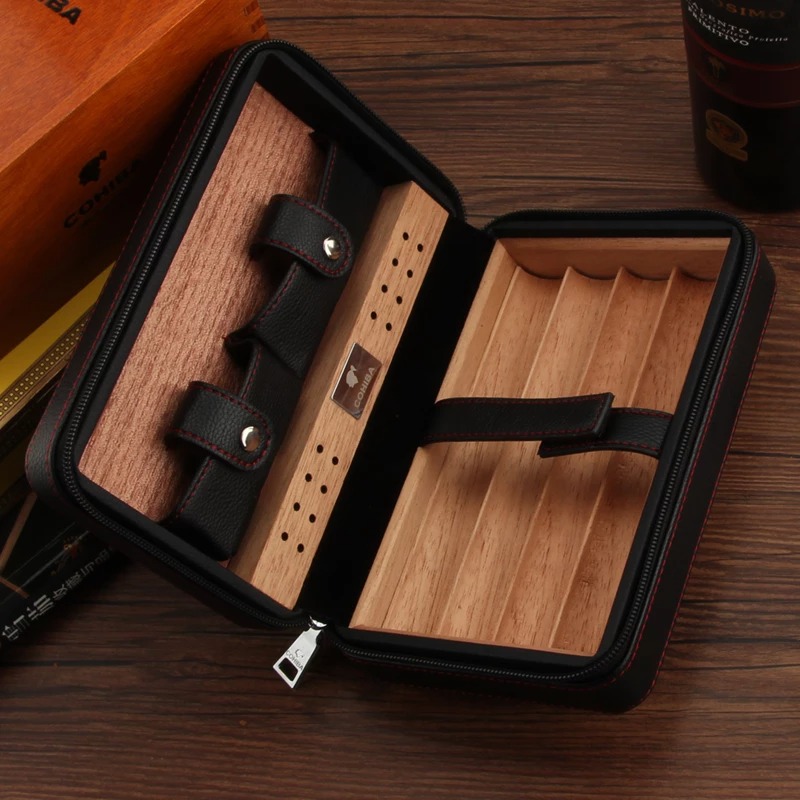 Product includes: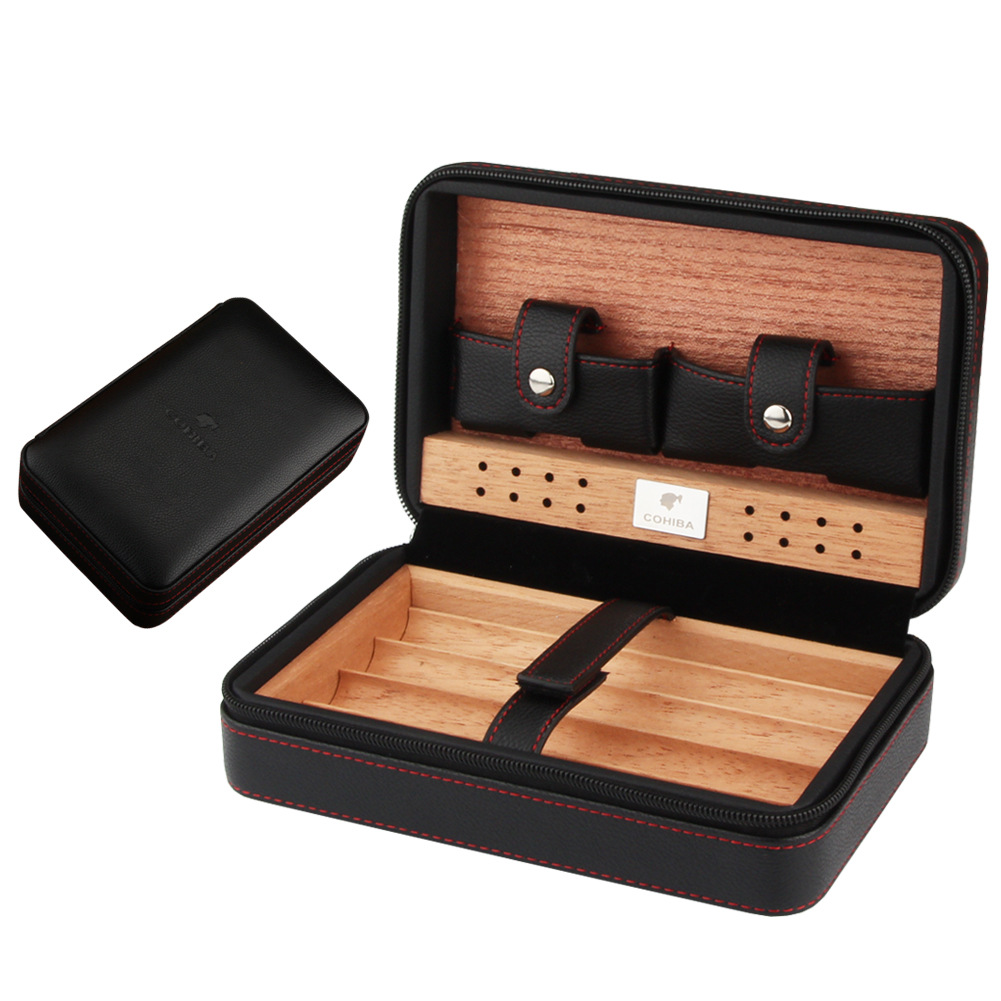 Transport Your Cigars in Safety and with Style
ZigaFecto has everything you need to in storing and transport your cigars safely and with style. (Cigars not included)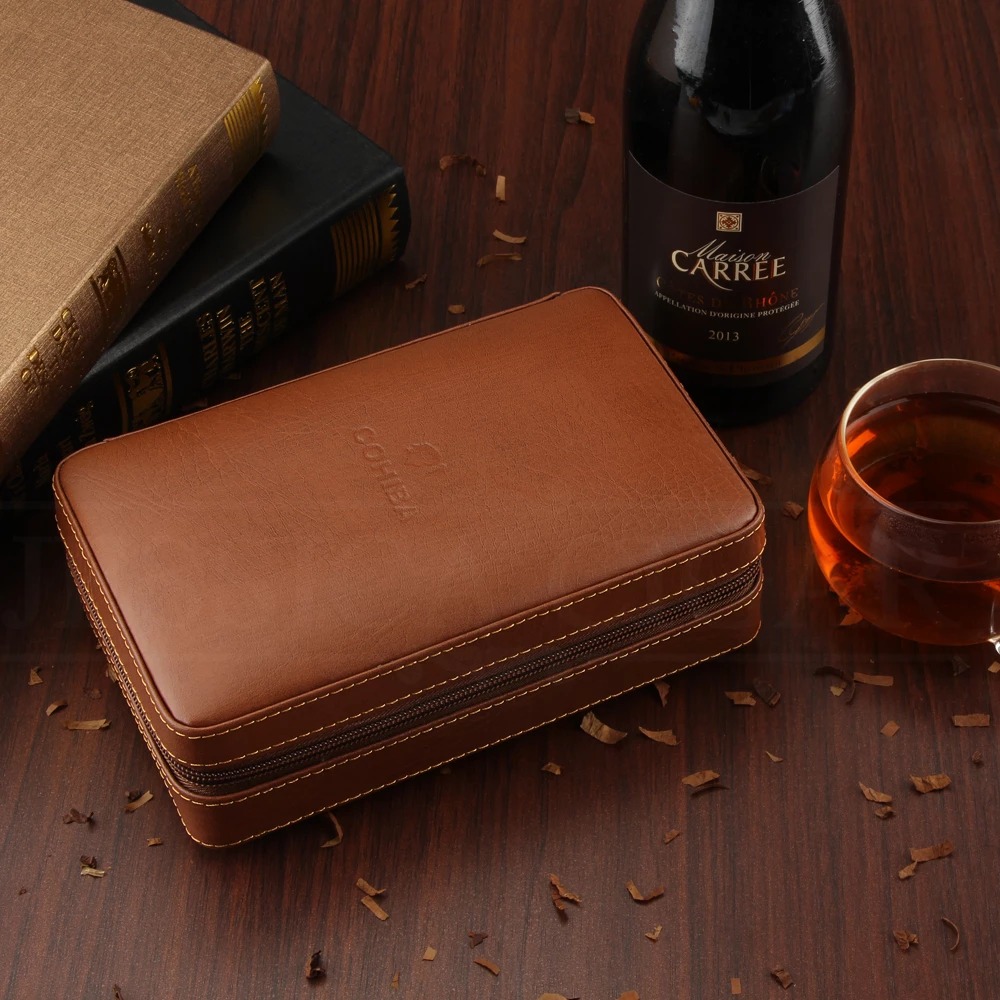 Best Companion of Cigar Lovers
This cigar travel humidor set holds your cigar, lighter, cutter and keeps your pockets empty and your cigars safe. It is handy, portable, and makes the best companion for you or any cigar aficionado while on the go.