Keep Your Favorite Cigar's Quality Intact with the
ElegoLaz Spanish Cedar Humidor!
Cigar is like an art - do it right, and you'll enjoy its beautiful flavors; leave it hanging around, and you might not get the best quality. 
Having a humidor should be on top of your list if you are a cigar lover. For cigars, humidity is very crucial. When the humidity is right, you'll be able to enjoy the aroma and taste of the cigar for a long time. When the cigar is too dry or too wet, the taste can never be the same. This is why we created the best humidor for cigar lovers - the ElegoLaz! 
Made with quality wood and a design that helps attain the perfect humidity levels for your favorite cigars, the ElegoLaz humidor with magnetic closure allows you to enjoy your favorite cigars for a long, long time!
Why Choose the ElegoLaz?
🔥The ElegoLaz is the only humidor with a MAGNETIC SEAL that creates an amazingly tight closure. The box has passed the dollar test - that's how closed and sealed it is. No humidity can come through and ruin the quality of your cigars. 
🔥The box features real Spanish cedar - a material known for its effective sealing and storing property. The Real Spanish cedar coaming and inlay make this humidor a moisture-holding machine. Keep those smokes just how you like them.
🔥 The ElegoLaz comes in the right size and can fit up to 25 cigars all at once. Whether you're a beginner or a long-time cigar enthusiast, the ElegoLaz can give you peace of mind that your precious cigars won't spoil. 
🔥 The included HYGROMETER and HUMIDIFIER makes this humidor great for travelling.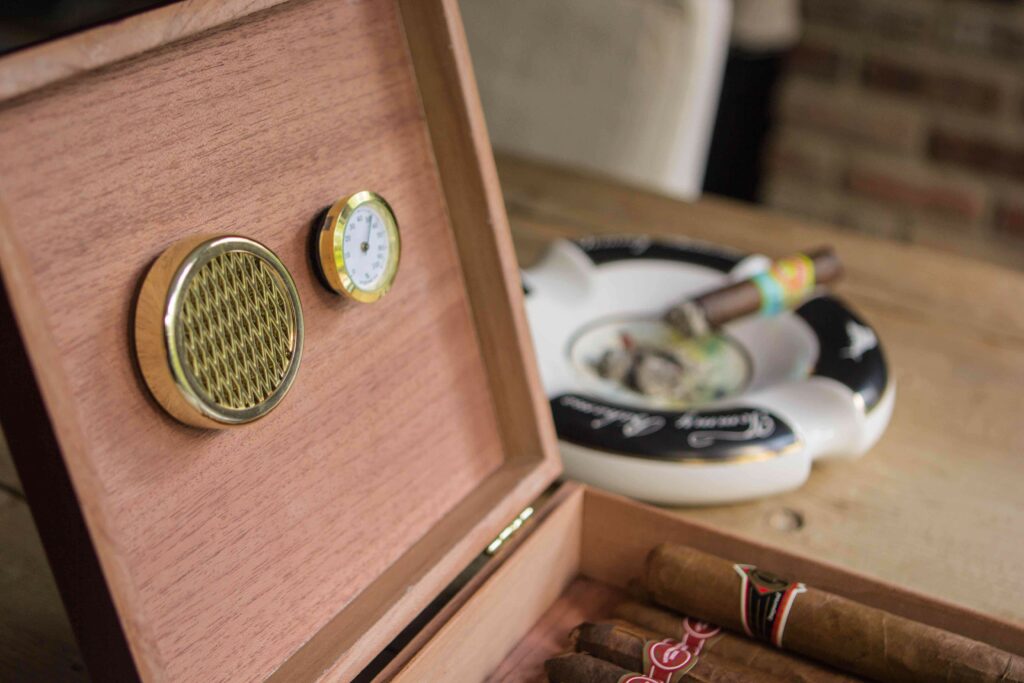 Specifications
Color: Black,Red
Size: 240*215*43mm(9.4*8.5*1.7in)
Material: Cedar Wood(Full cedar lining to help retain moisture)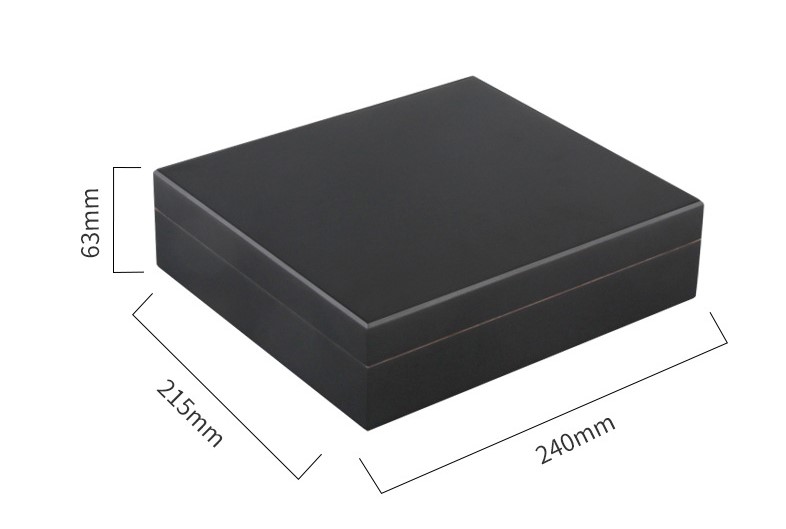 Product includes
Humidor
Thermometer
Humidifier
Detachable spacer strip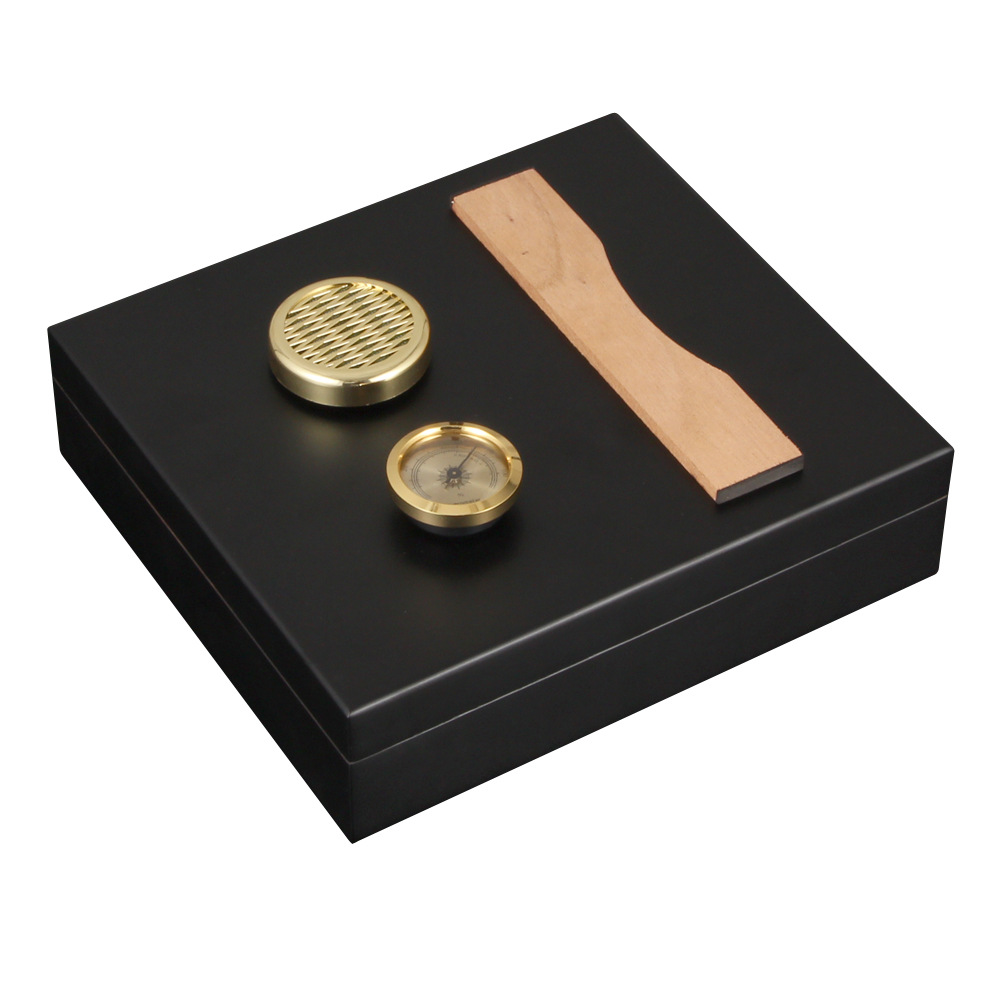 We have managed to coat the entire inside lining and perimeter coaming seal with high-quality
100% Spanish cedar wood. The abundant amount of Spanish cedar locks in moisture, significantly extending the life of your cigars.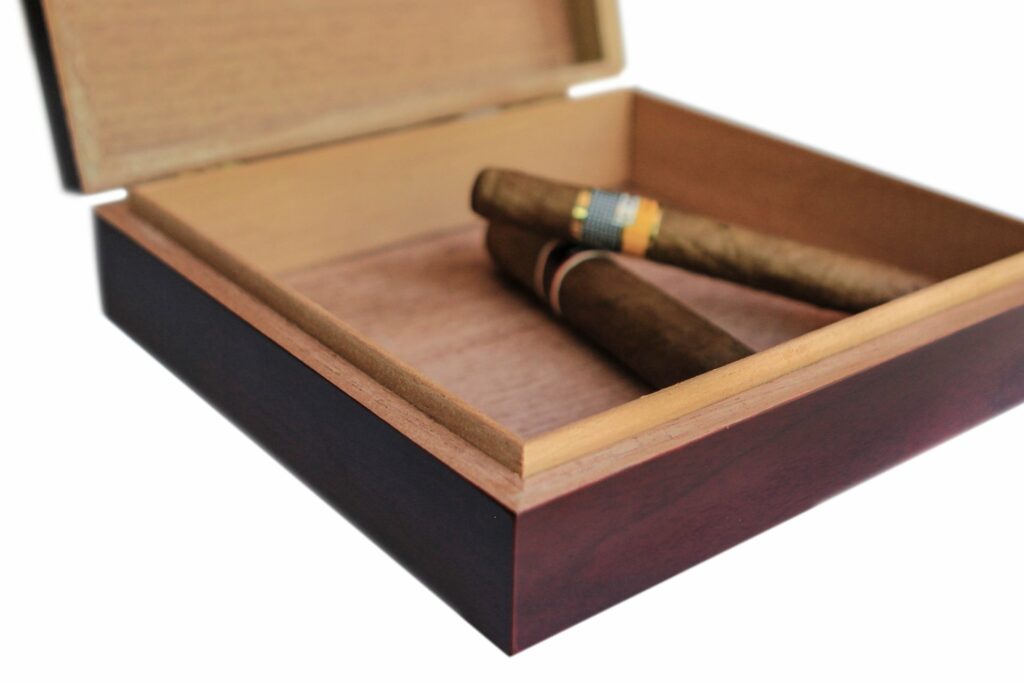 We've worked tirelessly to design the tightest fitting seal out there. The fully sealed exterior surface and magnetic enclosure easily maintain constant humidity at the magic 65-75% threshold.