The Moisture Meter You Can Use for Multiple Purposes - Great for Wood, Wall Boards, Mortar, Cardboard and Concrete and Plaster!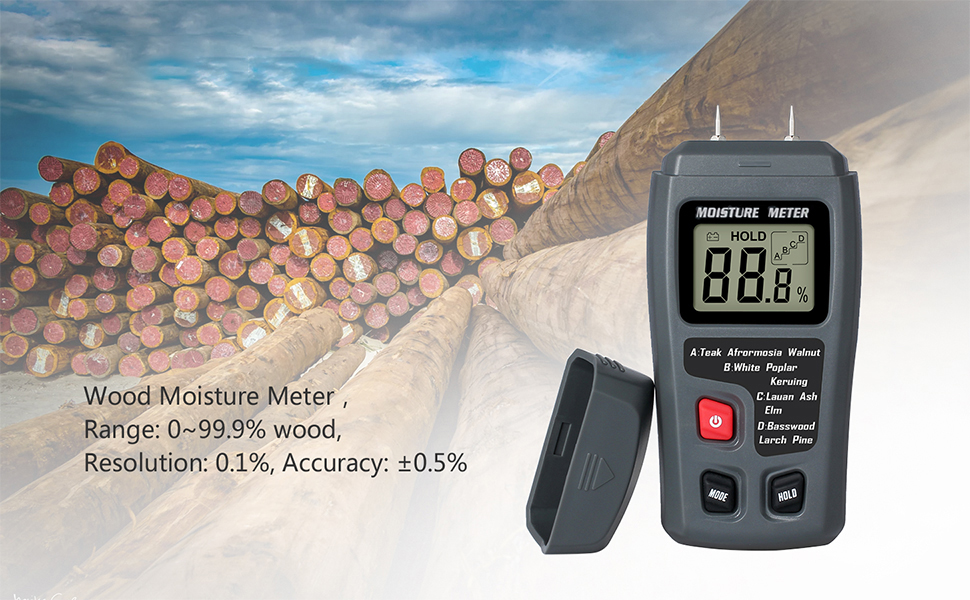 Use the WoodSpox to Detect Any Moisture in Your Materials Before You Start Building - You Get The Most Accurate Results in Just 5 Seconds!
Are you building something important soon? Ensure that no moisture will get in the way of you building a solid, corrosion-free finished project - test each material you're going to use with the handy, multipurpose moisture meter: the WoodSpox!
Compared to most of the traditional moisture meters in the market, the WoodSpox moisture meter features a testing range of 0-99% wood moisture meter, and a stunning accuracy of +/- 0.5%!
WoodSpox Moisture Meter Features
⭐️ Direct pin that allows sensors to go into deep parts of the material. Non-evasive function can reach up to 1" while preventing material damage.
⭐️ High-accuracy measurement that can check up to 99% levels with only a +/1 0.5% accuracy.
⭐️ There are 4 measurement modes that make the WoodSpox a very versatile device. The WoodSpox can measure 50 types of different wood.
⭐️ Convenient design and easy-to-read, easy-to-use features.
⭐️ Multipurpose Moisture Meter Device that can work with firewood, logs, cardboard, paper and so on.
How to use
STEP 1: Take off the protection cap of the meter, and press "POWER" button
STEP 2: Press "MODE" to select matching wood groups
STEP 3: Pushed the pins into the wood, and it displays reading
STEP 4: Until the reading stability, Press "HOLD", and you can read the record.
STEP 5: Press "POWER" button to close the device, or 15min Auto power off function save your battery
Wood Species Group Table
A: Teak Walnut Afromosia Rubber tree
B: Keruing White poplar Beech Cedar Tola
C: Lauan Ash Elm Fir Maple Padauk Tola
D: Basswood Larch Pine Birch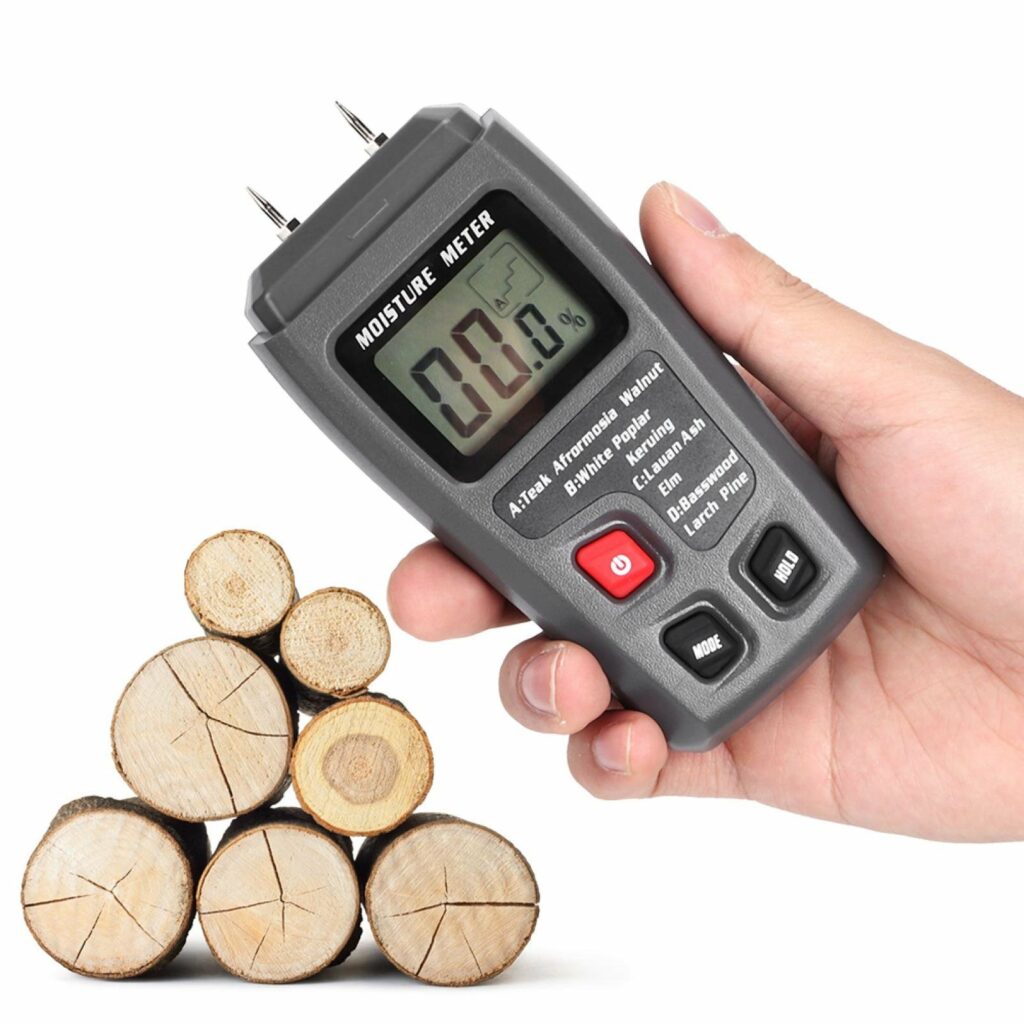 Specification
Range: 0~99.9% wood
Material: ABS
Accuracy: ±0.5%
Resolution: 0.1%
Product size: 145*67*32m
Product net weight: 129g
Auto Power Off: After approx.15 minutes
Operating Temperature: 0C-40℃ (32F-104F)
Batteries: 9V DC batteries (NOT INCLUDE)
Package List
1*Digital LCD Wood Meter (NOT INCLUDE BATTERIES)

1* Instruction manual