Moisture is Sneaky - Make Sure to Catch it Early on With MoizTect's Quick Moisture Detection, High-Calibre Sensors, and Multipurpose Design that Can Pick Up Moisture for All Types of Materials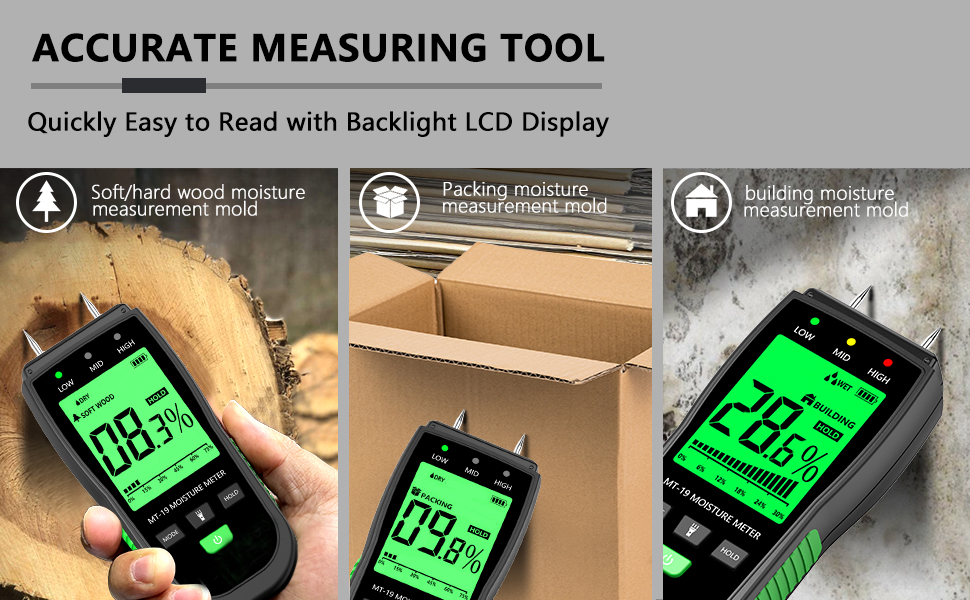 Don't Let Moisture Catch You Off-guard - Always Carry MoizTect Moisture Meter With You!
Moisture is the biggest enemy of those that are looking for quality materials.
On the outside, your wooden materials may look stellar. On the inside, moisture can slowly be eating your wood's quality. You will just be surprised how the wood that used only lasted for a few years.
Fortunately, there's MoizTect - a reliable, high-precision moisture meter that can detect the early signs of moisture corrosion early on! With its sensitive sensor and easy to comprehend data, you can count on the MoizTect to save you from the headache of dealing with moist-busted materials.

Why Choose MoizTect? 
It comes with reliable sensor.
High-sensitivity probe with very sharp edges - great for all types of wooden and paper materials.
Probe is detachable - no need to buy a new device once probes are broken.
Easy-to-use interface
Works for all types of materials including hardwood flooring, cabinets, furniture, lumber, slats, beams, plywood, paneling, conglomerates, window frames, forestry wood, rolled products.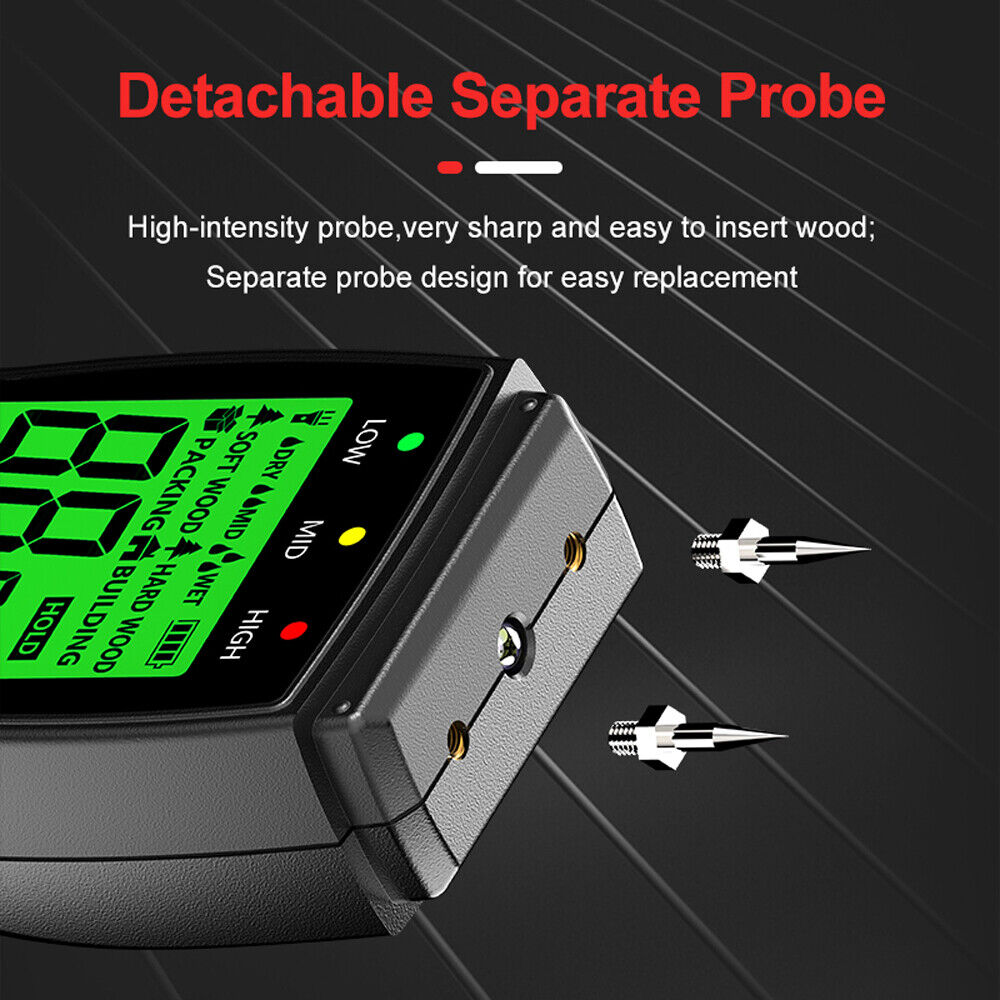 MoizTect Moisture Meter Features
⭐️ Offers the fastest, easiest way to detect moisture inside materials. 
⭐️ Comes with 3 calibrations for all types of materials so you can test all the materials you will be needing. 
⭐️ Easy-to-use interface so you can conveniently tell moisture levels and any issues. 
⭐️ Comes with 4 measuring modes so you can use this device for all types of work. 
⭐️ Includes audible and visual alerts so you will immediately notice problems when recorded. 
⭐️ Pins are replaceable - no need to buy a new device when pins get broken. 
⭐️ Bright LED display comes in handy when you're testing in a dark place.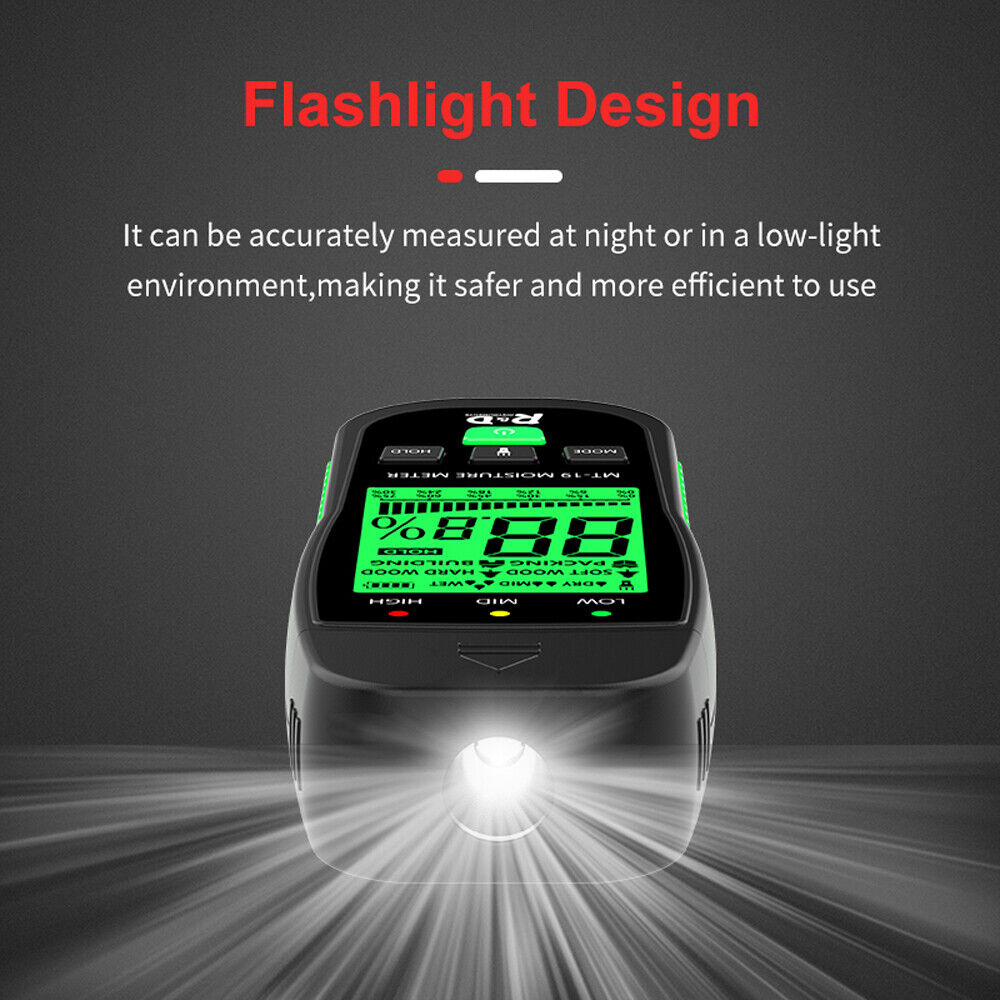 Specification:
Model: MT-19
Product material: ABS
Precision: +0.5%
display resolution: 0.1%
Wood moisture range:5~75%
Packing moisture range: 5~75%
Building Moisture range: 1.5~30%
Product size: 13.9*5.5*2.5cm
Product net weight: 140g
Batteries: 3 AAA batteries (NOT INCLUDE)
Package Includes
1 × Wood Moisture Meter (NOT INCLUDE BATTERIES)
2 × Probes
1 × Wrench
1 × Manual