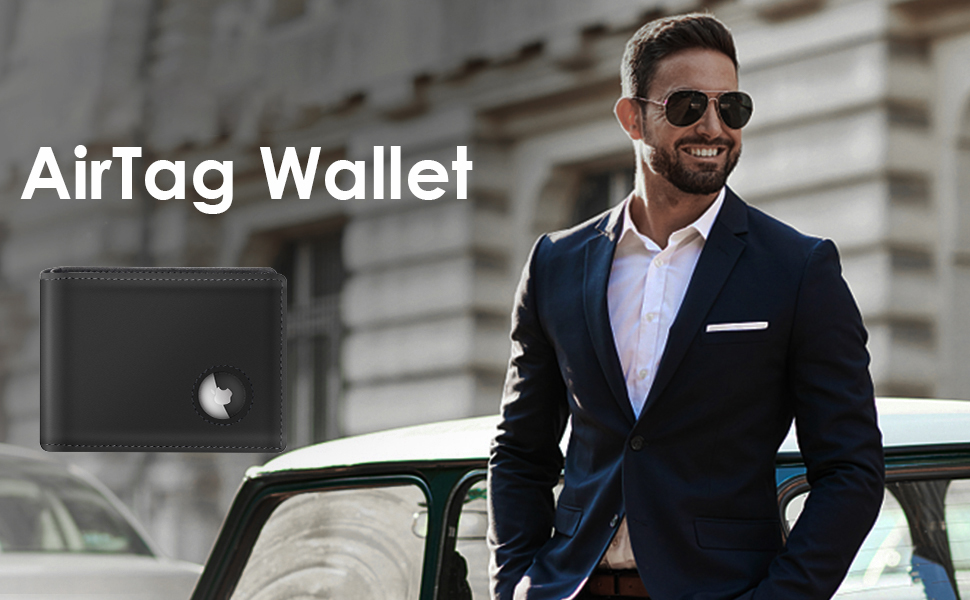 Ever had that mini heart attack when you can't find your wallet? Yeah, we've all been there. But what if I told you there's a wallet out there that's not just stylish and sleek, but also smart? Enter the TagPouch Ultra Slim AirTag Wallet. It's like the James Bond of wallets, but without the shaken-not-stirred martinis.
Crafted with top grain leather that screams luxury, this wallet is the perfect blend of form and function. It's ultra-slim, so no more bulky pockets or unsightly bulges. And minimalist? Oh, honey, this wallet knows less is more. But here's the kicker: it's got a built-in pocket for your AirTag. That's right, misplacing your wallet just became a thing of the past. And with RFID protection, your cards are safe from those pesky digital pickpockets. So, if you're looking for a wallet that's got your back (and your front pocket), the TagPouch is your match made in accessory heaven.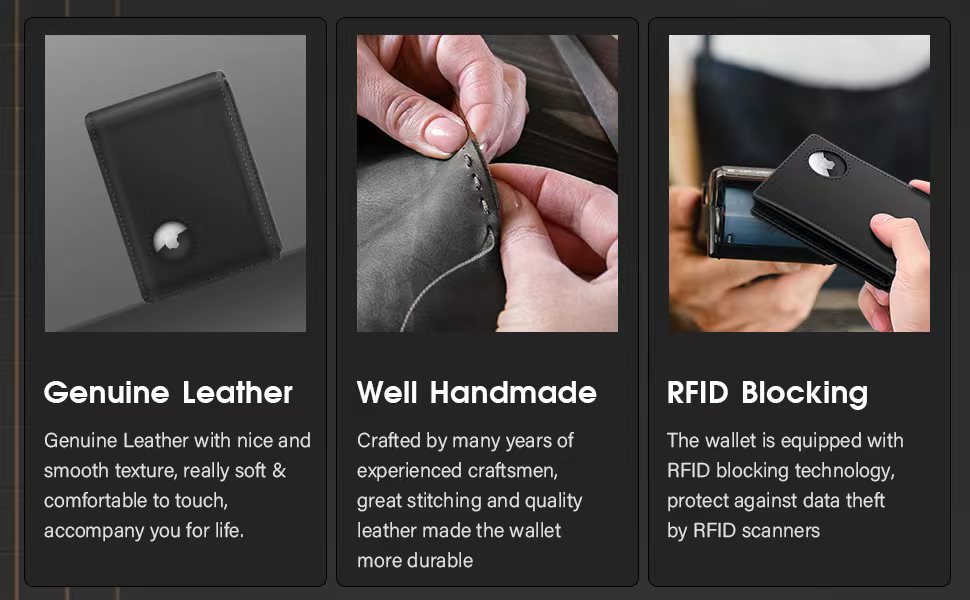 Ready to elevate your wallet game? Let's dive deeper!
Never Lose Your Wallet Again!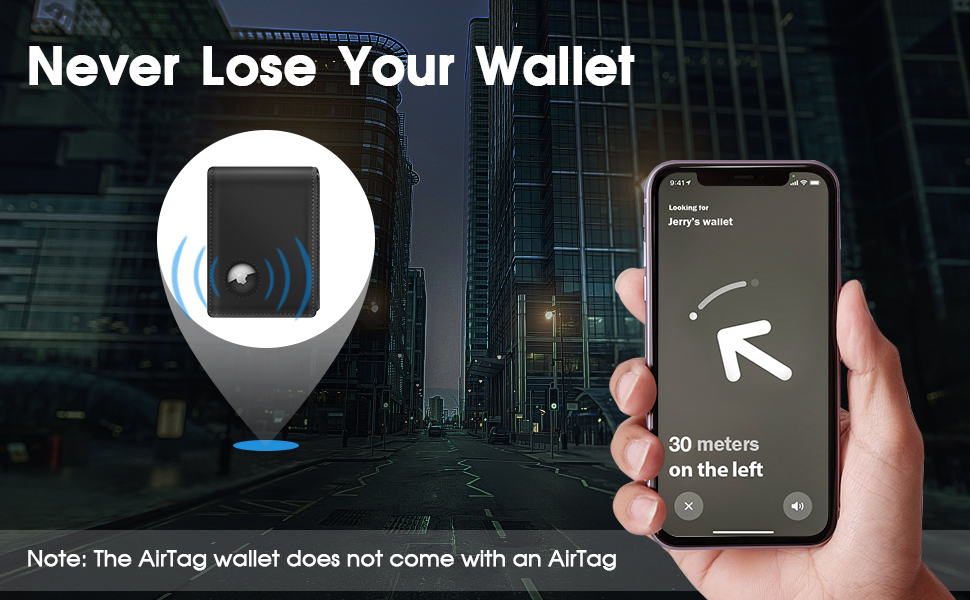 Ever had that heart-dropping moment when you can't find your wallet? With the integrated AirTag pocket, misplacing your wallet is now a tale of the past. Track it down with a tap on your phone. It's like having a mini GPS for your cash and cards!
Luxury You Can Feel
Crafted from top grain leather, this wallet isn't just about function; it's a fashion statement. As you use it, the leather evolves, giving you a unique accessory that's as individual as you are.
Slim Yet Spacious
Hate bulky pockets? We do too. This ultra-slim design fits snugly in your pocket, but don't be fooled by its sleek profile. It can hold 11+ cards, ensuring you've got everything you need without the bulk.
Digital Pickpockets Beware!
In this digital age, thieves have gone tech-savvy. But with the RFID blocking feature, your personal info stays personal. It's like having a security guard for your pocket.
Everyday Elegance
With its minimalist design, it's a perfect blend of style and substance. Whether you're at a business meeting or a casual outing, this wallet ensures you make an impression.
A Wallet That's Got Your Back
With the lifetime guarantee, you're not just buying a wallet; you're making an investment. Any issues? The brand's got you covered. It's customer service, but make it elite.
Gift It or Flaunt It

Packaged in a luxurious box, it's ready to be the perfect gift. Whether it's Father's Day, a birthday, or just because – it's sure to impress. And if you're buying for yourself? Well, treat yourself to a little luxury.
Stay Safe, Stay Stylish
With the RFID Blocking feature, not only are you protected from potential digital thieves, but you're doing it in style. It's like having a secret agent in your pocket.
A Wallet That Grows With You
The more you use it, the more it becomes uniquely yours. The leather's grain and luster change over time, ensuring you have a one-of-a-kind accessory.
There you have it! A wallet that's not just about carrying cash and cards, but about making a statement. Whether you're gifting it or getting one for yourself, it's a game-changer.
Hey, trendsetter!  Still on the fence? Here's the deal: life's too short for lost wallets and missed style opportunities. The TagPouch Ultra Slim AirTag Wallet isn't just another accessory; it's a lifestyle upgrade. And guess what? These babies are flying off the shelves faster than you can say "Where's my wallet?" So, why wait and risk the dreaded FOMO? Dive into a world where style meets function, and let your wallet do the talking (and the tracking!). Secure yours now and be the envy of, well, everyone. Because let's face it, who doesn't want a wallet that's both smart and good-looking?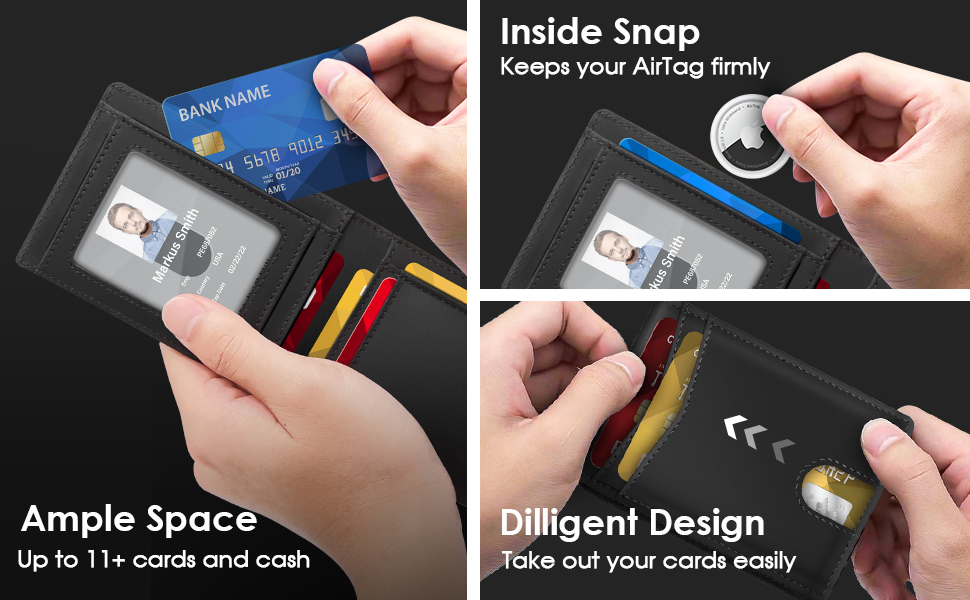 Technical Specifications
Alright, tech enthusiasts, this one's for you! Let's get down to the brass tacks:
Material: Premium Top Grain Leather. (Because only the best will do!)
Design: Ultra Slim & Minimalist. (All the style without the bulk!)
Card Capacity: Holds up to 11+ cards. (Yes, including that coffee loyalty card you never use.)
Special Feature: Integrated AirTag Pocket. (Like a GPS, but for your wallet.)
RFID Protection: Blocks the 13.56 MHz band. (Keep those digital pickpockets at bay!)
Dimensions: Perfectly sized to fit in front pockets. (No more unsightly bulges!)
Closure: Magnetic. (Because who has time for zips and buttons?)
Warranty: Lifetime Guarantee. (We've got your back, always.)
Packaging: Luxurious Gift Box. (Perfect for gifting or treating yourself!)
So, there you have it! All the technical deets you could ever want. Whether you're a tech geek or just someone who appreciates the finer things in life, the TagPouch Ultra Slim AirTag Wallet checks all the boxes. Ready to make it yours?