Hello, sound maestro! Whether you're laying down tracks in the studio, capturing the perfect audio for your vlog, or recording the next big podcast, we know you need more than just ordinary headphones. That's where the StudioMax Over Ear Studio Headphones come in. These are the audio sidekick you've been dreaming of - delivering crystal clear sound, marathon-worthy battery life, and comfort that feels like a cloud for your ears. But that's not all, these headphones are also designed with sharing and stability in mind, making collaborations a breeze. So, are you ready to meet your new audio partner?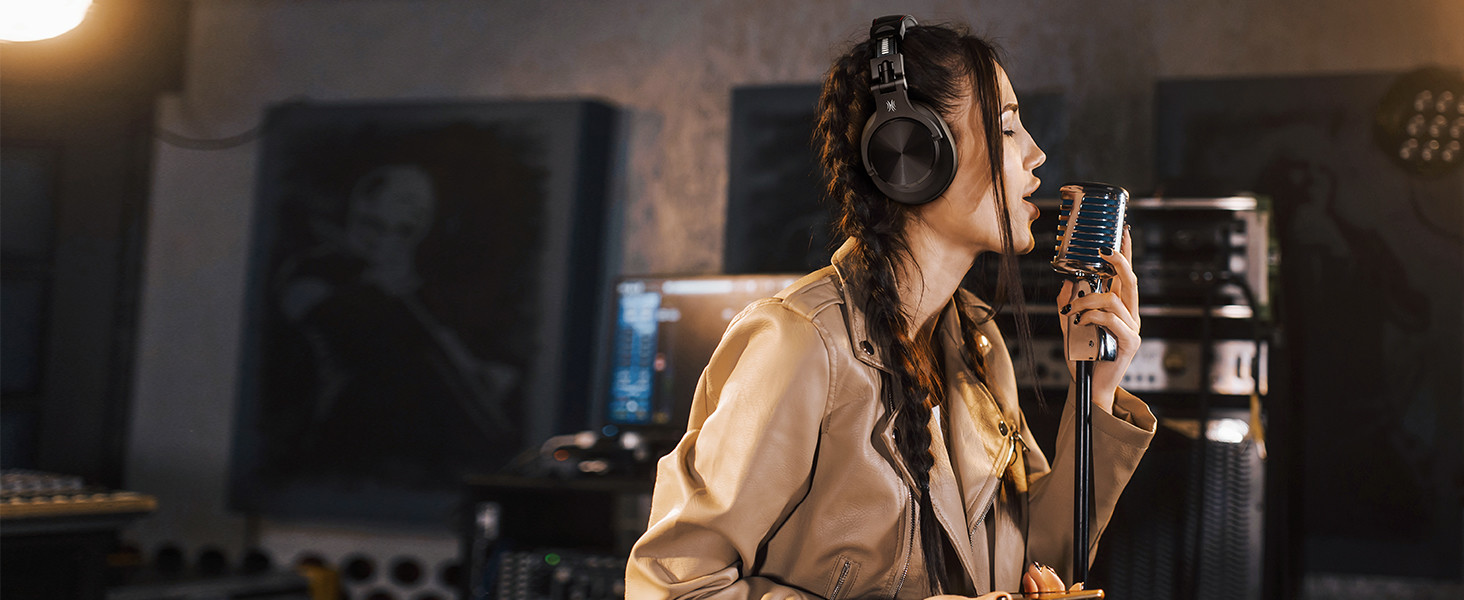 Experience Sound Like Never Before
Immerse yourself in the world of high-resolution audio. With custom-made aluminum fascia and 40mm neodymium drivers, these headphones deliver a sound so clear and dynamic, you'll feel like you're in the studio with your favorite artist. Perfect for musicians who need to hear every detail, or vloggers who want their audio to be as crisp as their visuals.
Power Through Your Creative Process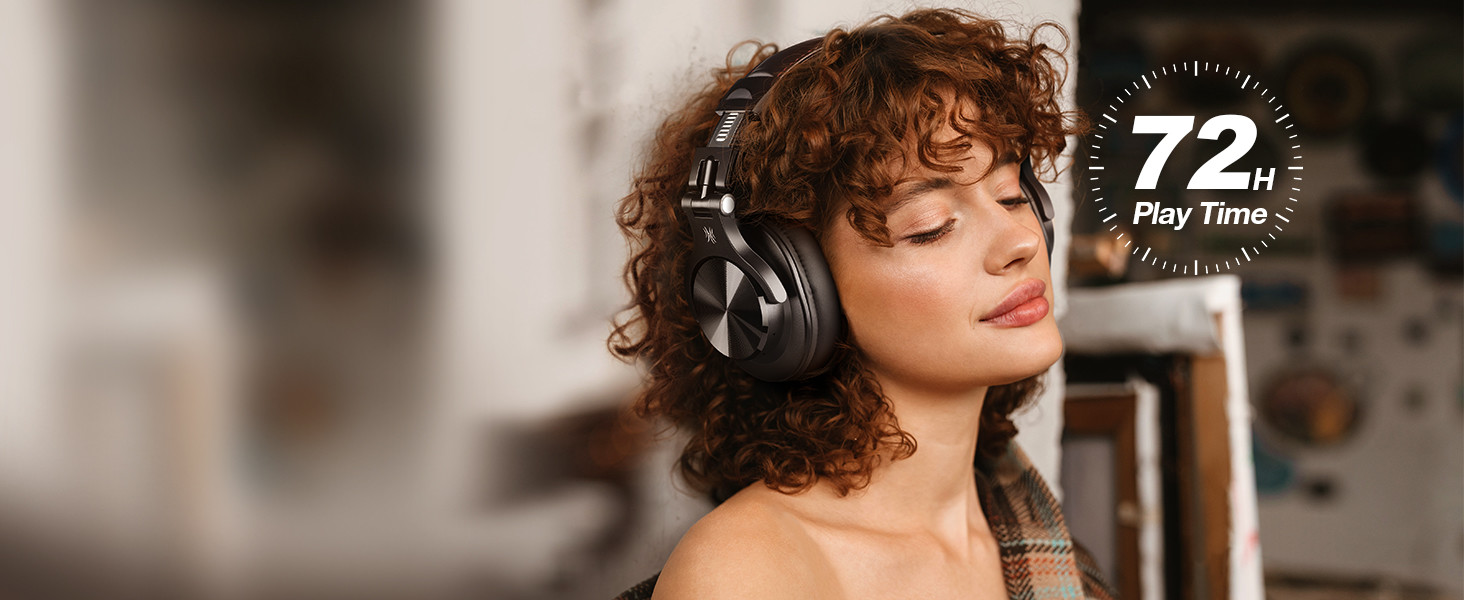 Say goodbye to the dreaded low battery alert. With an impressive 72 hours of playtime in wireless mode, you can focus on your work without worrying about charging. And if you do run low on power during a creative spree, just switch to wired mode and keep the momentum going. Ideal for podcasters who need to record long sessions or content creators on a tight deadline.
Comfort That Doesn't Quit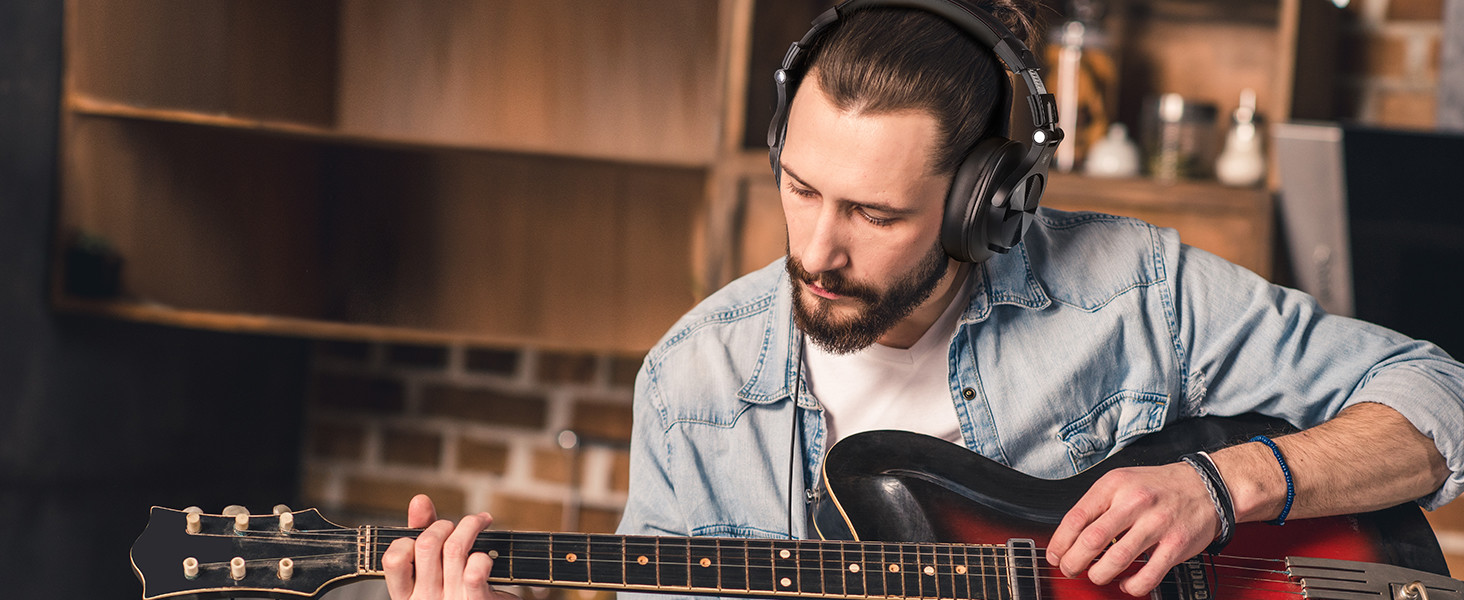 Long editing sessions? No problem. The over-ear, ergonomic design of these headphones ensures they're comfortable enough to wear for hours on end. Plus, they're rotatable and foldable for a perfect fit and easy storage - a must-have feature for professionals on the move.
Collaborate and Share with Ease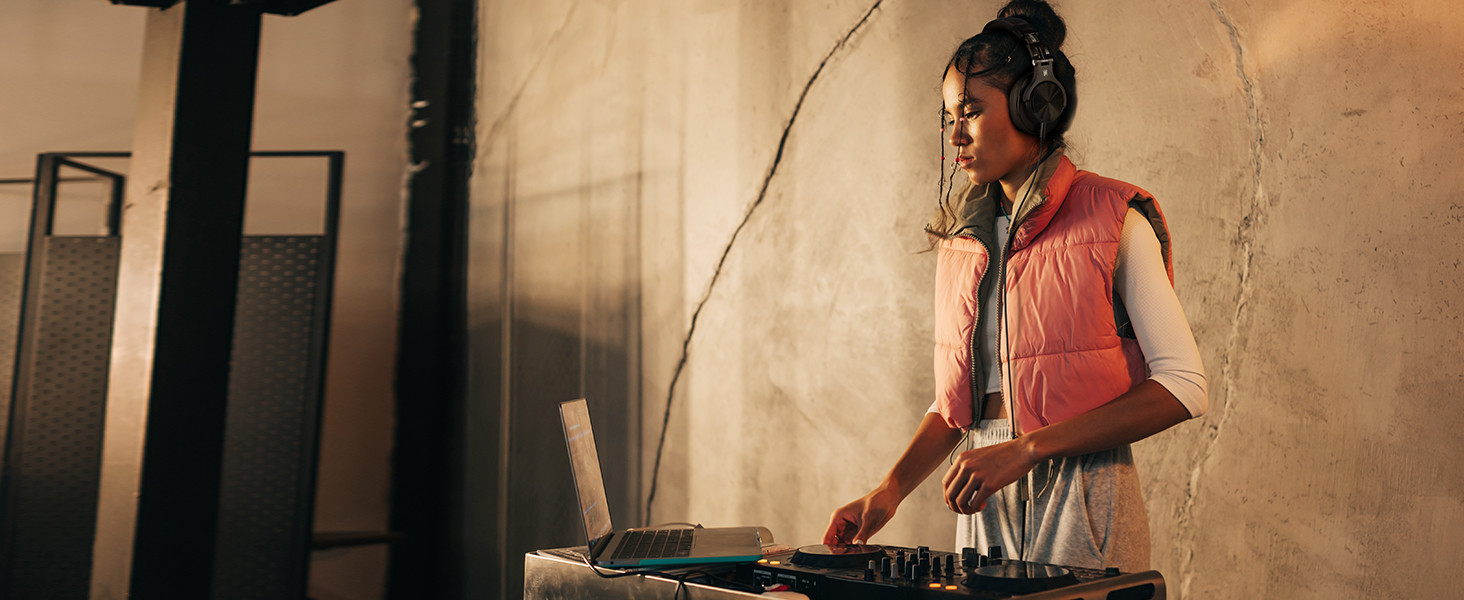 Sharing is caring, especially when it comes to creating great audio. With the unique audio sharing feature, you can share your sound with a friend or collaborator in real-time. Just pair the headphones with your device, plug in, and you're ready to share your latest masterpiece. Perfect for musicians collaborating on a mix or podcasters recording a guest episode.
Stable Connection with Wired Aux Jack Lock Design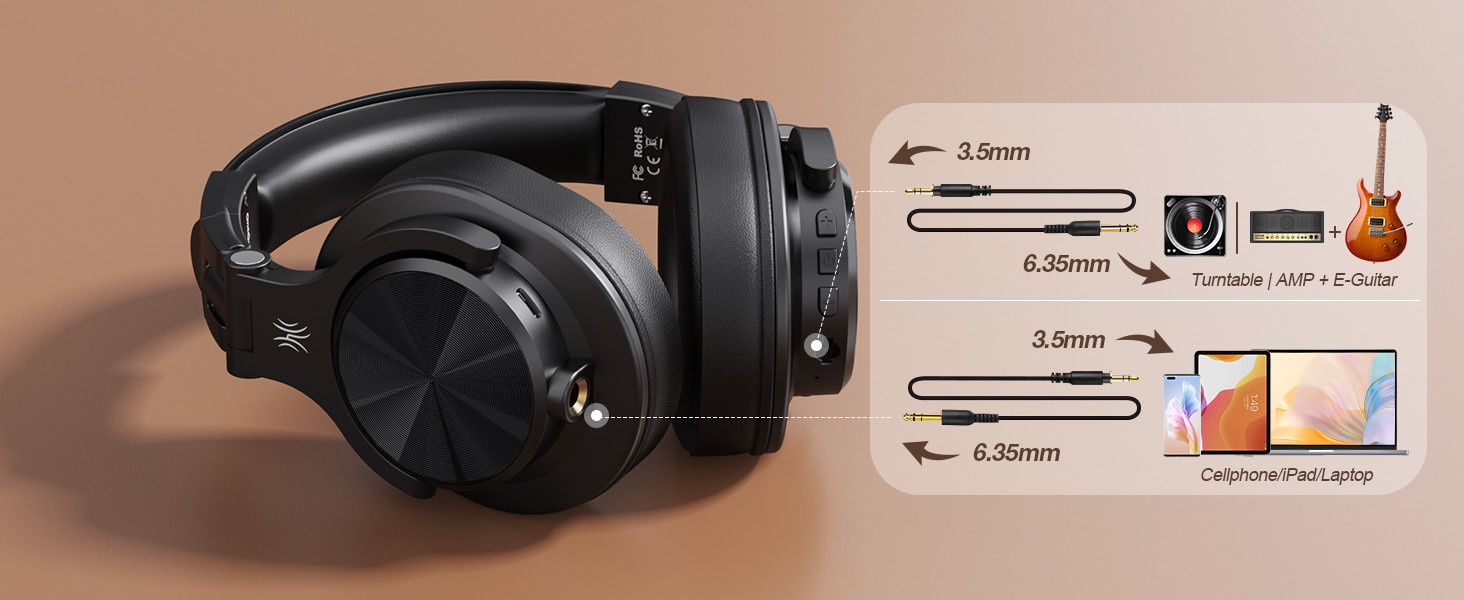 No more worrying about loose connections. The wired Aux Jack Lock Design ensures a stable connection, so you can connect with confidence and focus on what's important - creating amazing audio content. Ideal for professionals who need a reliable connection during their work.
Ready to elevate your audio game? Don't wait! These StudioMax Over Ear Studio Headphones are selling faster than front row concert tickets. Grab yours now and step into a world of high-resolution sound that will make your creations stand out. Because when it comes to your passion, only the best will do
Specifications
Type: Over-Ear Studio Headphones
Connectivity: Bluetooth and Wired (3.5mm/6.35mm audio jack)
Battery Life: Up to 72 hours in wireless mode
Drivers: 40mm neodymium drivers
Design Features: Rotatable and foldable structure, ergonomic design
Additional Features: Audio sharing feature, Wired Aux Jack Lock Design
Color: Black