Keep Tabs On Your Little One — Peace Of Mind For Parents & Kids!
Parents, don't worry! This is a brand new way to keep in touch with your kids and know their location anytime!
Today, parents have to be able to track their kids to ensure their safety. If you want to know where your child is and be able to talk to him, StrapTect is the solution!
This kids smartwatch comes with an app that allows you to see their live location on a map and call them anytime.
Join the smartwatch revolution and help your child (and you) stay connected, no matter where they go. Our app lets you keep an eye on your kid's location and what they're up to. With StrapTect, you'll always know when they're nearby or when they're getting close to home.
Top 17 Reasons Why You Should Get This
Smartwatch For Kids Aged 3-12
Voice Call & Talk to Your Kids In 1-Click!
Live Location Tracking - View GPS location on the map
Peace Of Mind For Parents & Kids!
Built-In Emergency SOS Button - Kids can call parents from the watch
Location History - Find out where kids were & go!
Voice Messaging - Send & receive voice messages
Leave Area Notifications - Be notified when kids leave a certain area
Built-In Remote Camera - Parents can take remote pictures of their kids
Built-In Flashlight - Safety & vision in the darkness
Alternative To Mobile Phone For Kids!
Alarm Clock - Motivates kids to get up on time!
Phone Book - Kids can call parents or family members
Kids Entertainment - Math and thinking games for kids
Photo Album - Kids can view taken photos on the smartwatch
Remote Controlled By Parents Through The Free App
Water & Dust Resistant (not to be immersed in water)
Used By +35,000 Protective Parents In The UK!
Requires Prepaid SIM Card (Micro-SIM)
*You can find them cheaply everywhere!
2-Way Kids & Parents Voice Calling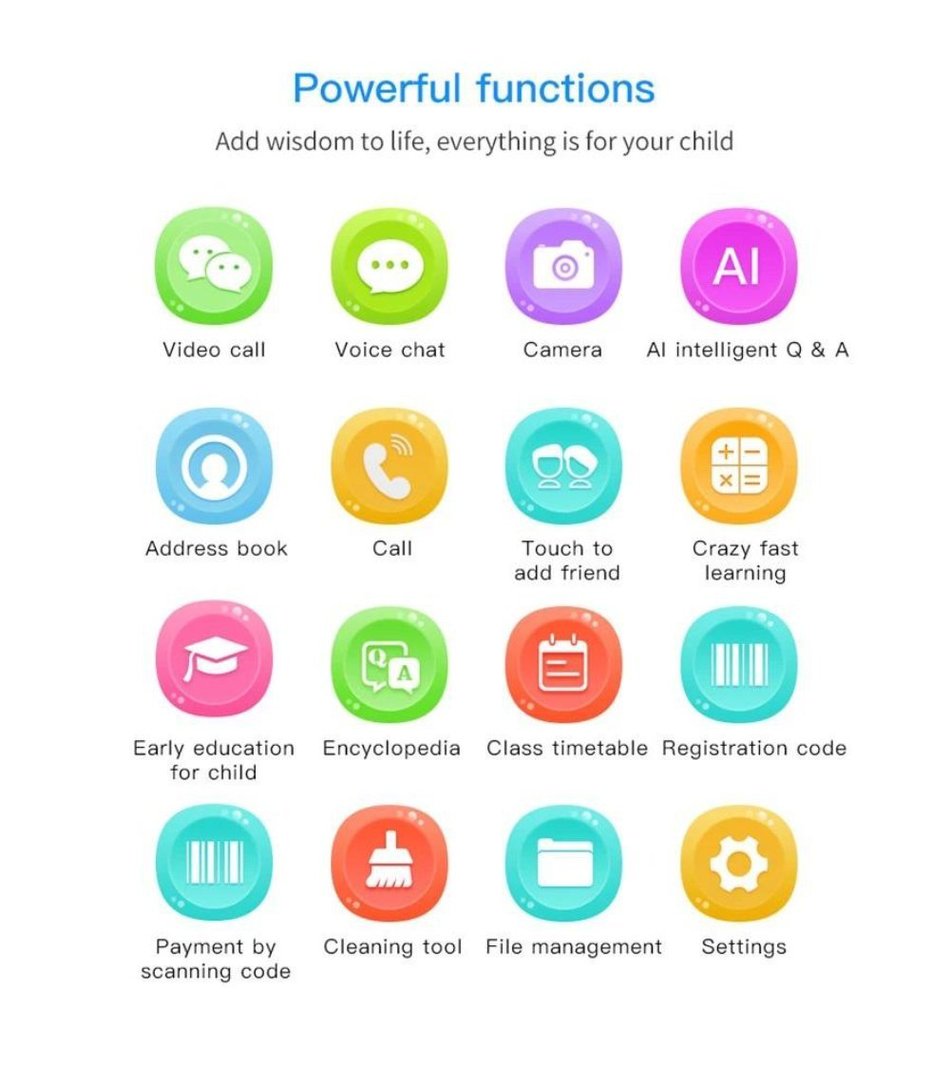 The StrapTect is the world's first kids smartwatch with two-way voice calling. It not only looks cool, but offers the most advanced safety tech to give parents complete peace of mind!
It's the perfect smartwatch for your kid to stay safe, secure, and in touch with you. Parents can call and talk to their children anytime, kids can also call their parents via the phone book, or with one click of the built-in SOS button. (phone number has to be preset in the app)
Live GPS Location Of  Your Kids
Step into the future with this 3rd generation smartwatch for kids! StrapTect Kids features a GPS tracking device that will show you the location of your precious little ones on a map anytime, anywhere.
With the phone app and easy-to-use interface, you'll always know where they are. You can set boundaries to keep them safe and not worry about going overboard. Get peace of mind while also monitoring their fitness & physical activities.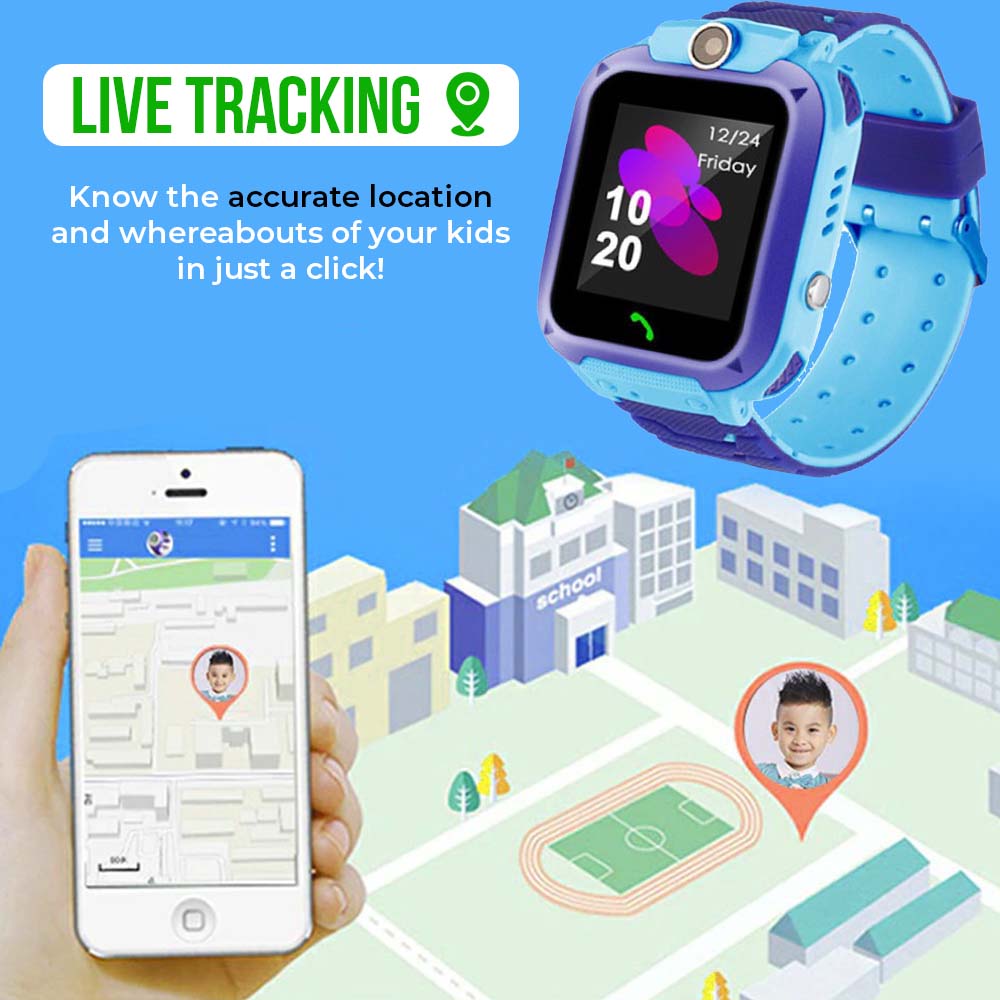 For Boys & Girls Aged 3-12
This is the perfect gift for 3-12 year old boys and girls who want to stay in touch with their parents at any time. It connects through a GSM (safe frequency for kids) network to parents' phones and gives kids the freedom to explore their world, be safe, and stay connected. Encourages independence and creativity!
Get Notified When Kids Leave School/Home
Concerned about your children's safety? Keep track of them and know when they leave school or home with the StrapTect! With this smartwatch, you can set geofences to let you know when your children enter or exit a specific area. It's great for parents with children in school who need to know the time their kids are leaving.
Easy & Full Parental Control
Stay connected to your children! This kid's smartwatch is designed with easy & full parental control via the app. You can see how many steps they walked and how much time they spent on their activity. It features remote rewards such as heart shapes to remind your kid that they're doing good and you love them!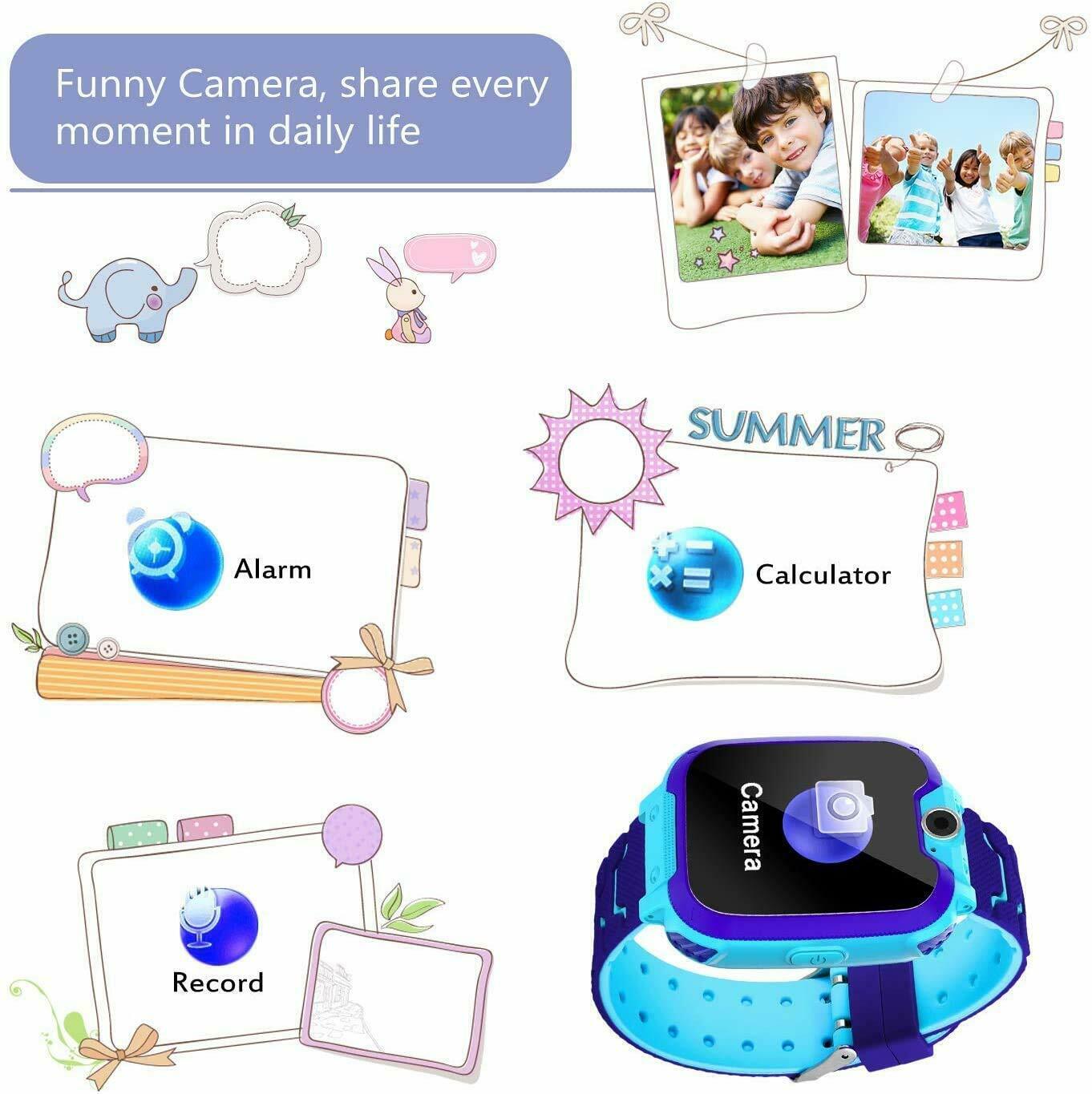 How To Use
The smartwatch is simple to set up, pair to your phone, and use! More detailed info is included in the user manual.
Make sure the device is turned off, and insert the Micro-SIM card into the smartwatch.
Install the app on your phone (for iOS & Android) and create a parental account.
Pair it by scanning the barcode on the back of the smartwatch through the app.
Enjoy peace of mind, and ensure your kid's safety!
Specifications
Strap Material: Comfy Silicone
Battery Capacity: 400mAh
Charging Time: 2h
Screen Size: 1.44" / 3.6cm
Screen Resolution: 128x128p
Standby Time: 70 hours
App Support: iOS & Android
Age Range: 3-12
Language: +30 languages
Weight: 44g
Waterproof: IP67 (Splash-proof)
SIM Type: Micro-SIM
Wireless Distance: No limit
Dimensions: 52x40x15cm
What's In The Box?
1*Kids Smartwatch
1*Charging Cable
1*User Manual