Teens Will Love The Cool Look of This Smart Watch. Sleek and Hip, The BlixoWatch Has All The Features Your Teens Need to Monitor Health Stats and Receive Important Notifications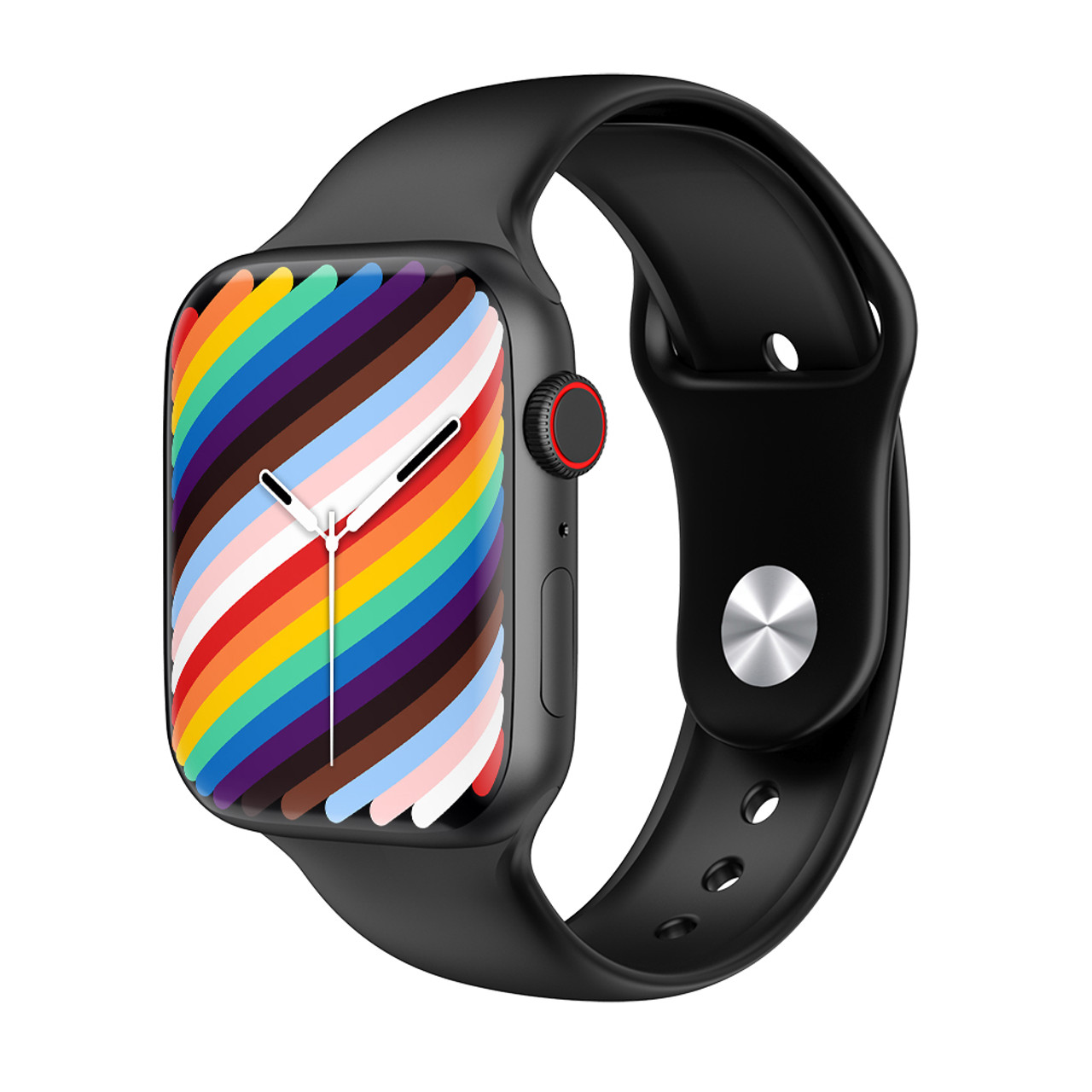 The Kids and Teens Smartwatch That You and Your Child Will Love!
Are you looking for the best smart watch for your teens? 
Teens now have a specific style - they want gadgets that look cool and hip. But parents who want to check on their child's overall health want one that's functional. 
How do you find the balance?
Fortunately, BlixoWatch has all of that - the sleek, elegant style with all the functionalities of an adult smart watch. 
Your teenage kids and you will love the look, function, and overall benefits of having the BlixoWatch. 
Why Choose BlixoWatch Kids Smart Watch? 
Has new and improved health sensors that can take in numbers for calories burned, steps taken, oxygen levels, and even ECG stats.
The watch comes with Bluetooth compatibility that makes syncing with phone and watch easier.
Comes with a GPS feature for tracking.
Get real time notifications from your emails, texts, calls, and social media notifications.
Long-lasting battery - lasts up to 7 days when fully charged.
Tracks more than 10 types of activities.
Can be used as a regular watch.
BlixoWatch Kids Smartwatch Features
✅ Comes with complete health tracking features from calorie counter, ECG sensor, and pedometer.
✅ Complete fitness tracker for multiple activities.
✅ Bluetooth compatible that allows teens to receive notifications from texts, emails, reminders, and social media.
✅ Sleep monitor allows you to keep track of your child's sleeping habits.
✅ Water resistant smart watch that kids can use even if it's raining.
✅ Comes with a hip and cool look that teens will love.
✅ Long-lasting battery life - only takes 3 hours to charge.
Specifications
Compatible Systems: Bluetooth 5.0, Android 4.4 or iOS 9.0 devices or later
Notifications: Incoming calls, SMS, Facebook, Email, etc.
Sleep Monitor
Heart Rate Monitor
ECG Monitor
Multiple Time Zone
Pedometer
Calories Burned
Perpetual Calendar
Weather updates
Split display
Passlock
Magnetic charger
1.69 inch TFT screen, 240*280 pixel
24-hour continuous heart rate monitor
Battery: 230mAh (Included)
Charge Frequency: 2-3 Days depending on usage
Charge Time: 2 Hours
Size: 40*22*13.5 mm
Case: Alloy Vacuum Plating
Watch Face: over 30
Siri Voice ASS: yes
Vibration: support
Multiple languages: Chinese, English (default), German, French, Italian, Spanish, Japanese, Polish, Russian, Portuguese, Vietnamese, Korean, Arabic, Hebrew, Thai, Croatian, Turkish, Czech, Dutch, Indonesian, Malaysian, Finnish, Greek, Romanian.
Package Includes
1 x Kids Smart Watch
1 x Charging Cable
1 x User Manual