With its Realtime GPS Tracking, 4G Capacity, WiFi Connectivity, GeoFence Feature and SOS Call Settings, the GeenzSec Is a Great Security Kids Watch That Will Help You Keep Your Kids Safely Monitored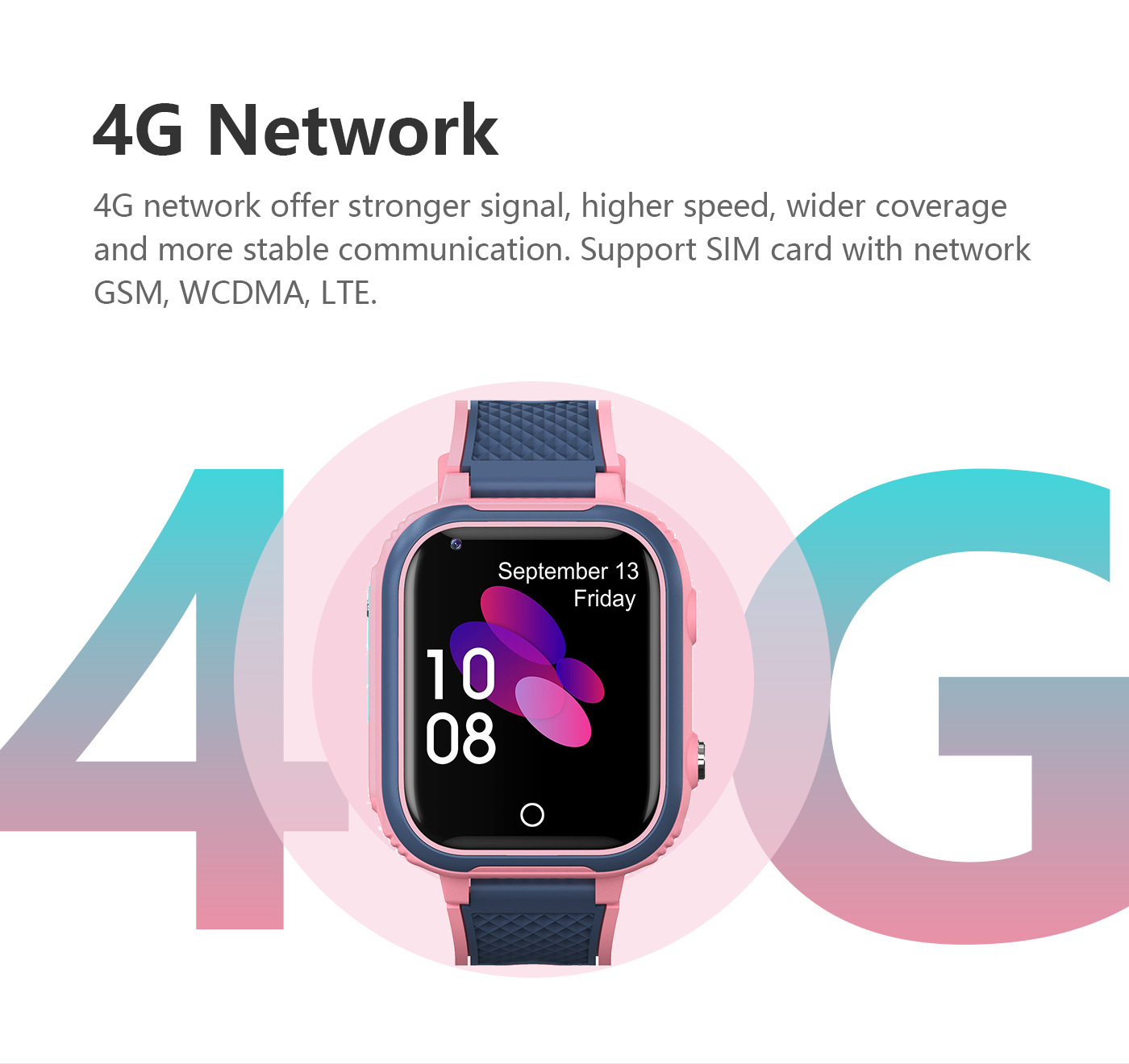 Feel Secured Sending Your Child Outside. The GeenzSec Has Everything You Need for Communicating with Your Child, Keeping Track of Where They Are, and Getting Alerts When Your Child Wanders Off to Places You Don't Know
Sending children outdoors can be scary. Nowadays, terrible people could be everywhere. It's not enough to just know where they are - it's important that you have access about your child's whereabouts in case emergencies happen.
Having the GeenzSec smartwatch for kids is one of the best ways to feel more secured with sending your children outside. Whether they are in school, hanging out with friends, or going to a trip, you can be assured that your child is still "under your watch" even if they are out of sight.
Why Choose the GeenzSec Kids Watch?
The kids smartwatch that supports strong, seamless 4G/Wifi Connection
Gives parents access to immediate communication through voice call
Feeds information about the exact location through real-time GPS Tracking
Features Geo Fence that allows you to see if child has left safe zones.
Provides a better way to communicate through the two-way Video Call. Camera is HD.
Waterproof smartwatch wit IP67 rating
Caters SOS Emergency Call
Includes Kids School Mode
Comes with HD Touch Screen

Comes with a Flashlight

Includes Math Games

Bluetooth connectivity enabled

Comes in multiple languages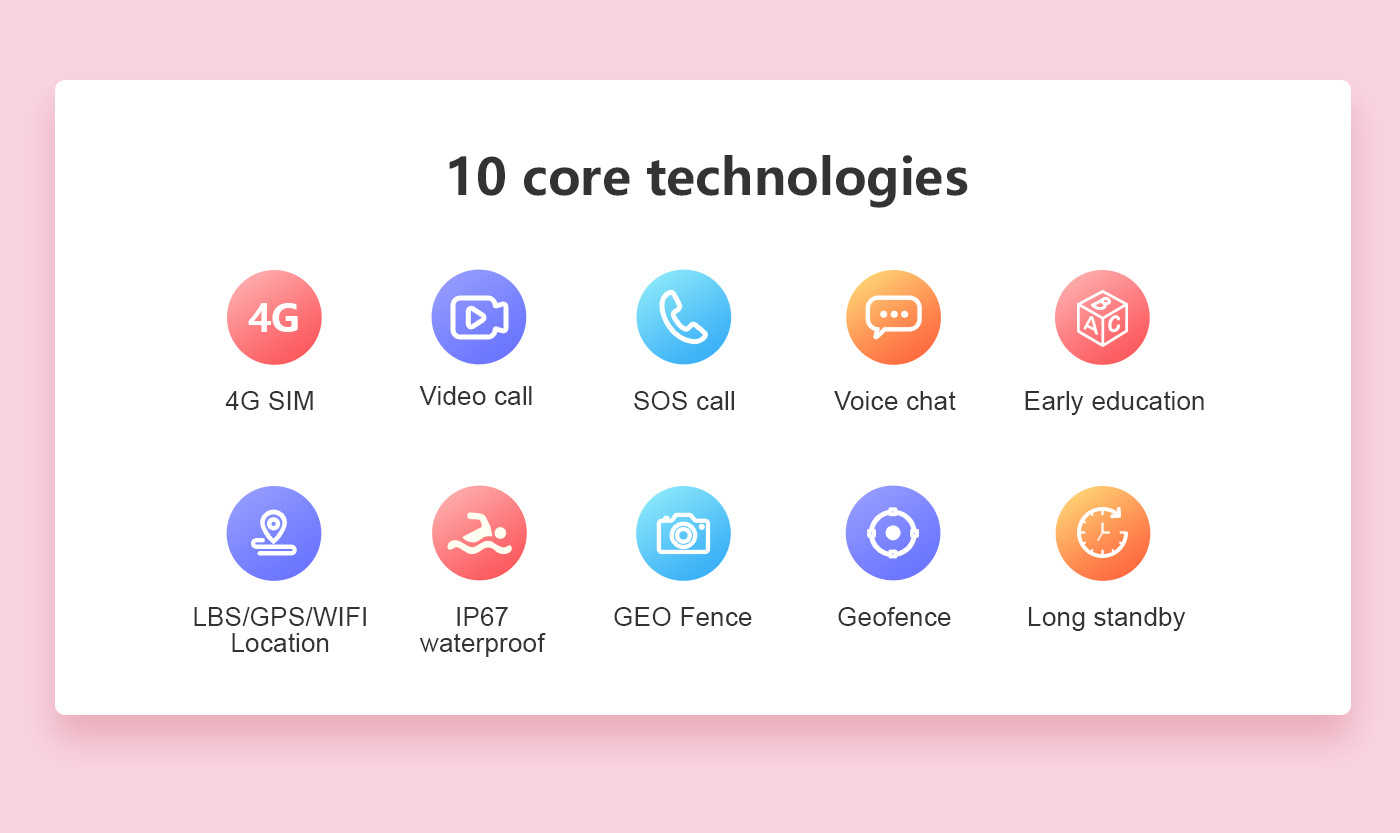 GeenzSec Kids Smartwatch Features
GPS WiFi LBS Locator 
Get a real-time idea where your kids are, and where they are going with the GPS and LBS locator feature of the GeenzSec.
The high-accuracy tracker allows you to locate your kids immediately. Your phone can be connected to the smartwatch. All you need to do is see where they are using your phone.
GPS: indoor environment positioning can be accurate to 100 meters, outdoor environment positioning can be accurate to 5m
LBS: Positioning error is in the range of 0.3-4 miles
WIFI: The watch will identify wifi by itself and perform positioning. Positioning accuracy.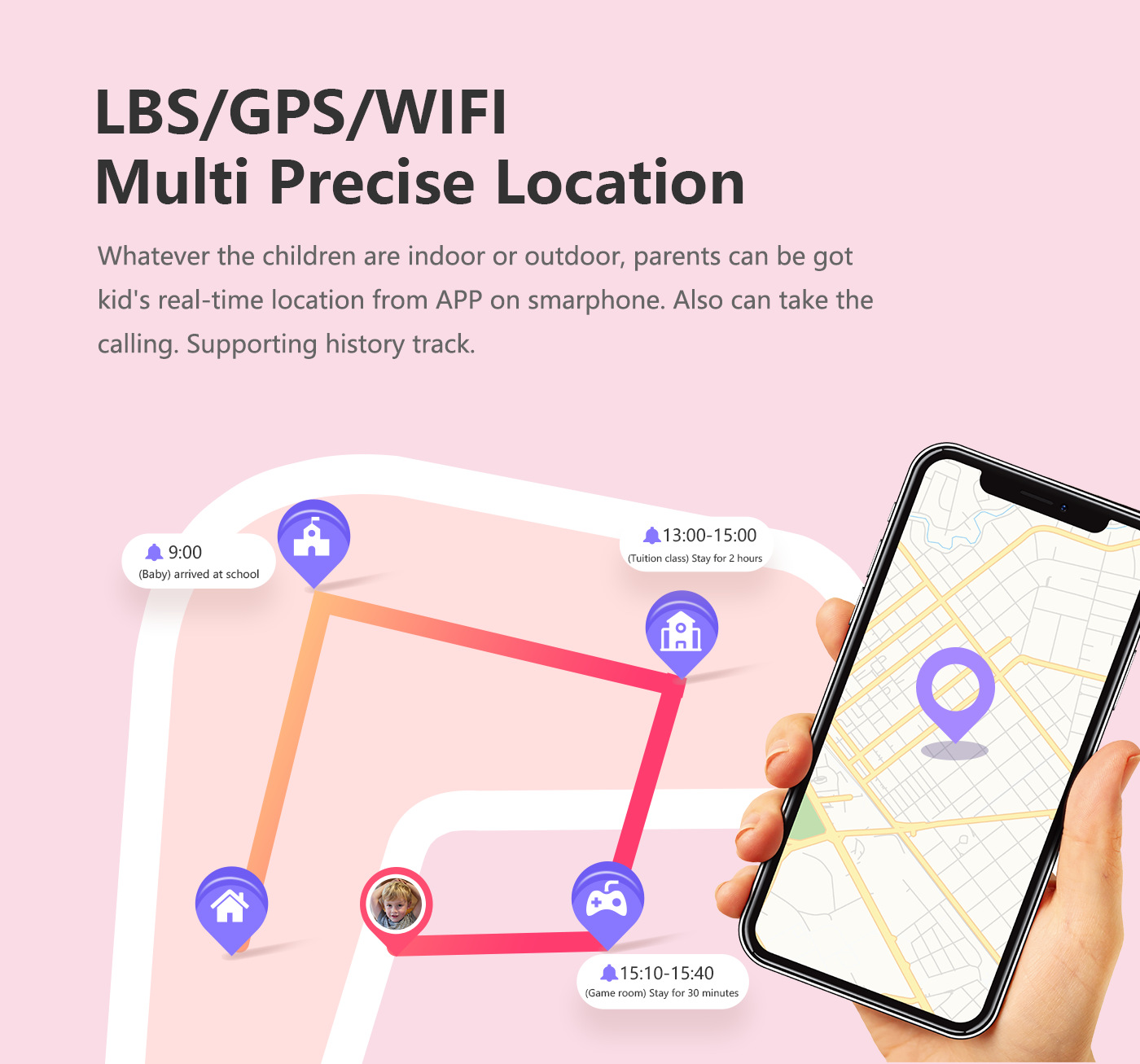 SOS Emergency Call
Your kid can find themselves in situations where real danger is present. The GeenzSec smartwatch comes with a SOS button that enables them to call you easily. In an emergency, they can press SOS button for 3 seconds and circularly call 3 SOS numbers you set for help until someone answers it. Great help for kids in emergency situation!
Geo Fence Feature To Monitor When Kids Leave the Safe Zone
Get instant alert when kids go to places they are not meant to go to alone. After you set up Geo Fence, you will get real time notifications if your kids' are wandering into areas you don't consider safe. With the help of the GPS tracker, you can also instantly determine the exact location.
Comes with Alarm Clock for Your Child's Routines
You can set 3 time alarms at most in app to remind your child to follow their plan. The kids smart watch will alert the kids by vibration. Children can better arrange their time and cultivate their time management habits
Do Not Disturb Mode for School and Studying
You can set 3 periods in app, so the children couldn't use the watch during that time and pay attention to what they are supposed to do. Note that when the Do Not Disturb setting is on, the SOS calling is disabled.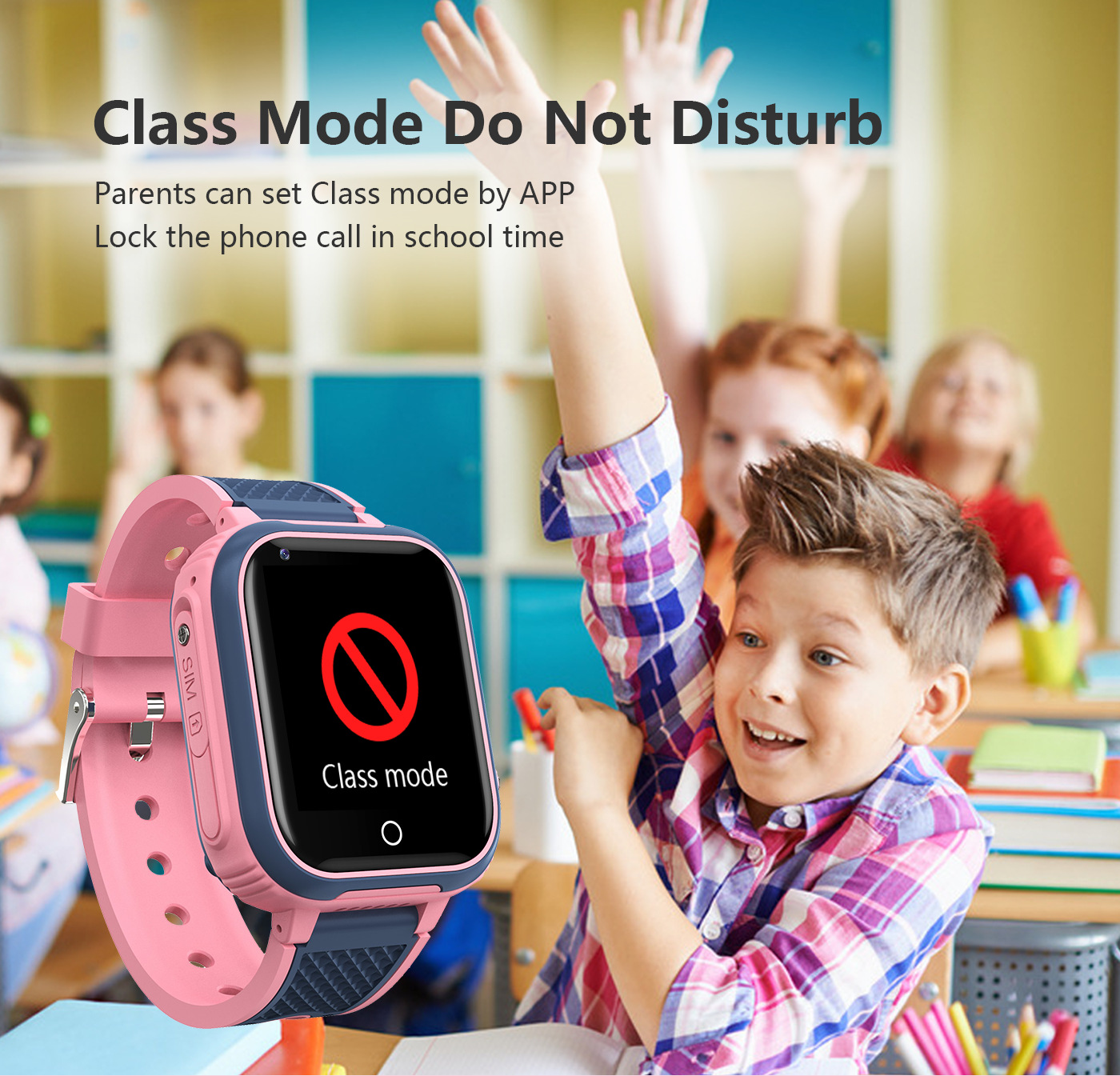 Allows You to Call Your Kids Whenever, and You Have Control Who Can Communicate With Your Child
The GeenzSec only allows family members and friends to call your child since all the calls on the watch must be added by the parent or primary guardian in the APP. Those that are not added cannot call the kids.
Waterproof Design That Works Even if Rained On

The watch comes with a water-resistant rating of IP67 - it works just as good if your kid is using it while it's raining, or while they're on the beach.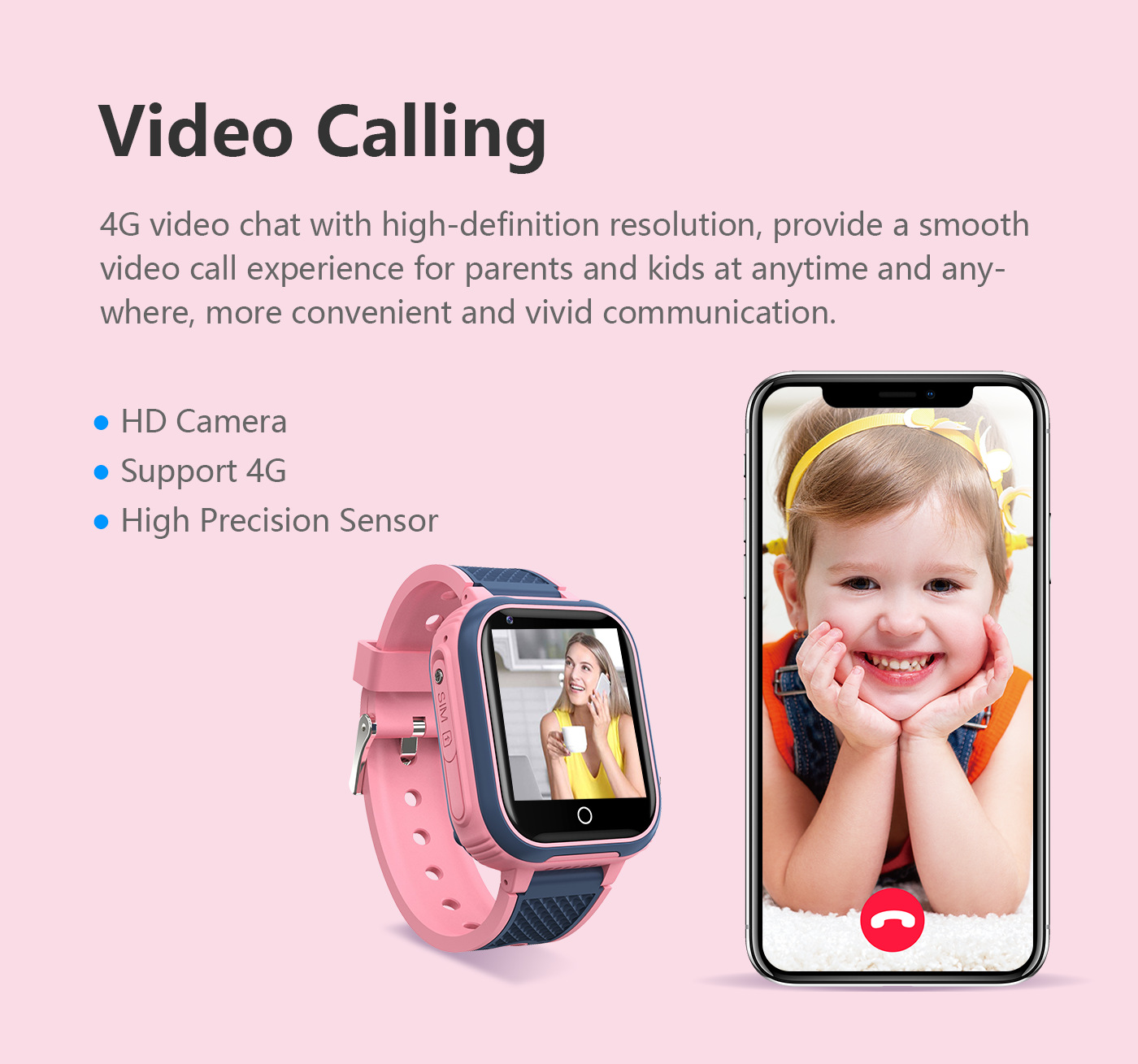 Two Way Video Call with HD Camera for Clarity
The GeenzSec kids smart watch offers video chat and a camera so that children could record their happy or unhappy moment and share it with you. Keep in touch with your children anytime, anywhere.
Two Way Online Voice Chat
The kid's watch can send the real-time pictures, voice messages to the parent's phone app. You will be notified quickly what your child needs.
Easy to Understand Buttons for Kids
The GeenzSec includes simple operation buttons that won't leave your kids confused. You will always get the right message with the GeenzSec.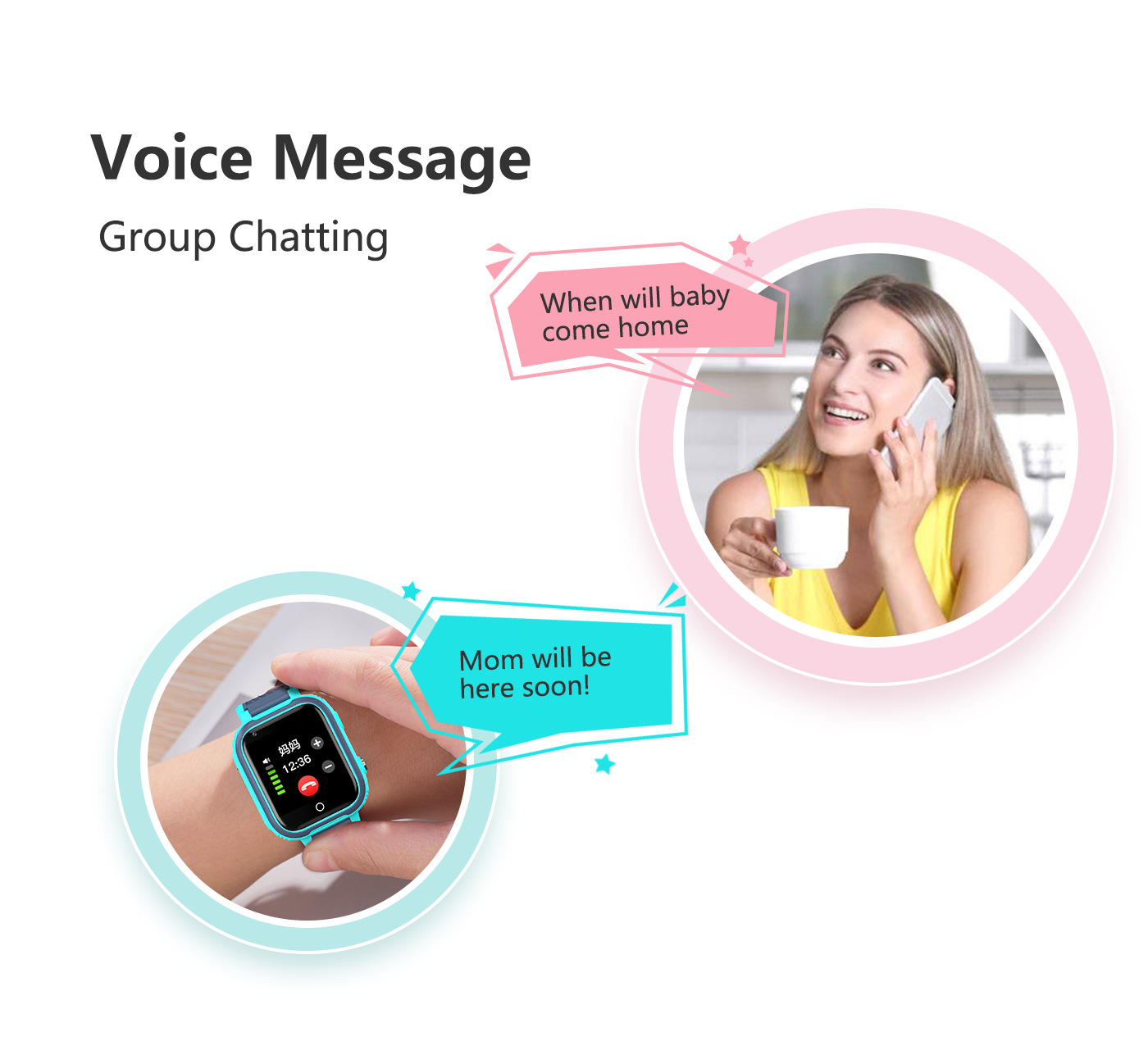 Specification
Material: Plastic, Silicone
Watch strap length: 9.4" / 23.8 cm
SIM card: Nano SIM
Battery capacity: 650mAh
Package Includes
1* Kids Smart Phone Watch
1* Charge Cable
1* English Instruction