The Foot Warmer Guaranteed To Help Your Feet Feel Better!
Foot warmers make it possible for your feet to receive more comfort from the painful effects of the cold. Having cold feet isn't just about dealing with stiff, uncomfortable feet - it includes stiff muscles, stinging sensations, and numbing muscle and joint pain that could put a toll on you and your feet. The best foot care rituals must include a foot warmer, and the ShuWarmth is one of the best foot warmers that can give you total relief from numbness and pain!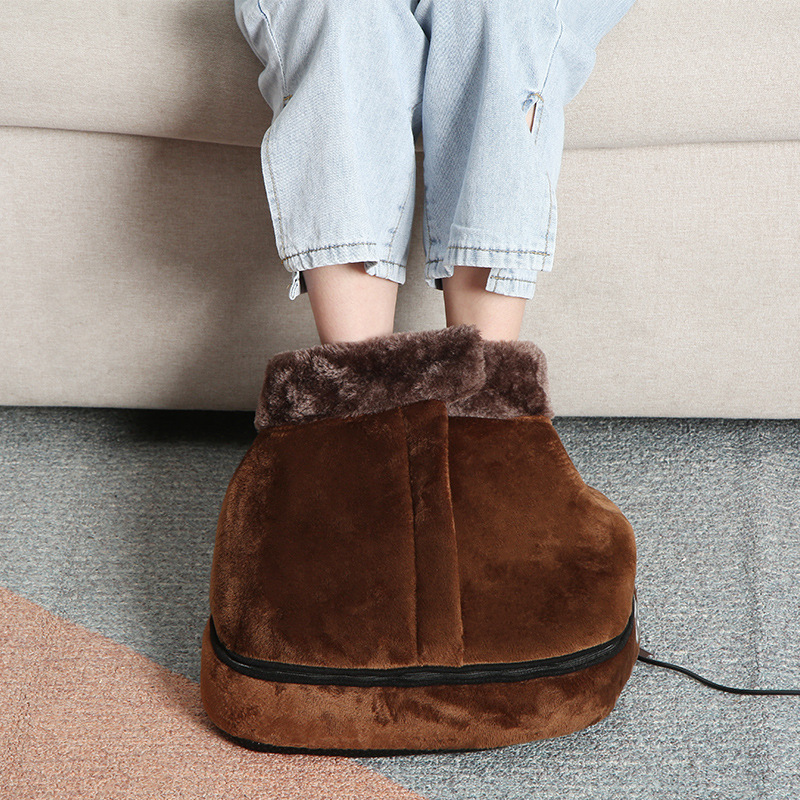 Features:
The foot warmer you can bring anywhere! If you're looking for a travel-size foot warmer you can use on the go, the ShuWarmth is one of your best choices. This collapsible, lightweight foot warmer is easy to carry anywhere.
You have up to 8 massage heads you can interchangeably use on the sole of the foot. There's a large-strength massage option, a positive and negative rotation kneading function, and a key switch that guarantees to give you a deep tissue massage.
100% Safety is Guaranteed, Thanks to the Anti-Overheat function. The foot warmer is really safe to use. You won't have to worry about getting burned! When the intense heat temperature is reached, the heater immediately turns off.
Zipper design makes the PVC cover of this product easy to remove and and maintain. You can easily wash this in normal washers.
The foot massager includes a non-slip design to prevent you from dangerous accidents.
The material is 100% waterproof. 
The foot warmer is multipurpose - you can use it in any part of your body!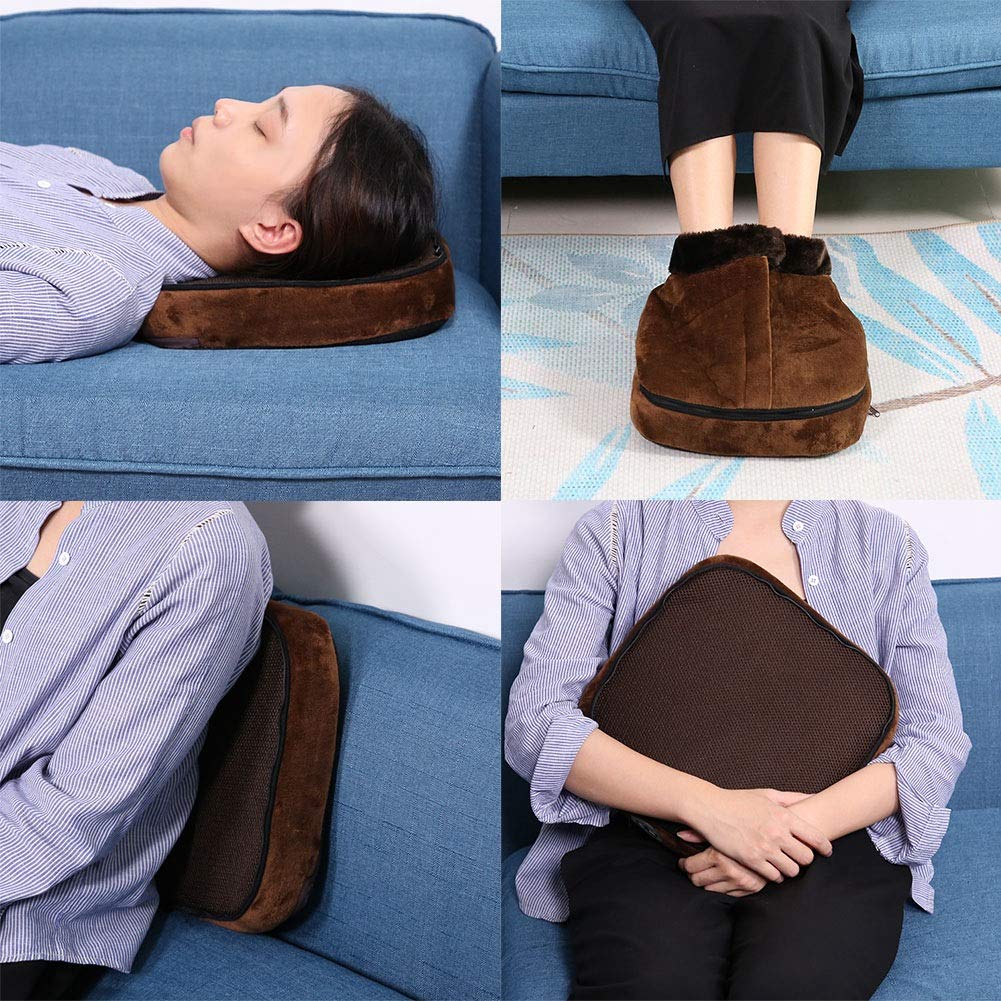 Specification:
Color: Brown
Voltage: 110-240V
Product Temperature: Approx. 50°
Size: 13.39" x 5.12" x 13.39"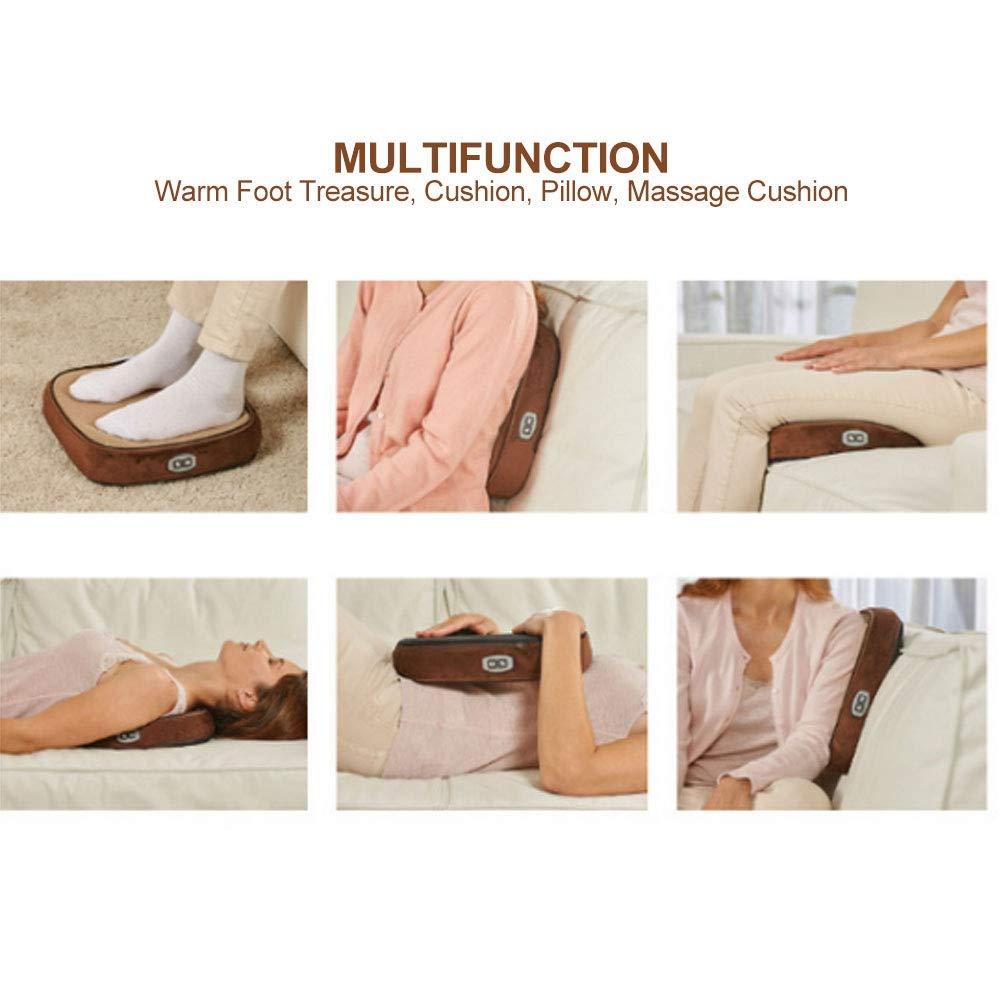 Package List:
1 x 2-in-1 Multifunctional 2-in-1 Electric Heated Foot Warmer & Shiatsu Foot Massager
1 x Cable
1 x Adapter