Why Warm Feet Are Good for Mind and Body
As winter comes and the weather starts to get chilly to freezing, keeping your feet warm and comfortable will be quite a struggle. So, what will be the best and easiest way to warm your feet? Socks may give you temporary relief but having feet warmer like HottieSac is the best option you can take. It will provide instant warmth and prevent sore, painful, stinging sensations due to poor blood circulation. HottieSac is effective, easy to use, and comes in great value.
Whether you are looking for something to ease your soles because of bad weather, a tiring day at work, or reduce inflammation due to a hectic day at work, HottieSac got you covered! So say goodbye to any of those painful days and treat yourself with a warm, snuggly, and relaxing night with these new feet warmer.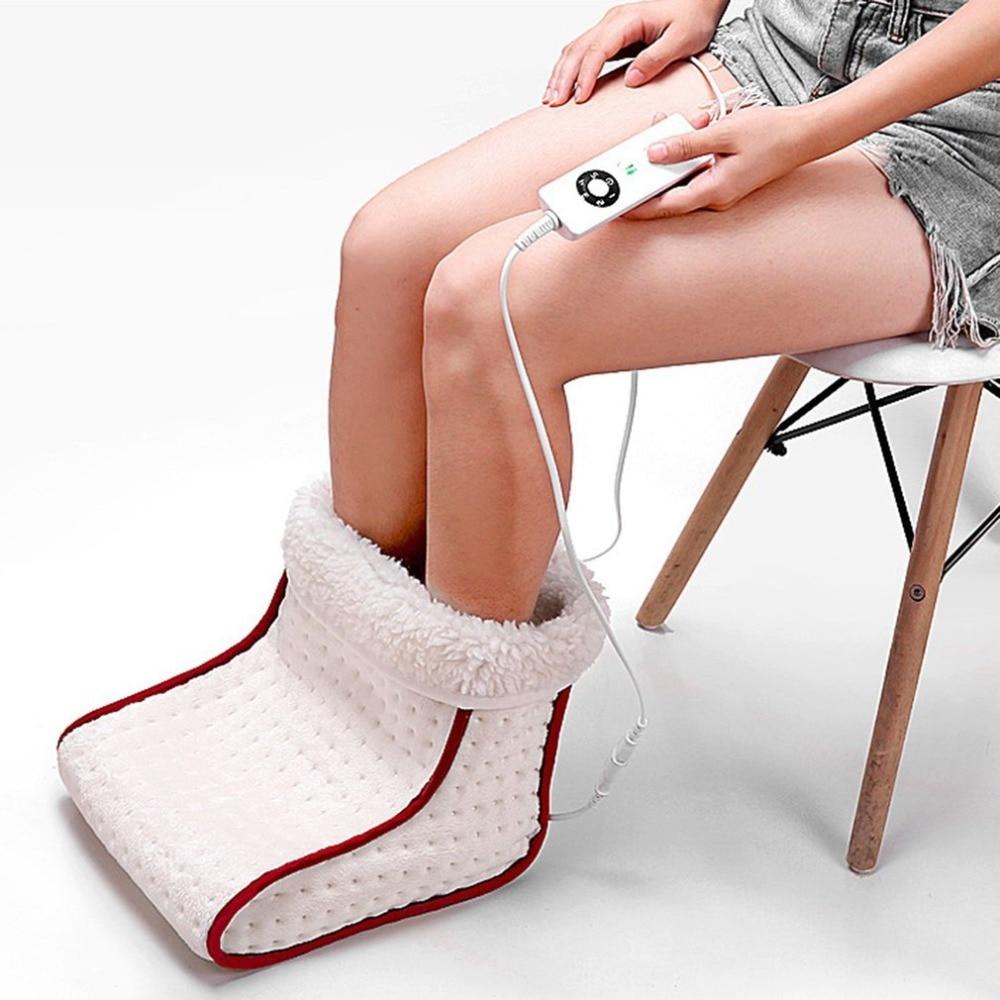 YOUR FEET WILL THANK YOU FOR THIS!
HottieSac, our 5 Modes Heated Electric Foot Warmer, was designed to quickly and efficiently warm up your feet without having to do any extra work during the cold winter months. Whether you want to cuddle up after a long day at work or watch a quick movie while keeping your body & feet warm, HottieSac will be your new best friend.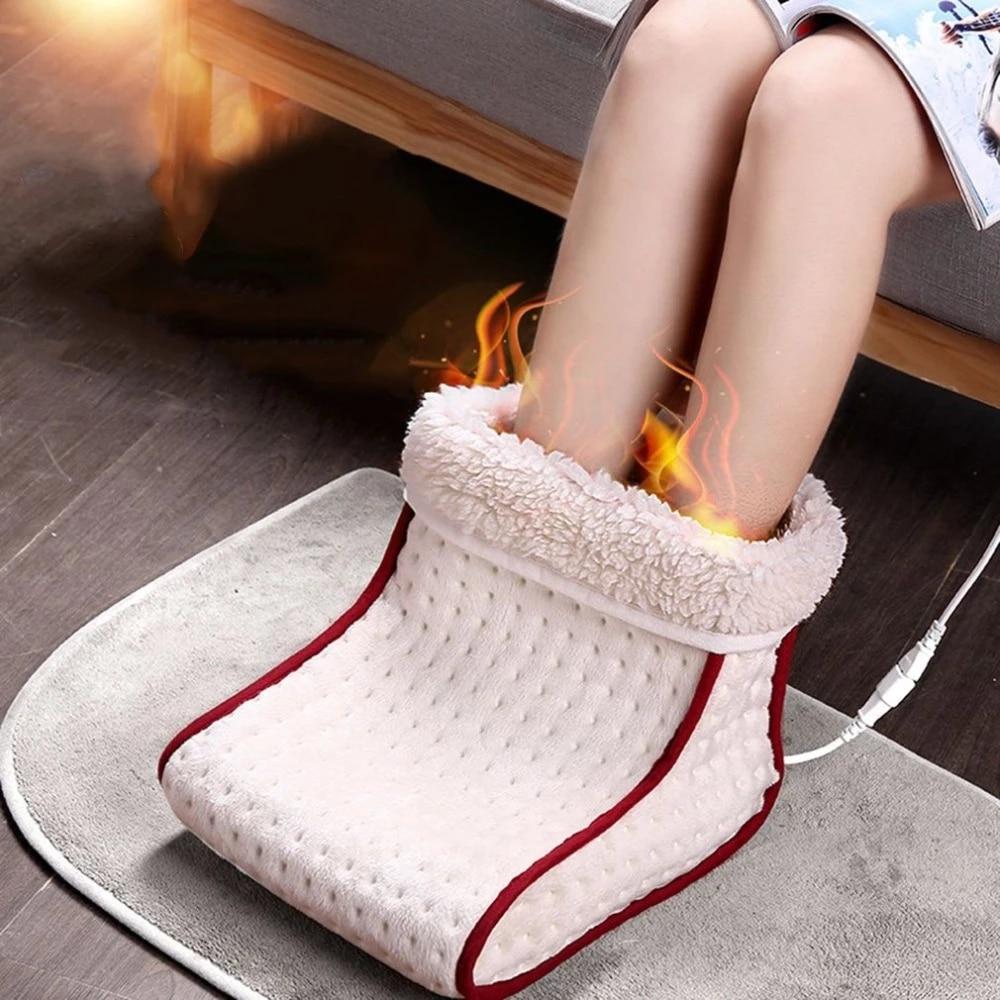 This electric foot warmer comes with multiple features, all designed to give the user a great experience. The heat levels can be controlled with the remote provided, and there are five different heat settings available.
In fact, there's a 'turbo heating' feature on this foot heater, which warms your feet up in seconds - handy during those cold winter nights.
The best part of all, the inner portion of the foot warmer bed is made with soft fleece fabric and is fully breathable. In fact, with this electric foot warmer, your feet will not only warm up within seconds, but the heat coming from the foot warmer will quicken blood flow, warming up your entire body.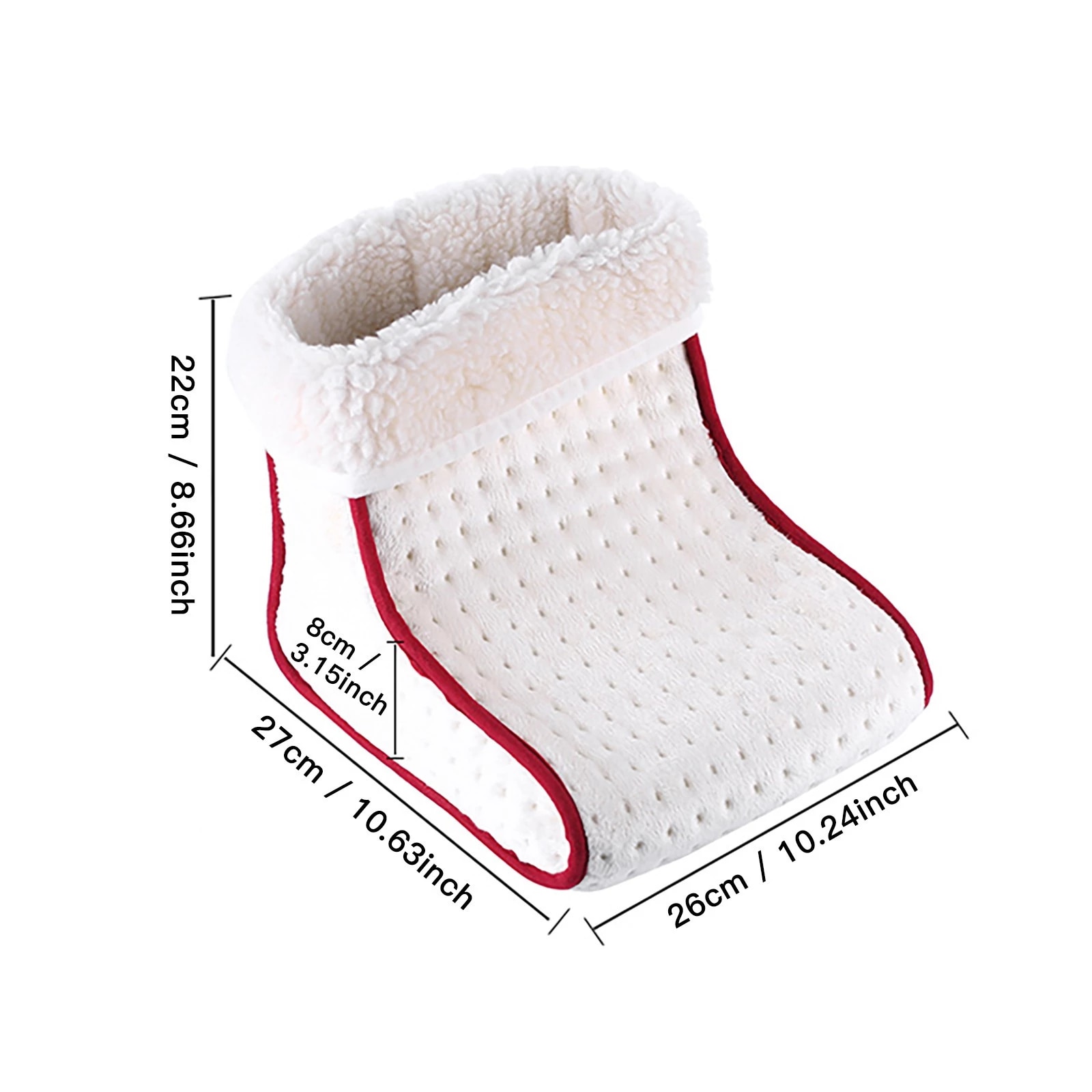 FEATURES
EASY TO CLEAN: Unlike traditional electric foot warmers, our foot warmers are fully washable and come with removable fleece lining. Simply wash them by hand after use or in a washing machine without damaging the material.
WARM & COZY: The soft inner fleece prevents sweaty feet due to the breathable material. Due to this, your feet will become hot instead of sweaty with this electric foot heater!
AUTOMATIC SWITCH OFF: Often, people fall asleep while using the Heated Electric Foot Warmer due to the amount of warmth and comfort it provides. The built-in technology within the electric foot warmer is designed to automatically shut off the foot heater after 60 minutes of use.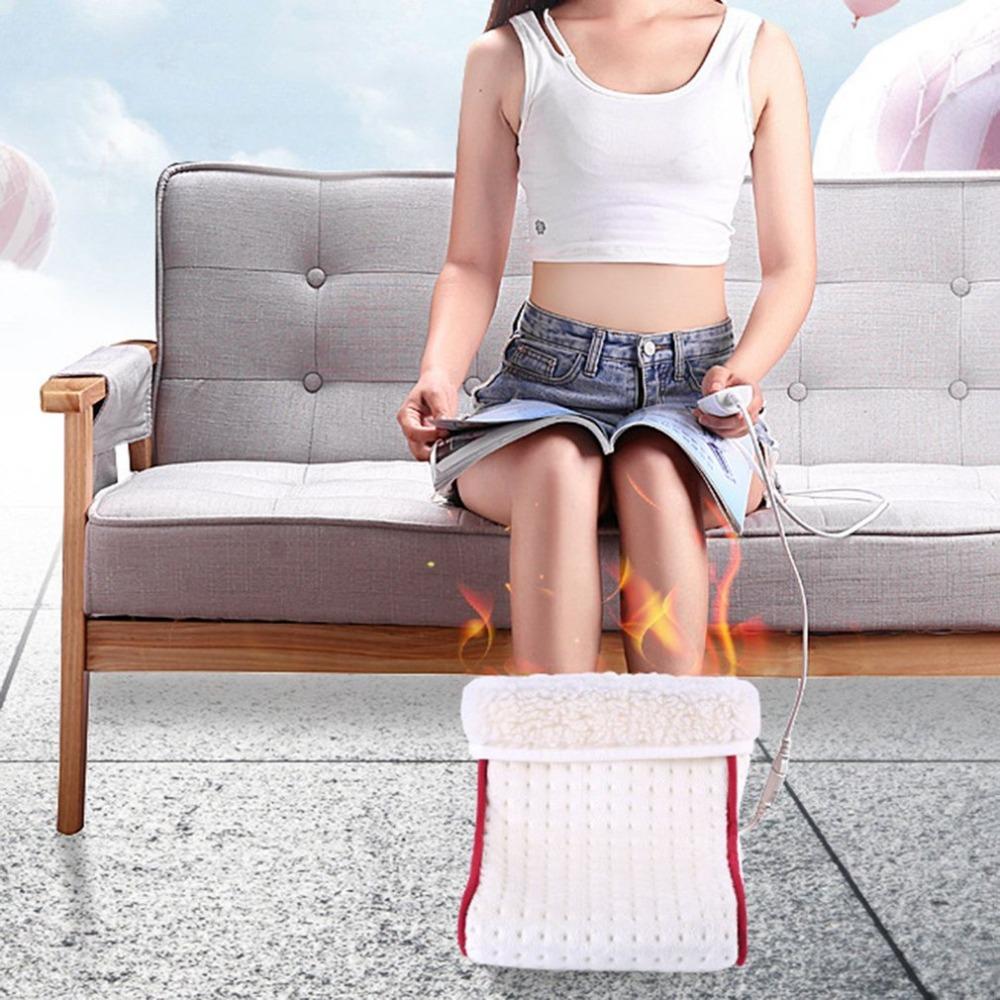 SPECIFICATIONS:
Voltage: 110V/220V
Power: 24W
Material: Cozy Microfiber Fleece
Size: 27*26*22cm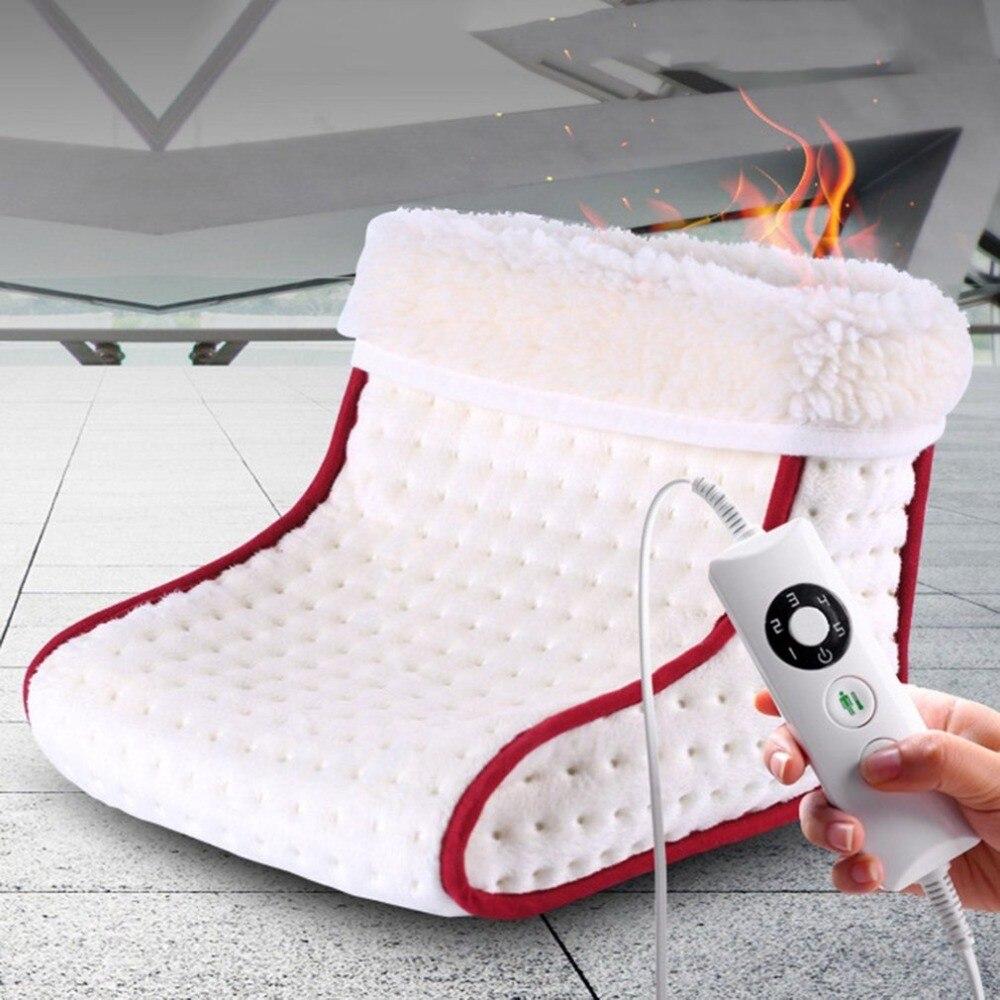 INCLUDED:
1x Heated Electric Foot Warmer - 5 Modes
1x User Guide
1x Power Cable
1x Adapter