Attention all car owners! Are you tired of constantly spending money at the mechanic? Do you want to take control of your car's health? Introducing the Obdizen OBD2 Scanner, the ultimate engine fault code reader.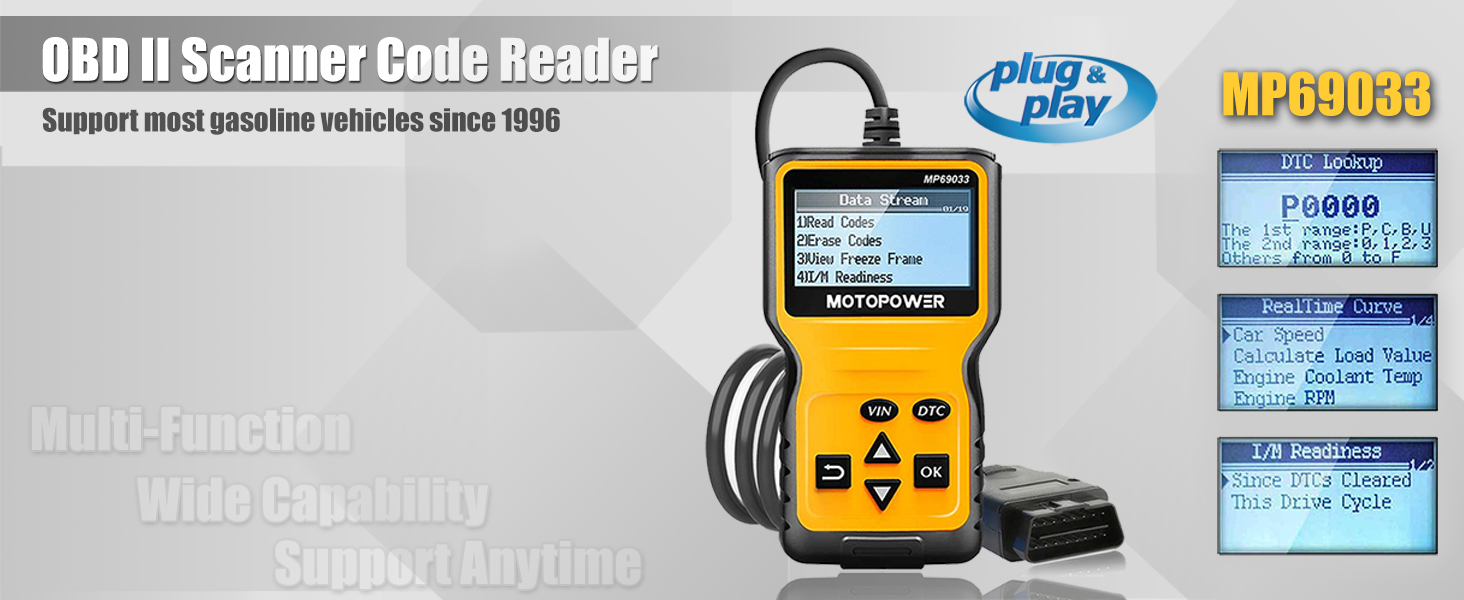 This multi-functional OBD2 code reader is equipped with a built-in DTC lookup library to help determine the cause of the engine light. You can easily read and erase codes, view freeze frame, I/M ready, vehicle information, data flow, real-time curve, get vehicle speed information, calculate load value, engine coolant temperature, and get engine speed.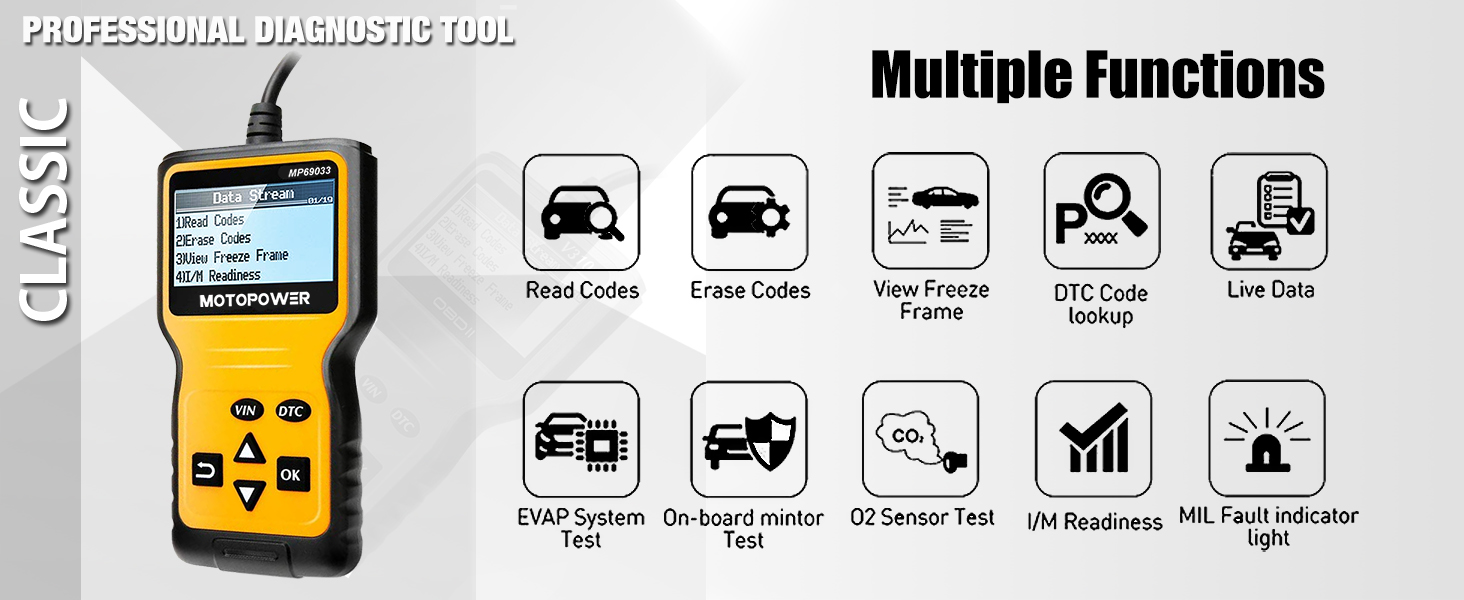 The Obdizen OBD2 Scanner has wide compatibility, supporting 9 protocols compatible with most 1996 US-Based, 2000 EU-Based and Asian cars, and newer OBD II & CAN domestic or import vehicles. It also supports 6 languages, making it accessible to anyone.
Designed with a clear LCD screen (128 x 64 pixels) and white backlight with contrast adjustment, this scanner is easy to read and use. The best part? No battery or charger is needed as it gets its power directly from your vehicle through the OBDII Data Link Connector.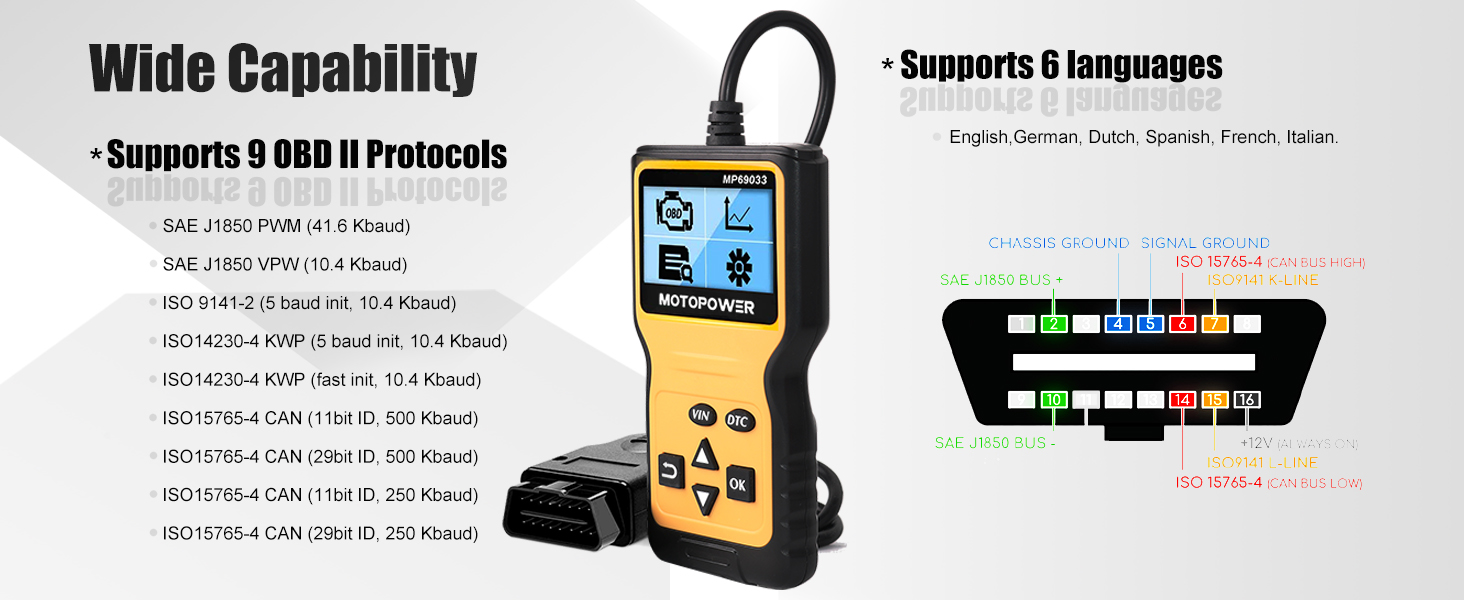 With a compact design and equipped with a 2.5 feet long cable, the Obdizen OBD2 Scanner is user-friendly and easy to navigate. It has 6 buttons including scroll up/down, enter/exit, and buttons that quick query VIN vehicle number & the DTC fault code.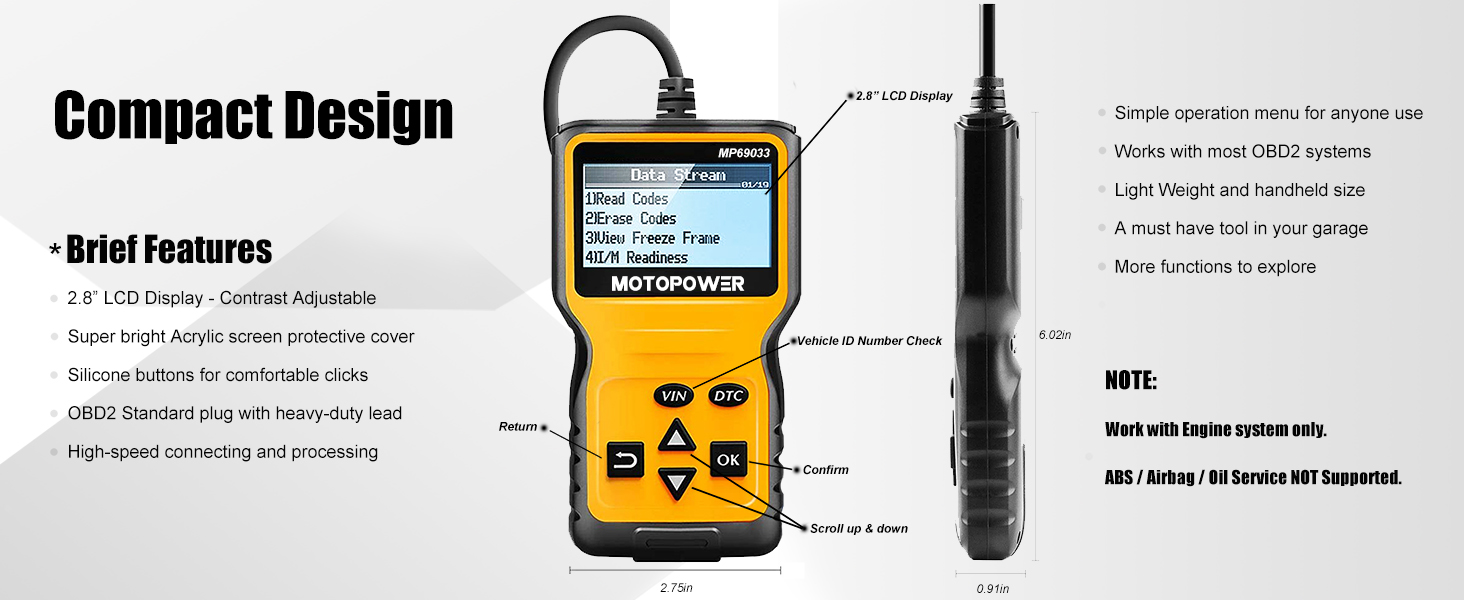 Please note that while it is able to read and clear check engine information which is part of the OBDII system, it cannot work with non-OBDII systems, including ABS/Airbag/Oil Service Light, etc.
Take control of your car's health with the Obdizen OBD2 Scanner. The package includes 1 OBD2 Scanner Code Reader and an instruction manual. Order yours now and get ready to be your own car mechanic.
Features:
Built-in OBD2 DTC lookup library
Supports 9 protocols compatible with most 1996 US-Based, 2000 EU-Based and Asian cars
Supports 6 languages: English, German, Dutch, Spanish, French, Italian
Clear LCD display with white backlight and contrast adjustment
Gets power directly from the vehicle through OBDII Data Link Connector
Equipped with a 2.5 feet long cable and made of a thick flexible insulator
6 buttons for easy navigation
Able to read and clear check engine information
Benefits:
Helps to determine the cause of the engine light and read codes
Can erase codes and view freeze frame, I/M ready, vehicle information, data flow, real-time curve, get vehicle speed information, calculate load value, engine coolant temperature, and get engine speed
Compatible with a wide range of vehicles
Easy to use with multiple language options
Clear LCD display makes it easy to read and navigate
No need for extra batteries or chargers
Portable and durable design with a long cable
Quick access to VIN vehicle number and DTC fault code
Saves time and money by diagnosing and clearing check engine information