The Dream Teammate for All Laptop Gamers.
We love PC Gaming, and we also love the convenience and freedom a gaming laptop gives us. But we are also tired of these famous memes about "laptop gamers be like" about how much our laptops overheat.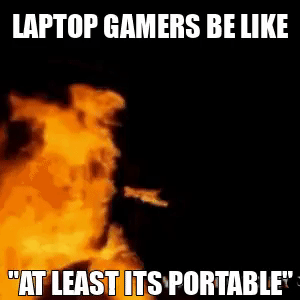 And let's be honest, for the most part, it is true!
Heavy usage of laptop gaming requires an adequate cooling system. A laptop cooling pad could be an excellent accessory that can very well mark a before and after when it comes to your laptop temperature and gaming experience.
So if you're tired of constantly experiencing lags, system freezes, and sometimes unexpected error messages while gaming, take advantage of NewMark N88 Gaming Laptop Cooling Pad and experience uninterrupted gaming every day!
The NewMark N88 Difference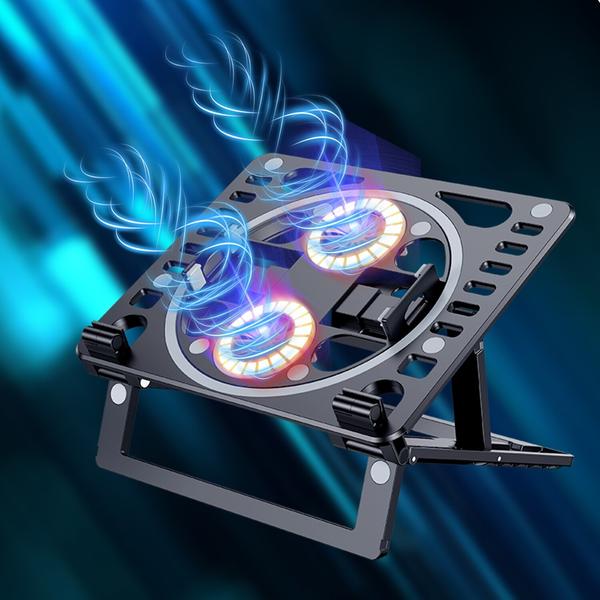 The NewMark N88 Laptop Cooling Pad is the best laptop cooling pad fitted with ultra-quiet LED fans that provide an appealing light and improve airflow while preserving a noise-free environment and reducing the risk of overheating that can occur with laptop computers.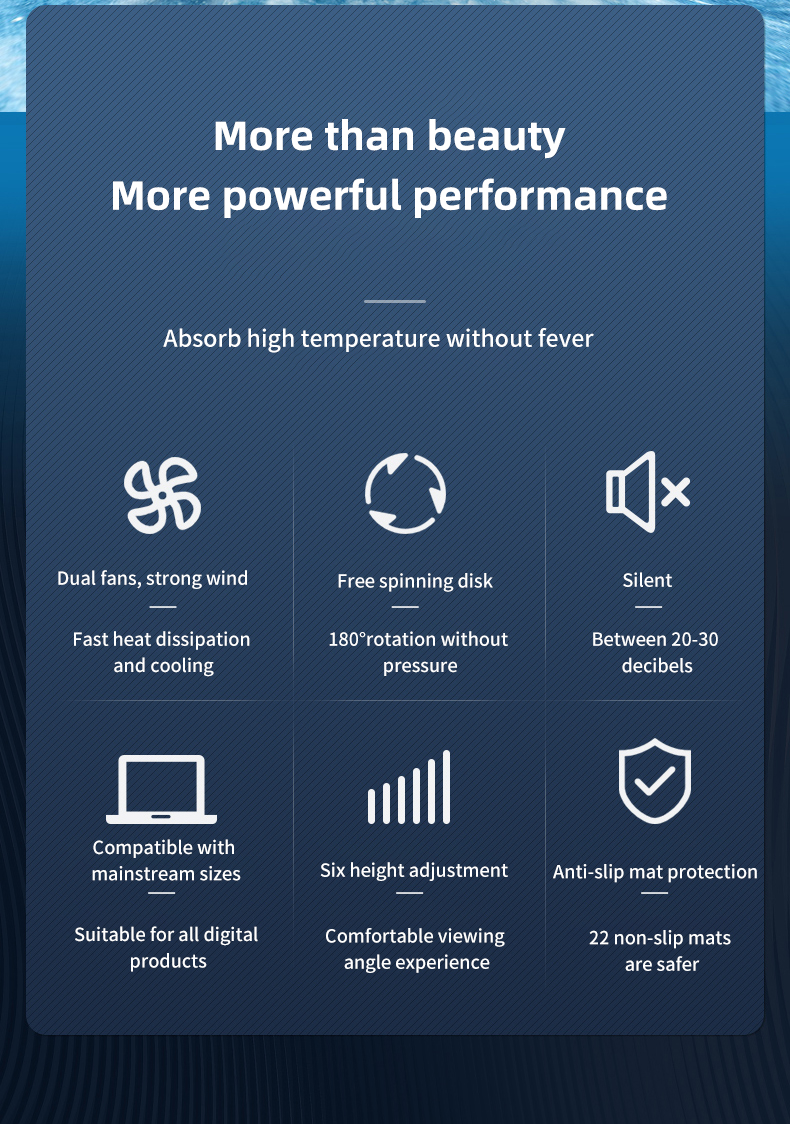 Standout Features:
Widely Compatible- Compatible with a wide range of laptop sizes and shapes, the cooling effect is still noticeable even on huge laptops.
Quiet Enough To Be Ignored- Silent fan high-speed operation, silent, low noise, does not interfere with work or sleep.
Strong Wind- Dual-core silent fan prevents overheating, crashes, and blue screens; laptop temperature drops to 20°C.
Six-gear Height Adjustment- Choose from 6 different angles to set the screen to a suitable height and reduce joint pain caused by poor office posture.
Stable and Sturdy- Our laptop computer stand is composed of high ABS and metal, with four slide-proof silicone pads on the bottom to prevent the stand from sliding and increase stability. Thanks to the protecting hooks, your computer will not slide off the stand.

Specifications:
Material: ABS plastic with a non-slip silicone coating
Cooling method: cooling using a dual-core silent motor fan
rated voltage :5V
rated current :0.15A
rated power :0.6W
rated speed : 2700RPM 10%
air volume :2.0CFM
noise value : 30dBA
Mode of power delivery: USB power supply (plug and play).
Color: black, white
size:242.7*292.7*29.0 mm
weight:580g
Package Include: