Never Let Overheating Damage Your Laptop Again.
Are you working continuous hours on your laptop and experiencing signs of overheating? If so, then you need this KoliZor Laptop Cooling Pad. This device is the PERFECT laptop stand/cooling pad for students, work-from-home setups, and office workers. It comes with 6 cooling fans that are adjustable according to your preference so that you'll never have to worry about overheating ever again.
This Laptop Cooling Pad Takes Convenience to the Next Level!
Keep your laptop healthy and your back pain-free with KoliZor's cooling pad, ergonomic stand design. This Laptop Cooling Pad stands up to 45° so that you can stay on your laptop for a long time with comfort and ease. Built with 2 USB ports, connect your portable fans, mug warmer, or other devices you need to make your working table extra conducive.
Specification:
Fan: 6 PCS
Fan speed: 2000-2400 ± 10%
RPM Maximum Air Volume: 76.35CFM
Rated Voltage: 5VDC
Rated Current: 0.8 +/- 10% A
Input Power: 2.25w
Features:
Big and strong metal panel
Strong non-slip holders and stand designs for better laptop protection
Built with 6 high-speed fans and LED for maximum cooling
Ultra-quiet and adjustable fans
Includes 2 USB ports for charging or data transmission
6 levels of height adjustment
Compatible with 12-17 inch notebook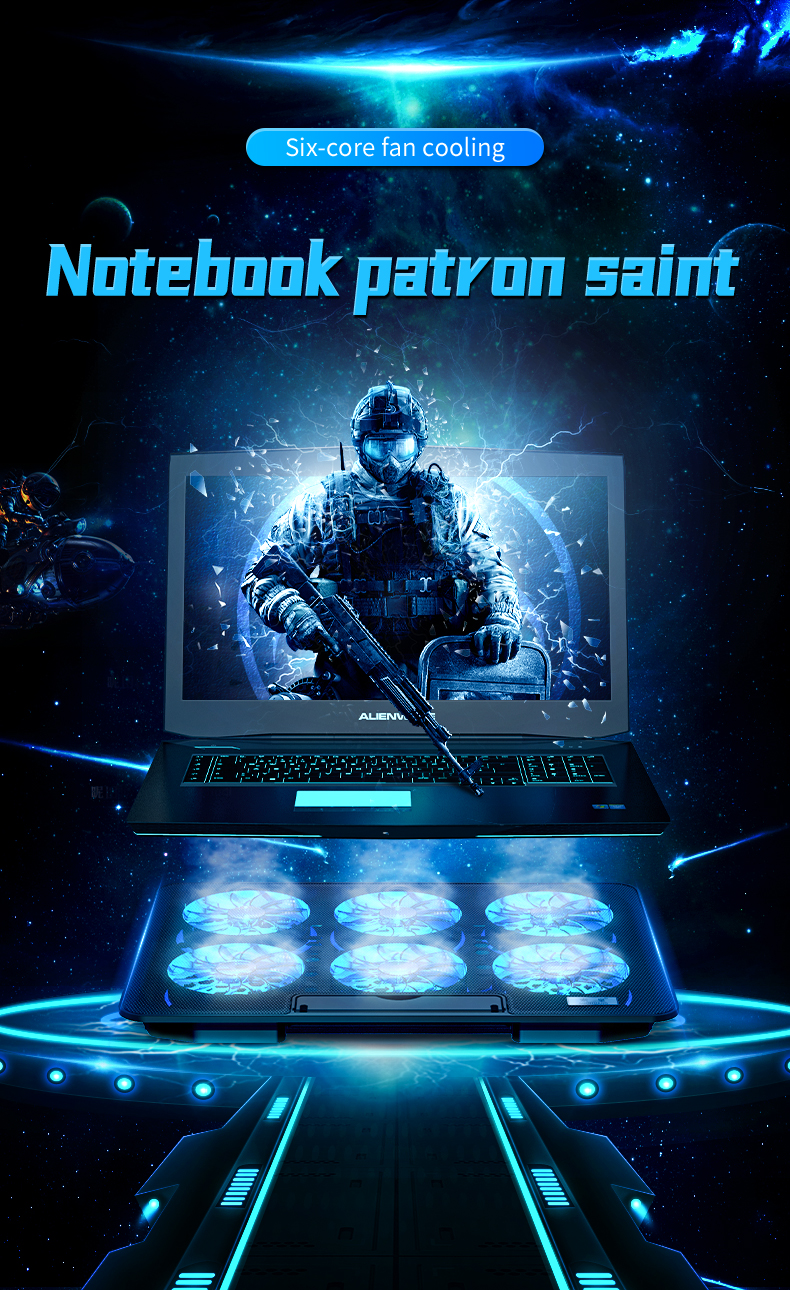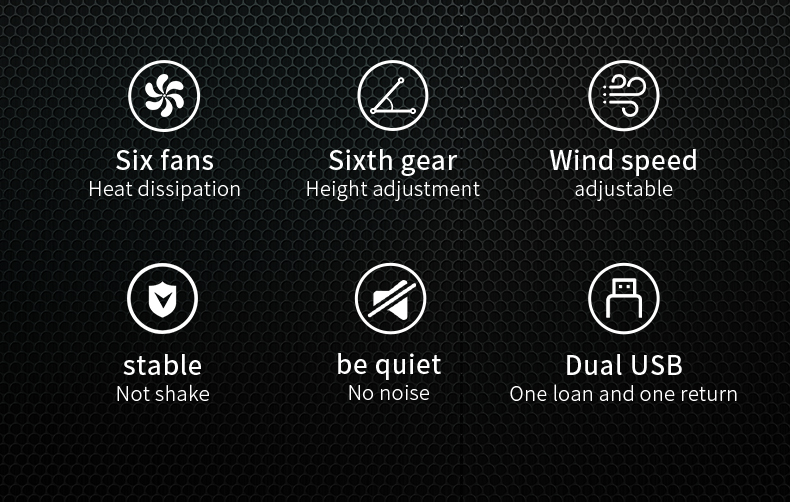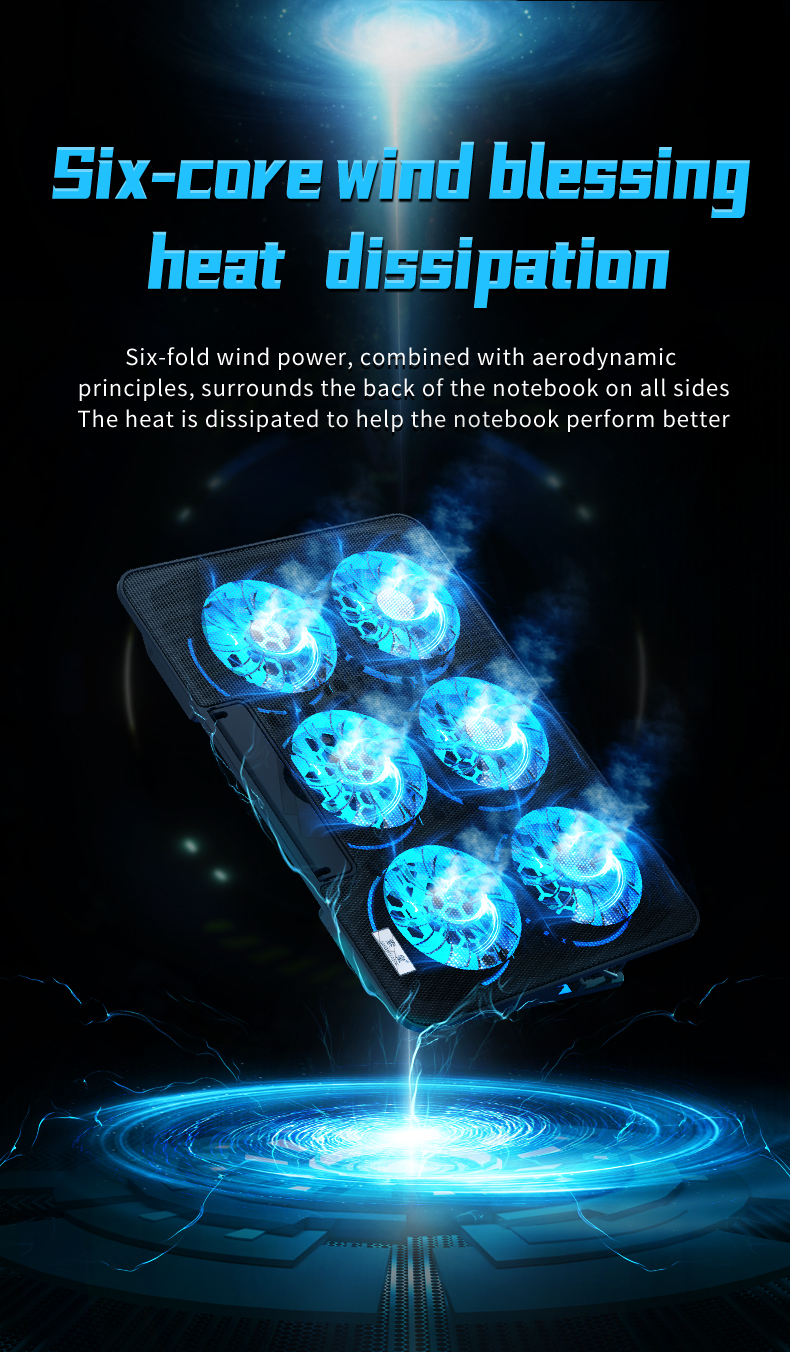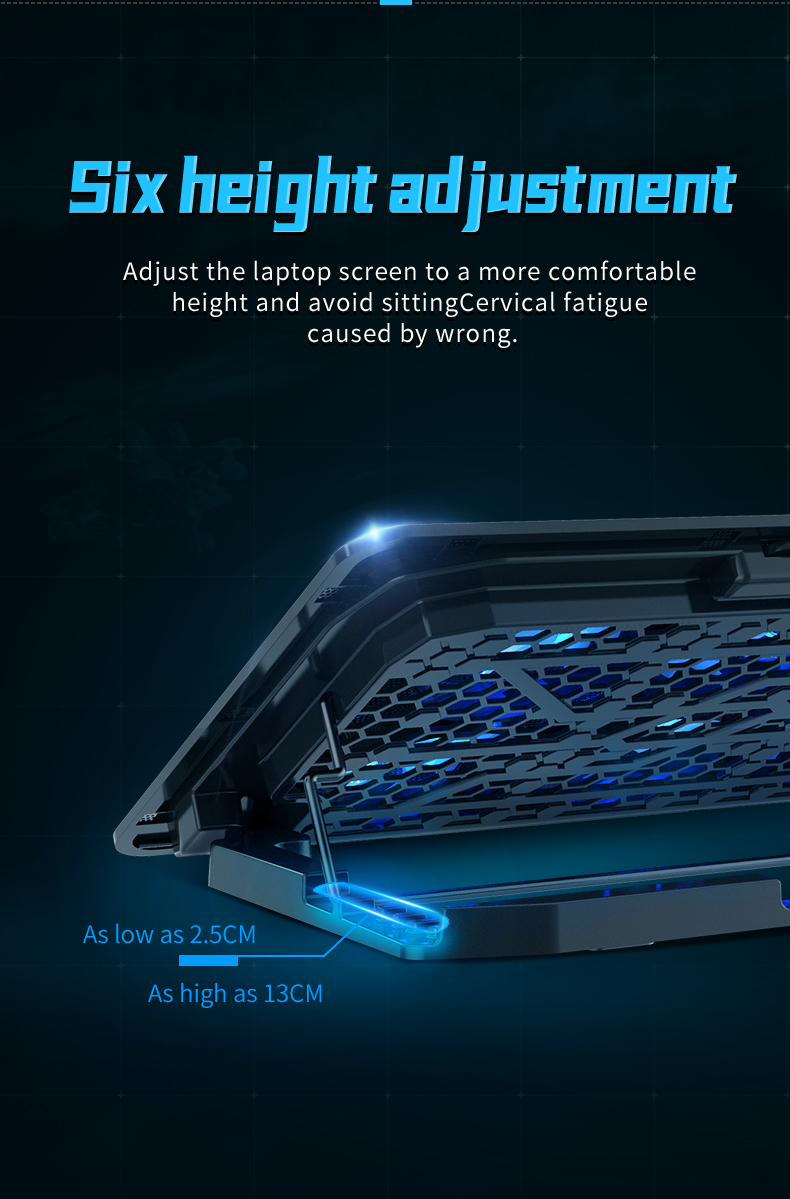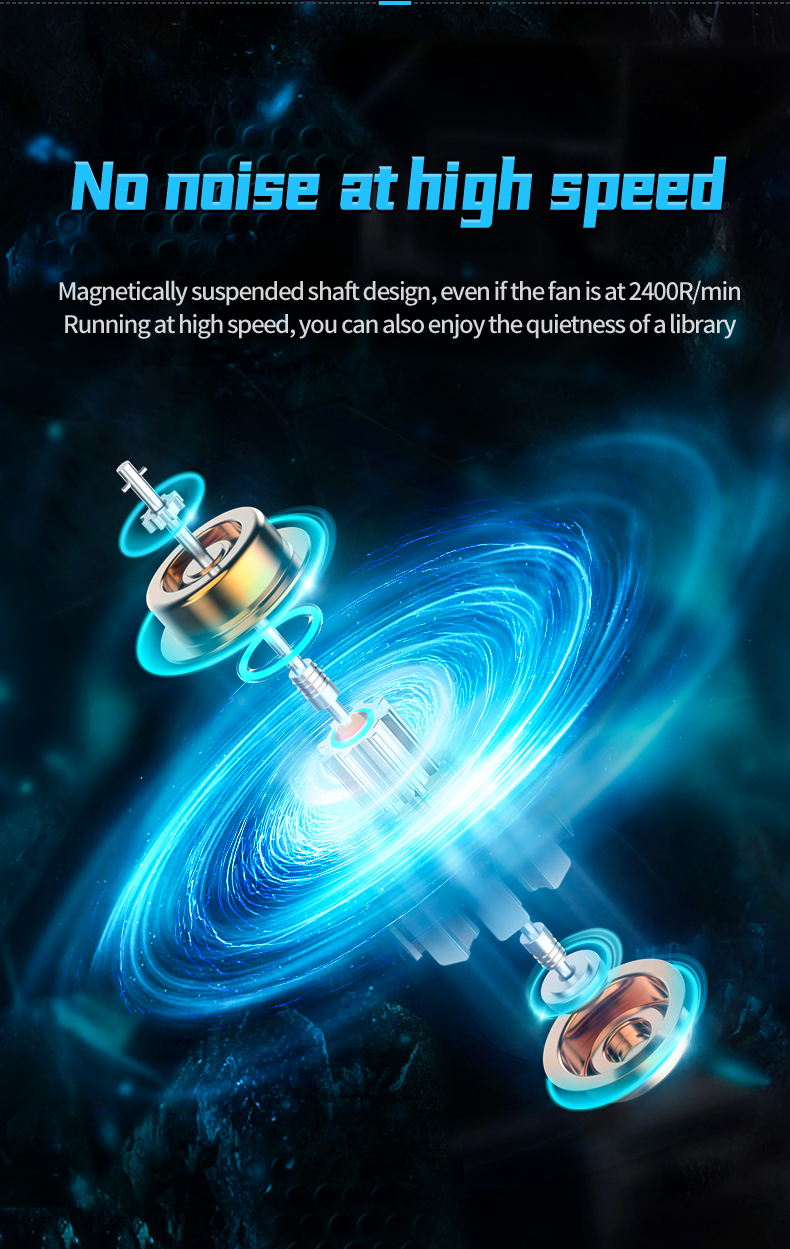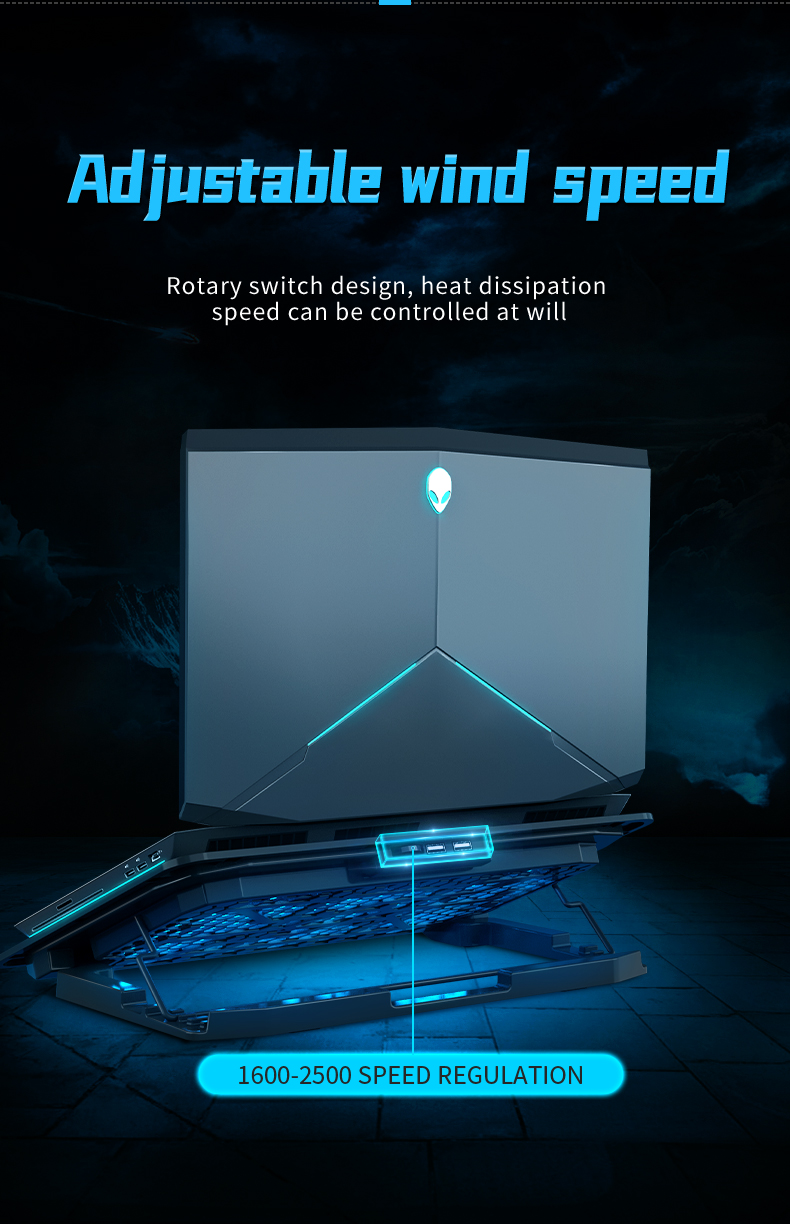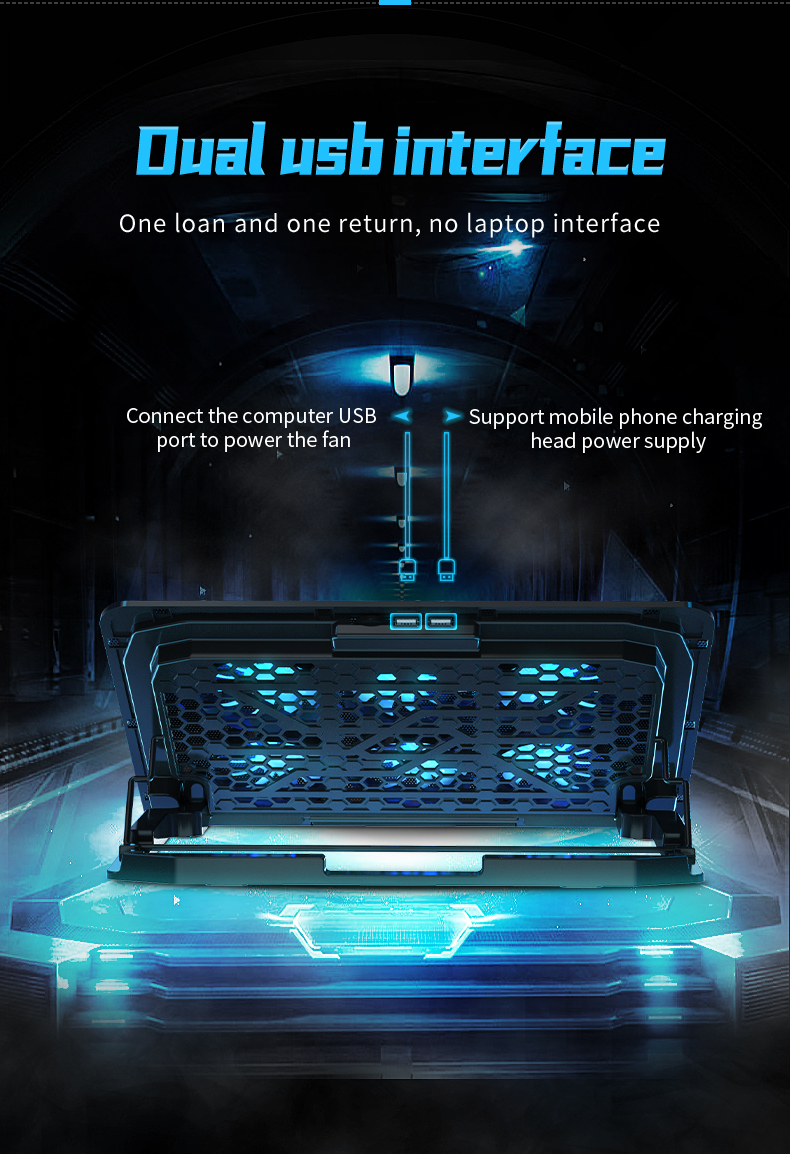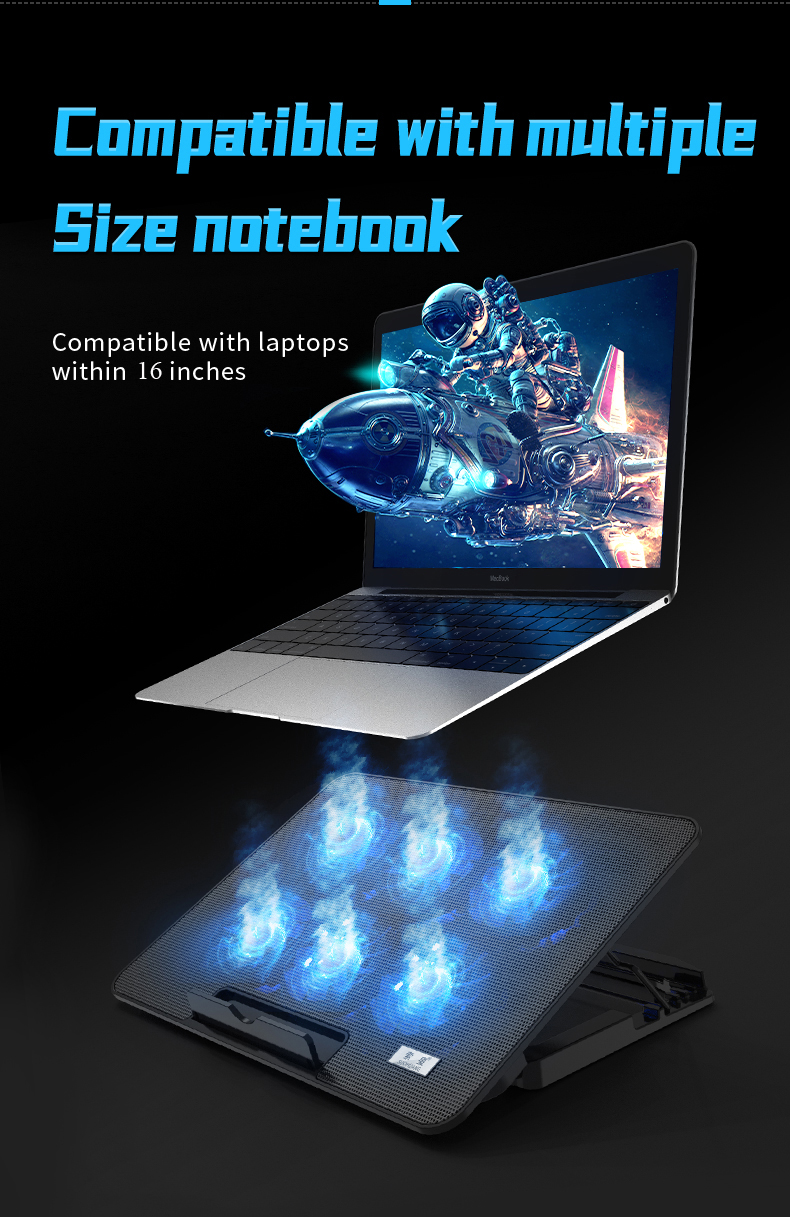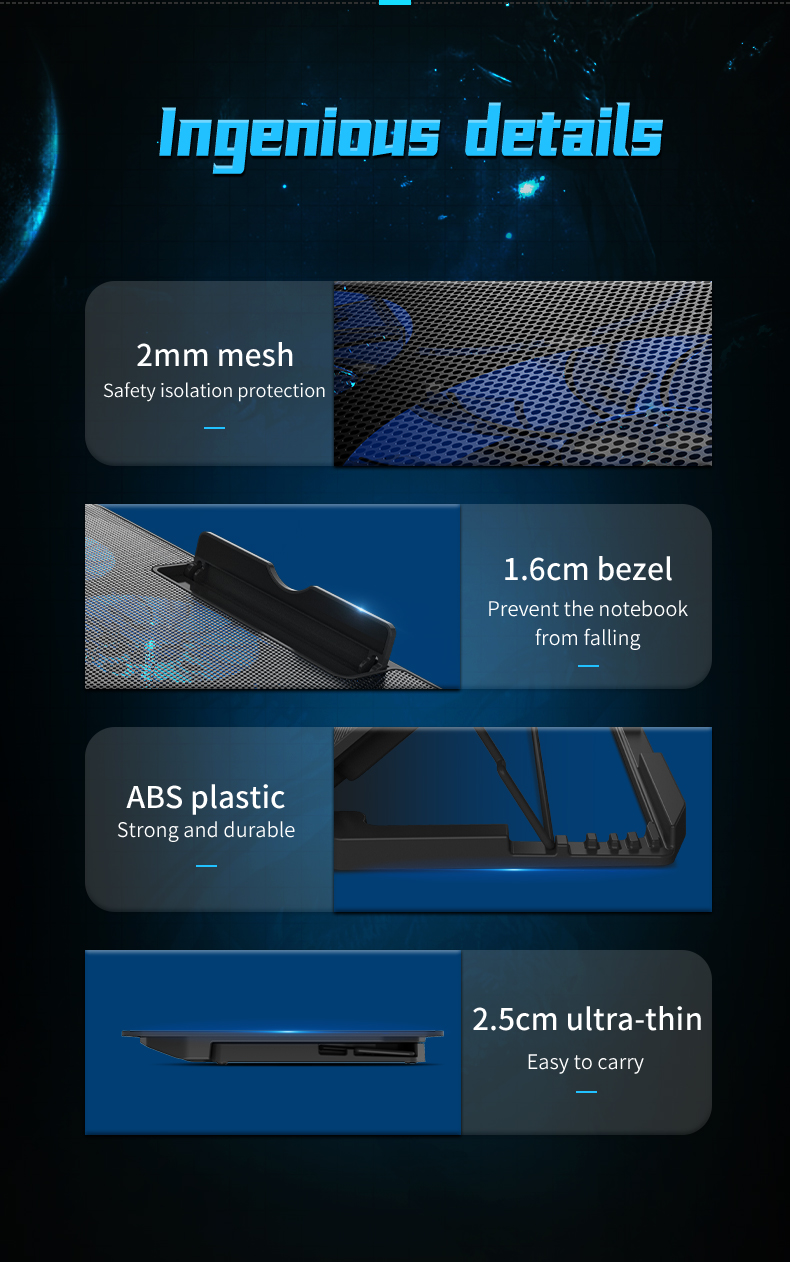 Package Includes:
1 * Laptop Cooling Pad
1 * USB Cable