With the KibbyBreeze, You Can Always Have a Soothing, Heat-busting Fan Wherever You Go. Comes with 3-Level Fan Strength, 5 Hours Working Time, and Safety Features
You Don't Have to Endure the Heat - The KibbyBreeze Offers Reliable Soothing Fan Strength without Requiring You to Carry Bulky Mini Fans!
Having a handheld fan when the heat is becoming more unbearable is a lifesaver! The instant burst of wind can bring a lot of relief!
The KibbyBreeze is made to provide the ultimate, instant comfort without requiring you to carry bulky, space-consuming portable fans!
This innovative handheld fan comes with a foldable head. When not in use, the fan looks like a simple, lightweight bar that does not consume a lot of space in your bags, purses, suitcases, kits, and pockets.
Small when it comes to size, but powerful when it comes to providing relief, KibbyBreeze is a must-have for anyone who wants to have an easy portable fan you can bring anywhere.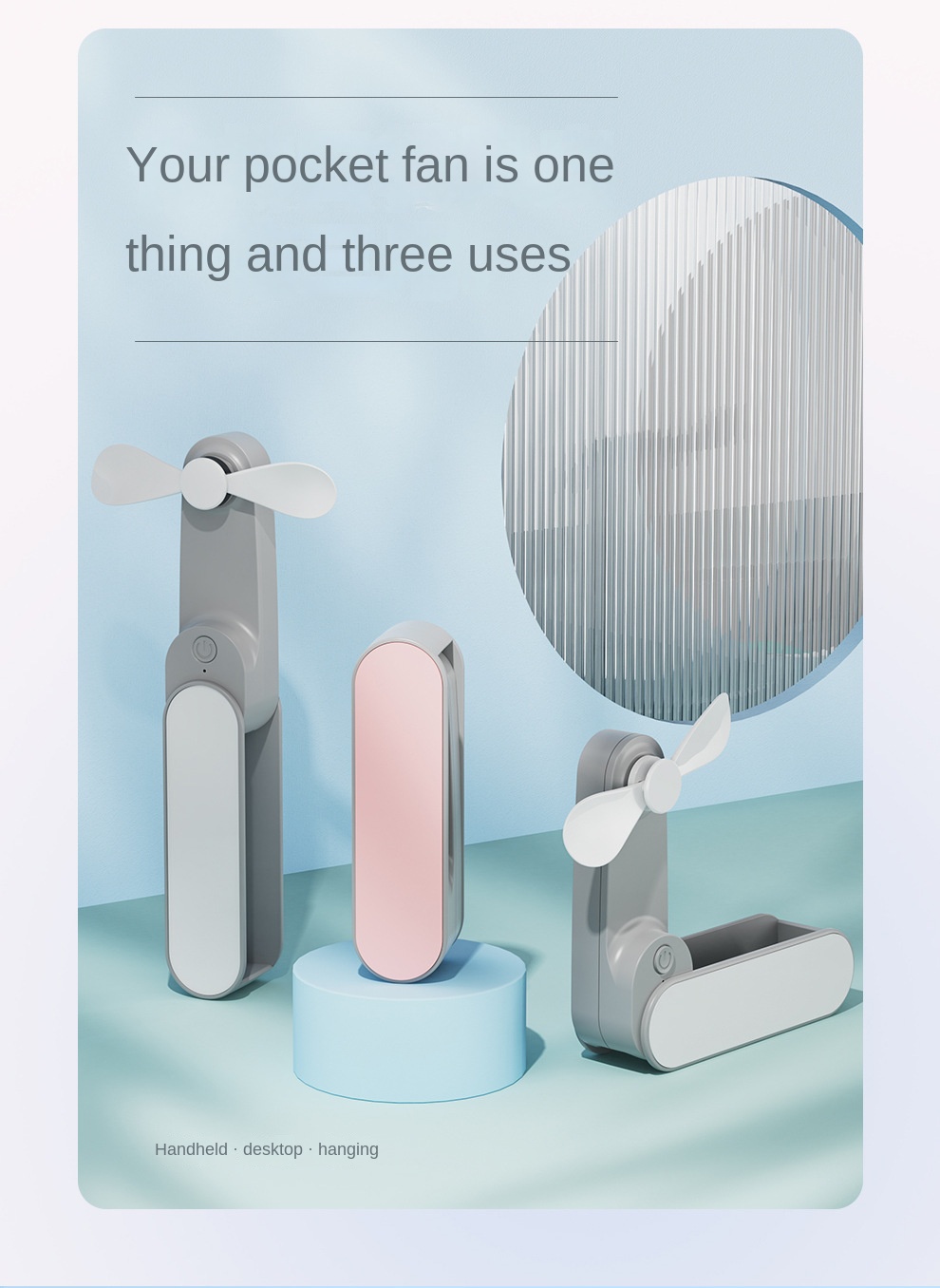 Why Choose the KibbyBreeze Handheld Fan? 
Small size, portable, and space saving
Comes with a rotation power of up to 3400 rotations/minute
Comes with 3 fan power levels
100% foldable - easy to put inside pockets
The soft rubber blades are skin-friendly, and super safe. Automatically stops once it hits anything.
Covers up to 80-degree air distribution
Charging time is only 2.5 hours
The fan runs up to 5 hours when fully charged
Comes in a cute design - no one will think it's actually a fan.
Includes a night light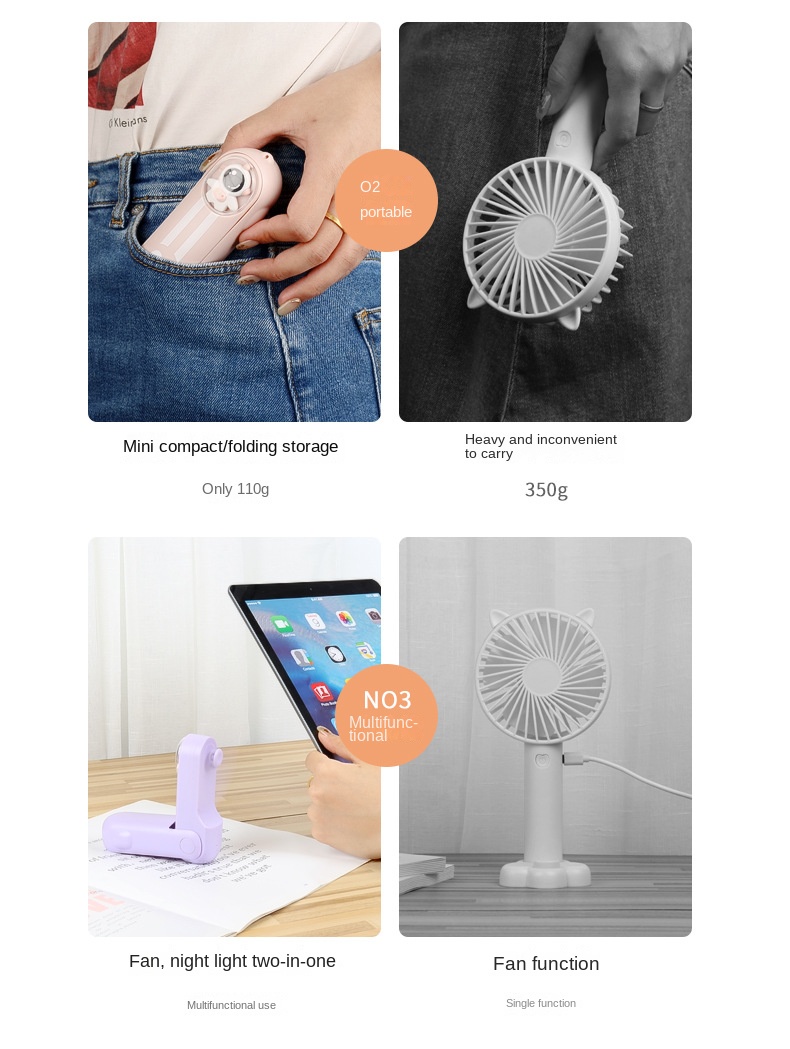 KibbyBreeze Handheld Fan Features
⭐️ The fan comes with a 3-gear function - the highest at 3400 rpm - to give you the best wind quality. The fan allows you to choose from low, mid, and high depending on your need. The highest is at 3400 rotations per minute, enough to give you instant relief.
⭐️ Blades are made from soft rubber and are not painful when they hit the skin - they're super safe. Since blades are exposed, the KibbyBreeze's design are extra safe. They're made of soft rubber, so they're not painful when they hit the skin. The blades also stop once it hits something.
⭐️ The foldable, portable design is space-saving making the fan easy to place in bags, purses, and even on pockets. Unlike regular portable fans, this handheld fan is foldable. When not in use, you can simply fold the blades. The design makes the fan convenient to put anywhere.
⭐️ The portable handheld fan can distribute air within a 70-degree angle for overall relief. The air is not just in-your-face. The air distribution is at a 70-degree angle so you can bring the wind to your face, and even neck.
⭐️ Durable blade that won't easily break. The rubber is durable - you won't have to worry about the blades breaking easily.
⭐️ Includes a night light that can serve as a flash light. As an extra feature, the fan includes a night light you can also use as a flash light.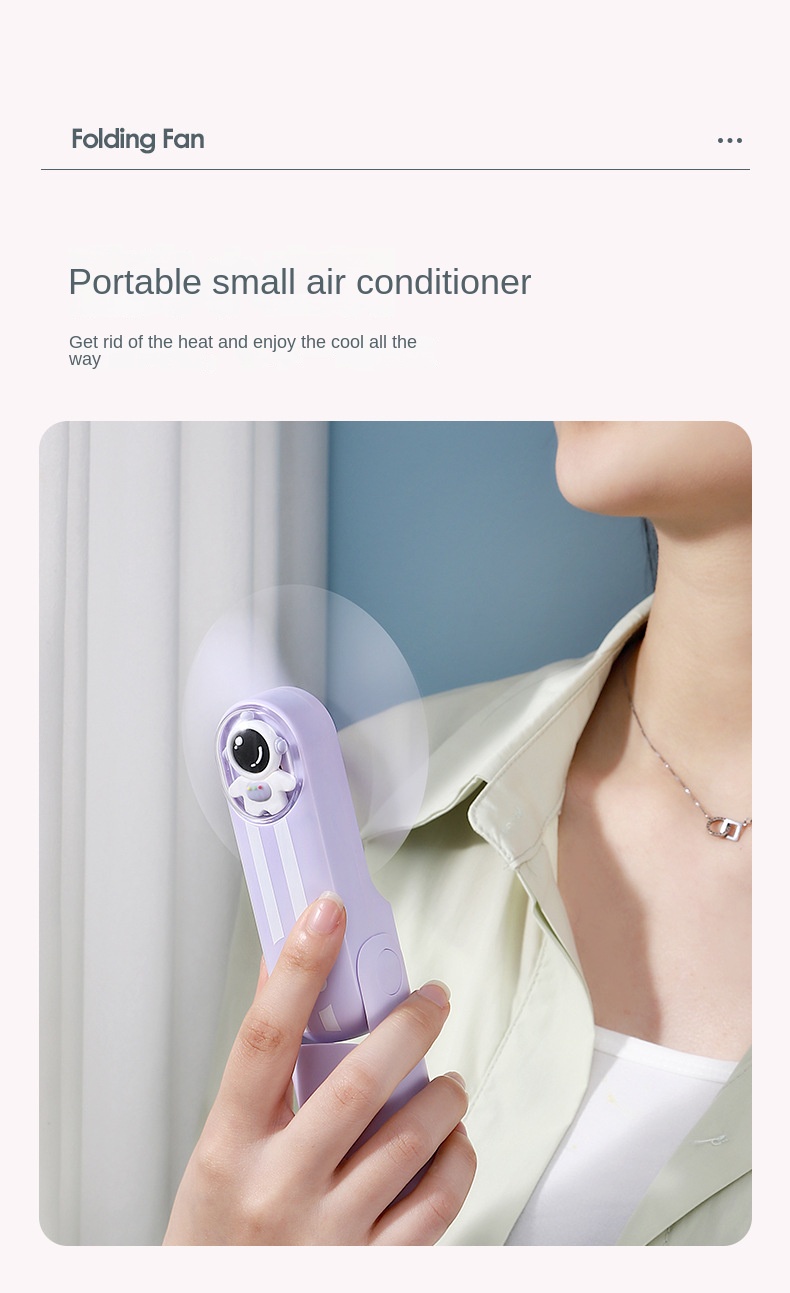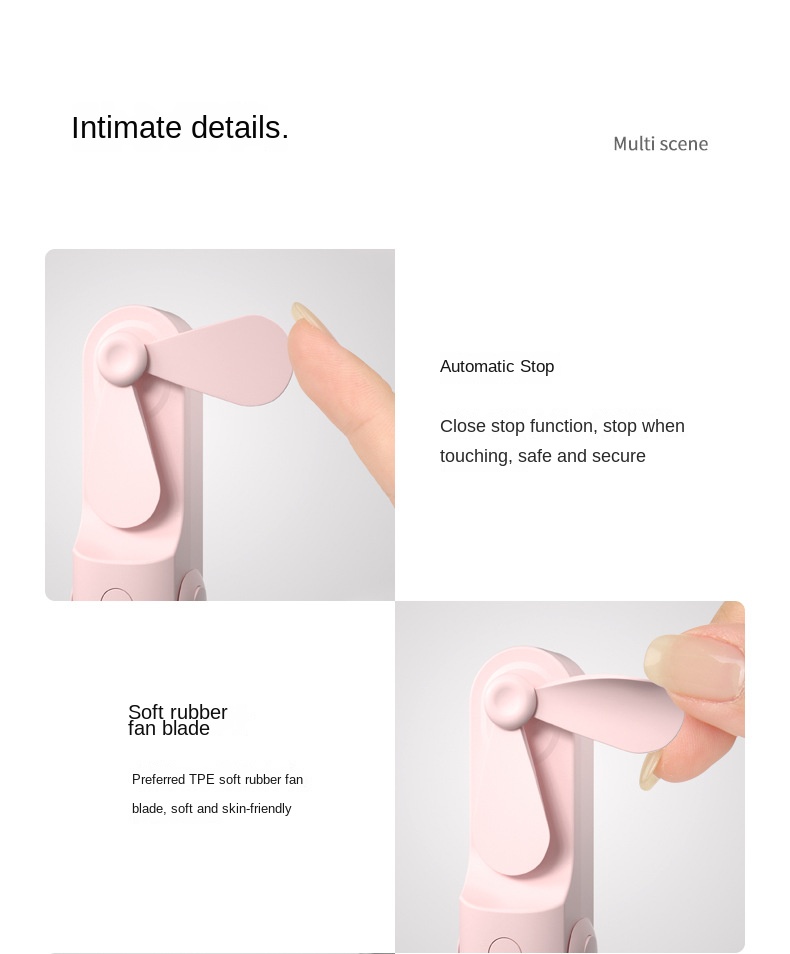 SPECIFICATIONS:
Battery capacity: 1200mAh
Use time: 3-5 hours
Plug interface: Micro USB
Product size: 37*43*114mm
Product weight: 110g
Noise: below 36dB
Wind speed gear: 3 gears
Rated voltage: 5
PACKAGE CONTAINS
1×Handheld Fan
1×Manual
1×Usb Cable