The Flexible Handheld Fan With Adjustable, Bendable Tripod Base That Allows You to Enjoy a Hands-free Fan Experience. The Fan You Can Wrap Into Baby Strollers, Baby Cribs, Office Desks, Car Dashboards, and Many More!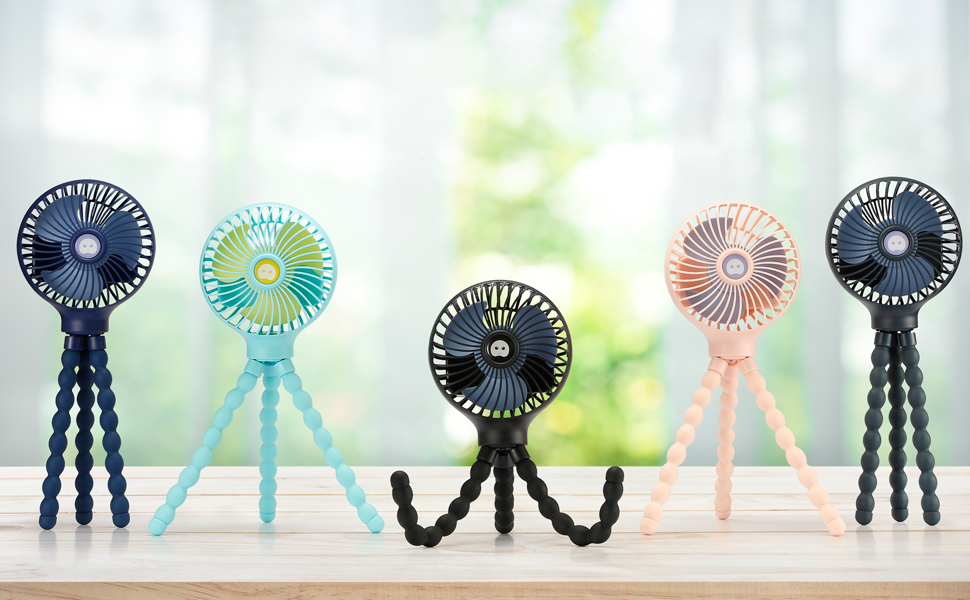 Using the upgraded baby stroller fan to give you, your baby, your family and friends a cool summer!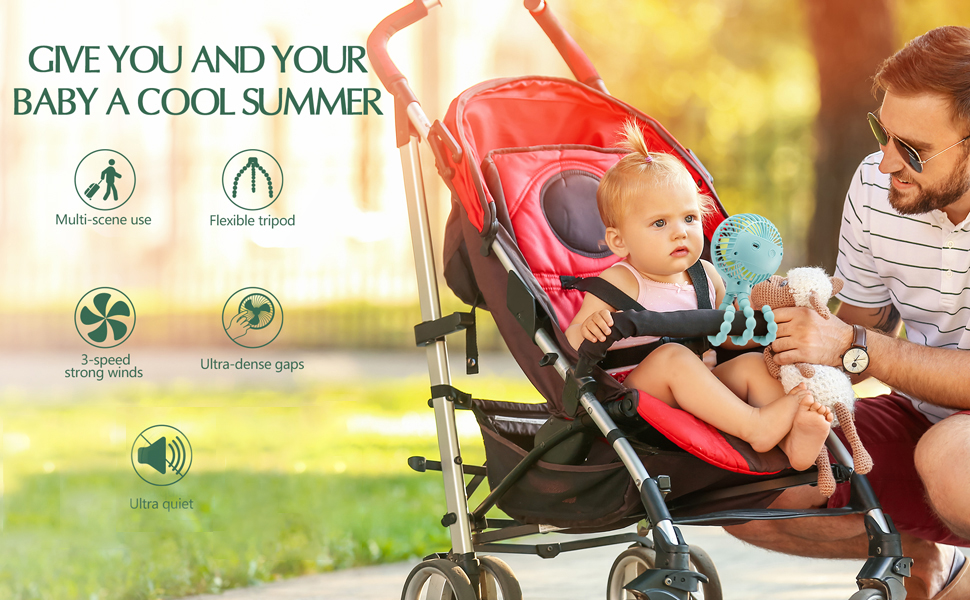 The flexible tripod can be bent at any angle, so you can use it in any scene as you like: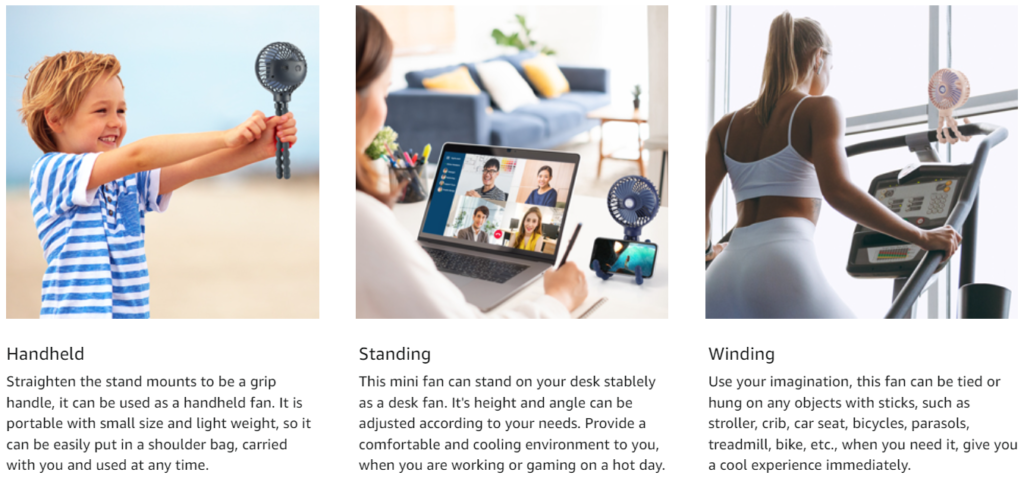 Meet all your needs: handheld style for outdoors, standing style for desk, winding style for baby stroller, cribe, car seat, even a phone holder.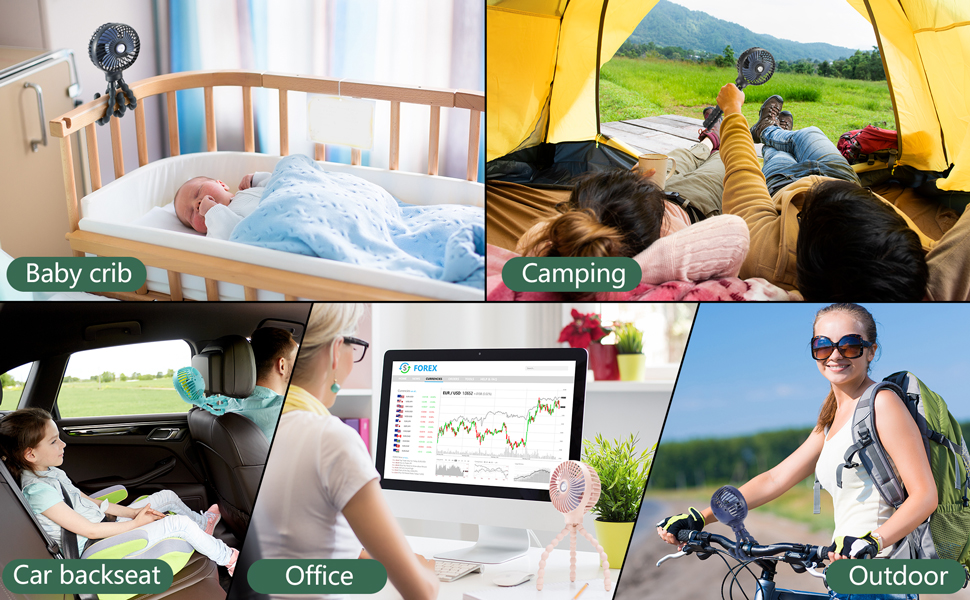 The Handheld Fan With Super Flexible Tripod Handles That You Can Attach to Just About Anything! 
Are you looking for a handheld fan that you can use the handsfree way? Clip-on fans don't work anymore; you want something that actually wraps like a tentacle to your bicycle, stroller, suitcases, bags, chairs, tables, and tents.
Look no further - the HoldySwoosh is here. This high-quality handheld, portable fan also comes with a flexible, bendable tripod base that you can confidently wrap around any bar.
The tripod base is made from silicone and integrated molding, so it can actually be bent in any way you want. Apart from using this handsfree, you can also adjust the base to make the HoldySwoosh your on-the-go desk fan.
Why Choose the HoldySwoosh Handheld Fan? 
New upgraded flexible tripod design

All silicon and integrated molding tripod

Dense outer cover, safe for baby

Real 2500mAh built-in rechargeable battery

Adjustable 3 speeds

Equips brushless motor, strong airflow but ultra quiet

Handheld, standing or winding, meet all your needs

Portable size to carry easily
Warm Tips:
1. Please turn off the battery fan if you do not use for a long time.

2. Do not place this product in high humidity and high temperature.

3. Children to be used under the guidance of a guardian.
Specifications:
Rated voltage: 5V
Rated power: 3W
Noise: 40-50db
Battery capacity: 2500mAh
Charging duration: 3.5hours
Standby time: 2-8hours
Size: 11.3*4.3*3.2inches
Weight: 320g (0.70lb)
Package list:
1 * Stroller Fan
1 * Charging Cable