Winter days will be warmer and comfortable with InstaComfee Premium Plug-in Car Heater
It is winter once more, and colder days are inevitable. That is why, whenever you're outside, you always wish you could immediately go to your car and feel the warmth of the heater. Oh, wait- is it indeed warm, or do you have to endure the coldness before it gets hot after a couple of minutes? Well, with the best portable car heater like InstaComfee, you don't need to endure the cold for a long time as it instantly heats your vehicle to give you comfort and warmth. 
InstaComfee is a lightweight and compact design that generates and disperse warm air inside your car. It also effortlessly defrosts your window and windshield to have a clearer view of what is happening outside. At the same time, it can go the extra mile and even create cool air if you need to—a very reliable device at a great price.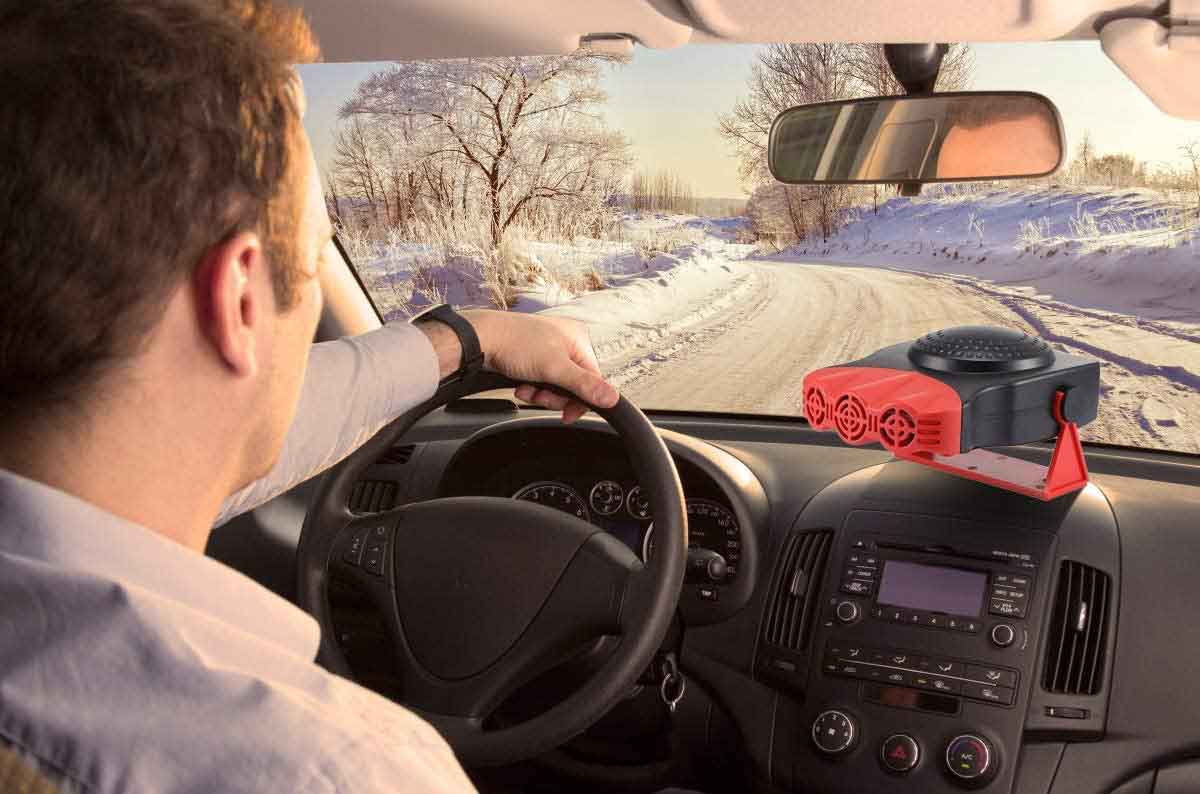 For efficient heating and cooling of the car, we offer you a 2-in-1 device that you can use during the cold winters and hot summer. This Portable Car Heater works perfectly to get rid of snow and frost on the windshield for a clearer view. It's a compact and sleek device, excellent for fast heating of the car interior.
As the wonders of winter arrive, so do car heater problems. Whether it is fog or frost, our Portable Car Heater Plug-In Windshield Defroster 12v Volt Space Portable Heater For Cars is designed to keep you warm & cozy.
It is designed to clear fog, frost, and mist. This portable car heater features 3 large outlet vents that can blow in a fixed direction, meaning you can warm up your car while clearing your window of dangerous obstacles.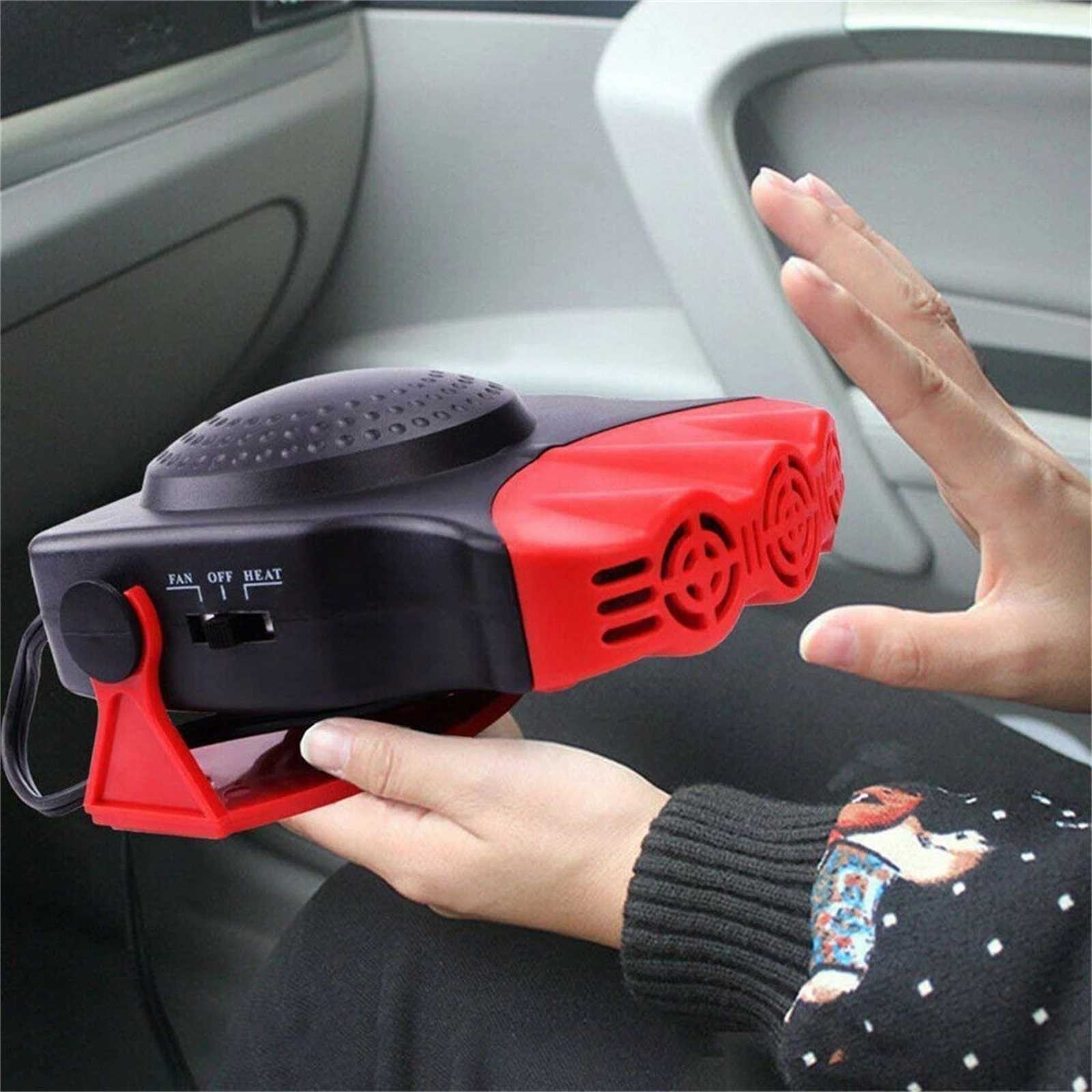 The heater features the latest in heating technology. The portable car heater is equipped with 3 air outlets, which can quickly heat the car's interior and defog the windshield. Avoid engine wear due to low-temperature start-up, and the car heater can keep working while the car engine is not running, making it a suitable gift for your family or friends.
The device comes with 2 modes. You can use the warm air mode in the winter to quickly heat the interior of the car within 30 seconds, so you don't have to wait for the car engine to heat up in the cold winter. You can use the cold air mode in the summer, so you don't have to endure the hot air in the car and make the vehicle airier.
The easiest to install! We use a universal size design that makes this car heater uses very convenient; remove it from the box and insert it into the 12V car cigarette holder to open it. Press the fan or heater switch, and the fan starts working. Suitable for all 12V vehicles in the car, camping and travel defogging or defrosting.
A durable car heater you will love for a long time. Car heater is made of high-quality ABS so that the heater is not easy to break, built-in fuse, automatic power-off protection, anti-voltage. With its excellent design and high-quality cable, there is no weak part.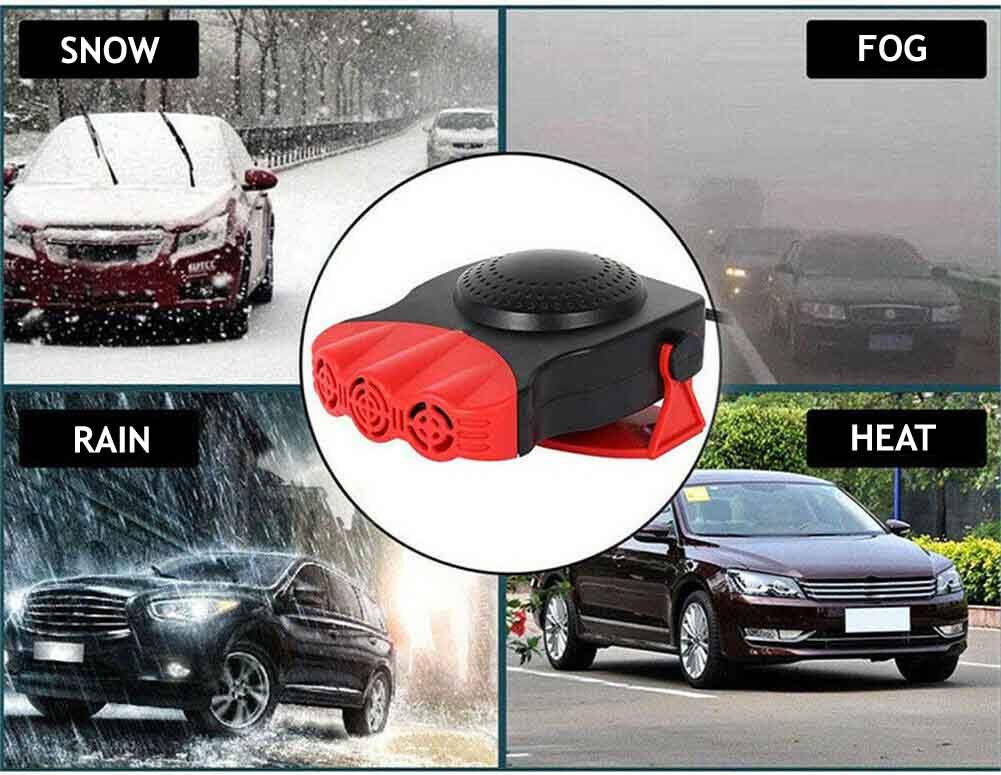 You need something that can clear your car's blurry vision and get the engine running ASAP.

FEATURES:
PORTABLE FROST DEFROSTER - This 12-volt heater is designed to quickly clean the frost, fog, mist on your vehicle's windshield. This car space heater saves you time and fuel by using your car's alternator to keep the heater powered instead of gas.
FULL ROUND ROTATION - Our portable windshield defroster features a 360-degree rotation design that allows you to adjust the heating direction to blow anywhere freely.
CONVENIENT AND LIGHTWEIGHT - Designed to be your travel companion, this portable car space heater will provide a warm and safe journey for you and your family.

EASY TO USE - Plug the heater into your car's cigarette lighter and press the fan or heater switch to work. The 12-volt portable car heater is convenient and will be very useful and help you save time by defrosting your vehicle.

More Details:
Dimension: 7*5*2in
Length of the wire: 150cm(59in)
Colour: Black and Red
Power: 150W
Material: ABS
Voltage: 12V
Package Included: