Capturing Your Winning Moments in Motion
Whatever extreme sport you fancy, all your best moments are worth remembering. Designed to capture every adrenaline junkie's winning moments, the ExxPro is your go-to partner to record all your wildest actions with high resolution and impeccable image quality. With its 4K Ultra HD Action Camera, IP68 Waterproof support, and Aptina AR0330 16MP Sensor, you'll never miss out on filming all the best action anytime, anywhere!
Preview/Playback Exceptional Moments Real-Time
The ExxPro 2021 comes with a large touch screen that makes easy navigation and real-time monitoring possible. You can preview or playback video using the 2-inch touchscreen, change settings on its dual screens, or keep tabs on your battery charge and duration in this convenient front LED display. There's no need to wait to see your greatest moments unfold; the ExxPro gives you the ability to capture and review your shots on the spot.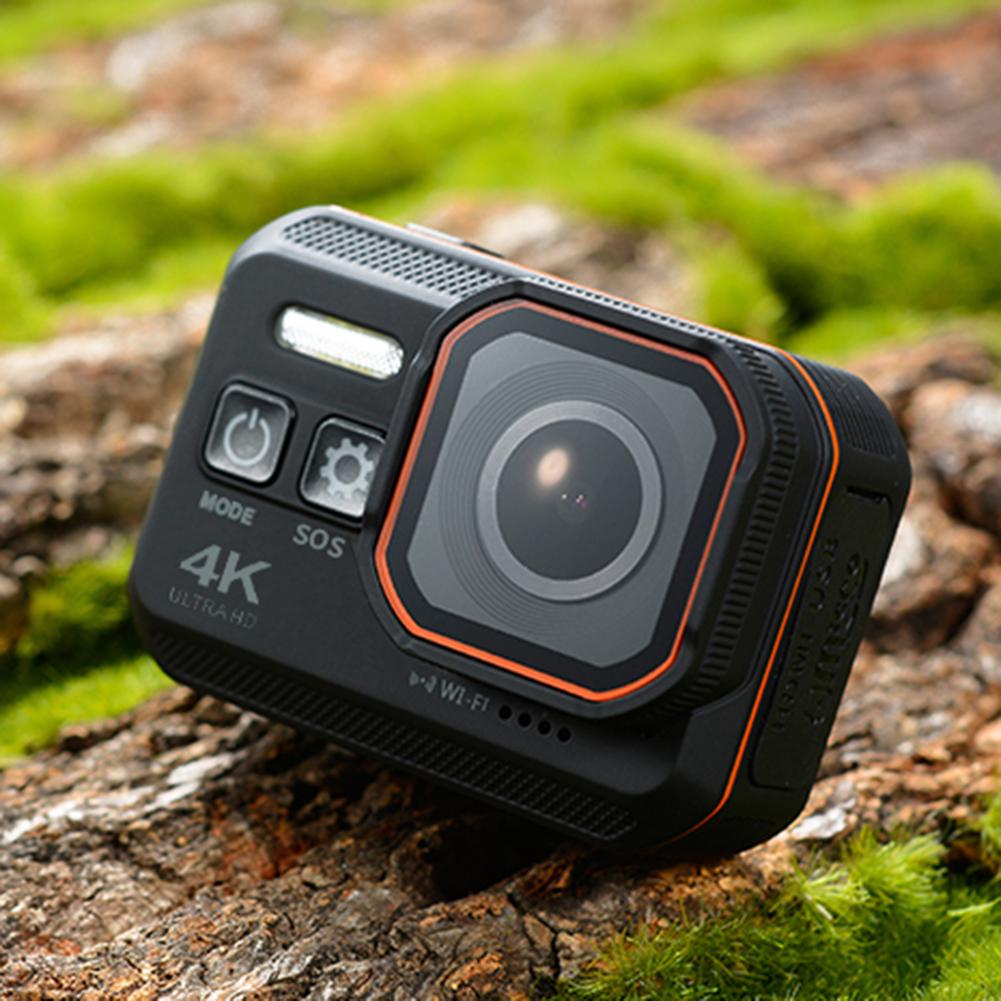 Use it For All Your Adventures!
We know that the times are changing quickly as we go through life documenting our every move—so it should come as no surprise when cameras evolve right alongside us! That's why we've designed the ExxPro to handle all your adventure. So whether it's swimming with the sharks or reaching your highest peak, the ExxPro is capable of capturing whatever your heart desires.
Our newest innovation takes photography up a notch. With our all-around powerhouse ExxPro 4K Motion with two types of viewfinders (one being a flip-out LCD), you'll be able to see exactly what you're shooting from any angle imaginable. And with its IP68 Waterproofing, record the mesmerizing world of the reefs with ease and impeccable quality.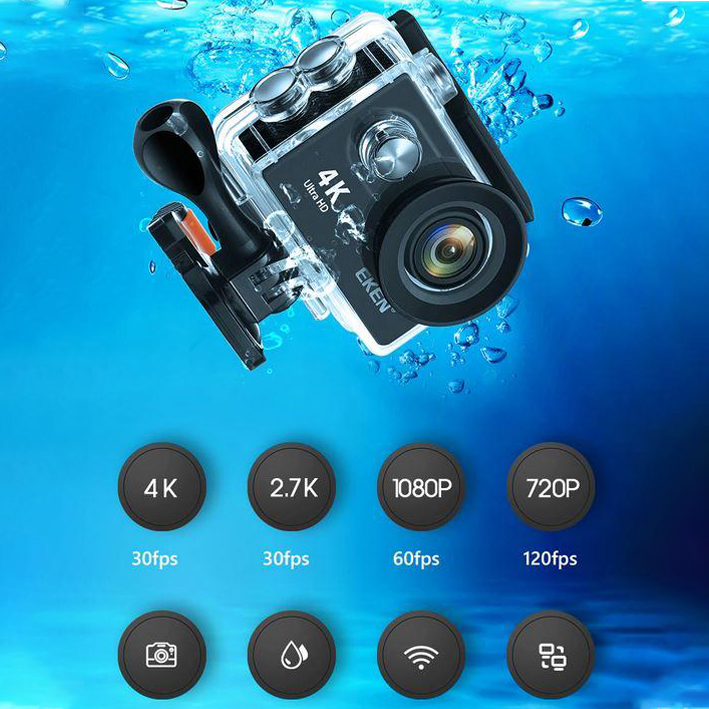 The ExxPro's 170-degree ultra-wide lens can capture everything you need to see so that you don't miss a thing in every adventure. The screen in the front shows what is being recorded or captured so that nothing goes unnoticed during filming.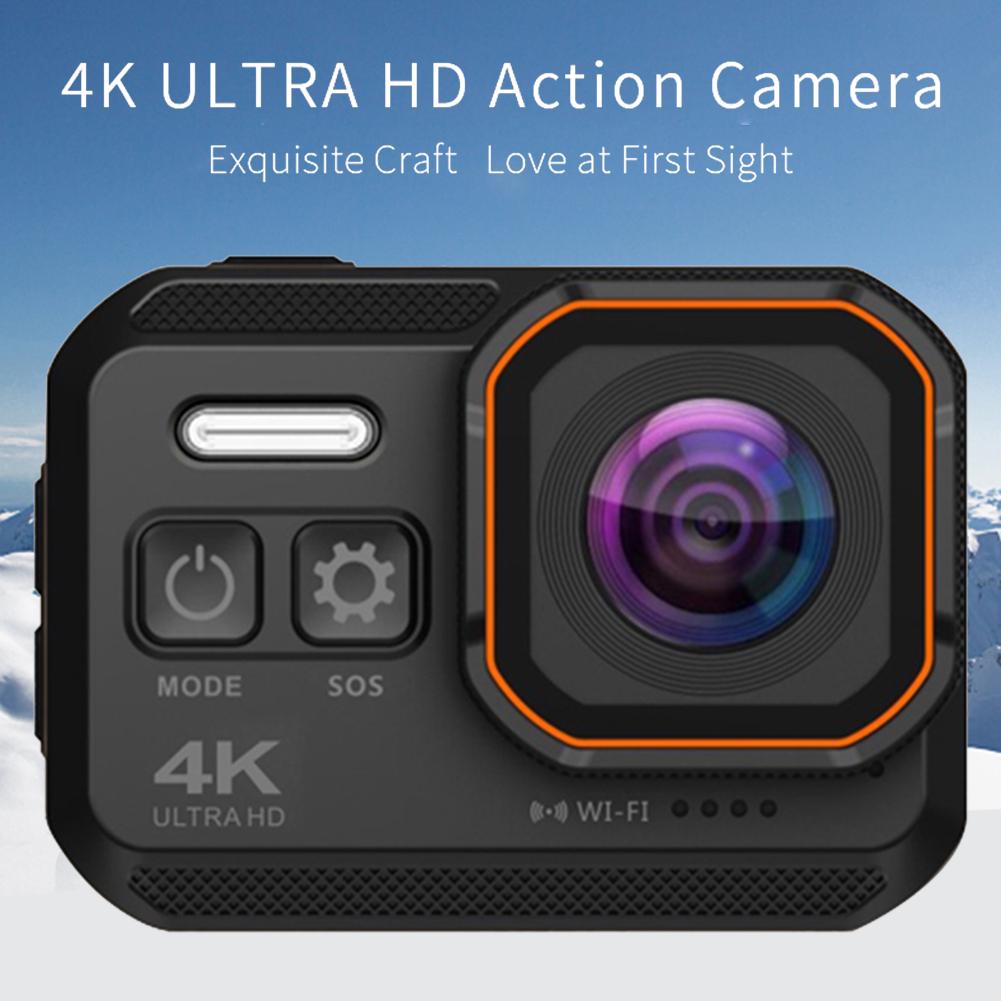 Share Your Moments with Ease
Imagine if you could control your camera with a simple click of the button on any mobile device. With this innovative WiFi-enabled, app-controlled security system by ExxPro, it's easier than ever to stay connected anytime and from anywhere! The free wireless APP allows users to edit and share their recorded video or image in just minutes while avoiding complicated installations.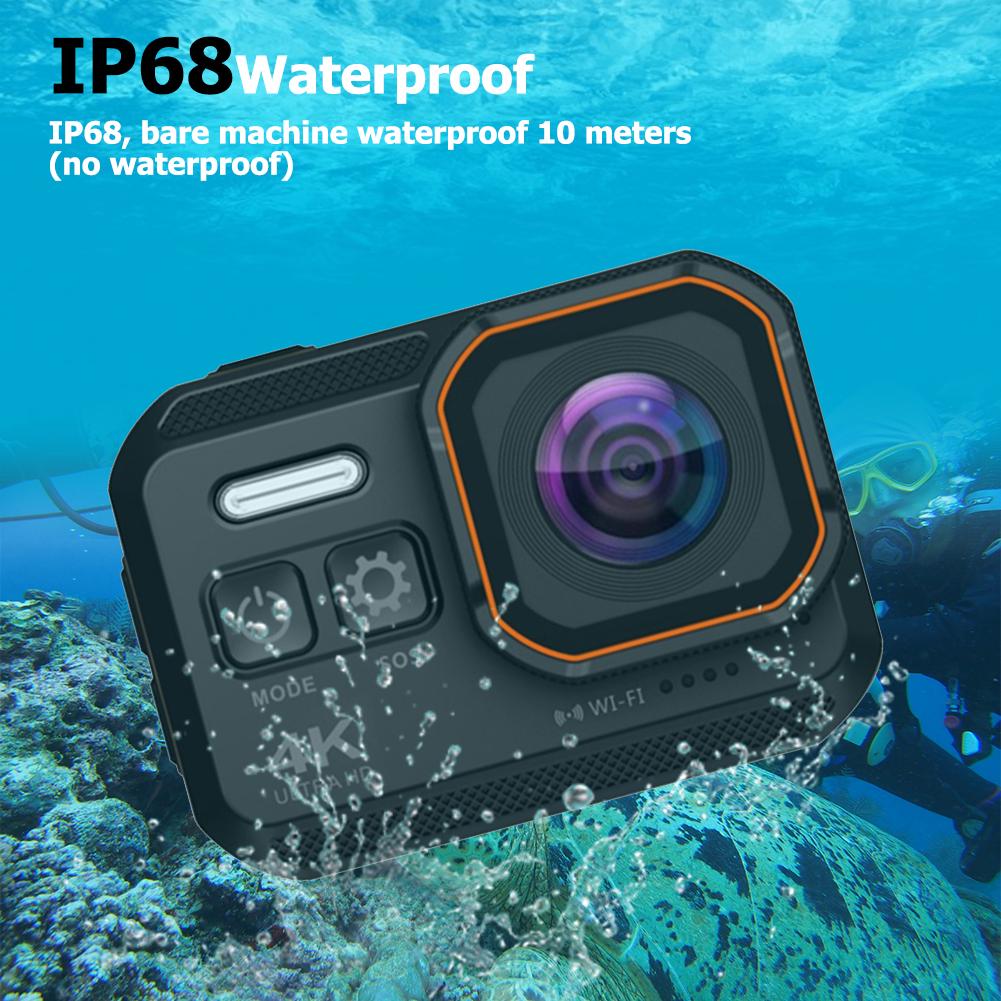 Make Filming Experience Seamless
The accessories market is booming. More and more gadgets come out to make life easier for all adventure seekers, but sometimes forget that there's a whole world waiting just beyond their doorsteps! Our ExxPro 4K Motion with 2.4G wireless wrist remote control device can be used to operate any gadget from up to 30 feet away, including smartphones, laptops (with Bluetooth), cameras, etc., making your outdoor adventures smoother than ever before.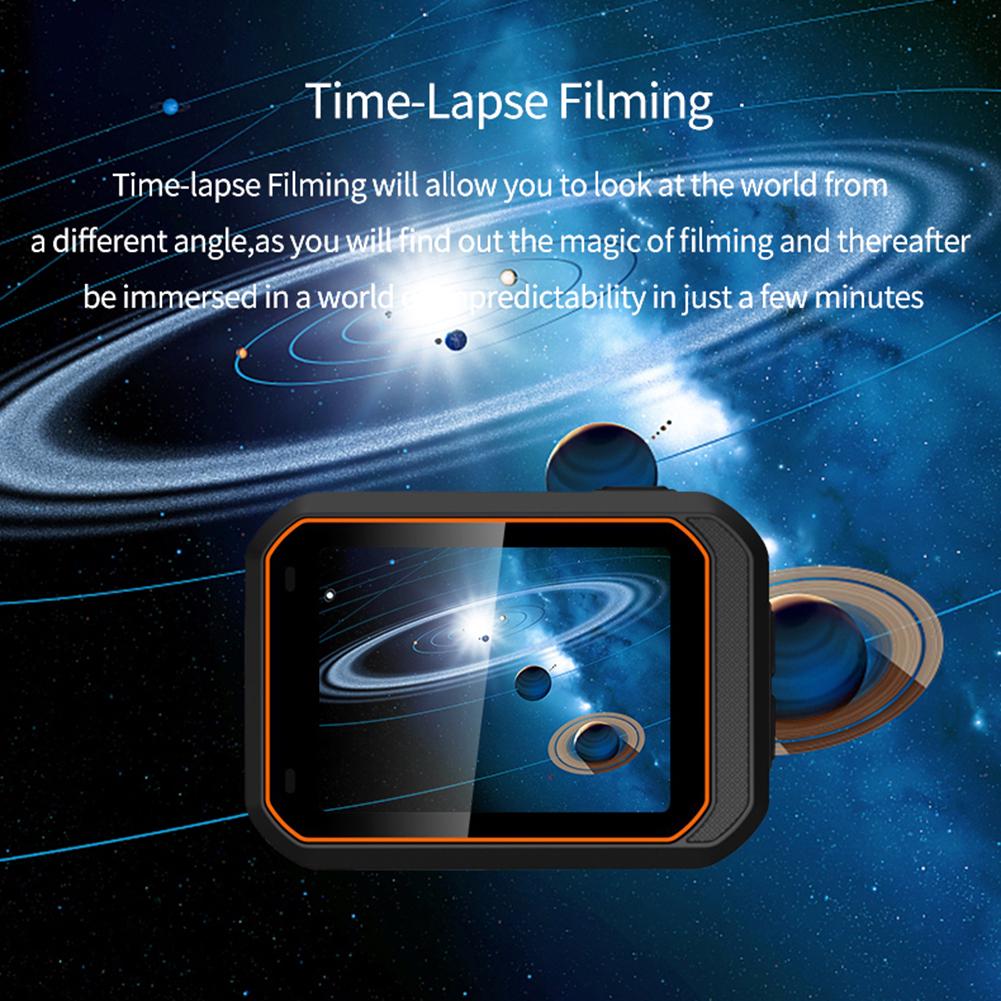 Specification:
Processor: Novatek 96660
Sensor:Aptina AR0330 16MP
Waterproof rating:IP67,bare metal waterproof to 10M,
LCD screen size: 2.0″ Screen/0.96″ status screen
Lens: 170 degrees A + wide-angle high resolution
Exposure: ±2.0 /±1.7 /±1.3 /±1.0 /±0.7 /±0.3 / 0
Time limit: 2s/3s/5s/10s/20s/30s/60s
Video resolution: 4K (25fps) / 2.7K (30fps) / 1080P (60fps) / 1080P (30fps) / 720P (120fps) / 720P (60fps)
Photo resolution: 12M (4000 * 3000) / 8M (3264 * 2448) / 5M (2592 * 1944) / 4M (2304 * 1728)
Notice: 4K only 25FPS, 2.7K only 30FPS. But most PC only accept video 1080P. So we suggest record by 1080P 60FPS; it is best and Most fluent.
Photo format: JPG
Video format/compression: MP4/H.264
Microphone/Trumpet: Integration
Power Frequency: 50Hz/60Hz/Automation
USB Port: USB2.0
Power Port: 5V 1A
Screen saver: off/ 1 minute / 3 minutes / 5 minutes
Energy saving: off / 1 minute / 3 minutes / 5 minutes
Batteries: 1 x 900 mAh lithium-ion battery
Battery charging time: 3.5 hours
Battery working time: about 90 minutes (1080P)
Storage: TF/ micro SDHC memory cards (excluding)
Language: English/Traditional
Chinese/Italian/Spanish/Portuguese/German/Dutch/French/Czech/Polish/Turkish/Russian/Romanian/Japanese/Korean/Thai
Wi-Fi Support System: IOS 8 and above, Android 4.1 and above
System requirements: for Windows 2000/XP/Vista/7, for MAC OS x 10.3 or more
Color: Black
Package Include