For Your Active Lifestyle...
Experience 4K HD image and video quality to film your best moments with Jeku T300 Active Waterproof Camera. With its 4K capabilities, you can capture noticeably sharp images, clean and engaging video quality worth sharing. Our all-around powerhouse camera is designed to withstand even your most extreme adventures.
📸 Film in either 4K or 1080P resolution
📸 Upscale original images to 4K
📸 Experience multiple video recording formats
📸 Record your adventure with ease—anytime, anywhere!
A Small Camera with Never Before Possible Features
Take charge in recording your wildest actions with Jeku T300. Experience unique capabilities with Jeku's impeccable features that take photography to new heights. Whether you're up for a scuba diving adventure or climb your next mountain, Jeku T300 is your best partner to capture your best memories in Full HD.
The Jeku T300 Is Excellent for:
Underwater Adventures: Thanks to its IP68 waterproofing feature that could go up to 30 meters deep
Extreme Sports: With image stabilization for reduced blurring and better result
All-Day Use: Perfect for vlogging or family gathering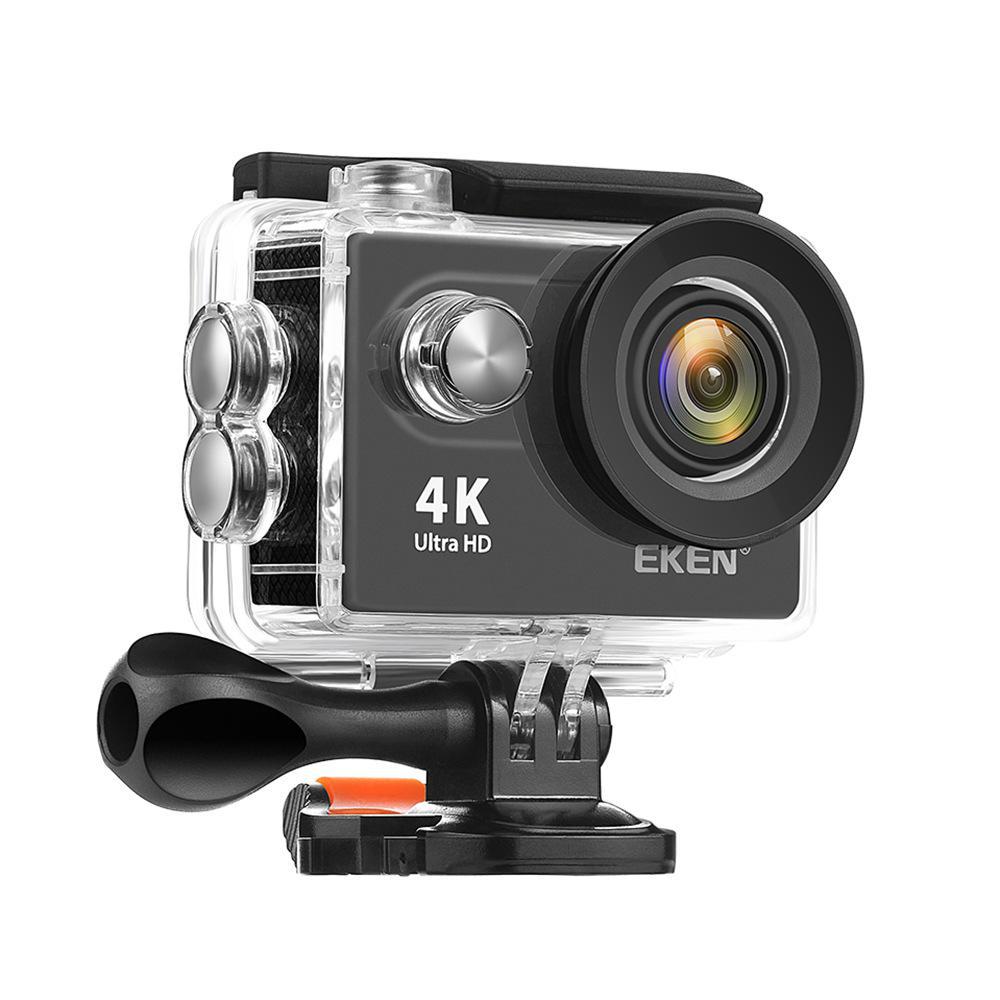 Features:
It comes with a water-resistant casing that allows you to film fascinating water sports. The Jeku T300 has an IP68-certified water-resistant that could support up to 30 meters underwater.
High definition screen that displays and replays fascinating videos recorded
Detachable battery that is easy to replace and prolongs your camera's service life
Video recording while charging
Video recording with battery
12-megapixel HD wide-angle lens
HDMI HD output
Web camera
Support storage cards up to 32GB maximum
Multiple video recording formats: 4K 1080P 720P WVGA
Recorded in MOV format
Multiple photo shooting modes: Single shot, Snapper
Video encryption enabled
Mini appearance, diversified colors available
Wi-Fi connection.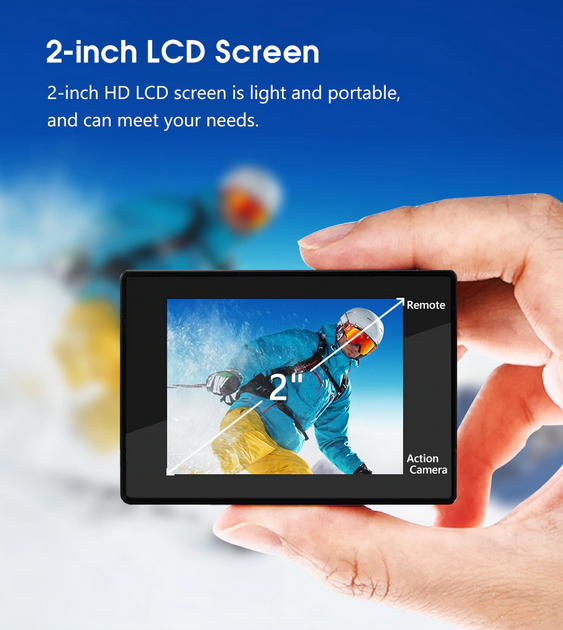 2-inch LCD Screen
Experience accessible previews and playbacks with Jeku's 2-inch LCD Screen. It's lightweight, portable, and can meet your needs so that you can always take charge of how you want your videos and images to be.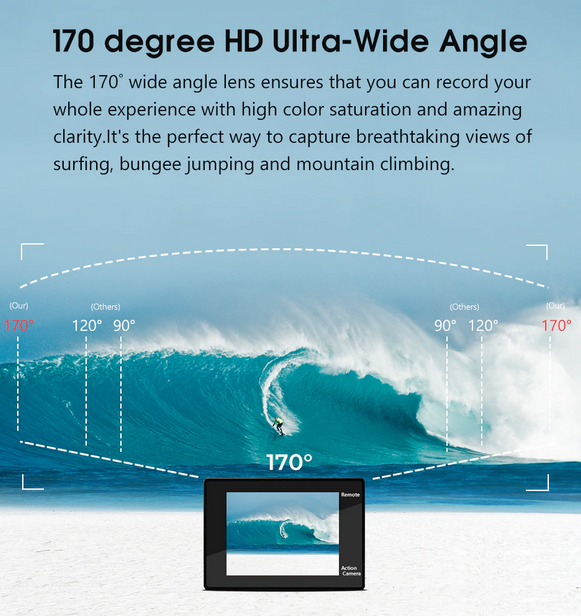 Capture Wider Scene
Our camera comes with a wide-angle, 170-degree lens that lets you record dramatic, panoramic scenes. It's the perfect way to capture breathtaking views when surfing, bungee jumping, mountain trailing, and so much more.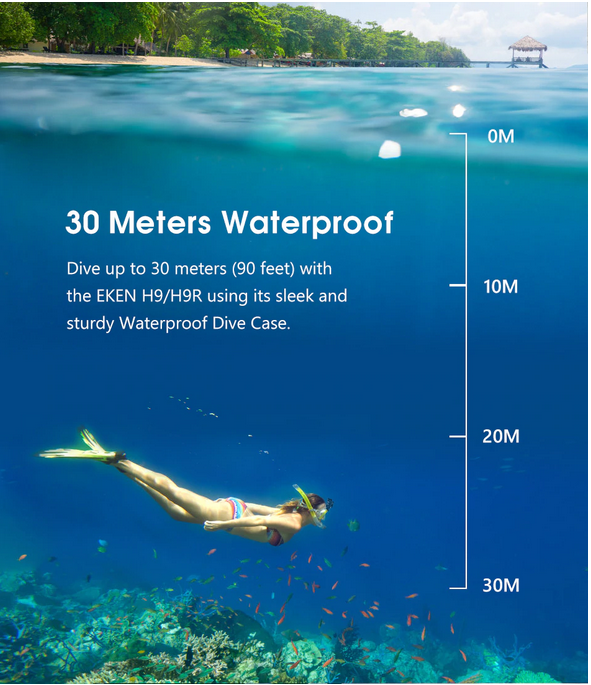 30-Meters Waterproof
Capture the breathtaking underwater scene in Full HD. Our Jeku T300 has IP68-certified waterproofing support that could go up to 30-meters underwater. It's the perfect camera to take with you while snorkeling, scuba diving, and other water sports.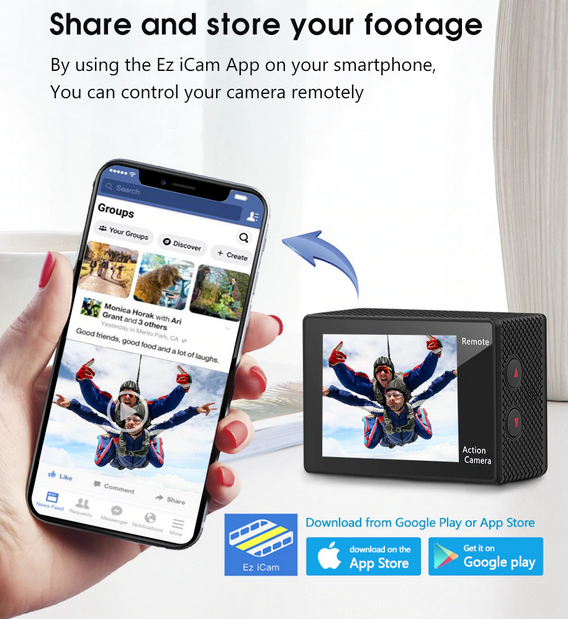 View, Share, and Store Your Footage Easily
Unlike other cameras, the Jeku T300 puts all your photography needs all-in-one, including photosharing. Just by using the app on your smartphone, you can control the camera remotely and easily share your best actions with your friends on social media. There's no need to connect it to a computer. You can store or upload your photos and videos on the spot.
SPCA 6350M Chip + OV4689 Sensor
The Jeku T300 comes with the latest Sunplus SPCA 6350M Chip, OV4689 Sensor, and 6 layers of all-glass lenses to give you impeccable quality every time.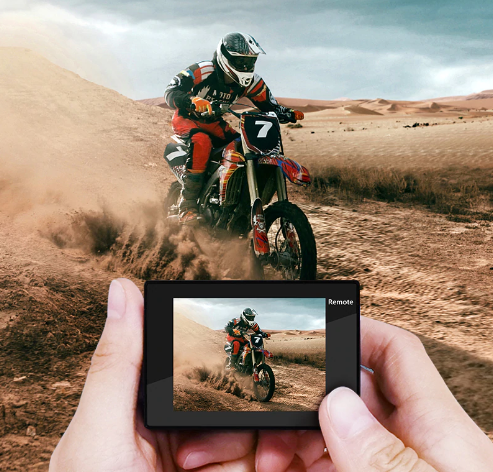 12MP Photo
For a camera this size, nothing can deliver the same quality as the Jeku T300 does. Our 4K Full HD Camera delivers up to 12MP photos, similar to the latest smartphone cameras today. That said, you can expect excellent photo and video quality anytime, anywhere!
Specifications:
Display: 2" Screen / 320-by-240-pixel resolution
Waterproof Case: Up to 30m
Photo: 12MP/8MP/5MP/4MP
Input/Output: Micro USB port/ HDMI
View Angle: 170 degree
Battery life: 1050mAh (1080p30 1.5 hours, 4K25/2.7K30/1080p60 1 hour)
Storage: Micro SD card (not included)
Battery: Rechargeable 1050mAh lithium battery
Audio: WAVE Format (Bitrate: 176kbps)
Dimensions: (L*W*H) 59.3*24.6*41.1mm
Built-in Wi-Fi: 802.11 b/g/n
Multi-Language:
Weight: 64g (Battery Included)
NightShot Function: No
Package: